In this blog post we're going to explain to you in detail how to be successful selling t-shirts online step by step, from how to create a Merch by Amazon account up to launching your first product.
With this guide, you'll be able to solve your Design problems and start making sales from your t-shirts by playing smart, fast, and safe.
That's why we investigated and gathered all the info, strategies and techniques into one big and very simple post about how to make money selling T-shirts Online, step by step: from which Print-on-demand platform to choose, to how to get t-shirt designs without designing, and how to improve your product listings, this is the Ultimate T-shirt Selling Guide you'll ever need. Read until the very end!
If you're looking for specific content, just click on the section below: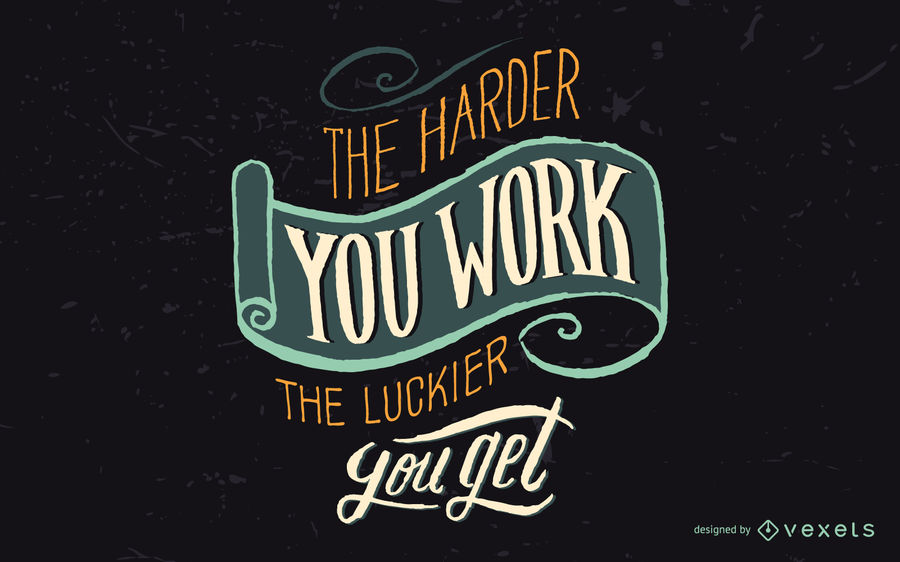 THE BASICS
Here in Vexels, for the past few years we've seen a new trend in our users where they started asking more and more about using our designs for t-shirts.
Soon enough we realized we were missing out on Print-on-demand platforms ourselves, and started studying them more seriously.
This is some of what we found out:
Selling t-shirts online is a great way to make money online with no design skill

Major shopping season in the year can yield enormous results (e.g. Black Friday)

There are plenty of cases of Merchers doing over 1K a week

It can be a side-hustle or a full-time job

Starting out is usually fast and free. You can have your own shirts up and selling in minutes
If you got this far, let us give you a warm welcome to the world of selling shirts online, and a few beginner tips to get you going.
When starting your online T-shirt business, you have to keep in mind that it's a highly competitive market in ecommerce. In order to be successful, you have to outsmart the rivals, and eventually yourself.
For that purpose, it's important that you do your proper research, decide the right selling platform, source high-quality t-shirt designs, and establish a good brand image that fosters a faithful following audience.
Here's some popular and general tips to kick things off with:
Where can I sell T shirts online?
There are two main places you can start your T-shirt business on: print-on-demand platforms, and your own online commerce store.
The first one requires almost no setup on your part, whereas building your own t-shirt eCommerce from scratch does require resources upfront, but it also provides customized marketing and selling opportunities.
What designs sell more?
It really depends on your research and personal choice. There are as many strategies as there are Merchers out there; some go for niches they know a lot about, while others rely exclusively on Merch tools that provide them with data from top-selling t-shirt designs.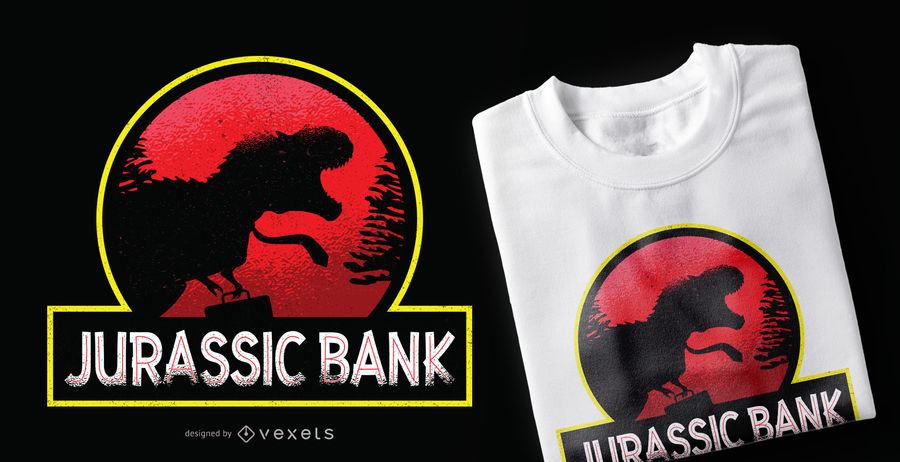 Jurassic Bank T-shirt design by Vexels
Where can I find a profitable T shirt niche?
The success of your products depends on their design as well as on how they are listed; use keywords relevant to your audiences as well as terms specific to a special time of the year, like Easter, Christmas or Mother's Day.
Ads are another way of driving traffic (and sales) to your business; Amazon has its own internal Ads service, and if you're rocking a standalone website, you can always do a Google or Facebook Ads campaign.
Build a Brand
The majority of the Merchers are not well aware of the importance of having your own brand but it's without a question a feature that customers hold in high regard.
Having a brand for your business helps your clients figuring out what you provide and what they can expect from you and your products, and it gives a sense of professionalism and security that will net you those sweet-sweet product reviews that make your shirts rank higher.
It's an ongoing process
While "passive income" is a concept thrown around easily when talking Merch, truth is that running a t-shirt business requires constant analysis and optimization on it, as new trends, seasonal designs and design concepts are constantly evolving to better cater audiences. Don't slack off!
Where To Start?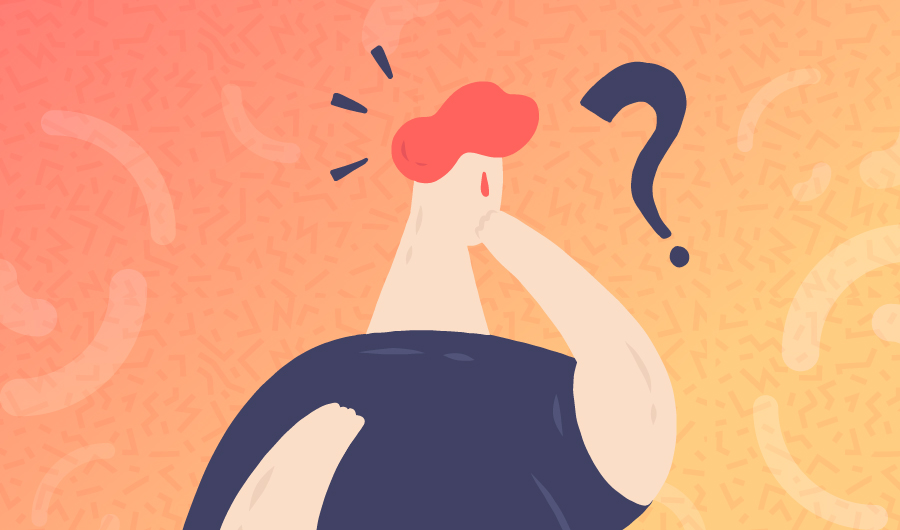 Probably the first question that should pop your mind.
Choosing the right platform is the equivalent to setting the direction your products and business will have. (It should be noted that in the same fashion, your Design style can also decide what platform you'll use, more info up ahead).
There are a lot of options out there; some are very similar to one another, others wildly differ from each other.
Which platforms sell the most?
Which platforms pay the highest royalties?
What platform has the biggest audience?
Which platform is the best for a Marketer?
Which platform is the best for a Designer?
And so on.
The main t-shirt website categories are:
Your Own Online T-shirt ecommerce
What are Print-on-demand Platforms?
Print-on-demand (a.k.a. POD) sites allow you to upload your designs, create products with them and sell them via their platforms. They take care of all the printing, shipping and customer service, and at the end of the month you receive your royalties. That's a pretty cool partnership right there.
Whatever type of t shirt printing you are looking for, one of these POD sites will provide the service. Whether screen printing, sublimation, HTV, DTG, or anything else, you will find the style that best suits your design.

You have probably heard of some of these "t-shirt sites" but never thought of them as PODs:
Is it free to sign up?
In general, yes. In some cases it takes minutes (RedBubble) and in some cases it may take months to get accepted (Merch by Amazon), but joining is easy and free. In most of the cases you can have your first design up and listed in just minutes.
PROS of Print-On-Demand Sites
The Harder part of the work is done for you

. From the printing to the shipping to the dreadful customer support, the hard work is all done by the platforms. You just focus on doing amazing designs and collect your royalties.

Built-in Traffic and Audience

. Don't worry about driving traffic anywhere, as you will rely on the platform's client base and popularity. It's worth noting that each platforms' audience has its own preferences in design style, so it's a good idea to research what the audience is about to see if your style will make an impact or not.
Disadvantages of Print-On-Demand Sites
Low Royalties

. Having all the hard work done for you comes at a price, and POD platforms pay out about 10-20% of a shirt's royalties.

Bad Analytics

. You have zero idea of who your customers are, and dismiss the idea about creating a mailing list or source any shred of useful information that allows you more power over your sales and customers.

Your Products, Their Rules

. If Amazon decides to change royalties or what contents they allow, you will have no other option but to abide to that. If they decide your design is making an infringement, your account might get terminated with no previous notice, and there's no going back from that. Be well-read on your chosen platform's Terms and Conditions.
What Kinds of Designs Sell Best On Print-On-Demand Sites?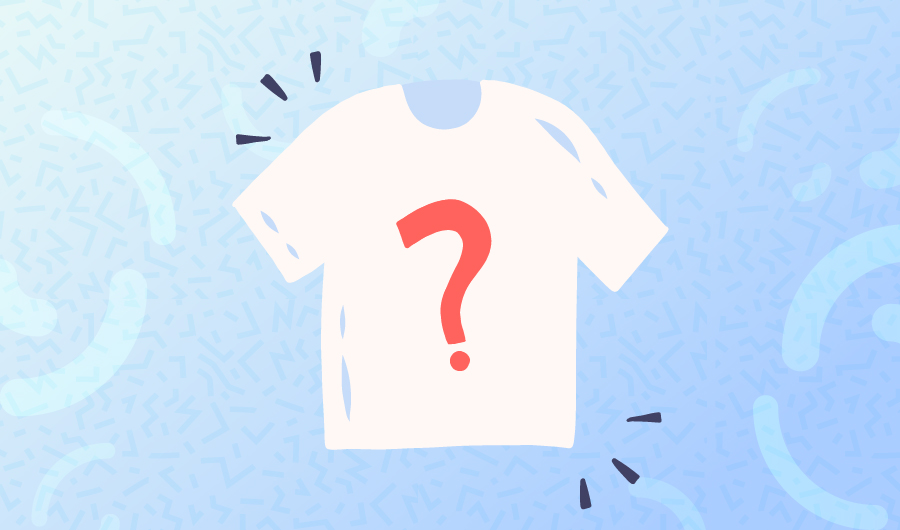 Different platforms have different audiences.
For example, RedBubble and TeePublic are platforms known for their high-end graphic designs on their products, whereas designs on Merch by Amazon tend to err on the more basic, non-professional design work.
It all boils down to what kind of design you are able to produce. If you're on the Designer side, you'll probably be selling more on a platform like RedBubble or Teespring; if you err on the Marketer side, you'll do better making text-based, funny and evergreen shirts on MBA.
What is the Best POD Platform?
For Marketers, the best POD platform is Merch by Amazon. The platform with the biggest audience, popularity and accessible quality level makes it an excellent side-hustle option. The mantra "90% research, 10% design" holds true, and a Marketing mindset driven by data and analysis is required in order to make the most out of this powerful tool by way of keyword, listing and product optimization.
For artists, illustrators and designers who love making Graphic T-shirts, platforms like RedBubble, TeePublicTeespring are a great place to sell your clothing and create your apparel brand. Their audiences are all about graphic tees, and your designs will be best presented and sold on their platforms.
[In Vexels.com you can find Thousands of Graphic T-shirt Designs you can use to sell tees on all Print-on-demand platforms</spaA for short) is n>

]
How to Start Selling on Merch by Amazon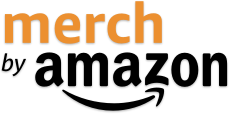 Merch by Amazon (MBA for short) is the king of POD platforms, and we'll use it as a reference point to tell you a bit about how Print-on-demand platforms work.
Launched in 2015, Amazon's own print-on-demand service started as an open registration program but it grew so quickly that it had to be closed to a request-only model where you request an invite—and it's free.
One of the great things that MBA has is that it abides by the KISS rule (Keep It Simple Stupid); the whole process of creating your products is very straightforward and simple, with a very intuitive interface and a sequential process that makes it super easy to get your designs up in a few minutes.
Let's quickly go over the steps needed to get your Merch by Amazon gig up and running:
As it stands in January 2019, to get a MBA account you need to request it via the link on their page.
Pro Tip: Get accepted FAST! 

Since your request will be reviewed by actual human beings, it's best if you go in with an idea of the brand or business already built up to let them know you're serious about bringing sales to the platform and get accepted faster.
Once you submit your admission request, the process may take days, weeks or even months to get through.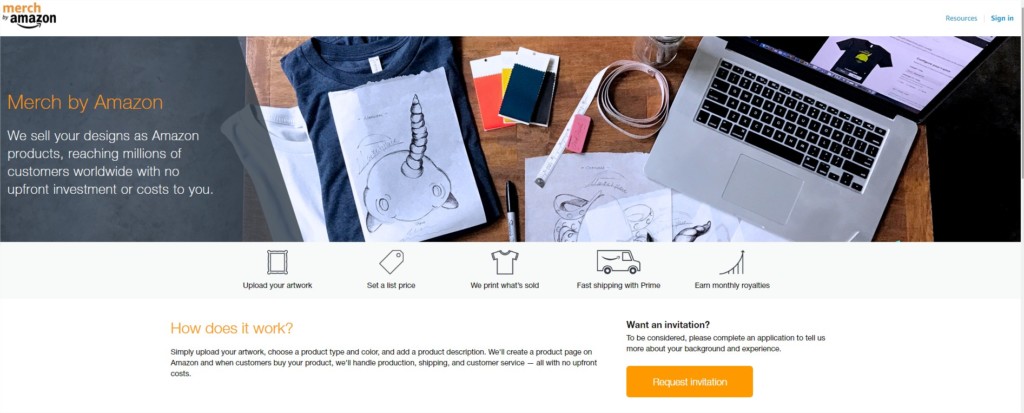 Make sure you are selling yourself and your brand properly to get accepted quicker!
You can create a bunch of tees, and they may or may not sell.
You can create a bunch of tees you like, and they may or may not sell.
You can create a bunch of tees you know people will buy, and you'll be selling.
To do this, you need a plan or at least an idea of a plan, which you can feed with these questions:
What's your target audience?

Will you be doing quotes, graphic designs, both?

Where do you get your T-shirt ideas from?

Which shirts are the best sellers?

How do you create shirts?

How good are you with Photoshop?
The Tier System
In addition, Merch by Amazon has a Tier system that rewards merchers who are putting in the work and making sales.
As soon as you get your account, you start at Tier 10, meaning you are allowed to upload up to 10 t-shirt designs and not more than that.
Once you get a sale, you will be bumped up to Tier 25, where you will be able to upload up to 25 products.
The scale keeps going up, with the numbers being the maximum limit of products you are eligible to have for sale:
Tier 100
Tier 500
Tier 1000
Tier 2000
Tier 4000
… and the list keeps going. Some Elite merchers have even broken Tier 20K!

The Tier Strategy
Since Tiers are awarded based on sales, the quicker you get sales at lower tiers, the more products you will have up sooner.
A common strategy to tier up quickly in the first few levels is to buy the first few designs yourself to let Amazon know you are making a splash.
You can also sell those shirts at the lowest price possible, not making a single nickel in royalties, because at this stage you actually need sales instead of revenue. Who would've thought making funny shirts for birthday presents was this easy and useful?
You'll want to make it to Tier 500 as soon as possible, since that's when you have a considerable variety of shirts to sell, and it's a fairly reachable goal.
Check the Competition and the Market
To understand what you have to design you need to understand what you are up against, and to do that you need to do your research and look at what your competitors are doing and what designs are selling.
But first, you need to know about a little number called "Best Sellers Rank" or BSR for short.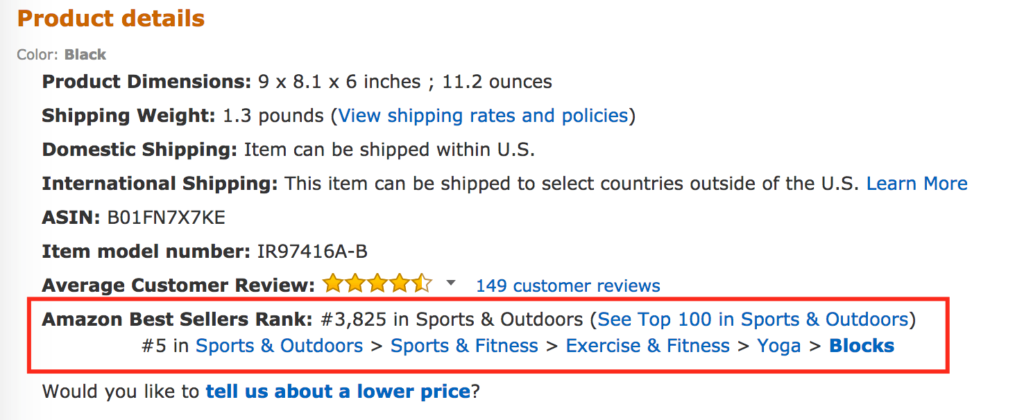 The BSR number is the ranking level that a product is currently having among the other products in its category.
If a shirt has no BSR to display, it means it has zero sales.
As a general rule, you want to aim at BSRs under #100,000. These are the t-shirts which are selling steadily every week. A BSR of about #50,000 or less is more likely to be selling every day.
That being said, this is by no means a recipe for copying designs, but rather to get inspiration and understand what makes that product sell.
And mind you, it's not just the design, it's about the holistic approach of addressing keywords, t-shirt colors, brand name, product listings, graphic design, seasonality and other factors that come into play in the Merch game.
Now, onto the actual competition checking:
Let's assume you've landed on a #100,000 BSR shirt and searched for its title and keywords on Amazon. You've found 300 results, all with the same title. Are they all good? Unlikely. Let's see why…
While the shirt does have a desirable BSR rank you are instantly pitted against 300 designs that got there before you; that's over 10 pages on Amazon!
You can also find one product with a really low BSR paired with designs with very high BSR, and you'll want to stay away from that one too.
You want to find that sweet spot where you find a nice low BSR shirt with only a few listing pages.
With this knowledge you can get started analyzing products on your own and figuring out what makes them attractive.
Pro Tip: A tool that's built for this purpose is
Merch Informer
, one of the most powerful Merch data gatherers out there.
How do I design my own T shirts?
Vexels is the best design platform for Merchers looking for high-quality, low-investment royalty-free shirt designs they can use anywhere they want.
Freelance designers and freelance work platforms also yield results, but it's definitely easier and more affordable to pick Vexels as your t-shirt design graphic resource.

This is a fork in the road, where you can either design the tees yourself (i.e. free) or you can outsource the designs to third parties (i.e. pay for design).
Designing the tees yourself isn't that hard if you have a basic grasp of Photoshop, but it can be very time-consuming if Design isn't a skill you're proficient at.
In terms of outsourcing design, here we present you with some options for you to consider, along with their Pros and Cons.
Why: To have original, high-detail, high-quality designs. The better the quality and originality, the more attractive and lucrative the designs will be.
Where: Look for design communities like Behance and Dribbble, or Freelance networks like Upwork, Freelancer and Fiverr.
Pros: Uniqueness and high quality of design.
Cons: Can be expensive.
Why: You want t-shirt graphics and you also want other graphic elements to create t-shirts yourself or for other purposes like Marketing and Promotion.
Where: While you can get graphic elements in stocks like Freepik and Vecteezy, they don't have t-shirt graphic designs; the only graphic stock truly dedicated to Merch-ready graphics is Vexels by and large.
Pros: Graphics are already made, you don't have to design. Usually, they have plans at a flat fee.
Cons: As a rule of thumb, stock designs are not exclusive and can be downloaded by multiple users, making them drop a few steps from the originality ladder. Most of them have Commercial licenses but don't have Merch Licenses. Vexels does provide Merch licenses to its subscribers.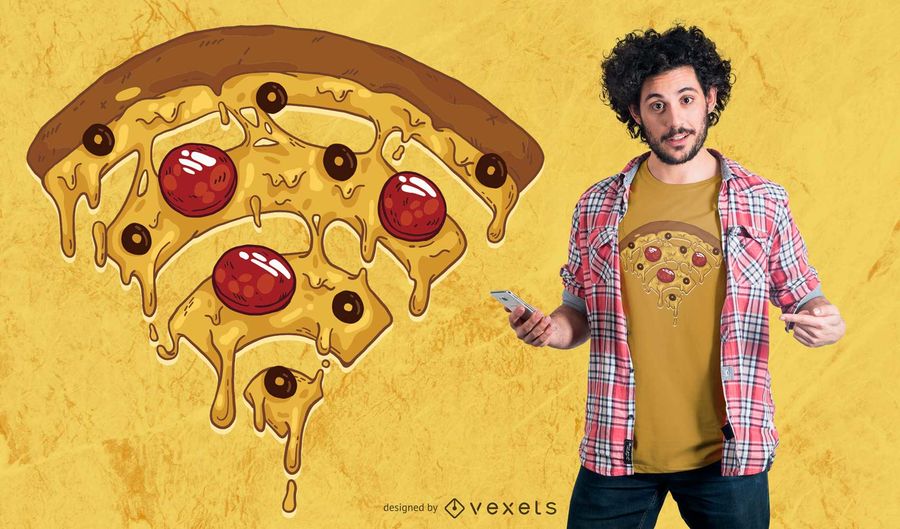 [Thinking where to source Merch-ready Designs for MBA? Check Here]
Why: Can't decide for a designer or they're outside your budget; you want Merch-ready designs.
Where: T-shirt design marketplaces like Tshirt-factory.com and Designious.com have designs specially made for t-shirts.
Pros: You skip the entire design process, getting designs instantly. It's also more affordable than hiring a designer.
Cons: Designs can be bought by other people too, so you won't be as exclusive as if you were sourcing original designs.
Copyright and Trademark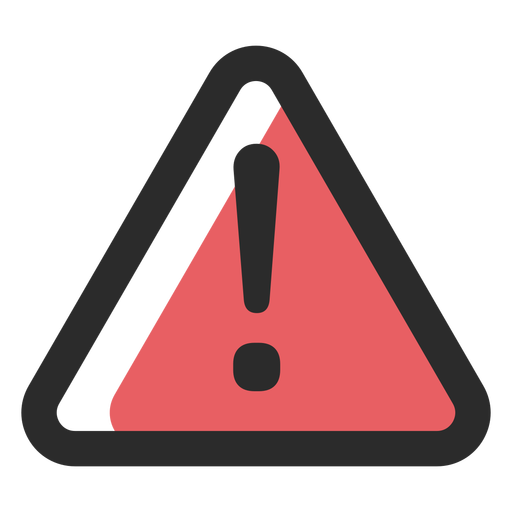 Copyright infringements are extremely serious in the Merch universe.
All platforms are very strict on their policies regarding copyrighted or trademarked content.
Penalties go from taking down your product to outright account cancellation with no previous warning.
In the case of Merch by Amazon, they will also freeze your earnings and you will not be able to get them back. Ever.
A quick guide of stuff to stay clear from:
Celebrities and popular characters' names

Brands

Popular phrases and quotes
For a more extensive guide on Merch by Amazon's Content Policies, follow this link. You'll find these guidelines equally appropriate to any of the t-shirt selling platforms you wish to use.
Check for Trademarks HERE!
🛠️ Which are the best Merch Research Tools & Resources?
Disclaimer: We do not receive any compensation from any of the people, businesses or social groups shared here, nor have we been contacted by any of them in the making of this article. All links and suggestions presented here are for the sake of your success.
Merch has grown so relevant that in the little time it's been around that it has sparked a lot of interest and opportunities not just for vendors, but also for developers and Merchers on the techy-er side of the spectrum, who have created powerful merch tools to further boost activities on MBA.
Here are the top tools we recommend for researching merch by Amazon t-shirts:
Merch Informer

One of the leading go-to tools for researching, optimizing, and looking up the competition. They keep on adding plugins and functionalities to adapt to the ever-evolving Merch landscape.
Productor for Merch by Amazon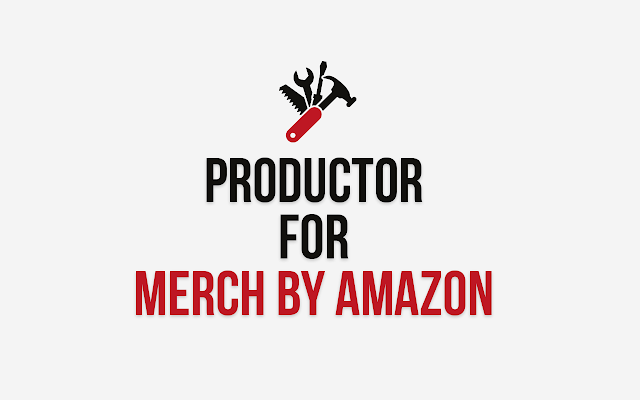 Productor for Merch by Amazon is a toolkit that puts your Merch by Amazon product management and research on rocket fuel. It's by far one of the most complete utility extensions for Merch by Amazon, allowing you to get full control and optimization on your listings and sales data.
Get Productor for Merch by Amazon
MerchReport (German)

The German market has been growing a lot, and it was only a matter of time before German Merch minds got together to create a solid research platform for the local market.
Merchreport is the go-to Merch research platform for the German market. Period.
You can try out Merchreport via their Memberships page, using the promo code VEXELS_20 during checkout to get a 20% OFF discount.
MerchData.io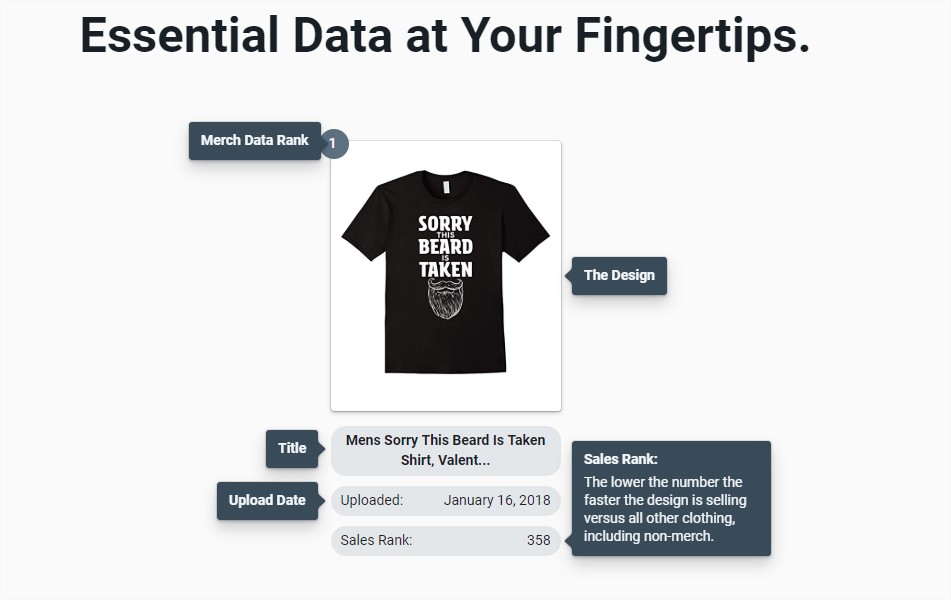 MerchData is also another awesome research tool to check every once in awhile. It shows accurate sales data at the reach of a single click.
Amazon.com
Yes, Amazon! One of the best ways to make relevant t-shirts is to know what terms are being searched the most. Use Amazon's search box, input a search term on the topic you're interested in researching and see what the suggestions are about. Just start with the short-tail keyword and see what the autocomplete does for you.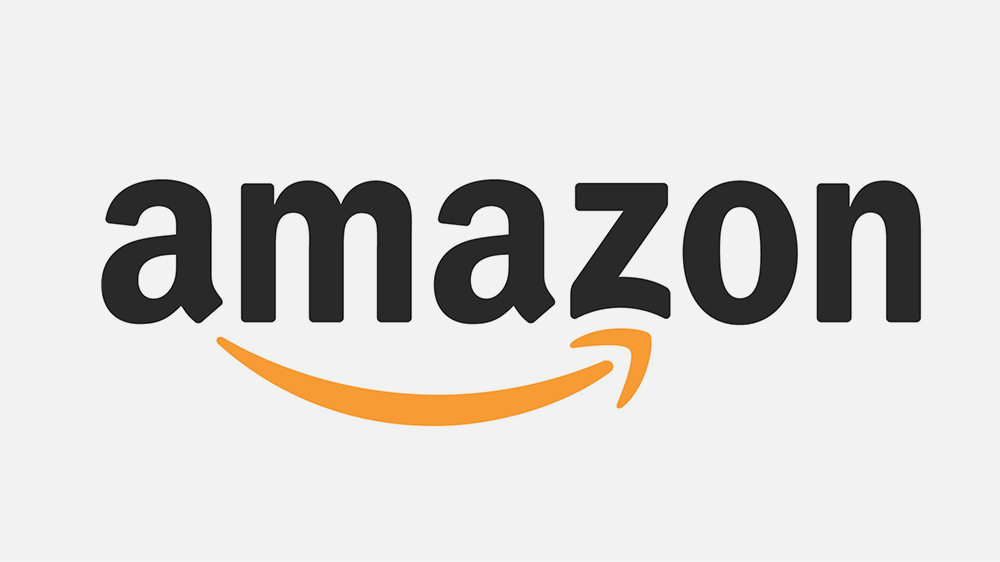 Vexels Merch Digest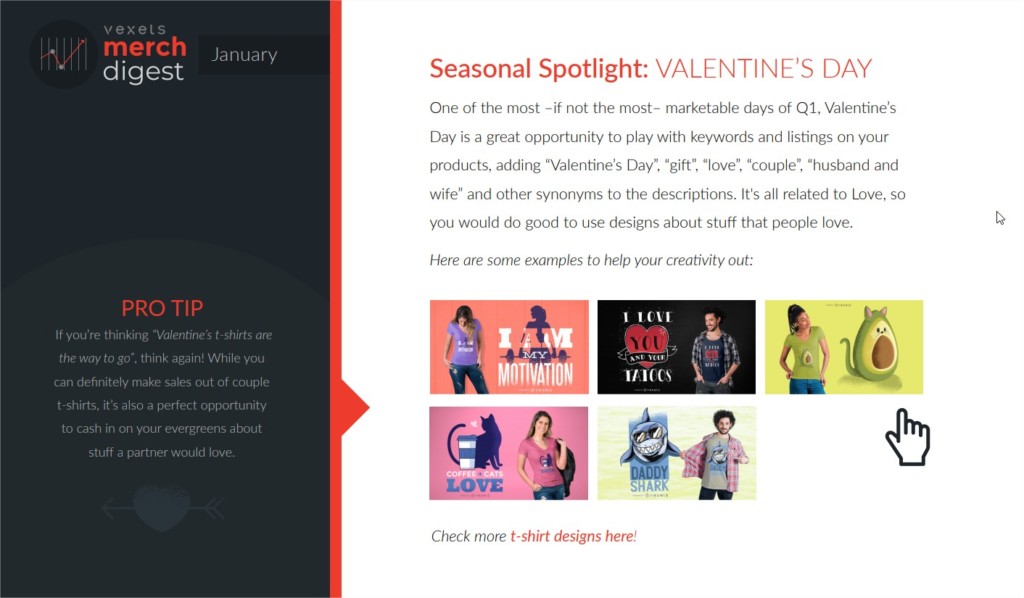 Every month Vexels sends out a Strategy-packed Merch guide to all its Merch and Business subscribers to help them make the most out of their activities. It features tips, hacks, Design spotlights and actionable ideas based on research, data and current design and apparel trends.
Social Merch Resources
Social networks are another great source for research and strategy. Sharing your findings and learning from others is arguably the main way to make progress.
Facebook Groups you should join

Merch Momentum – Michael Essany's Merch Momentum Facebook Group is one of the most active and discussion fueled groups out there. You can also subscribe to Michael's Merch Momentum newsletter, a weekly extended guide on all about Merch.
Merch by Amazon Mastermind – With over 20K members, this is a big-yet-manageable group. It features some podcasts which are very useful for merchers.
Academia POD – A Facebook community dedicated to print-on-demand courses that continues to grow. It also features tutorials with really good content!
Youtube Channels you should check

Greg Preece's Start Starting Up – One of the fastest growing channels out there, Greg not only talks about Merch or Print-on-demand, but other online ventures you could find great value in.
Real Talk with RJ and Matt – They are one of the spearheads of the Merch community and have been doing podcasts on Merch for quite some time now. They interview other successful merchers too. A must watch.
Hustler Hacks – They have a series called "Merch Minds Podcast" which you don't want to miss out on.
Other Merch Resources to check out
Merch Pursuits – One of the best Merch blogs out there, they do quality reviews and blog posts on how to do Merch better.
Michael Essek's blog – Michael is a designer with lots of experience in the POD world. His blog leans more towards POD platforms other than Merch by Amazon, with good quality content and ideas on how to design.
Reddit – There's a subreddit called /r/AmazonMerch where you will find valuable discussions.
How to Market Your Tees on a Print-on-demand Platform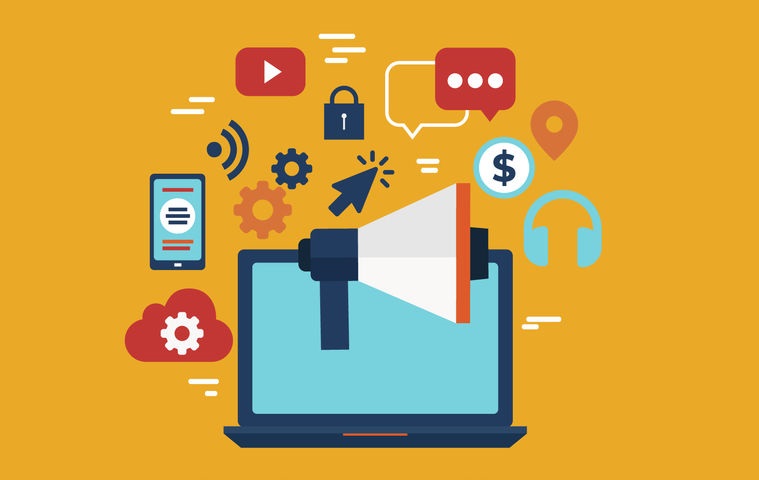 Marketing your products when you're on a POD platform is tricky, since your audience is the audience of the platform.
This means that on one hand your products are already being marketed, but on the other hand you don't have much room for your own efforts.
That being said, here are a couple tools and ideas you can use to your advantage:
Pinning your designs and linking them to your products is a nice way to start getting your tees rolling.
A blog about a subject you're making t-shirts of is a solid way to capitalize on your traffic.
Perhaps you have access to an email list, or even an email list with your friends you can offer your products to. Use it!
Since you are in command of a Print-on-demand platform, you could offer a business owner making t-shirts of their business or product too. Just don't infringe any copyright (create a contract!)
Your Own Online T-shirt Store
While POD platforms are the easiest way to setup your online t-shirt business, having your own t-shirt ecommerce site has plenty of advantages of its own.
Starting with Royalties, ecommerce stores generally perceive a more generous royalty split than with a POD platform since the latter option usually grants a fixed ratio.
A dedicated ecommerce also allows the powerful tool of Blog, which you can use to promote your products and make your brand stand out using SEO (Search Engine Optimization).
Along these lines, we can say that a stand-alone online store is more marketable than a POD platform since it gives you all the tools for you to optimize it as you please. From keyword optimization to affiliate marketing, having your own ecommerce store is a great way to sell t-shirts online with great control of operations.
It all sounds great, but building a store from scratch can be a handful, so here's a brief guide to get you started:
How to Start an Online T-shirt Site


Two of the main options to build your t-shirt site are Shopify and WordPress. For the sake of this article, we will go with Shopify, but feel free to do your own research to see what works best.
Before actually setting up your online store, you must first address these elements:
This is arguably the very first thing you must decide on before doing anything else. You want to find an audience very inclined to what you're selling in order for them to buy. Funny quotes are broad and Okay to go with, but when having your own site, it's mandatory to be specific and stand out as best as possible. A good way to define a Niche? Start by a common niche and cross it with another: Shirts for Doctors are common, but shirts for Doctors who love horses aren't. Bonus points if the niche is something you are very knowledgeable about.
T-shirt Design production
Depending on the niche you've chosen, the tees' design should be more elaborate and graphic, or simpler and with wordings. Originality is key here; having a unique design that is hard-to-impossible to copycat is what will set your brand apart from the rest and will make your products more desirable. Like in the case for Merch by Amazon, you can either create the designs yourself, or outsource them. The same guidelines for design outsourcing apply here, but with a stronger emphasis on getting unique designs specially made for your store.
The quality of the products you put out there should be top of the line, since the live product is what defines your overall quality. Run some sample prints before launching your store to make sure your products have the right quality on their print and fabric.
Your brand is the very first thing that will define your audiences and how they relate with it, so better make it as unique and as relatable as possible. A coherent brand with a coherent message will yield great results whereas a random brand is more unlikely to gain traction with no clear message to say or audience to talk to.
Printing/Customer support service
While you can take care of every aspect of your business yourself, there are plenty of ways for you to run your own online store, and we think one of the best ways to go is with a print-on-demand plug-in service like Printful or Printify, which solve the entire Production process by taking care of printing, fulfillment and shipping in a similar fashion to what a print-on-demand platform provides in its built-in product.
Pro Tip: While you are not required to be a designer, it
really
helps if you can manage the basics of Adobe PhotoShop and Illustrator.
Now that you have the basics down, let's jump onto how to setup the actual store:
Once you have the actual designs, you need to feature them as best as possible for your clients to pay attention to them, and that's where t-shirt mockups come into play.
Mockups are editable graphic elements where you showcase your designs on actual t-shirts or models. They normally come in the form of PSD files presented in variations like flat design, realistic apparel and real-life models, just to name a few.
Check out our T-Shirt Mockup Tutorial for Photoshop to learn in a few simple steps how to showcase your T-Shirt Designs like a pro. You can also use our T-Shirt Maker Online.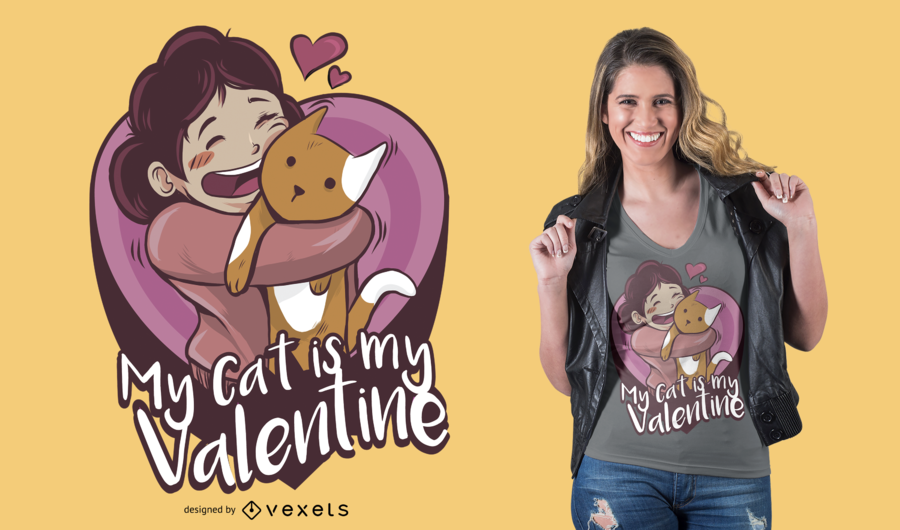 The mockup is the photo of the girl featuring a designed t-shirt.
While you can make the mockups yourself by taking photos of blank tees and models, there are a lot of ready-made t-shirt mockups you can use to your advantage, without the need to do all the work yourself.
Setting Up Your Store
Nowadays Shopify is the king of easy-to-setup ecommerce platforms, and with it you can setup your online t-shirt store in short time.
Another great thing about a Shopify store is that it seamlessly integrates a variety of t-shirt print-on-demand dropshippers that will print and ship your tees everytime you receive an order without you being the middleman.
Here's a list for you to check out and decide for yourself what's the best option for you:
But wait! It isn't that easy. There's a few items to keep in mind when setting up an online t-shirt business on Shopify. For example, Shopify requests you upload these documents before launching your store:
Refund Policy

Terms of Service Policy

Privacy Policy
And as with any platform, Shopify has its own learning curve that you need to overcome to get the most out of it.
How to Market your Tees as an Online Ecommerce
In the case of a standalone online t-shirt ecommerce you have more control on your marketing than if you would working on a POD platform. It may require more work, but it can yield better results.
With ads you can drive traffic directly to your site without relying on a platform. A good mix would be Google Ads and Facebook Ads. Techniques like Remarketing can help you net even more sales.
With the power of your own website comes the responsibility of having a (great) blog where you can level up your site, drawing more attention and relevance to your products. Talking about trends, best t-shirts and design trends are some of the topics that bring shine on your other contents.
Participate in groups and communities relevant to your interests and your designs. Health and Fitness are two big topics that come to mind and have a passionate fan base. You'll find a lot of groups don't allow you to market or sell your products—and rightly so, but you can strike relationships and partnerships with people who do want to get their hands on some goodies. Pinterest is another awesome place to pin your content and drive traffic to your site.
Ages go by and the best way to spread the word about something good is just to be recommended by someone else. Get a couple reviews, a couple comments on your social media, give away some tees and you'll have people flocking over to your store in no time.
Do you have any tips and ideas on how to market your tees? Let us know!
Merch Success Cases
Selling t-shirts online sometimes feels like a Cinderella story, but it doesn't have to be.
Here are some success cases to get your inspiration and motivation burning hot and lively!
How I Made $100,000 on Teespring by Benny Hsu
How two guys in their 20s built a $150,000 side hustle selling T-shirts on Amazon
(Another version from Neil Lassen himself) How We Made Over $150,000 With Merch By Amazon In 2016
Some Final Advices
If you don't design, outsource

Be careful with trademarks! Stay clear of copyrighted or trademarked designs or concepts.

Don't copy others' designs (improve on them though!)

Pick the platform that best suits your design style and audience

Creating a store of your own costs more but can get you more profit if done right

Selling on a Print-on-demand platform is great but royalties are lower and marketing options are limited

Start NOW

Don't give up
Wrapping Up
If you made it this far: CONGRATULATIONS! You are officially 1000% better prepared than the guy next to you who didn't read this.
We hope this epic all-about-Merch post works out your way, we're eager to know if you've succeeded with your own T-shirt Business. Good luck!