Making and selling t-shirts has never been easier with the existence of print-on-demand platforms.
PODs are pretty self-explanatory: they're places where printing is done based on the orders they receive. Usually they also take care of everything you most likely don't want to deal with like taking orders, printing, shipping and customer support. They are the holy grail of Merch sellers and artists who look for a stream of passive income with their art.
The market is huge, so there is a variety of services that can fit different needs, both for the seller and for the final consumer as well. Consumers on the other hand can get something original and trendy while at the same time support an artist by buying a t-shirt from them.
We set out to find the best POD platforms to use in 2019 and compiled a handy list for you. This is Part 1: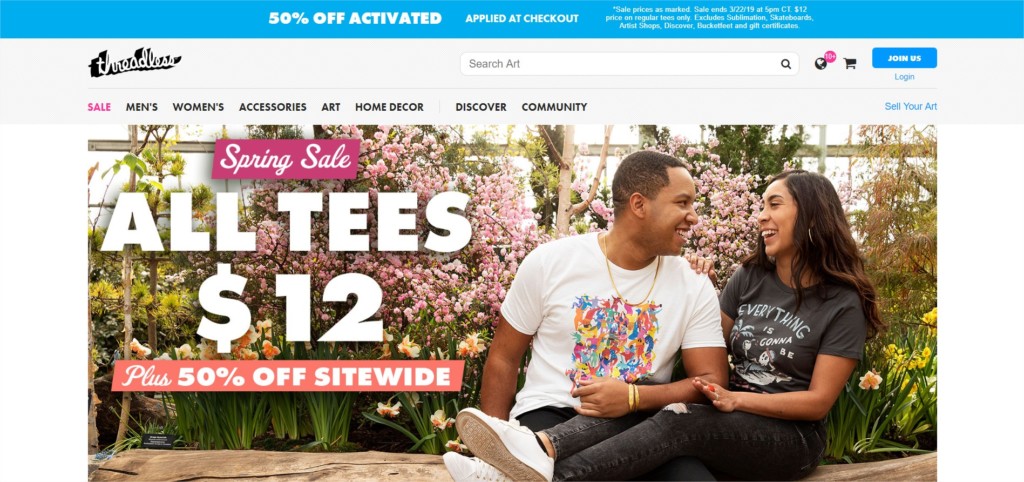 Threadless has a unique model where the artist submits the design but it will be only available for sale only if the TL community votes it. This makes sure they have always well-approved designs, as well as design that sells. And they ship worldwide! They not only have t-shirts, but also accessories like phone cases, for notebooks, hats, beach towels and more. One of the hottest platforms for talented artists.
Benefits
Artists can have their own shop
Original designs by extremely talented artists
Worldwide shipping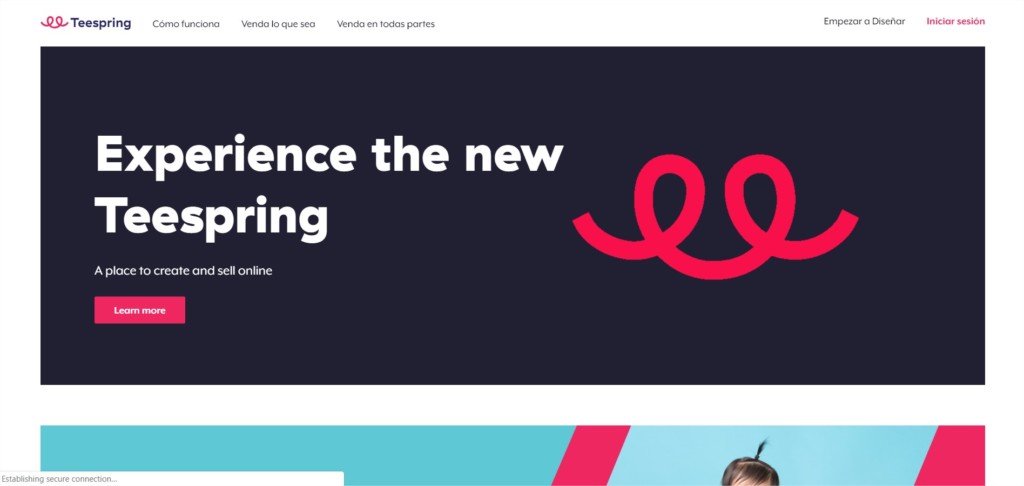 At Teespring you can submit your designs to print onto a number of items like tees, hoodies, posters, mugs, pillows and more. Teespring is 100% free to use for artists and illustrators. They charge a flat base price per product—you set the selling price and you keep 100% of the profit. That's a huge deal!
Highlights
Good customer base
Easier to get accepted than to Threadless
Variety of merch to sell
Artists get more royalties than other services like Amazon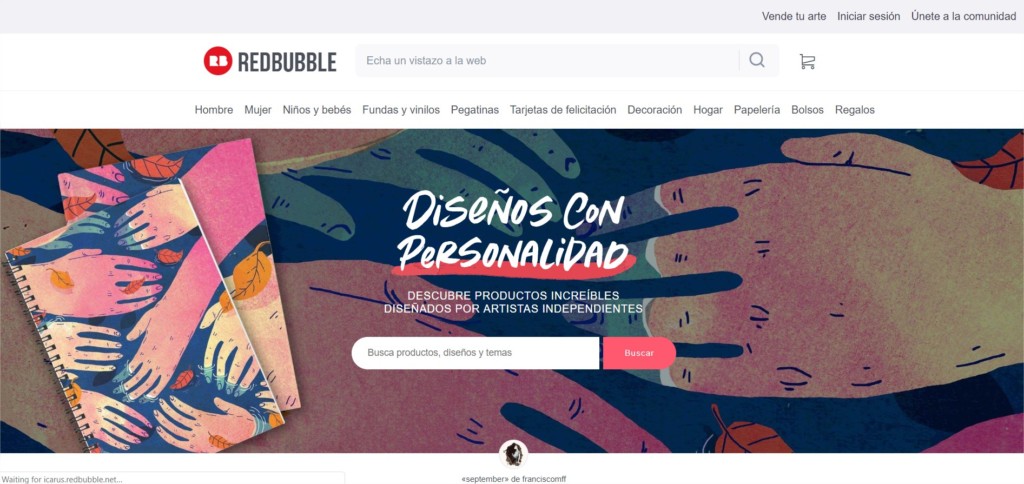 Redbubble has lots of products and an even greater diversity of artists that caters a rather large consumer base. They provide the artists with plenty of tools to make the most out of their Redbubble store. If you're the one doing the shopping, expect to find super talented artists and high-quality products. What you can print at Redbubble: t-shirts, skirts, pillow covers, hoodies, stickers and much more.
Benefits
Lots of products to sell with your art
High-quality designs and artists
No upfront costs
Worldwide reach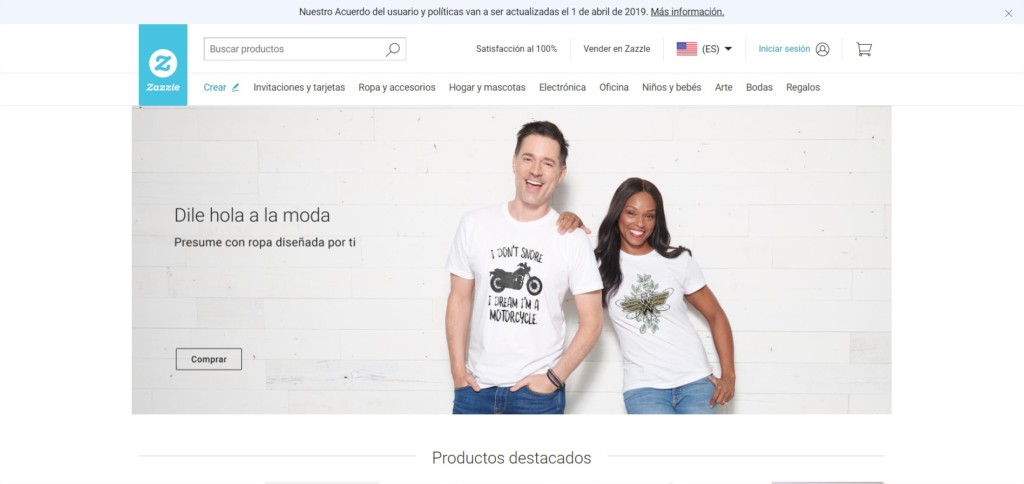 Built for more massive sales than quality graphics, Zazzle lets you create over 1300+ items and then further customize them, meaning that you as an artist have tons of objects to display your art on. It's also one of the bigger platforms with over 30 million visits per month.
Highlights
Hundreds of products to sell, not just t-shirts
Tons of traffic
Selling, printing and shipping is all done through them
You can become an associate by driving traffic from your site to Zazzle and get even more earnings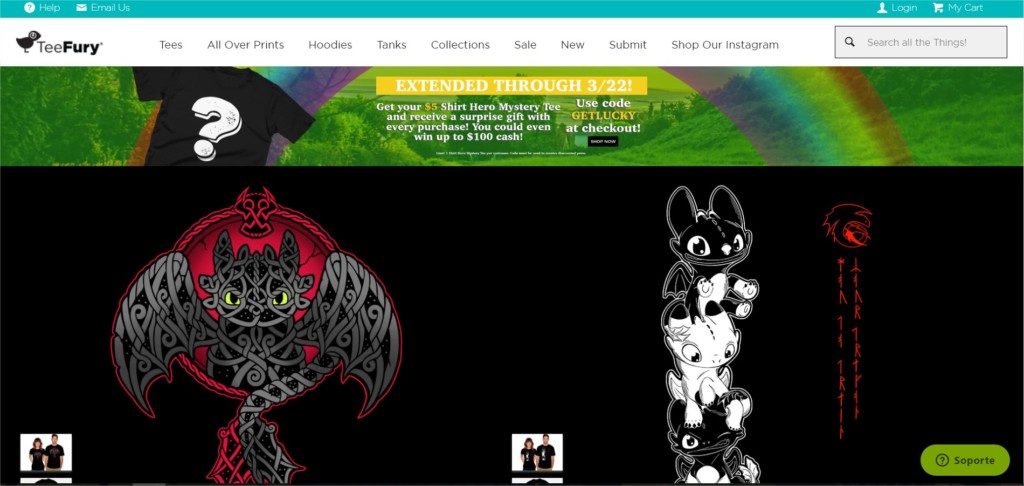 Teefury's focused on the artists, allowing them to have an outlet to make money with their art, and allowing them to keep the rights too. Every day they put 1-2 t-shirts designs at around $12 so people are always walking in and seeing what's new. One day it might be you! What you can print at Teefury: graphic t-shirts, hoodies, tank tops, posters, as well as limited edition pins, sweatshirts, holiday tees and sweaters – and much more.
To keep in mind
Tons of pop culture referred-design
Everyday they offer one shirt at ridiculous low price. If it gets to be yours, you may get lots of sales from there!
One of the top most popular and best quality services out there
So that's it for Part 1 on the best platforms to sell and buy t-shirts in 2018. Next week we'll be back with Part 2.
Did you know that you can use VEXELS to make t-shirts? Did you also know that here at VEXELS we make designs especially for Merch that you can use "as is"? Well you can with a Merch subscription!
Check our Plans and see for yourself 😉
'till next time!