If you made it this far you're probably related to the Merch business in some form, and if you're lucky enough you already got accepted at Merch by Amazon.
Congratulations, you haven't even started yet!
Now you have 10 slots available and 2 daily uploads. Future never looked so bright. Yet since you can't drive traffic directly to your listing because you depend on Amazon's traffic, your t-shirts'—and sales'—performance depend on their own.
You would think the obvious way to sell your t-shirt is if it had a great design, and to do that you need a great designer; that's just not quite the case. When starting up your tee empire you can take care of basic designs on your own, firing up that Photoshop and writing a couple of funny phrases.
As you start selling more t-shirts, your tier levels start growing, and so does your available slots. So by the time you have hundreds of slots free and idle you won't be able to keep up designing hundreds of tees. Can you see yourself wasting time just exporting designs hundreds of times?
Now it's time to scale and outsource your Design.
Whether it's on MBA, SunFrog, RedBubble, Etsy, Zazzle, Spreadshirt, Teespring, CafePress, or all of them, scaling is a major and unavoidable fork in the road of any successful independent Merch.
What this means is that you must now find a way of getting more designs, and not just in quantity, but in quality as well, which is another big component we'll talk about later.
Going over the first options, it's really a no-brainer to consider hiring a freelance designer on platforms like Upwork, Freelancer, 99designs or even Fiverr. Some people even outsource design to Asian countries and pay $2 per design, but you're obviously getting a sub-par product.
The thing with this option is that the designer you're getting is probably not a "Merch designer", or a designer who specializes on merch design, is up to the latests trends and thinks with a Merch mentality.
The design process is a hassle. You have to make a request—and remember to be very specific about it, then wait for the design to come your way, and sometimes it's not even what you were thinking about. You then have to pay for it, and you're probably getting designers working for no less than $30 per hour, which sometimes escalates much more. And you have to repeat this every time you need new designs. 
If you're happy doing this, let me ask you: are you nuts?!?!
Free or Paid Design?
Some sites suggest you should look for free images. This is wrong. Would you drive a car you didn't purchase without risking going to jail? Probably not. Same happens with designs; hell, that's the reason why you would buy a design from a designer at Upwork! Because you pay for the right to commercialize the design rather than the ownership of the design itself.
So how much should you pay for t-shirt design?
To answer that question, it's necessary to first let this concept sink in:
Good Design allows you to compete.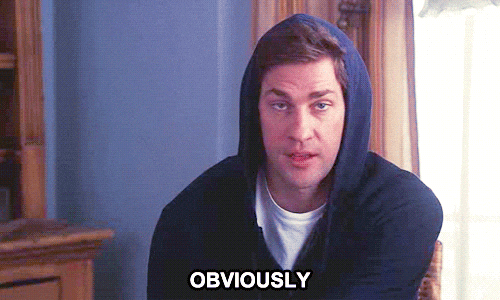 Amazon Merch is the Wild West for people who want to sell t-shirts online. It's hard to stand out among the hundreds of other sellers out there, with thousands of designs each.
The smartest way to stay ahead of your competition and be competitive yourself is by siding with a Design partner which creates Good Quality design for you automatically.
Why NOT hire a Designer
If it isn't clear by now, here's a round up of the reasons why you shouldn't hire a freelance designer to design your tees:
Cost is significantly higher

Production is limited

Quality depends on pricing

Too much time finding the right designer

Too much time explaining and getting what you actually want
Wanna pay $50 or in some cases even 100 per hour to wait for days to get a handful of funny t-shirt designs?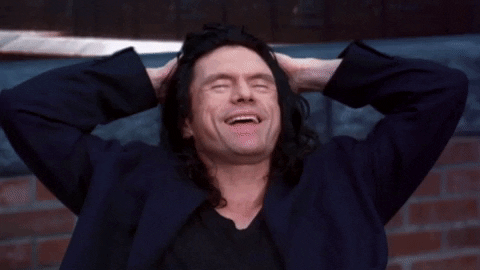 So what option is there then?
Just as you won't be paying a professional photographer and head straight to Shutterstock, iStockphoto or any of the other photo stocks out there, there are image stocks focused on graphics and designs. VEXELS is one of them.
Enter VEXELS Vector Graphic Stock
Time, Money and Headaches is what you save at Vexels. Our graphic stock already has tons of t-shirt designs ready-to-print, so you would only have to pick the one you want, download it and that's it.
What's even better is that new designs come up every week, and all designs are original, meaning you won't find them in any other site.
And even if you don't find what you were looking for, you can make a design request and we'll make it happen.
Wait, we were about to forget to mention the awesome ONLINE T-SHIRT MAKER where you can create your own original t-shirt designs using our graphic resources, all in one spot!
All of that for merely $29/mo.
What Vexels does:
Saves Time

by cutting the middleman. The designs are already done. No more back and forths.

Saves Money

. Pay a flat monthly fee and get access to

all

of the stock, rather than pay up to

ten times

more for only a handful of designs

Get what you need, guaranteed

: if you still can't find what you need, we can design it for you

Ongoing support

. In case you don't find what you need, just hit the Contact button and we'll be there at the ready, no extra fees.
And last but not least,
Grants you Commercial Licenses on designs so you won't commit any infringements.
When you have hundreds of free slots to occupy, you can only do so much.
Quality Matters
The fact is obvious: the more designs you have, the more money you can make.
When you started you (probably) had crappy design made on your own, but by now you've noticed that the better the design, the more rating it gets. Ideally you want a graphic which snowballs.
So that's why the first 25 designs are key to your success and you want to get them right. Sure, you can hire a freelance designer to do this, but what if you don't sell them? Those $200+ won't be coming waltzing through your door back into your pocket. On the other hand, investing $9,99 to choose among hundreds of designs and watching those numbers go up does seem like a reasonable testing exercise.
Yes, there are other stocks out there, but we can tell you this much: VEXELS makes quality design at affordable rates and we do so with the purpose of Merch behind. We design to make it Sellable.
[Check VEXELS Plans here]
At VEXELS you'll find a Team that understands the Merch market and creates t-shirt designs for specific niches and needs. And if the tee category isn't properly covered, just hit us up and we'll create it.
Also, if you yourself do happen to be a designer or have your way around Graphic Editing tools, you're more than set, since all our graphics are editable and you can modify them as you please to get to that perfect tee you have on your mind.
In conclusion
Hiring a designer for t-shirt designs is a waste of time and money. Instead of paying hundreds of dollars to wait for days until getting a handful of what you want, you can pay a little amount to get instant access to hundreds of designs that you'll love, and more importantly, sell by playing smart and choosing a graphic stock. If there's an affordable and highly testable option to boost your t-shirt sales, this sure is one.
So get on board, check them Plans out and start ramping up those tiers!