Guest post by Ashley Lipman
A few years ago, having a website was considered trendy, but it rarely brought any revenue to a company. In the late 1980s businesses were being told to get on board the technology train or they would be left behind. Computers had been around for a few years. It is hard to say exactly when the technology revolution began. The reason for this is because many people wish to take credit for the birth of technology and the internet. The fact is, on January 1, 1994, there were a total of 623 websites on the internet. Yes, you read that right. There were 623 websites on the entire internet. By 1994, there were just under 3,000 websites on the internet and by 2014, the number had grown to over 1 billion.
Fast Forward
Today, virtually everyone uses the internet. Today's senior citizens learned the computer with a dial-up connection and AOL. Adults in 2019 cannot imagine having to drive to an actual bank to conduct business or not being able to pay with PayPal or a debit card. Computers are so compact that we take it with us everywhere. We access the internet on our computers, laptops, tablets, and phones. We can "google' anything.
How important is your website today? Research conducted by the e-commerce Foundation in 2017, shows that 75% of your clients and customers researched products online before purchasing them. This translates to the majority of your customers are visiting your website before they talk to you.
You are an e-commerce company. Everything you provide is represented on the pages of your website. Brand building and getting your share of the market should be your entire focus.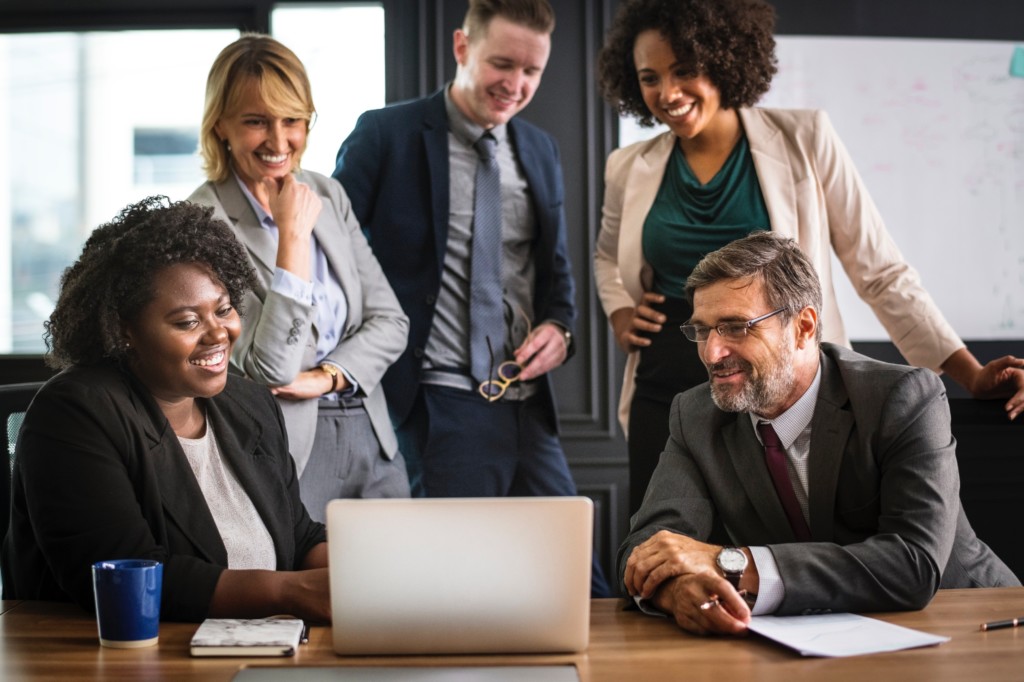 Photo credit: RawPixel
What Your Web Designs Says To Your Customers
Have you ever went to someone's website and could not find what you were looking for? They had a lot of information, addresses, announcements, and photographs, but it was cluttered and you grew frustrated trying to maneuver in the site. This is a sure way to announce "We made this site all by ourselves!" A professional will always tell you, in the land of e-commerce, clutter equals lack of transparency. Even if you have all the information on the cover page, it is hard to find, hard to read, and hard to believe.
Business owners understand the importance of a clean and clear logo and crisp design. Look at the items that are printed and sold on Vistaprint. You will see clean lines, designs, and sharp images. A CEO would never order a business card or promo items that have a picture of every product they sell on them. The same rules apply to your website.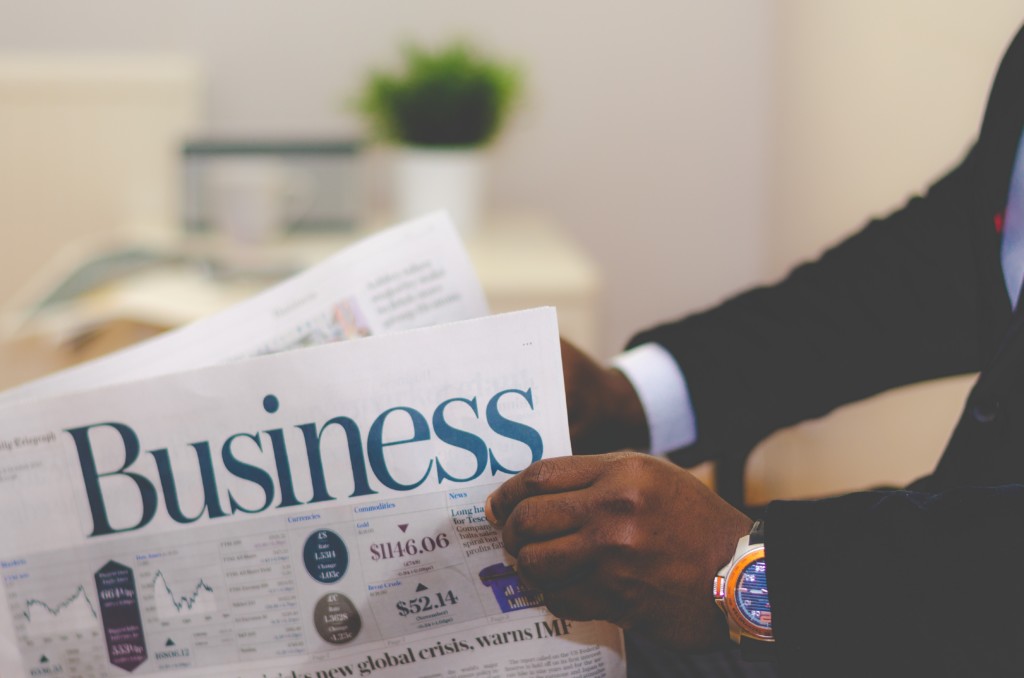 Photo credit: Adelou Eletu
How do great website designs help your sales?
Quality designs are the first thing that will catch your client's eye when they login to your site. Make no mistake about it, clients are looking in your site to see what you and your company really stand for. An interested client will look on every page to see reviews and responses. They will look for products and compare them to products on other sites. They look for topics that are beneficial to them.
Website designs are a way to make you and your company stand out. The clarity of the site gives the impression of a professional. Custom designs are understated and easy to remember. Everything on your site reflects on you. With that in mind, wouldn't you want every page to speak excellence? High-quality designs give your customers confidence in you and that leads to confidence in your product line.
Don't poke holes in your own boat!
You are an e-commerce company. You have little to no contact with your client base that is not computer generated and completed. When a person pulls up your website, your landing page is your virtual reception area. If you had a brick and mortar building, you would not bring every product you sell to the lobby. Instead, you would probably have a display area that inspires the customer to look harder and to leave with a good impression of your product.
When someone enters your virtual lobby, they should not be overwhelmed with gadgets to click, tons of videos to watch, or a picture of your entire product line. Why? First, because you overwhelm their senses, and two because you are slowing your site down. You need a balanced site that does not lag. People are accustomed to immediate response. Studies done by Kissmetrics.com show that if it takes your website 25 seconds to respond, you have lost 25% of your views. One-fourth of your selling opportunity is gone before you ever knew they were there.
Having a clear design and an SEO optimized website makes you appear more trustworthy and less likely to try to hide anything.
Making money with designs and logos
When you see the Nike checkmark, you think of athletic gear. If you saw two pairs of shoes that looked exactly the same (one with a logo and one without), people would choose the Nike product over the generic type product. They may look the same and function the same, but people trust the quality of the gear that supports a popular logo, before unmarked one.
The same is true with your designs. If they get good product and good service from you, they will associate you with your design. The more they see it, the more valuable it becomes in their perspective. Check out these cool ready made logo designs.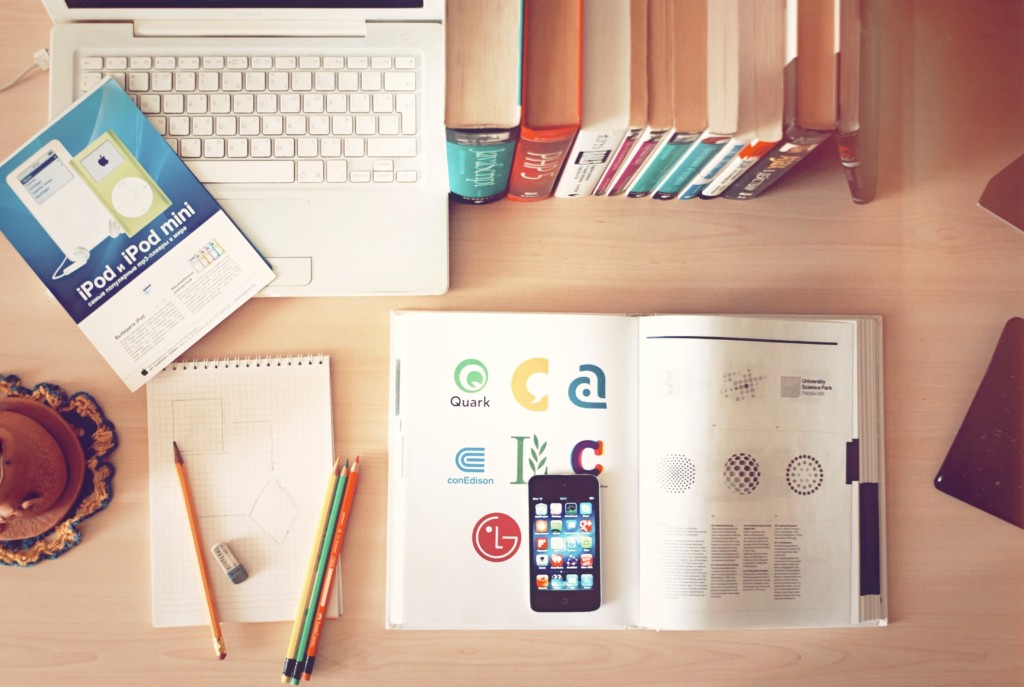 Photo by Aleks Dorohovich
Make your site useful
Your site should be useful to your customers. Provide an FAQ on your site that gives them the information they value. Give discounts or perks for a free service or product for referrals. When a customer emails you, answer quickly and honestly. If you do not know the answer, tell them you will get it. Then follow through.
Incorporate a blog into your system. Blogging is big business. Customers come to your blog to see if anything is new. They keep coming back to see if you have updated or added to your blog. Keep your information, knowledge, and customer concerns current on your blog.
Nothing goes out naked
Whether it is an email, a printable brochure, a tweet, or a post, everything should have your logo or website design on them. As you build your business, your design builds your following. People who recognize your design and associate that design with your company will share the information. Allowing your info pieces, website, or promo items to leave your hands without a proper design is like sending them out naked.
Competition
Finally, it is important to use visual aids to build your brand. Do not delay your designs or your underestimate your competition. Browse similar businesses to yours. See where they are lacking and strengthen your attention in that area.  Check their site for things that concern their customers. Addressing issues of concern before you are questioned is always a step in the right direction.
Conclusion
E-Commerce is here to stay. The ease of using a computer or phone to place an order is the norm in this era. Speedy service is important to your customers and your company. If you portray honesty and quality in your website, you are portraying yourself and your crew as honest people who want you to get your money's worth.
Brand building, e-commerce, communication, and looking great can be done with a minimal workforce. This is a winning formula. Find the design that you want to represent your business. The sooner you build your site around the designs, you will begin to draw more attention to your business.