We live in a very technologically advanced era where the definition of "having a job" is slowly shifting into different directions. Nowadays, many people have alternative ways of earning money compared to some time ago when the only job worth having was the classical 9-to-5 job.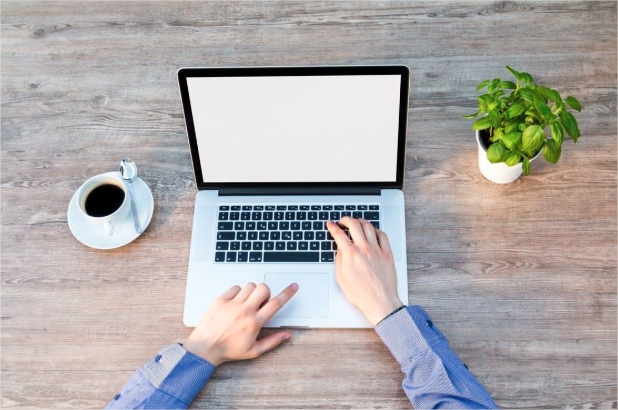 Freelancing is one of those ways, and it has been on the rise the last in the last several years. It doesn't matter if you are a graphic designer, a social media specialist, a content writer, or anything else, chances are you can sell your services online and be your own boss. 
However, as the number of people offering freelancing services increases, the number of marketplaces where that is possible also increases. Sometimes it is very difficult to know which marketplace is the best for you, and how to pick the right project as a freelancer. And even once you pick a project as a logo designer, it can be difficult to create the perfect logo and to present it properly to the client. So, let dive deeper into these problems.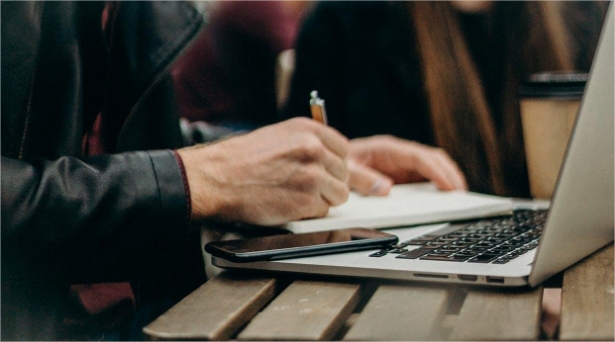 How to pick the right project 
There are many criteria that you have to take into account when you are picking a new project in the freelance business. It is not the same as where you are employed by a company and you get projects that you have to do even if you're not that eager. As a freelancer, you have a lot more freedom but everything comes with a price. Be careful not to become too picky, and pay attention to the following things: 
Defined interest

—sometimes we choose projects because they are well-paid even though we won't necessarily enjoy doing them. Other times, we see a great opportunity for growth and creativity and we don't take the money into account. Of course, the best would be passion plus good pay, but whatever it is that you're putting in the first place make sure it is well motivating for you. 

Availability

—you can't accept a project that is due to the end of the week if you know that you have three other deadlines and you're not likely to finish on time. You have to be respectful of the client's time, and truthful to yourself. Look for what you need whether it is a long-term relationship or a one-time project.

Fair Payment—

you know approximately how much your efforts are worth, and you can choose a project in which those expectations will be met. In the end, money is what pays the bills. 

Ability—

don't accept projects that you don't have the knowledge and know-how for. If you believe that you can learn on the go, be honest with your client. Lying is never a good option. 
There are lots of other criteria that can play a role in your decision, but these are the most basic ones. You should start with these, and evaluate your project further.
How to create and present a logo 

After you've successfully picked out a project, it can be tricky to work on creating an awesome logo or business design that your client will like, and how to present the finished product to them. 
The short answer to the question "how to create a good logo" is hard work and determination. The longer answer can vary. You might get very complicated client companies like for example a THC cleanse products company, so read the following tips: 
Know the brand very well 

Try to reflect the nature of the business

Make a lasting impression

Use appropriate colors and fonts

Make it scalable

Listen to the clients' requirements 
When it comes to presenting the logo to the client, it can be as important as the logo itself. You can create an amazing logo, but your lack to properly communicate it to the client and explain the usefulness and uniqueness of it can be a big problem. That is why you should take notice of the following tips: 
Explain the features

— present the logo, don't ask what they think of it. A good approach is to start explaining the features and reasons why the logo will be useful for that particular company. 

Present it practically

—sometimes clients can't picture the logo in use and can have doubts. To avoid this, you should present the logo in a practical situation and give a real-life example of how it would look. Add it on their website, their product, other marketing materials, etc. to give out a clear picture. 

Refer to the goals

—explain how to logo contributes to the goals of the company and how you created it after the things you discussed with the client. Ask if they agree that the logo meets the previously discussed goals. 

Stay composed

—some clients are fair and nice, others are pushy and may test your patience. Make sure that you have all the possible answers to their questions and that you keep your cool. It is not the end of the world if you need to re-design the logo or parts of it, but ruining a relationship with a client can be quite bad for you and your reputation. 
These are some helpful tips and pointers to help you out with finding the right project and delivering it properly. In the end, you will develop your own process that you know works for you, and you will know which projects to accept and how to behave with clients. But that is not possible without a bit of trial and error. Trust in your abilities to deliver a good logo design and give your best. That should be enough.