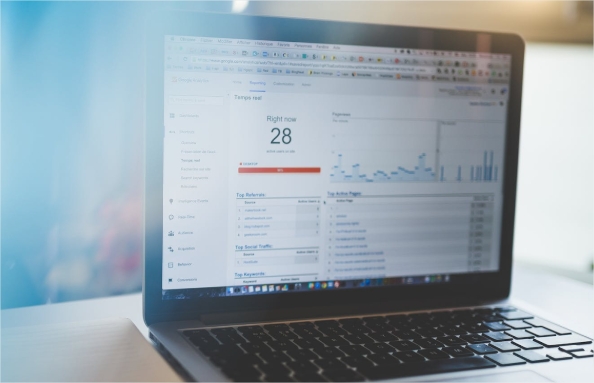 Image Source: Pexels
While there are countless effective digital marketing strategies that you can use to grow your business, not many can match the value and impact of social media marketing.
Not only is it perfect for interacting with your audience to learn what makes them tick, but when it comes to driving traffic, generating leads or sales, or establishing your brand image as an authority in your industry, social media marketing can get you there.
Despite all the benefits of social media marketing, however, it's worth pointing out that running a social media marketing campaign can be quite overwhelming.

With all the nuts and bolts of a social media marketing process that you need to attend to, it can be quite challenging to determine which among the tasks you're investing your time in is getting you real results.
Let's say you're running ads on Tiktok on top of your other social media marketing campaigns on Facebook, Twitter, etc.

You'll need to track how your marketing campaign on TikTok is faring compared to the other platforms you're using to determine if it's worth your investment. 
That's why tracking your social media marketing metrics is important.
And by "metrics," I'm referring to those that really matter.
To help you come up with a well-oiled social media marketing strategy, one that can get you sales and establish your brand as an authority in your industry, allow me to share with you these crucial social media marketing metrics.
If you consider these metrics when tweaking your social media marketing campaigns, you are bound to see positive results out of your social media endeavors.
Let's get to it.
1. Reach and Impressions
Whether you're running a full-blown business or you're trying to bring in extra money through your online side hustles, it pays to know which among the many social media platforms you're using is bringing you the most reach and impressions.
Both metrics aren't exactly new, but they're still some of the most crucial metrics you need to track because they tell you how far your message is getting and the potential size of your audience. 
Having a large audience is great and all, but tracking your social reach might be challenging since you're trying to measure the impact of your message. 
With the help of tools like Tweetreach, measuring the actual impact of your social media interactions is possible. 
The tool can tell you how far your tweets travel based on your estimated reach, overall impressions, number of tweets, and more on Twitter. 
The tool also shows your top contributors, helping you identify your most influential followers, which, in turn, will give you insights on the kind of audience to target your content at.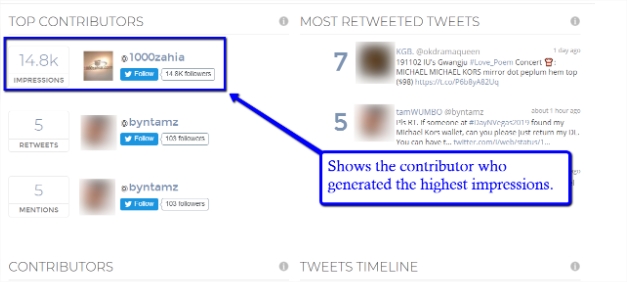 By using tools like this, you can measure the actual impact – such as your reach and impressions – of your social content, get real-time updates on topics relevant to your niche and your brand, plus, help measure the effectiveness of your social media campaigns. 
It's also a great way to determine which of your social content or even your online branding is getting you a wider reach and which ones you should consider tweaking or scrapping. 
2. Engagement
Although it takes more than a single approach – like using social data to launch a successful marketing campaign – tracking your engagement remains an essential metric for you to get better returns. 
Engagement measures the number of shares, comments, likes, and clicks that your social media posts and content receive. 
With tools like Sotrender, you can get insights about your engagement, such as interactivity between your brand and your audience, user reactions, and more.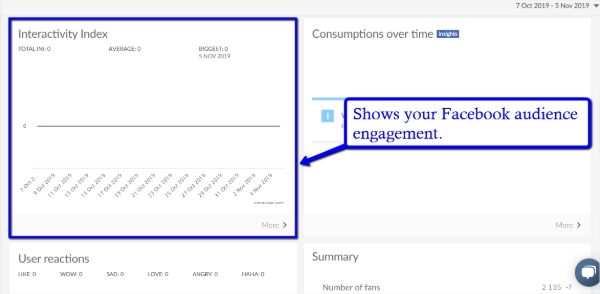 Using tools like this makes it easier and faster for you to track your engagement and other social media marketing metrics. 
Aside from monitoring your social media marketing metrics, Sotrender offers more features and KPIs to help you track different aspects of your campaigns and those of your competitors. 
This easy-to-use social analytics tool also makes social data analysis and interpretation pain-free since the recommendations it provides are advanced, yet easy to understand, even for beginners in social media marketing. 
With that said, the tool can give you actionable insights, provides professional and quick reporting, including precise analytics of your business and your competitors' campaigns. 
Additionally, here are some KPIs you can measure to help monitor your engagement. 
Likes

. Likes can indicate popularity, and the more likes your content has, the more people you can draw in. 
Plus, getting a significant amount of likes signals social platform algorithms such as Facebook and Twitter that your content is popular and deserves the top search results spot.
Clicks

. Link clicks reflect the kind of quality that the titles and images included in your posts have. 
A significant amount of clicks but few shares and likes could mean that people noticed your post, but it wasn't engaging enough. 
On the other hand, excellent overall engagement with a low amount of clicks can indicate that you'll need to improve how you're conveying your message by testing out a variety of visuals and titles. 
Comments.

The comment section is a virtual venue for your audience to start relevant and interesting social conversations. 
Regardless of the kind of comment you're getting – criticism, praise, general topics – as long as your audience is saying something, it still counts as engagement. 
Plus, if you're completing a content audit not just on social media but even on your website, comments reveal what your audience thinks about your content.
From there, you can get ideas on how to improve your content, boost their engagement further, and continue opening comment threads.
Sparking a discussion is a good sign that your content is getting the interest of your audience.  
3. Social Media Referrals
Referral traffic or referrals are metrics that show how many of your website visitors are coming from your social media accounts. 
When a user clicks on a link to your site on your Instagram post, for example, that's what a referral visit is, and this can be a significant source of your website traffic. 
The big question is, why do you need to track your social referrals? 
It's simple. 
If users take the time to leave social media platforms to go check out your website, then you're doing something right in your social media marketing efforts to get their interest. 
There are countless ways of encouraging your followers to visit your website – such as using social proof for CRO – and track the users who follow your trail to your site and convert. 
This can help you learn what content your followers resonate with the most and use that knowledge to improve your marketing efforts. 
You can track your social referrals using tools like Similarweb.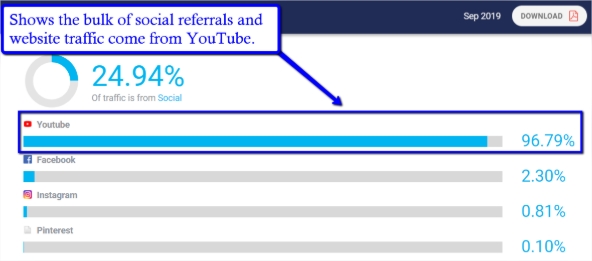 The tool will show you where your social referrals are coming from and how much of them are coming from each social network like YouTube, Facebook, Instagram, and more. 
Tracking your referrals can help you assess which of your campaigns are working and driving traffic to your website, and maybe improve those campaigns on platforms that aren't getting you enough traffic. 
4. Branding metrics
Branding metrics is crucial for measuring how well your social posts and content align with your branding. 
Are your posts using the correct brand name? Do you have a clear brand voice that is consistent throughout your content? 
For example, your social media branding should remain consistent with how you manage your eCommerce branding strategy.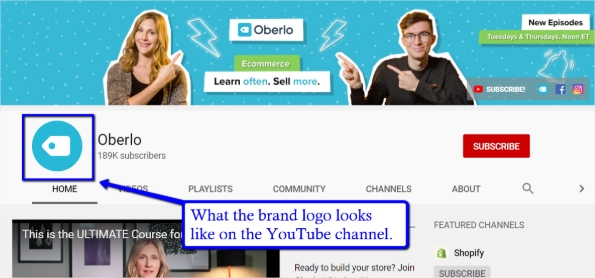 Image Source: Oberlo YouTube Channel
This means that how your logo appears on your YouTube channel should be the same on your eCommerce website.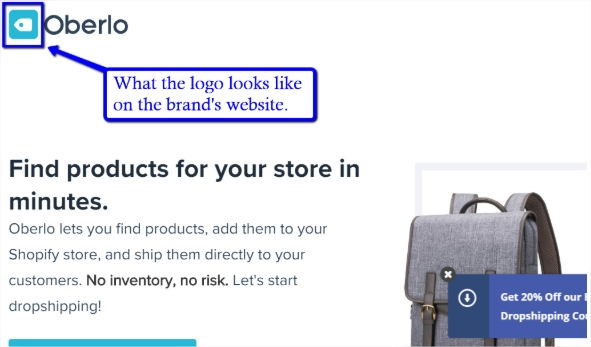 Most brands have branding guidelines to ensure that the specifications of your brand are followed in all your touchpoints. 
Here are some of the things you can include. 
Company naming

. Your branding guidelines should be clear on things like capitalization in your brand name, allowed abbreviations, and more.

Visual marketing guide

. A difference in color shades can mean the difference between what is distinctly your brand, and something else entirely. For example, think about the background colors of your marketing materials across various platforms.
Are they consistent? If not, you need to change them to further establish your brand image. The good news is, there are easy-to-follow guides on how to change the background color in Photoshop.
Keep your visual materials consistent with a guide that helps ensure your brand colors, logos, typography, and more look the same in all your channels.    
Kinds of terminology to avoid.

You'll also need to establish the do's and don'ts when it comes to your branding, including the type of terminology to uphold the identity and integrity of your brand.
Here's an additional tip: To track your branding data, create a spreadsheet for your social media networks, and assign columns with a simple "Y for Yes" or "N for No" tag. 
Check out these examples.
Were there any changes to your branding? Y/N

Do your posts match your brand guidelines? Y/N
Doing so helps keep your branding and marketing materials consistent throughout your social media channels, as well as your other campaigns.   
Final Thoughts
Paying close attention to social media marketing metrics is crucial to help you assess whether or not your social campaigns are successful over time. 
It's also a great way to establish your KPIs and check how far you've progressed toward your social media marketing goals.  and 
Plus, it gives you insights on what you could be doing wrong in your social media marketing strategies that are causing you less than stellar results, and work towards improving your efforts.  
Did you learn something from this post? Please click on the share button if you agree. Cheers!