In today's digital age social media has become the ultimate tool to reach out to potential customers, build brand awareness, and drive sales. For beginners, it can at first be an overwhelming task, but thankfully, it doesn't have to be! Today we'll go over social media beginner's tips for your e-commerce in 2023.
Since nowadays everything can be done online, from promotion, to selling and communicating with your business, e-commerce stores simply can't afford to ignore social media. Find out how to mix both to boost your earnings.
Choose the right platforms for your audience
We understand that it's tempting to try and stay present on every social media platform, but this may not be the best approach for every e-commerce store, especially ones with limited time and or resources. Instead, it's important to identify where your target audience is most active so you can focus on platforms that are more likely to generate sales.
But in order to do this, you must first understand who constitutes your audience: 
A good way to get started is to define what you're selling and what problem it solves. For example your audience will be more interested in buying tank tops and t-shirts in the summer months instead of hoodies.

Learn from your existing customers and analyze their demographics, interests, behavior patterns, and purchasing habits.

Look at your competitors' target audience and see if there is an opportunity to target a niche that is not being fully explored.
Once you have more knowledge on your target audience, then it is just a matter of picking the right place to connect with them. For example:
If your target audience is mostly Gen Z and Millennials, you may want to focus on Instagram and TikTok. 

However, if your target audience is Generation X, Facebook may be the best option.
Engage with your followers
Social media is a two-way communication channel. In order to build yourself a loyal customer base, you need to engage with your audience on a regular basis.
Respond to comments and messages as quickly as possible. 

Make sure to address questions or concerns with a helpful response. This shows your audience that you value their feedback and are committed to providing outstanding customer service.

Don't be afraid to ask for feedback! Consider asking your audience to share their opinions on your products or services, your website, or even your social media content.

In platforms such as Instagram and Facebook you can include automated responses to frequently asked questions. All these questions are displayed the moment people try to message your account.
Create engaging content
The key to building yourself a loyal following on social media is to make content people want to see. You want to focus on uploading content that is:
Visually appealing

Informative of your brand or service 

Relevant to your target audience. 
Try to experiment with different types of posts in your chosen platform to see what resonates best with your audience. Once you have identified what works, double down on that type of content to drive engagement and increase the number of views on your store.
Use relevant keywords
Choosing the right keywords in social media posts can increase visibility for your store in your platforms and search engines. You can include them in your:
Profile. For instance, if you're selling apparel such as t-shirts, include keywords such as "custom t-shirts" or "graphic tees" and other relevant terms.

Captions and descriptions. Using the right keywords in your caption can help to improve the relevance of your content and make it more discoverable.

Hashtags. Don't add too many hashtags, choose only one or two main keywords.
Keyword research tools can help you to identify relevant keywords that your audience might be searching for. Try your hand with Google Keyword Planner, SEMrush, and Ahrefs.
Social media ads
Advertising for social media can be a sure-fire way to promote your e-commerce business. Platforms such as Facebook, Instagram, and Twitter offer various advertising options to target specific audiences based on demographics, interests, and behaviors. By running targeted ads, you can reach potential customers who are most likely to be interested in your products.
Check out this post if you want to know more about how to create ads for your store.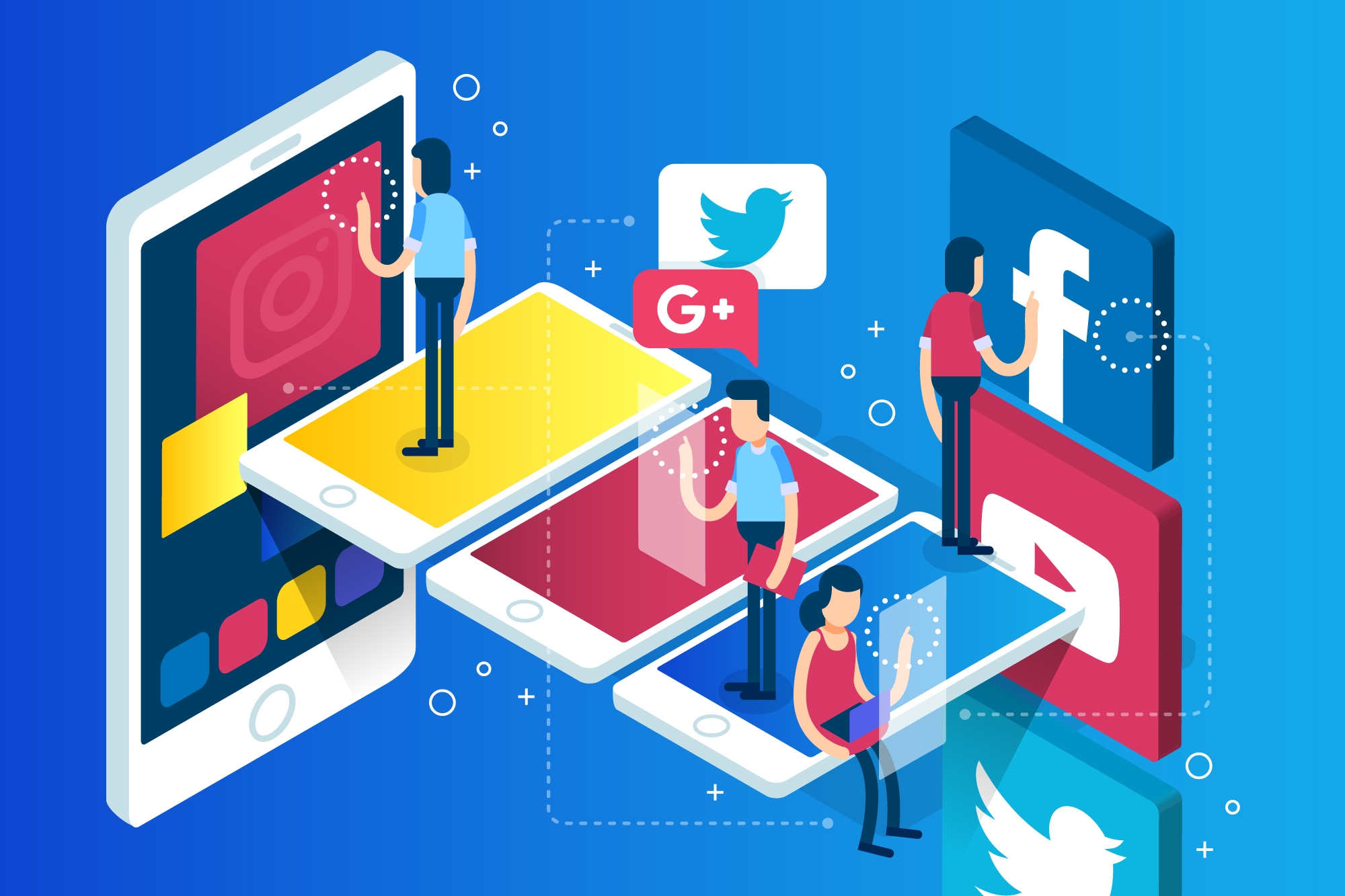 Influencer partnerships
Another great way to help you reach a wider audience and build trust with potential customers is to partner with influencers. 
Influencers are often seen as experts in their niches. 

Their endorsement of your brand can enhance your credibility and reputation. 

They can increase confidence in your brand. 
Do some research on which influencers in your chosen platform would work best for your brand and offer to send them free products or a commission on sales in exchange for promoting your products on their channels.
Exclusive deals and promotions
Offering special deals and promotions for your followers will help you build a loyal customer base and encourage them to share your brand with their friends. 
Host fun contests or giveaways on platforms like Twitter or Instagram to engage with followers and encourage them to follow your brand. 

Ask your followers to share an Instagram story for a chance to win a big prize.

Encourage them to comment on a post for a chance to be featured on your page.
There are many options to choose from depending on which platform you are using. Try different ones, and see what works best for you!
In conclusion, social media marketing is a world of possibilities when it comes to promoting your e-commerce. By gathering knowledge on your audience, creating engaging content, or partnering with influencers; businesses can effectively increase engagement and sales, and stay ahead of the competition.
Ever dreamed about having your own online store? Are you looking for a simple, stress-free process? We've got you covered with our Vexels Store Program!
Let us make your store stand out today!