In today's Creative Friday, VectorOpenStock's team decided to break boundaries and free their minds. The inspiration came from the 20th century surrealist equisite corpse (cadavre exquis in french), a famous technique among the surrealists artists such as André Breton, Paul Éluard o Tristán Tzara which consisted on a collaborative creation. The idea was to create something together, each artist giving continuity to what the previous had started. Taking as guide what the surrealists had established, the objective of our team was to end up with a unique collaborative design which could have never existed without this singular group working together.
This is what we've done: Bea, Martín and Seba, from our graphic design team, sat around a table, each one with a sheet of paper divided in 5 parts. They started drawing on one of the parts and every 3 minutes pages would rotate left side, repeating this four times till the whole sheet of paper was drawn.
They got really engaged with the proposal working hard!
After half an hour of intense – and enjoyable – work it was time to go over the pieces of work!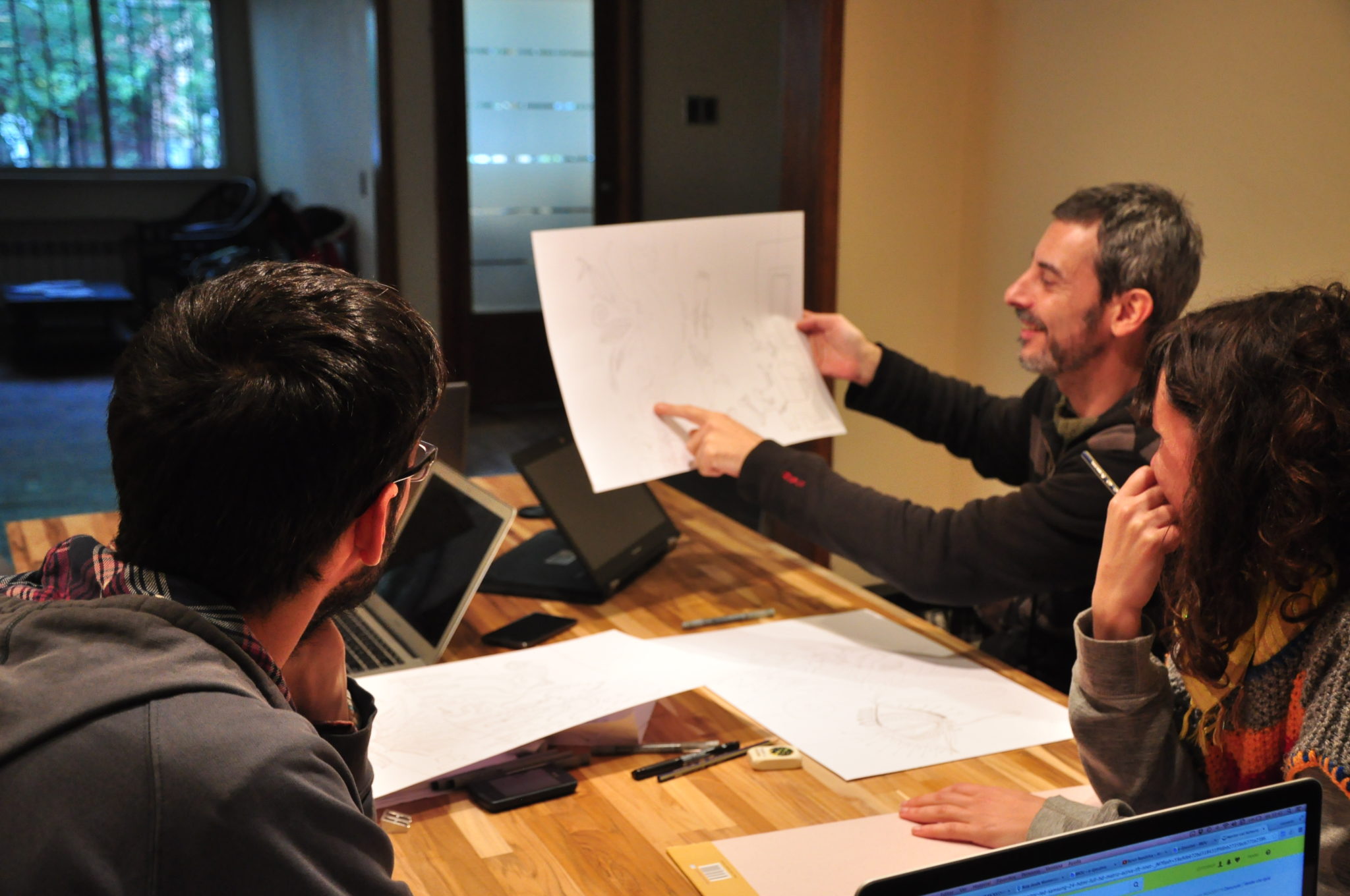 Wow!
Next step: Digitalization process: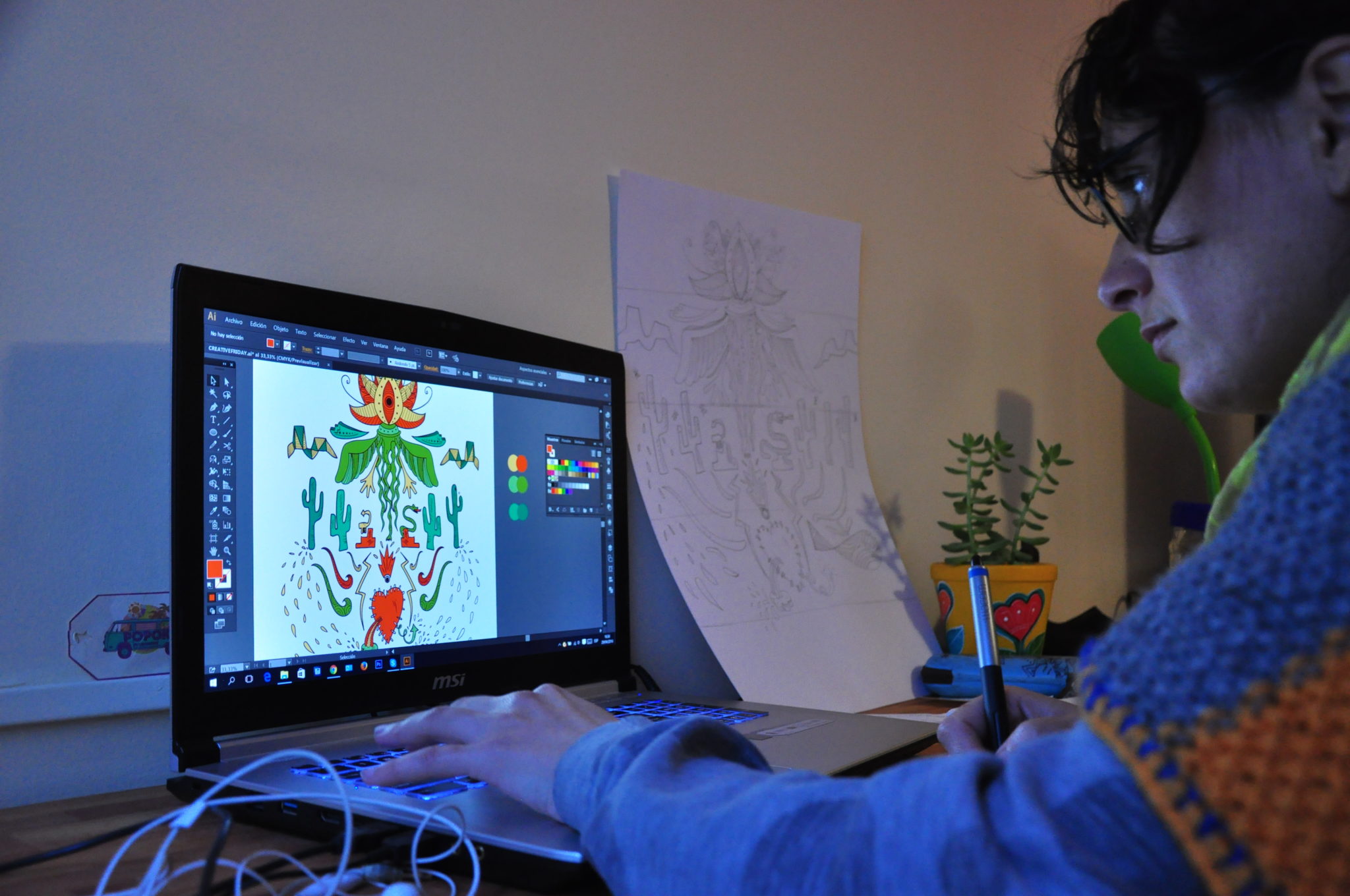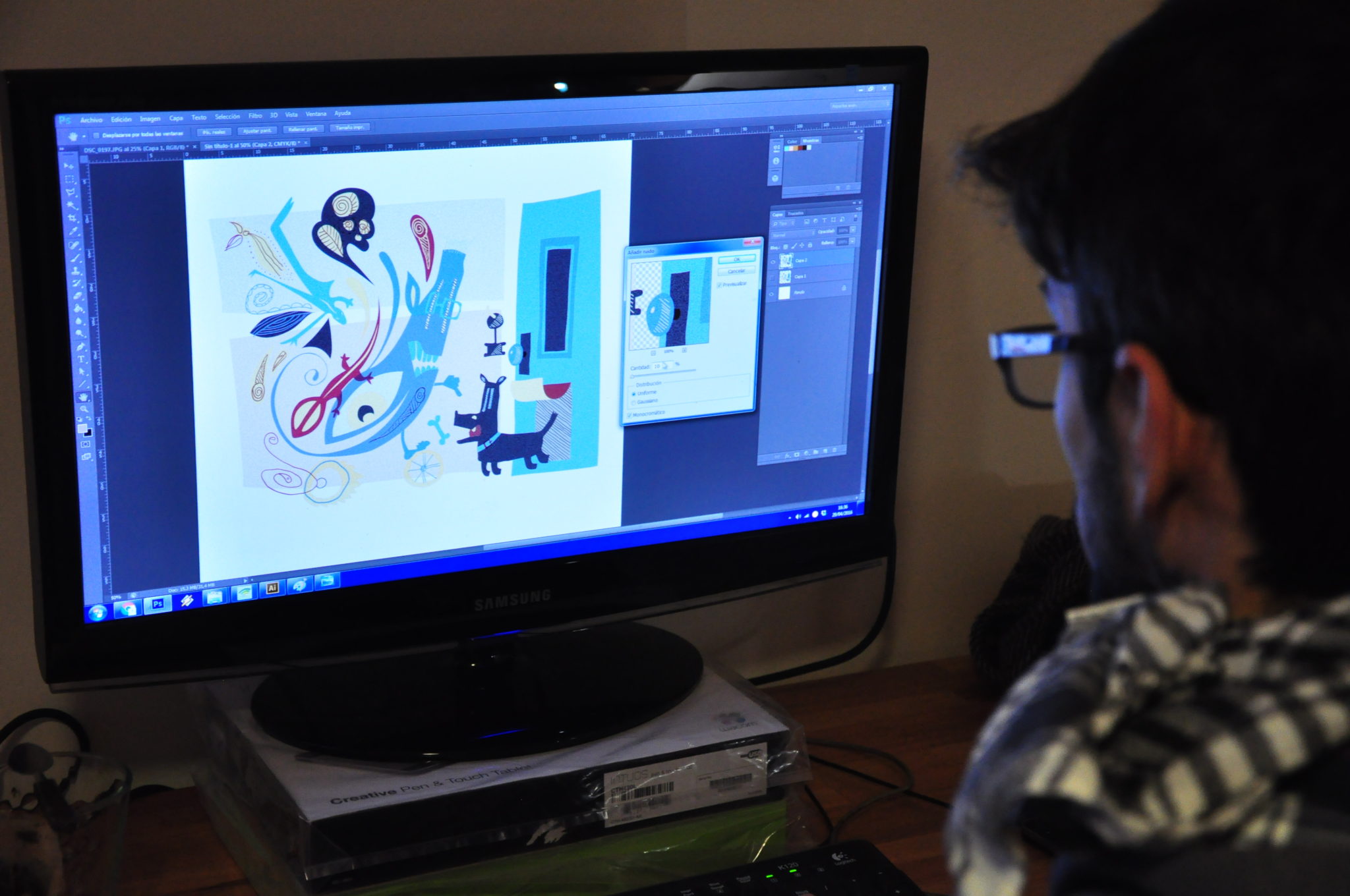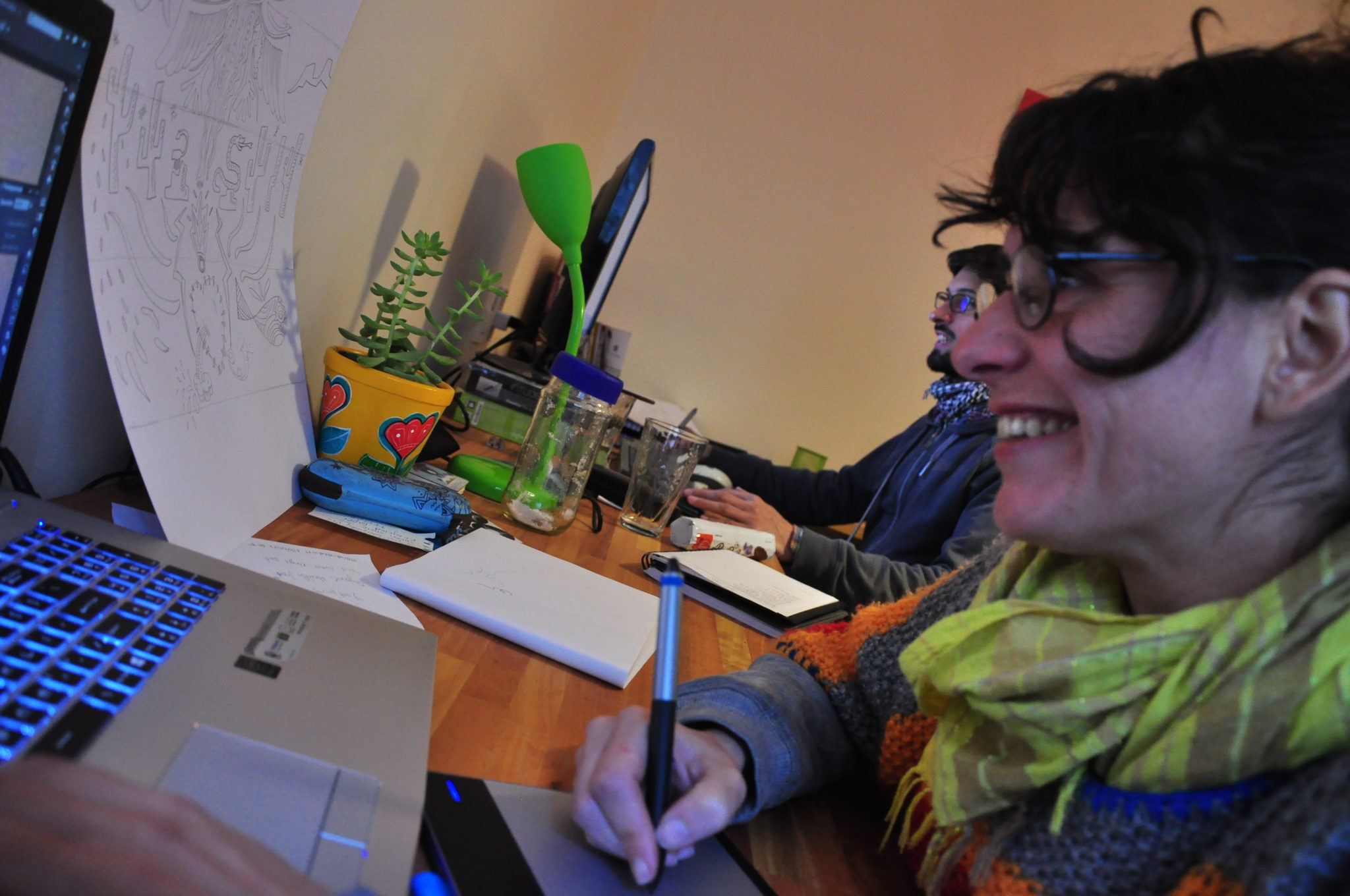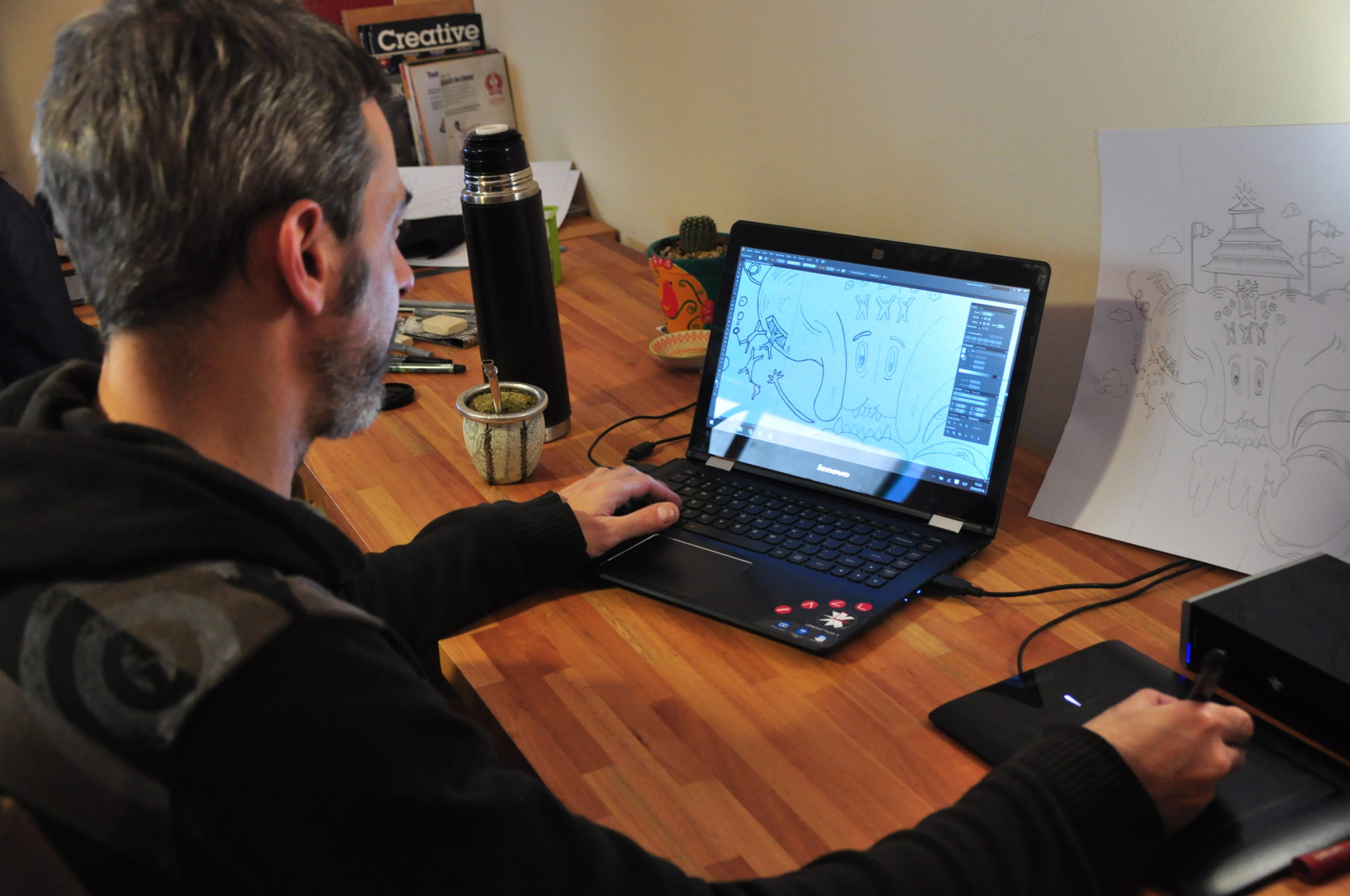 And the results are amazing!