Over the past few months, we've witnessed the true capacity of modern technology to assist humankind in difficult times and unprecedented circumstances. Most notably, video conferencing tools have undergone a massive expansion and helped us conduct business on so many levels. 
One of these tools, Zoom, has been extraordinarily successful in this. Their daily usage, as well as revenue, has skyrocketed, and during the February-April quarter, the company made $328 million, compared to $122 million in the same period last year. 
Since the outbreak of COVID-19, we've seen Zoom's incredible rise in usage for business, education, and personal matters. And those who choose to give presentations using Zoom can expect to benefit considerably from this choice. Let's see why that is and what you can do to ensure your Zoom presentations leave a lasting impression.
Why use Zoom?
Simply put, it's intuitive and handy. Surely, on the one hand, all the basic functionalities Zoom offers can also be found on other video conferencing platforms. These include sharing the screen, scheduling the meeting, recording the meeting, using whiteboards for brainstorming, access to meeting analytics, and much more. 
However, there are several features that separate Zoom from other tools, such as:
high call quality

URL links to individual meetings

the capability to add as much as 1000 participants

virtual hand raising
Nevertheless, Zoom's biggest strengths seem to be its straightforward interface, as well as its integrative potential, since it offers numerous easy integrations with a number of third-party vendors, tools, and services.
Use an Impressive Presentation Design
If you're giving a presentation using Zoom or any other video conferencing tool, using visual aids is a must. People are visual creatures, and you should take advantage of the fact that you're able to share images, videos, and even your entire screen.
Of course, employing visuals doesn't mean trivializing your presentation. On the contrary, adding helpful diagrams or infographics will only enrich it and provide a deeper and more comprehensive insight into the topic of the talk. Also, it's much easier to keep the audience engaged and entertained this way.
These visuals have to look appealing and professional. Luckily, you don't have to be an artist to make this happen. It's easy to find easy to use Presentation Templates, compatible with PowerPoint and Google Slides, to create your Presentation visuals in a flash for your Zoom Presentation.

Learn how to give Effective Presentations, whether that's using Zoom or in person!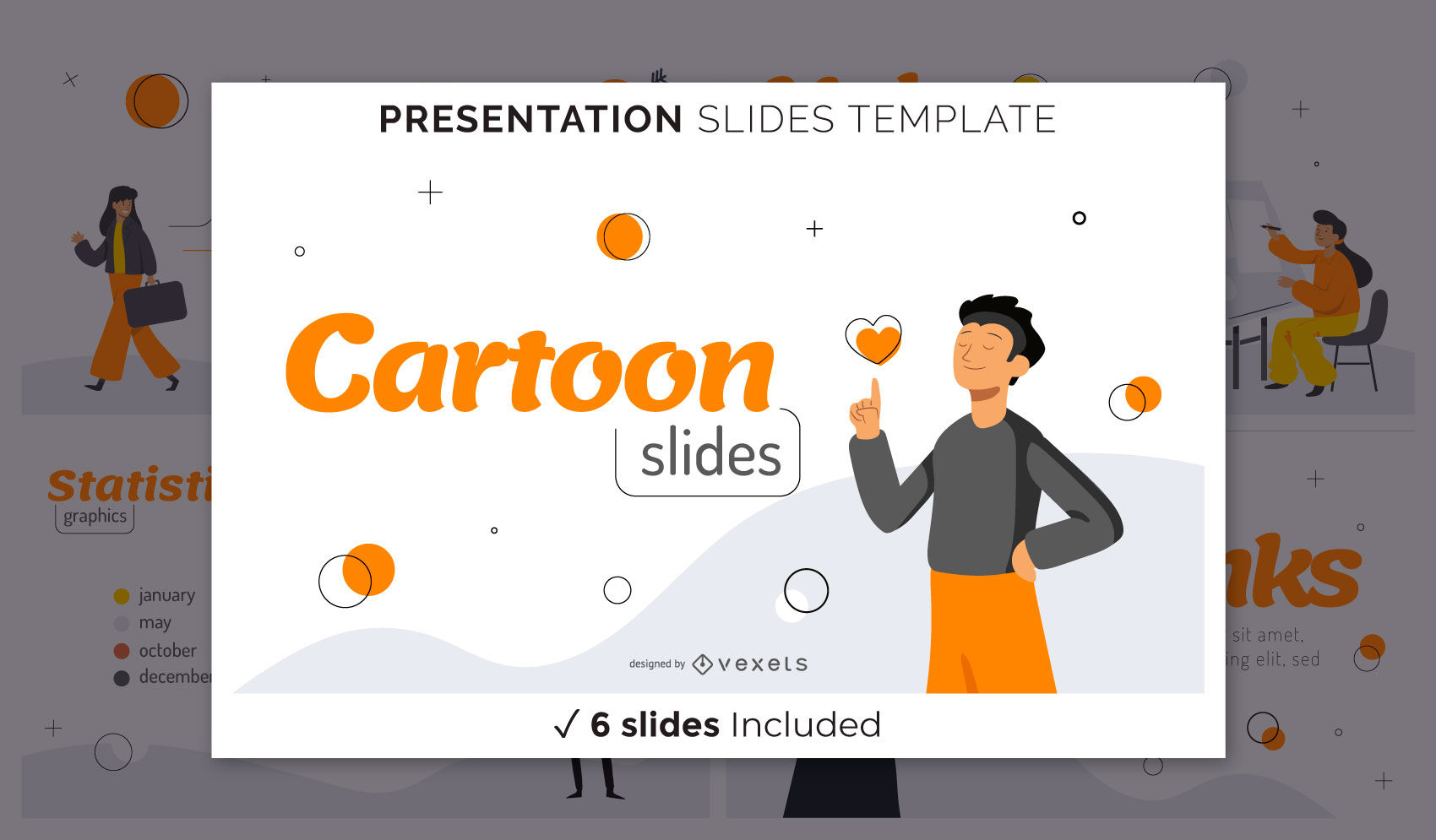 Prepare the tech
As it was already pointed out, Zoom is quite easy to use, and getting started with Zoom doesn't demand advanced technological knowledge or skills. But this doesn't mean you don't need to double-check every piece of software and hardware that could cause troubles.
These are simple but important steps, like checking your network connection, checking if everything is plugged in (especially if there's a secondary A/V system), or whether you've prepared the right files. 
Moreover, don't forget to close all unnecessary files or tabs that can slow down your software and connection. It would also be ideal if you could do a test run to make sure there are no unexpected technical obstacles for your presentation.
Make your ideas clear and comprehensible
We know we live in times of shrinking attention spans. And when people are listening to you from the comfort of their homes (even beds), with numerous distractions around them, it's very easy to lose them. 
Have in mind that other participants will be more inclined to misinterpret what you're saying because they don't see your full body language. And you will be more inclined to run through some points that are more difficult than they may seem to you. The trouble is that you may fail to notice that as you won't be able to pick up any immediate feedback in the form of frowns, confused looks, and worried faces. Finally, potential technical issues that can interrupt the presentation won't be of help either.
That's why it's more important than ever that you have clear thoughts and rock-solid argumentation. You have to be sure that your train of thought doesn't lack steam and doesn't have some of its wagons falling off. Double-check if all ideas you intend to present are relevant enough and whether your specific audience will be able to follow them. Sometimes, what seems to you as oversimplification may actually be a very helpful explanation for some of your colleagues.
Once you did all this, you should divide your presentation into meaningful sections, in order to make it even more comprehensible. That's why the structure of your talk has to be coherent and intuitive.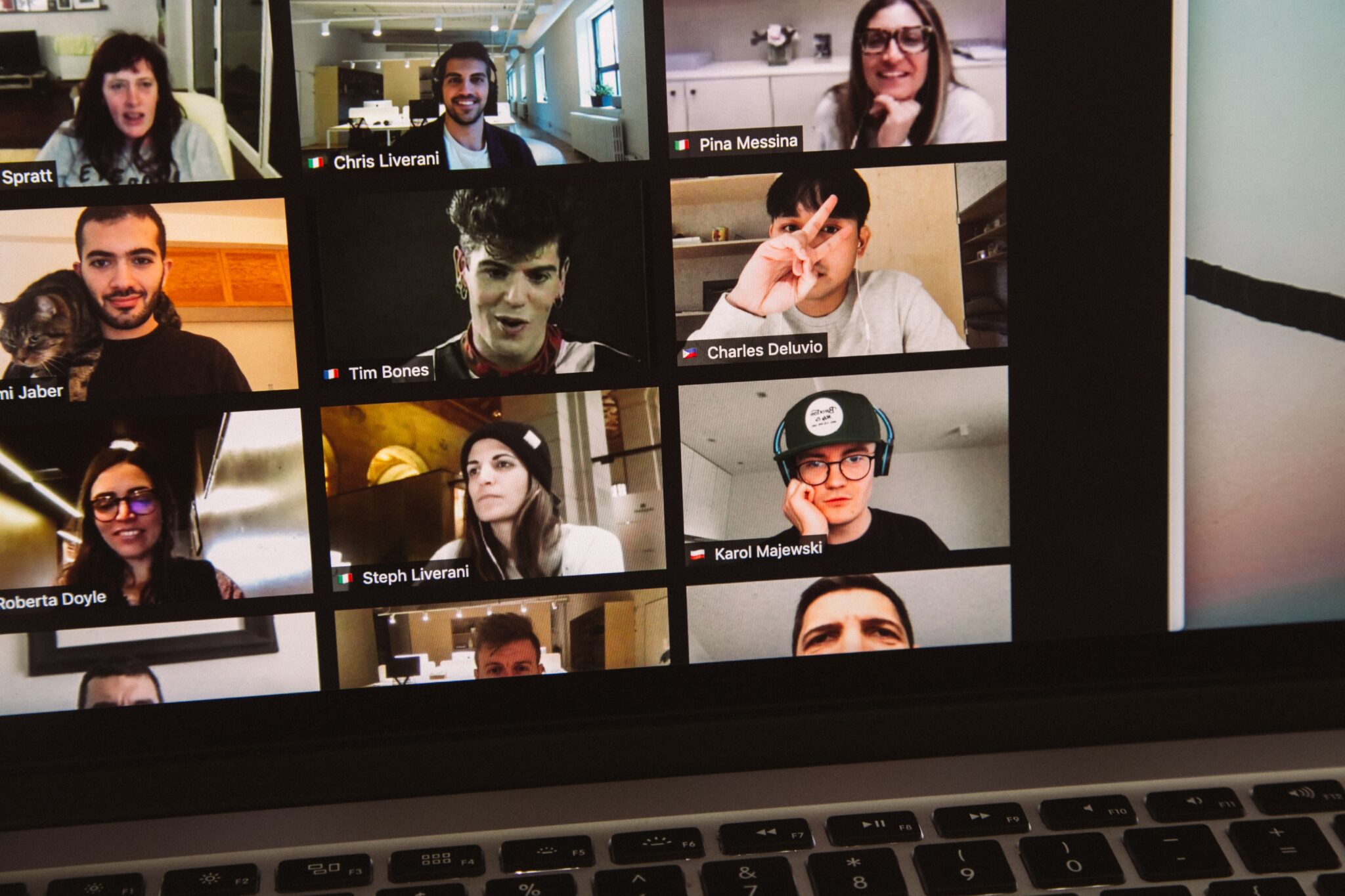 Make your surroundings look professional
Many people feel uncomfortable participating in business video conferences from their homes. It's not difficult to see why having a bunch of your colleagues and superiors intruding on the island of your privacy feels awkward to some.
Nevertheless, there's really no need for this. Everyone knows that you're not working from a luxurious penthouse office, but from your home. Just like everybody else does. So don't worry about whether it looks small, cheap, or unimpressive. 
What you should do, though, is keep it clean, tidy, and, if possible, quiet. Pick a place in your apartment that's well-lit, preferably with no lights right behind you. Having an upright desk can also help you. If you choose to stand while giving a Zoom presentation, it's likely to make you more alert and confident.
As for the noise, it's obvious you should try to minimize it. But when you can't really affect it, don't worry about it too much. You're not the only one with noisy kids, neighbors, or living on a noisy street, so others should understand. However, consider finding another working space for the sake of your own health and efficiency.
Don't forget to rehearse
Finally, in order to look as competent and confident as possible, it's important to go through your presentation a few times after you have the material fully prepared, no matter how familiar you are with the subject of the talk. 
This goes especially for those who are susceptible to stage fright, but it's also recommended to those who like to do things off the top of their heads sometimes. You don't have to have your talk planned out word-for-word, but in order to successfully improvise, you need a flawless command of the field you're talking about, as well as an excellent understanding of every single point you intend to make.
Furthermore, you can be almost sure that you'll make some errors in the first draft of your presentation. It can be very risky to go with it without rehearsing or double-checking anything. If you want to get every detail right, you'll have to carefully rehearse, rather than just run through the main points. And if you can do it on camera with a group of friends, that'd be even better.
Get some rest
Obviously, being well-rested is an important prerequisite for doing any kind of presentation, or any kind of work, for that matter. What's different when you're giving a Zoom presentation is that people are going to spend a certain amount of time looking at a close-up of your face. 
This means that having enough sleep is not just a matter of being capable of giving a quality talk, but also a matter of appearance. And you don't want to fail in either. Furthermore, you'll have to care about technical details you wouldn't care about in a real conference room, which means you'll need better focus, and this is hard to achieve with insufficient sleep.
If you're having issues with this, there are a lot of ways to fix them and get a good night's sleep. There can be various reasons for your troubles, including diet, temperature, stress, or simply a bad mattress. It's very important to devote some time to this problem, get to the bottom of it, and try to find a solution.
Final thoughts
Now you're set to go. 
Zoom-mania has been around for a few months now, and it may diminish a bit as soon as the world overcomes the epidemic. But this decline won't be dramatic, as businesses are starting to see the benefits of letting their employees telecommute. 
In other words, using video conferencing tools like Zoom to give presentations will become a standard for more and more businesses worldwide. It's never too early to learn some useful new tricks that will help you adapt to new circumstances.