Scalable T-shirt PSDs are our latest and biggest launch for our Merch audience so far, and we're super excited to share this with you.
For over 2 years Vexels been providing Merchers around the world with high-quality awesome T shirt designs for nearly all niches, interests and crazy ideas we could come up with.
To further empower our value in the T-shirt Design industry, last year we launched our powerful Online T-shirt Maker, a design tool made in-house that allows people selling t-shirts to create original custom T-shirt designs without needing extra software or superb design skills.
Today, we go above and beyond our past achievements and bring to you the Ultimate Tool for T-shirt business owners:
What are they?
Fully-editable and easy-to-use T-shirt design templates in PSD format with layers you can edit as you please, and with output settings ready for Merch by Amazon.
We dubbed them Scalable because they allow you to take one concept and replicate it for many different instances with just one file.
For example: you can create custom Pet T-shirt designs by swapping the PHOTO layer of one of our PSDs. Make as many t-shirts as pets there are in the world!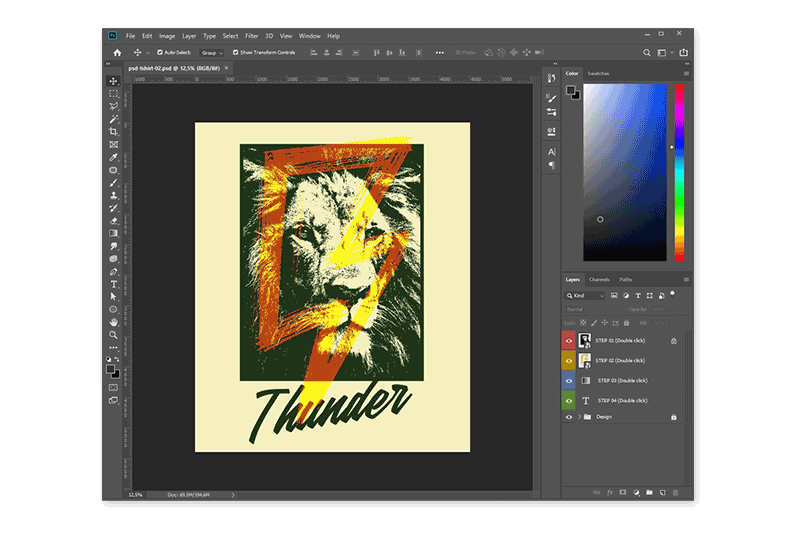 With just one of our T-shirt design PSDs you can create a whole army of t-shirts to sell on any POD or Shopify store you want.
Who's this product for?
Merchers and anyone who runs a T-shirt business can find huge value in our PSD T-shirt designs.
What's great about Scalable T-shirt PSDs
Easy to use

Lifetime creativity value

Download once, use forever

Save tons of time and money on design

Use them yourself or your collaborators

Amazing synergy with Vexels Graphic Stock

Professionally-made by apparel industry designers
Requirements
Adobe PhotoShop (current only option)
How to Use & FAQs
How do I use Scalable T-shirt PSDs?
Our T-shirt PSDs are really easy to use!
Once you open them up, you only have to double-click on the thumbnail of the Smart Object you want to edit: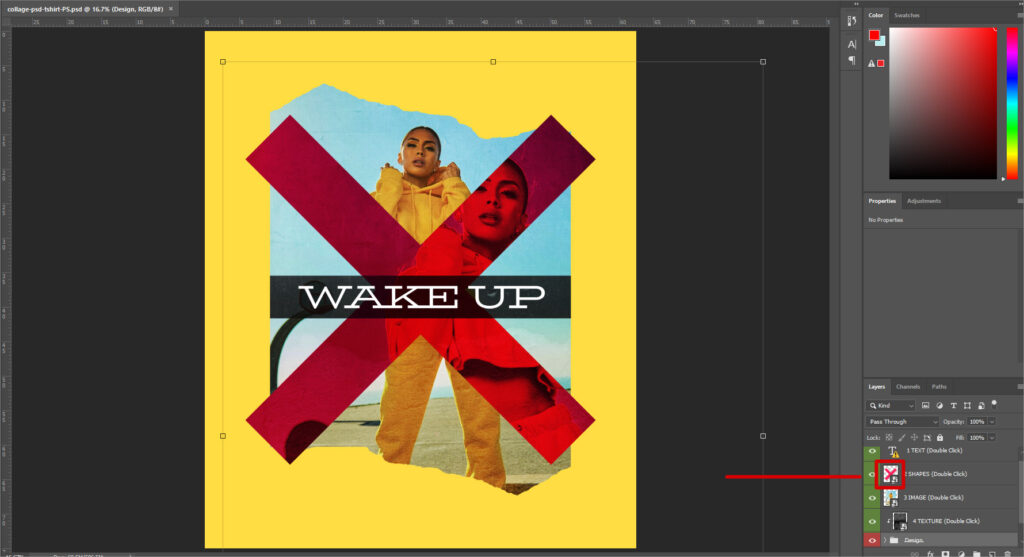 Once you're in the editable Smart Object, change the layers as you please. Turn them on or off, or change their color.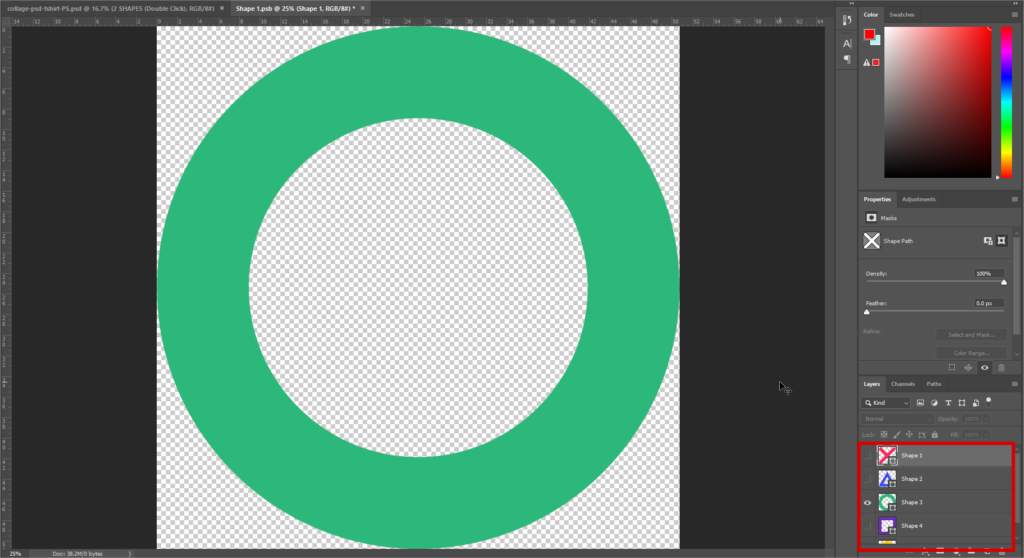 When you have your desired image or effect, Save the smart object and go back to the PSD tab.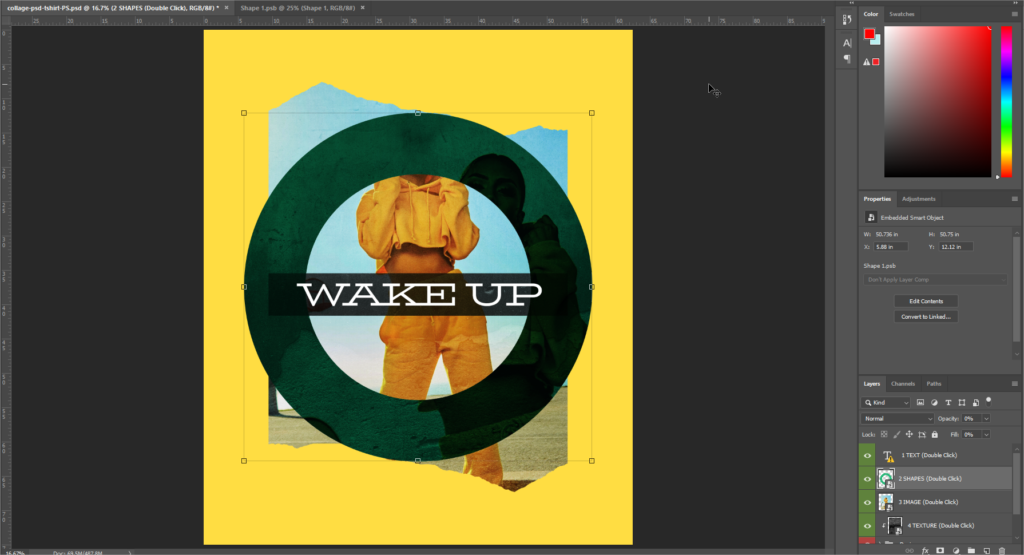 And if you want to save this for Print with transparent background, just go to the last layer that says Background and hide it.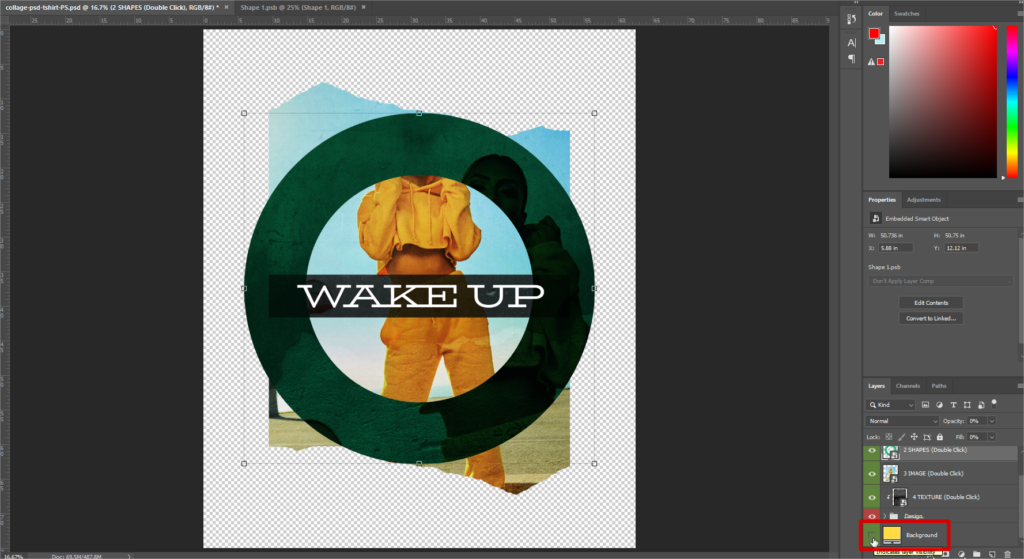 Finally, Save for Web. Make sure your Preset is in PNG.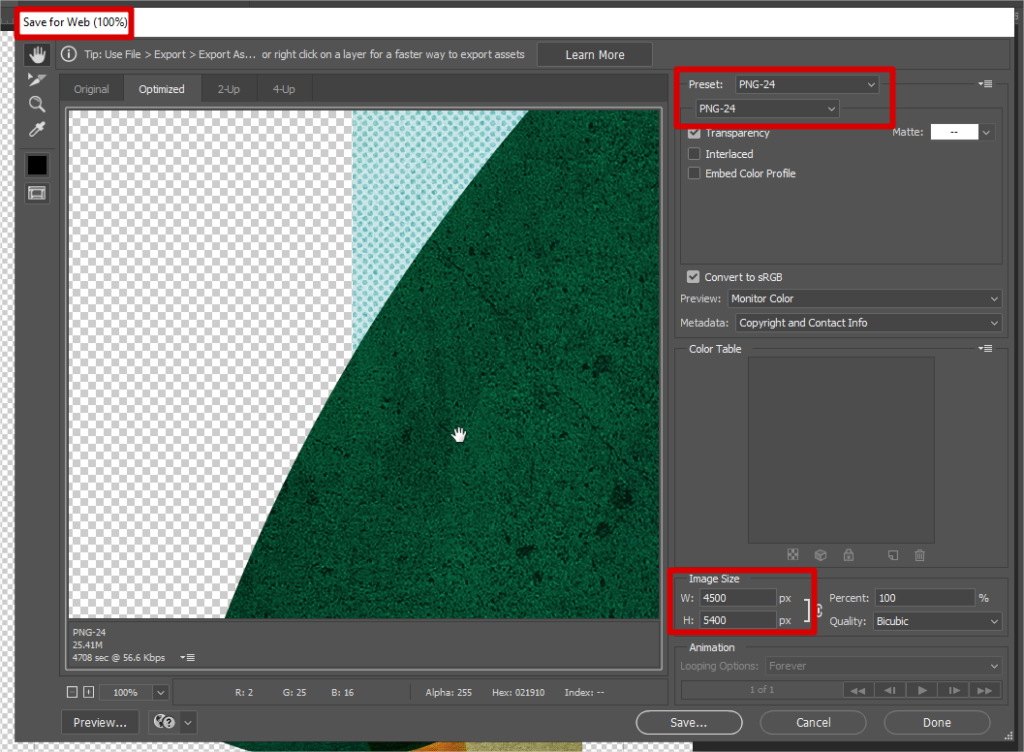 And you're done!
Other questions
When you open the T-shirt PSD a dialog box will pop up telling you which font you're missing.
Fix: Google it, download it and install it.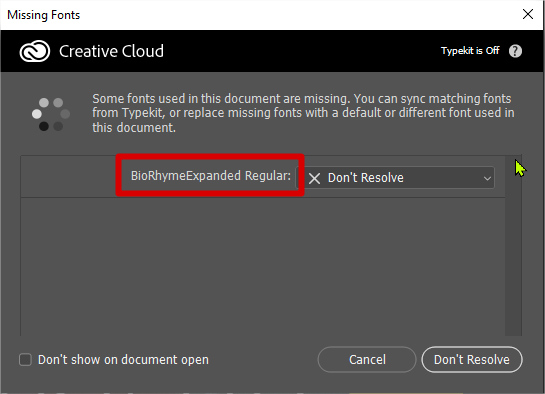 What's the best software to use?
Our T-shirt PSDs are meant to be used with Adobe Photoshop.
You can still try out our T-shirt Maker!
Our T-shirt PSDs are currently not compatible with Affinity Designer, but we know there are many users out there who use it. It's in our radar, but right now we don't have anything decided on it.
What happens if I cancel my subscription?
You can keep using the T-shirt PSDs you've already downloaded, but you won't be getting any new ones or access to any of the other graphics in our library.
What about copyright or copycats?
Our T-shirt PSDs are only a tool, it is not a design itself. The design that comes out of the file is entirely up to your responsibility. Likewise, your creativity will define how original your design is.
Can I use this for [X print-on-demand platform]?
Yes, you can use what you create with our T-shirt PSDs on any platform or store you want, including Spreadshirt, Redbubble, Merch by Amazon and Shopify.
Can I get in trouble using your PSDs?
Our T-shirt PSDs as they come won't get you in trouble, but make sure you don't create designs with official logos or trademark elements!