As your brand evolves, your goals will also change. What happens if your tone of voice, logo designs, or messages don't reflect your brand missions and values anymore? In this case, you need to refresh your brand image using design templates and make sure it remains relevant to your target customers. 
[Use Editable Business Templates to create your Brand Style Guide here!]
When rolling out the rebrand, you need to make sure that both your customers and your employees are fully on board. Here is how to get the most out of this process.
Create a Brand Style Guide
When building a rebranding strategy, you should make sure that your staff understands the idea behind it. They should know how exactly they should implement your new brand values. This is exactly where a brand style guide shines. This is a set of rules everyone needs to follow when creating and promoting on-brand content. It should include clear steps employees need to take when using your brand assets, like your logos, color palettes, typography, tone of voice.  
For starters, make your style guide easy to understand and navigate. Provide visuals, clear instructions, and real-life examples. Most importantly, your brand guidelines should be shared with your entire team and be easily accessible to them, irrespective of their location.
Choose your Key Branding Touchpoints
Once you relaunch your brand, your new brand assets and values should be available immediately across all online and offline promotion channels. Inconsistency leads to the lack of brand awareness, reputation, and loyalty and can even result in greater customer churn. Your goal should be to create consistent content and design to create a memorable and authoritative brand presence both offline and online.
Administration – email addresses, email signatures, business cards, financial reports, sales materials, presentations, trademarks

Redesigning a website

– logos, keywords, domain name, redirects, tags, metadata, blog

Marketing resources – brand style guides, content guidelines, social media guidelines, newsletter templates

Promotional materials – print-ready brochures, catalogs, direct mail

Social marketing – social handles, bios, hashtags, social content
Implement the Rebrand Internally
Any strong rebrand rollout starts internally, approximately 6 weeks before the public launch. Your employees need to be familiar with any changes made to your brand and the story behind it. They need to know the reasons behind the rebrand, as well as understand your new goals, messages, and values. This way, you will make sure that everyone is on board with your ideas, as well as that they understand their role in this process. Here are a few effective ways to implement rebranding within your company.
Encourage business leaders to talk about the changes made.
Senior business leaders should fully support the rebranding idea and lead by example. For example, they can share blog posts to inform the public about the changes made and promote the rebrand to your staff members to gain their trust and explain why this process is important for your organization. 
Rebranding is a complex process and your employees are aware of that. They will soon start wondering about the risks of rebranding and the security of their jobs. Don't sweep these problems under the carpet. Instead, you should be honest and transparent about the rebranding process. When announcing the rebrand, be creative. Walk your employees through the different stages of the rebrand and give them the opportunity to ask questions. Make sure their concerns are heard and addressed properly.
Explain the reasons behind the rebrand.
Your employees should understand what inspired you to roll out the rebrand. For example, if you researched the market, inform them about the results. Show your customers' feedback on social networks or address the actual problems your brand faced in the past. 
Announce the Rebrand Externally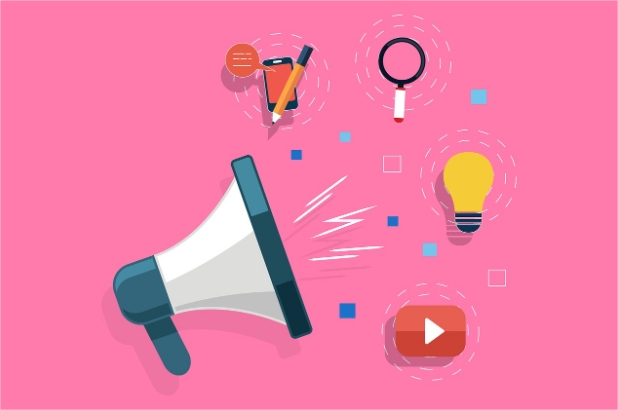 Now that you've built a solid rebranding strategy and informed your employees about this process, you're getting closer to phase two – announcing the rebrand publicly. 
Create teasers to boost excitement.
When rolling out the rebrand, your goal is to create lots of buzz around it. And, one of the most effective ways to do so is to create teasers and promote them via social networks and email. Teasers will give your customers a glimpse into your rebranding processes and, at the same time, they will keep them intrigued and engaged. You could even create short behind-the-scenes videos, where you would show how preparations are going.
Leverage the power of media.
One of the easiest ways to inform the public about your rebrand is to write press releases. Promote your press releases via email and social media marketing. The idea is to increase the reach of your stories and get noticed by journalists. You should also choose a team member, someone who is familiar with the rebrand, to represent your company and do interviews on your behalf.
Prove you value your brand ambassadors. 
These are many customers that are loyal to your brand and passionate about it. They're already sharing positive insights about your brand to their friends and families. As such, they can help you spread the word about the rebrand. Sure, to encourage them to share your posts about the rebrand, you should reward them. For example, you could provide them with greater discounts or host a massive giveaway on Facebook. 
Make the Rebrand User-Centric
Rebranding is a normal thing. Yet, most of your customers won't embrace these changes with open arms. Your goal is to keep them satisfied and minimize any potential customer experience issues. 
Make changes fast and consistent. 
When upgrading your brand, alter everything at once. This way, your customers will have access to your new brand image across multiple channels. Most importantly, hire in-house designers or outsource marketing to an outside agency to increase brand consistency. Ensure that your brand values are injected into all marketing materials, from your website and social network to printed brochures and catalogs. For you, this means reducing any confusion related to your brand.
Many customers that loved the previous brand will want to know why you're upgrading it. Be open and honest with them. Focus on explaining that the change occurs for a good reason and that their experiences won't be compromised after the rebrand. 
Explain what's they should do. 
Your customers want to know how rebranding will impact them. Above all, they want to know what their role is in this process. For example, should they update their login data, follow you on social, share your links?
Collecting customer feedback is the nerve center of your branding strategy. It tells you where these rebranding tactics resonate with your customers and which ones to focus on. For example, you could create online surveys. Send them via email, SMS, or even publish them on your website. Listen to your customers online. There are many social media monitoring tools like Mention or Hootsuite that notify you whenever your brand is mentioned on social.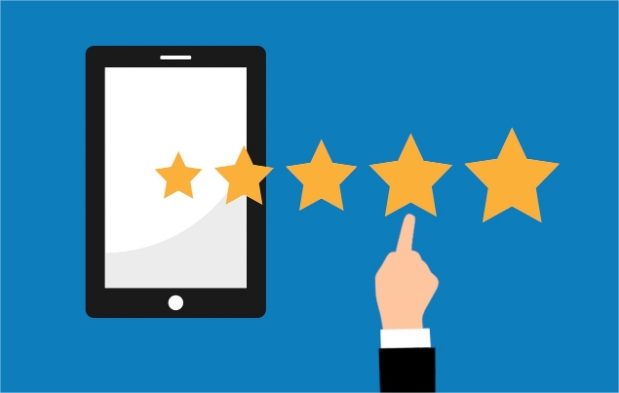 Rebranding cannot Happen Overnight
Rebranding is a complex process. You're refreshing your brand image but you also need to focus on preserving your brand integrity. This is why you will need to have a detailed strategy and create a brand style guide that will help your graphic design and content marketing teams during the rebranding process. Most importantly, always monitor your customers' reactions after the rebrand. The rebrand rollout is successful only when your customers understand and support it.
What are your thoughts on rebrand rollouts? We're listening!