Several E-commerce websites are running globally, and Amazon is technological one out of them. Merch is the new feature by Amazon, which allows you to sell and buy T-shirts, where Amazon takes care of the production process. The seller gives the ideas, and Amazon does the printing, screening, and shipping of the product.
It's simple. Upload a design, set prices, and add a description. Leave the rest on amazon's team. Where your efforts count is the description, from where you can boost your amazon's product visibility to gain buyers.
HACKS TO BOOST T-SHIRT SALES ON MERCH
There are several hacks to rank higher and tricks to boost your sale on Amazon. Let's discuss them here:
1) Image size
A successful design should cover the given image size. Capture and upload your image according to the size that is 300 dpi PNG though the image size should be 15 x 18 inches.
2) Buy box:
Buy box is one of the main features to boost up your products sales. If you are one of the four out of 20 sellers who are on the top, it means you are doing great, but if you are from the rest 16, you're not going to do very well.
Let's look into the hacks to become a sales expert.
Low Prices: Higher the price of the product the fewer the customers will be attracted. Besides the product cost, set your shipping rates either free or a low charged. Free shipping is a significant trick to attract buyers.
On-Time Delivery: The consumer loves the service that delivers the parcel within the proposed time. Professional vendors inform the customer and stay in touch if the shipment got delayed. In this way, you can build a relationship of trust. But make sure that the first priority is to deliver the order before the given time.
Star Ratings: The star rating of your services attracts the attention of the potential buyer. It matters the most and is a shortcut of reading long review comments. Don't let any of your clients go unrated, because higher ratings have increased chances to hit the winner on the buyer box.
3) Payment options
If you provide your client with several payment alternatives, it will help in boosting your products sale, because if the customer is out of one option, he/she can jump to the other one.
4) Honesty is the best policy
Being honest with the material and the product is one of the most important factors for long term customers. Be honest with what you are selling. If it is good stuff, numerous consumers will be attracted towards it and will refer to others as well.
5) Embedded words
Eyes are drawn towards big images. Embedding a large design will easily catch attention because a short written phrase will not be shown on the front screen. In fact, the viewer has to zoom in such image which will affect negatively; hence, you may lose a client.
6) Dare to be different
Different is where you need to be. Every level demands a modified version of you, and unique content can easily attract customers. In a world of creativity, if you won't look into more productive ideas, you'll fall out in the crowd of creative sellers.
7) Power coupon
Amazing deals and discount coupons will boost the sale of a T-shirt that is maybe not selling for a lot of time. Offer your clients amazing deals on occasion when you have higher chances to gain income. Provide a discount code by marketing it on the social media platform.
8) Fast and trendy ideas
If a war is prevailing around the globe and you are late to create a stylish shirt on the slogans, you'll lose your importance. In the world of fashion trends, people demand up to the date stuff. Keep your services and ideas faster.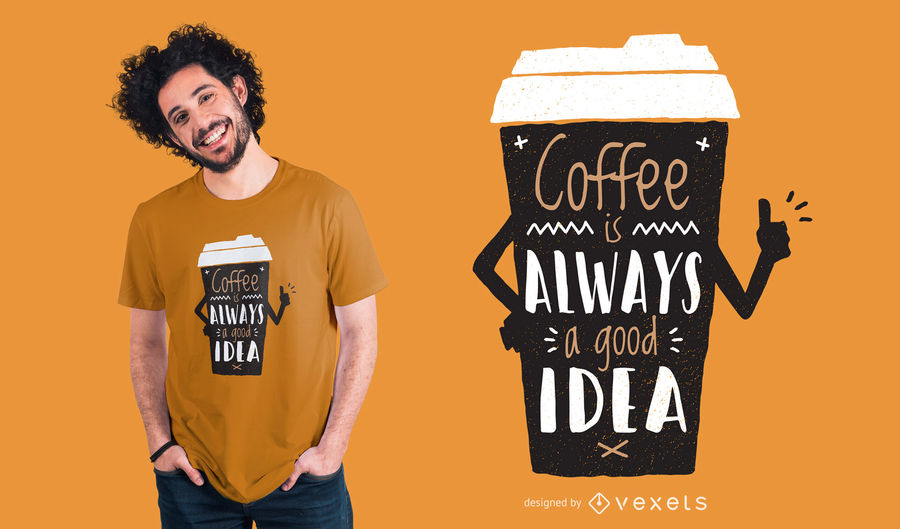 9) Marketing
Marketing of the product is another factor to keep in mind by creating pages on other different websites and then giving promotional coupons and codes by the use of bloggers and influencers. There are amazing graphic design tools that help you create marketing pieces, many of them coming at zero cost. Don't slack off!
10) Asking for feedback
Good feedback will be a cherry on top to boost a product's sale. Feedbacks play an essential role for future clients to prove that the site is authentic and qualified. Ask for ratings and positive comments.
11) Dealing with negative feedback
It's not only important to gain feedbacks but to deal with the negative comments and customers too. Keep in touch with such clients, console them, give them some promotions for future use or deduct their shipping cost not to lose a client and make sure to turn them to a happy one next time.
12) Memorable logo
In order to make the people remember the name of your brand to buy next time, make sure to add a catchy phrase or a logo to your shirt. An appealing description is also useful to get back your happy customers.
Tools
There are some of the valuable tools that will help you to modify and learn more tricks to make your sale fly like a storm.
Merchinator

: Quickly alters the appearance of the existing design to create a new product.

Merchinformer Keyword Tool

: Uses the search box to enter keyword and phrase to search on Amazon Merch.

Merchinformer Listing Tool: Helps you to learn the listing in the Merch by Amazon.
It's not only necessary to create a T-shirt and upload with a cute little description and you are done. NO! You need to look deeper in the hacks and tricks to boost it's sale and as well market on different platforms with promotional offers. To create a product is not the only option. You need to work harder on your T-shirts to generate a good profit.
CATCHY T-SHIRT TRICKS
Here are some pro tips for creating better T-shirt designs to make your mark in the sea of competitors
Tools
The tools that will help you turn your simple T-Shirt into a stylish one are:
T-Shirt Maker: Vexel's T-Shirt Maker gives you creative liberty to create your own unique design, so you can stand out from the crowd. You can use their ready made graphics, and add some trendy text with their various text effects. Try it Out!

Canva

: This tool provides t-shirt designs for free. Go to the website and check out the simple process to avail this facility.

Over

: It is beneficial to create text and image-based design on the go.

Designer daily

:  

You can create attractive graphics and brings unique ideas for logos & images through this tool.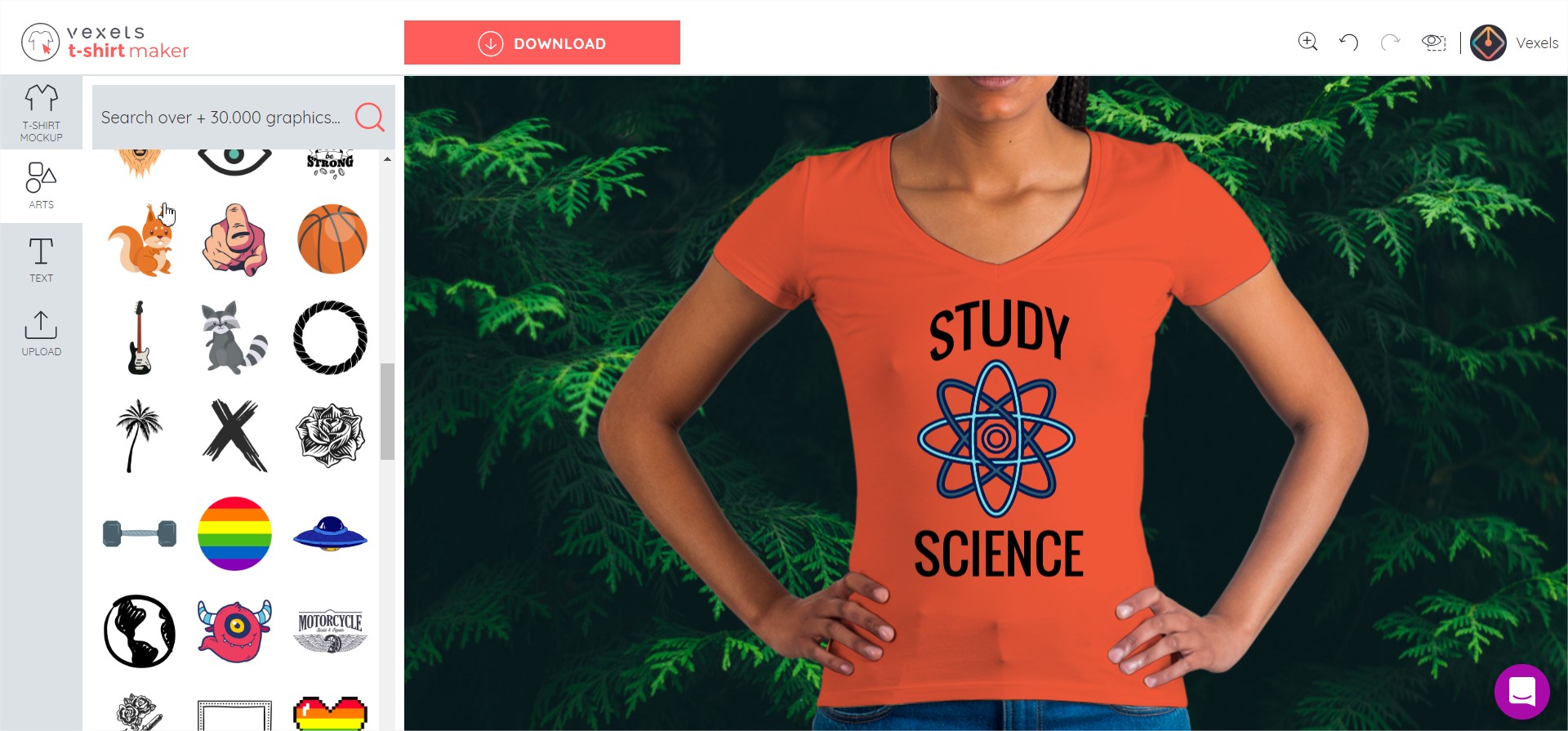 Wrapping up
Not only the hacks to boost a sale are necessary, but a cute, comfortable and a chic T-shirt will bring more revenue. A T-shirt is a go-to outfit for every occasion. Make it a classy one by using the above tricks.
Author Bio: Stella Lincoln is a single mom of two cute daughters. She is working as a front-end developer at AcademistHelp. She owns a blog Educator House where she writes about education, marketing, entrepreneurship, and Technology. Stella loves cooking and creating alluring food presentation. She is fond of book reading and follows several famous authors.