Shopify is the leading eCommerce platform chosen by many merchants and content creators.
Thankfully, setting up a Shopify store is easier than ever.
Over the years, the platform has evolved into a practical and intuitive experience that we want to share with you in this article.
Before jumping into it, it's worth mentioning that setting up a store is a process that involves other tasks like working on your brand and having merch designs ready to go.
Shopify offers a 14-day free trial when you open up your store, afterwards plan payments go from basic to advanced per month. This eCommerce is the most complete and easy-to-use platform that you might want to take a look at as a good investment in the long run.
With that being said, here's the process of creating a Shopify store and integrating it with Printful.
How to create a Shopify store and integrate it with Printful
Go to Shopify.com

Sign up

Complete the step-by-step walkthrough according to your needs

Customize your store with your branding – You can customize the default theme, look for other free options, or purchase premium themes

After that, go to Apps, search for

Printful

, and connect it with Shopify

That's all there is to it as far as integrating Printful with your Shopify account.
From Shopify, you can now go to the Printful app and add your first product.
How to create a new product on Printful
Starting from your Shopify dashboard:
1. Go to Apps > Printful
2. Click Add new product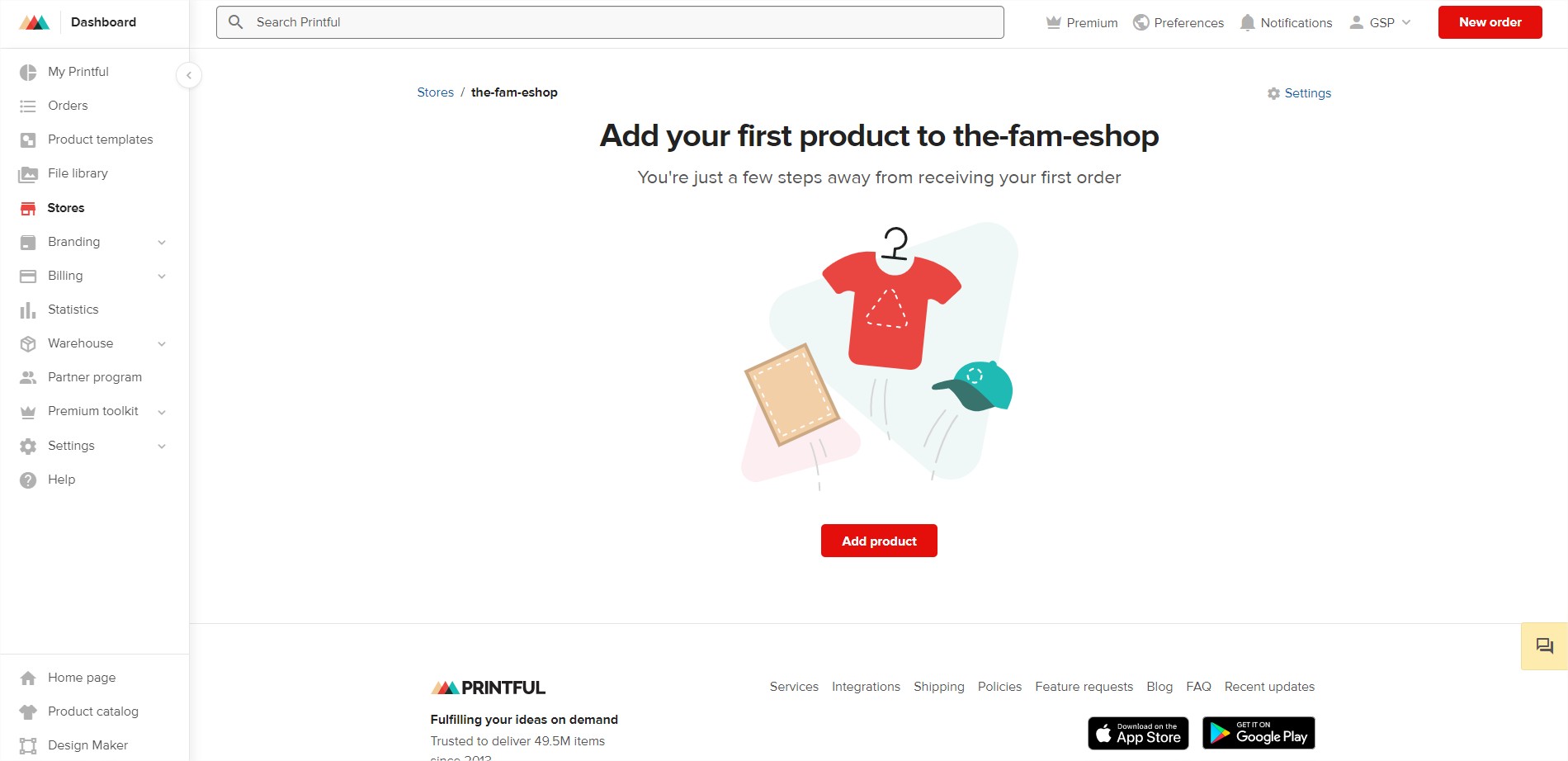 3. Select the item you'd like to sell – Start with something simple, like a t-shirt or a mug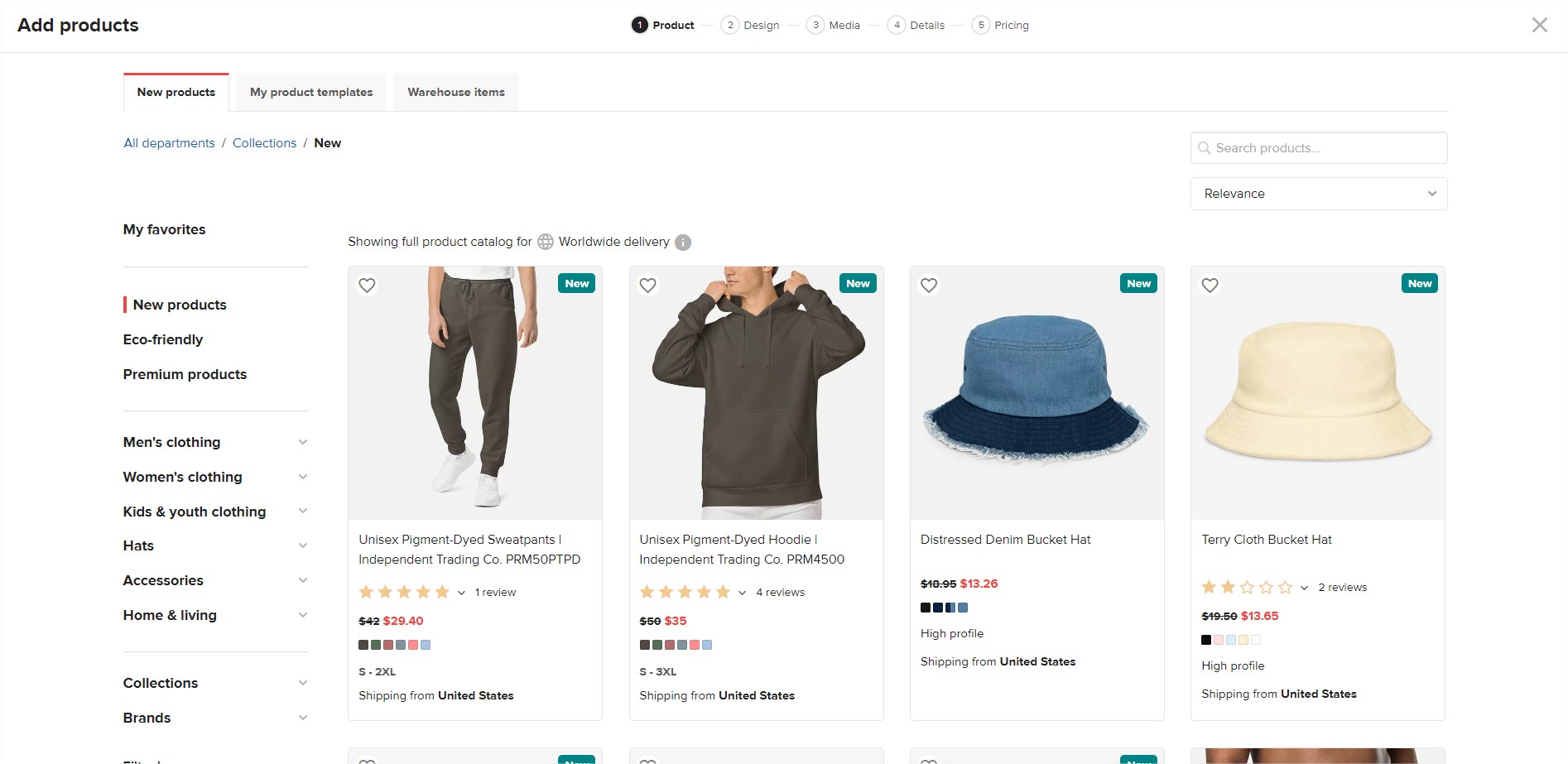 4. Choose technique: DTG printing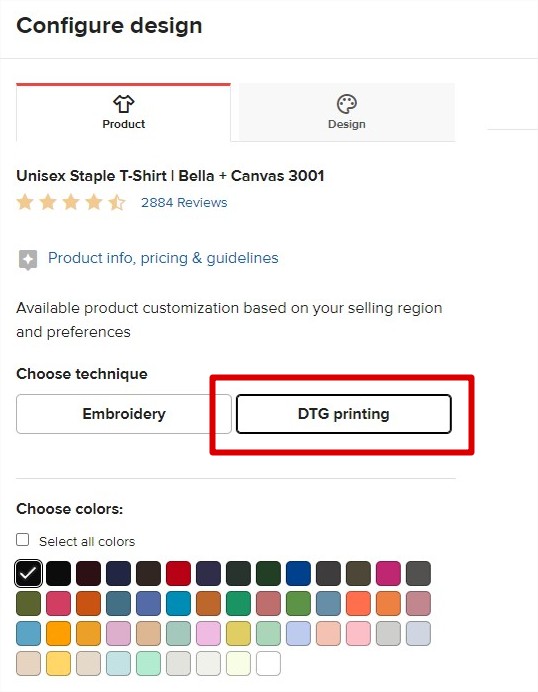 5. Choose your desired product colors
6. Choose your product sizes
7. Select the artwork's placement
8. Upload your design by clicking the "Drop your design here" button or dragging and dropping your artwork from a desktop folder – Adjust as you need.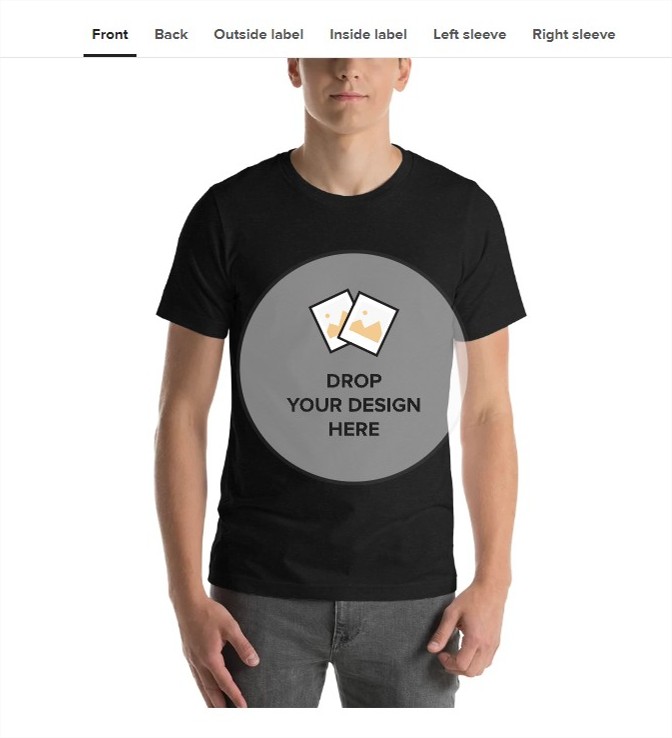 9. Click on Proceed to Media
10. Choose your mockup style
11. Complete your product's details
12. Set your product pricing
Complete Printful business details
Be sure to fully set up your Printful payment details and complete the rest of your profile.
Printful allows you to customize your products down to the details like the packing slip design, custom packaging, and more! Stay tuned for our upcoming blog post about it.
This time we choose Printful as an option for your Shopify store since it's a great print-on-demand service for users at any level of expertise, and features a large variety of high-quality products to pick from.
Customize your Shopify store
Just as a brick-and-mortar business needs a storefront, an online store needs a great-looking interface that's easy for users to navigate and make transactions.
Customizing your Shopify store is as important as creating it in the first place.
Shopify offers a brief selection of free templates which are great in their own right, but there are also premium options offered by Shopify and other marketplaces that you might want to check out and invest in. (Start with the free ones!)
How to make your own merch artwork for Shopify and Printful
Go to

vexels.com/t-shirt-maker

Go to Templates and pick the one you like

Select the design and click 'Ungroup'

Select every design element and edit it as you want using features like the color palette editor and all the Text tools.

Download your artwork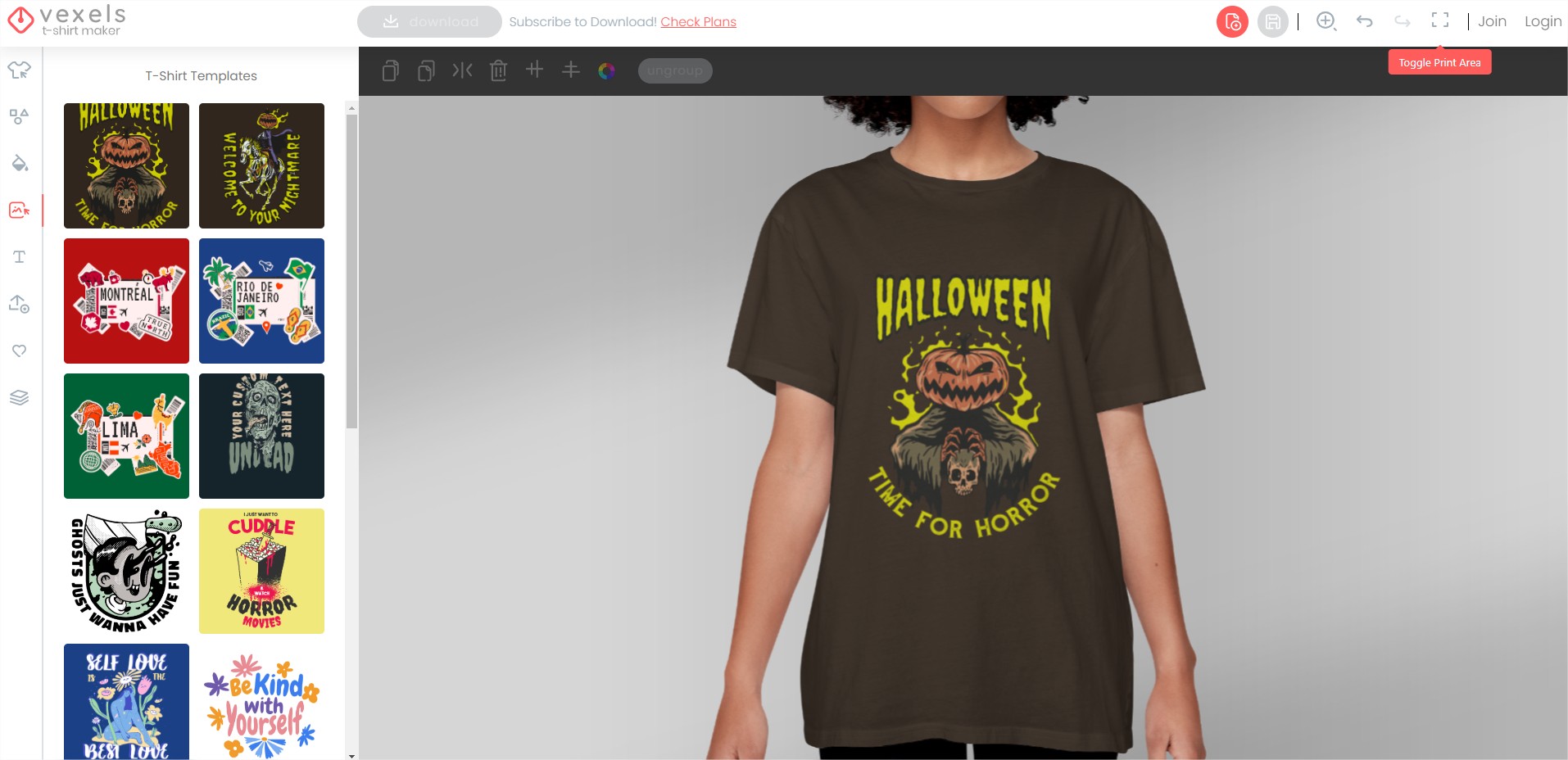 See for yourself HOW EASY it is for anyone to make a professional-looking design with our online t-shirt maker.
Be sure to make use of the Text tools, including strokes, masks, drop shadows, and other popular effects.