Knowing which buttons or features to play around with when designing is not all there is when it comes to designing. Many amateur designers make the mistake of focusing solely on the functionality of their tools of the trade and forget the key issues that can easily determine the success or failure of a design product such as a poster. In this short write up, were going to explore how exactly to go about designing a great poster that can win hearts and attract the attention of the target audience as intended by the creator or owner. Understanding the makings of a great poster can make a really big difference between a mediocre one that merely goes unnoticed and an eye-catching one that grabs the attention of everyone who comes in its proximity whether on digital platforms or actual physical interaction.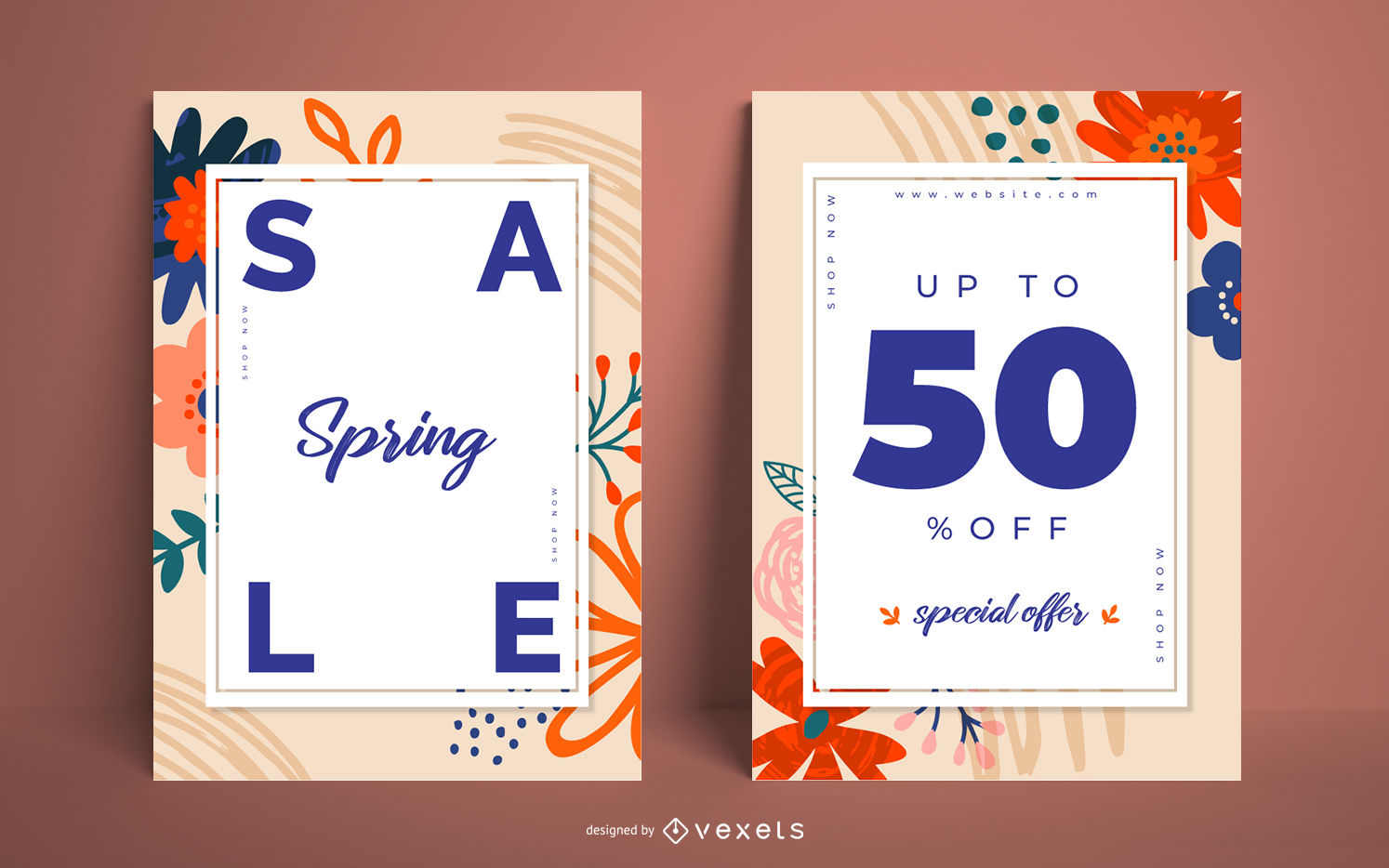 Pro Tip: Use online tools to create your custom poster design, like this Online Poster Maker. Check it out! 
Posters are one of the easiest methods to communicate ideas or information and the widespread use of internet marketing techniques makes digital poster designs very essential for the success of any business or the successful spread of information and ideas on a global scale. The poster template design utilized, therefore, needs to be on point otherwise the whole effort will flop and bear no results. As seasoned poster vector gurus, Vexels is committed to ensuring the success of any promotional campaign that employs posters by providing fully editable and customization templates.
❓ How do you design a poster? To start designing your poster, the main questions you should ask yourself when creating a poster are: What are you trying to communicate? and What kind of design are you going for? This'll help you decide what kind of look you're going to be going for, what information should be displayed on your poster and more!
Let's look at the design process and what you need to brainstorm before settling on any particular design to ensure the success of your efforts.
📣 What are you trying to communicate?
Before rushing into the design process, it's always critical to think it all through. Consider what exactly is it that you're trying to communicate? This will automatically set the tone and mood of your poster, whether you want it to be all formal and serious or casual and carefree. The kind of information intended to be communicated through the poster can be categorized for a better understanding into sectors such as business communication, event announcements, and sales campaigns and so on.
The message being communicated on the poster must surely match the design. Studies have shown that people rarely take 'funky' posters or ads seriously when the message is business-oriented. This means that an investment firm should desist from using such posters and opt for a more solid look with a more sombre vibe while a festival poster can make use of such funkiness to attract its audience.
⚡ What kind of design are you going for?
Having considered the kind of message that you're trying to put across and the appropriately associated poster, the next step is to decide on the design of the poster that you want. This is particularly with respect to the color tone selected.  The color tone sets a mood for the audience and this mood has to match the purpose being served by the poster. Colorful posters, for instance, work best for leisure themes or businesses such as fast food joints, carnival notices and so on while the more serious and solid colors are best for the sombre establishments.
The design for your poster should, therefore, be pretty easy to decide on. You can choose among an Abstract Poster design, which is more on the conservative side, a colorful design which is on the other end or opts to go for a simple design which moderates between the two and therefore takes a more neutral approach to the poster design.
✏️ Should I use a poster template?
Instead of trying to put all these elements together to get your poster perfect and ready to roll out, opt to use a poster template vector instead. Poster templates are easy to edit, ready to use and are easy to print for your business or event. Each poster design vector is specially adapted to accommodate detail editing and personalisation efforts to ensure that there may never be any two similar products in existence. Considering how human are diverse, the chances of duplication are automatically and effectively nullified hence assuring you of total copyright freedom on your design.
The benefits of using a poster vector are easily appreciable given how quickly the task can be completed. Designing from scratch is, needless to say, time-consuming and you can easily miss your targets while fiddling away with all the nitty-gritties that go into creating a great poster, and this is all assuming that you have the advanced design skills to pull it off. With a wide range of poster vector templates, you can easily put the issue to rest while at the same time enjoying a perfect product that is up to the task and can be fully customized to your liking.
Print It!
Once you've made all the tweaks to the poster design vector to suit your preferences, all that's left is for you to hit the print button. Be sure to hold on to an editable copy in case you decide to make some changes or additions later on. The beauty of vector posters is that they are easily scalable in all sizes. This means that you can get any size that you want. Whether you opt for a miniature poster or a full-blown billboard-size poster, the vector poster will retain its high quality and present all features of the postures perfectly without any quality issues. This is obviously convenient where the poster is needed in different sales and sizes since it eliminates the need to re-do the design.
In conclusion, the trick to making a killer poster lies in the template design. These templates come with a color pallet expertly designed and modified by professional graphic gurus to attract attention. The poster vector however still doesn't limit your imagination in any way and therefore allows you to create your own unique graphic or recreate something that got your attention elsewhere. With such flexibility and limitless design possibilities, poster templates can easily unlock a whole new exciting visual marvel for you and your organisation!