Well-though marketing strategy is one of the most effective ways to grow a business. It is important to create a brand with its values that are shared by customers and attract a wider audience. Luckily, digital marketing is pretty available now and can significantly increase the business' success and popularity. Building a powerful online presence is a necessity in our times, especially for a local business. Here are key points of building a strong marketing strategy in 2020. 
Designing a brand? Use our Editable Business Templates for Illustrator!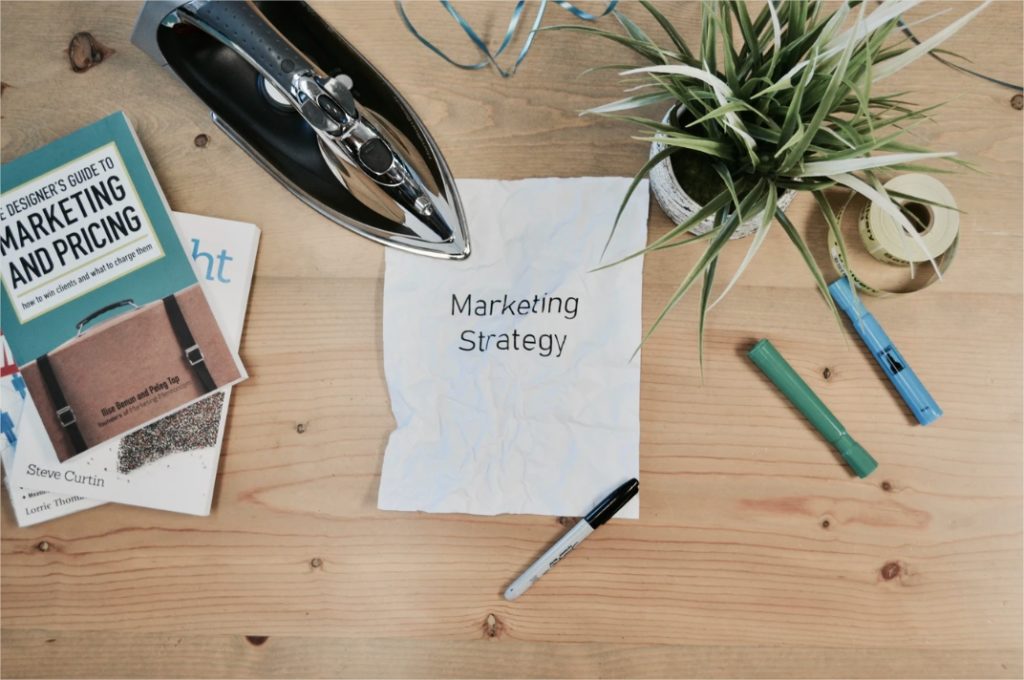 Work on the Brand
Branding hugely influences buyers' behavior and loyalty to the business. A business needs to start with creating a brand and stating its values, which should be close to the audience. When a customer knows more about the company it builds trust and long-term relationships between them. What branding should include? 
The brand itself, name, goal, and value to a customer. Whether you are providing services or offering specific products, it is essential to show how it helps a customer and solves his everyday troubles. 

Logo Design – the visual appearance of the company. It should be created according to the idea and goal. 
Specific colors that are used for advertising, website, blog, social media, etc. It is better to create an image that associates with the company by the use of the same color scheme. 

Tagline or slogan – one sentence or phrase that sums up the idea behind the business. It can be very simple yet appealing to clients. 
Use our Design Templates and create digital assets for your brand in a flash! 
One of the main components is to showcase products and services and create an emotional value. How is it innovative and comfortable? What issue of customers does it solve? What the brand is all about? Having a clear image is the first step to building a successful marketing strategy. 
Define Buyer's Persona 
The second step is to figure out who is your ideal customer. It can be done via understanding product – ho would benefit from using it. Creating a buyer's persona means drafting approximate age, demographics or geographical location of a potential customer. 
It helps to understand how to market to them and reach the audience. For example, the majority of the young audience uses Instagram, more mature users prefer Facebook. Such details help to plan paid advertising on social media as well as what platforms are the most efficient for your business. 
If your business already has a website, it is a great opportunity to collect data on the people visiting it and shopping online. There are several free digital marketing analysis tools, one of the best ones is Google Analytics. It provides extensive and comprehensive reports on traffic, organic searches, visitors,  demographics and location. 
Online Presence and Content Creation 
It is a must to have an online presence. It can be a website, blog or YouTube channel. Simple appearance on Google My Business will increase the number of customers, as people tend to search for something online before buying or coming. 
One of the most effective strategies is creating relevant and useful content. It works as a long-time strategy and helps to gain subscribers and loyal audience.  Successful marketers use almost 40% of their budget on content marketing.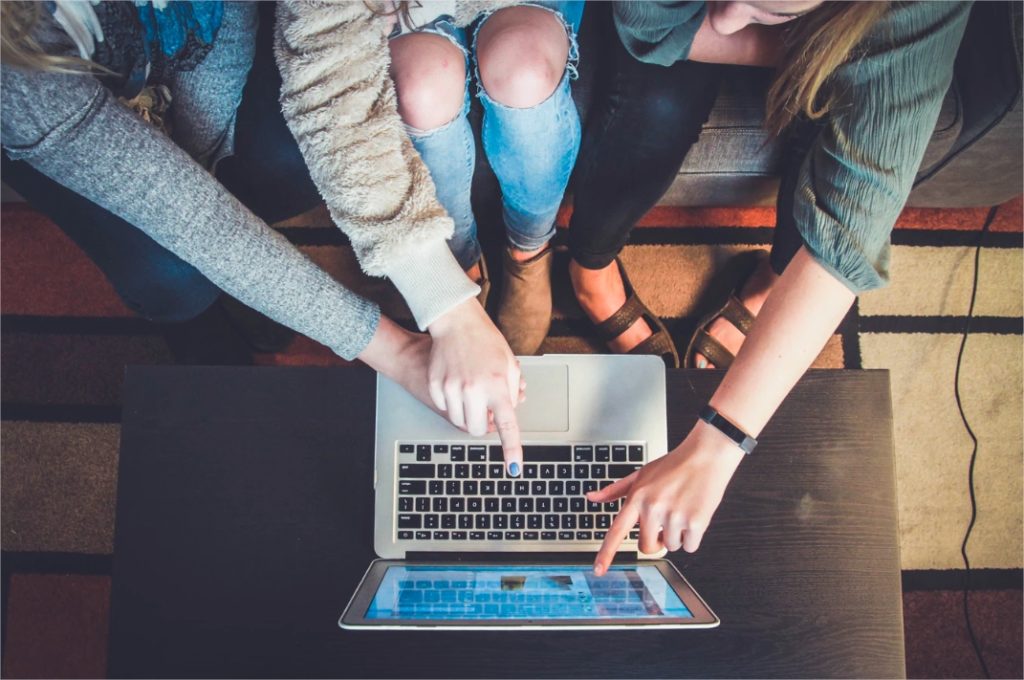 The content should useful, professional and constant. It can be done via a blog feature of a website, with high-quality pictures or videos. It shows the level of expertise and answers public demand. 
It also helps to promote products or services and showcase them so that more people can buy it. If a business provides an online shopping opportunity it is a great plus. In such a case it is important to have a clear description of a product with all characteristics, measurements, and good photographs. 
When working on online presence, consider these factors: 
Search engine optimization (SEO) of the website, so it can be easily found by the customers; 

Answer to the public demand via keywords. Research the online activity of the target audience, what are they looking for, what information is lacking. It can be done via such free tools as AnswerThePublic. 

Secure ways of online shopping. If the website features the opportunity to buy a product, it should be safe for customers. Use the security badges, https protocol, and encrypted payment data. 

Create content constantly. Whether you are running a local bakery, a software company or travel writing service, the content flow should be constant. Automate posting via programs that schedule blog posts or set reminders to update the website. 

Work on the mobile interface of the website. It is a must for 2020 with the release of the mobile-first index by Google. It means that the page is ranked according to its performance of the smaller screen. And the majority of internet searches are conducted via smartphones, so the website should be useful and convenient for users. 
Social Media Advertising 
 Social media are very efficient for attracting a new audience and being visible to customers. It is one of the most profitable and easy ways to reach targeted customers. First of all, creating and promoting paid posts is pretty simple. Of course, one should know about targeting, yet, there is a lot of opportunities to try out various strategies. 
The two most popular platforms are Facebook and Instagram. The last one has 1 billion active users per month and the number is growing. 68% of American adults use Facebook constantly, so the audience is huge. The most amazing part – both platforms can be advertised simultaneously.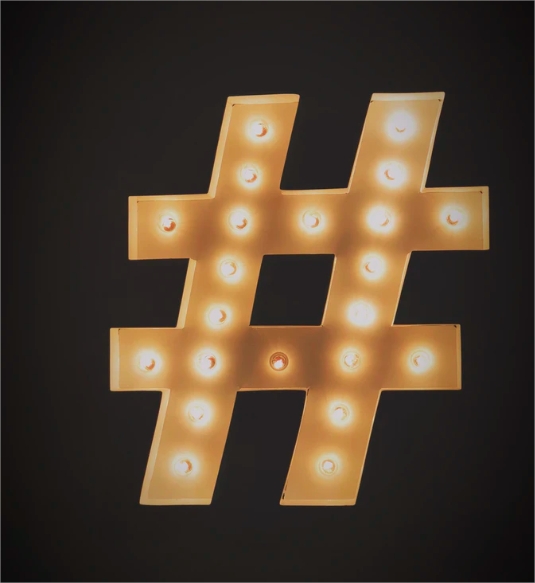 Social media advertising has several benefits: 
They are easy to set. It is enough to have an image or short video, caption, and hashtags to create a post. An Instagram profile can be set as a business profile in minutes, which allows paying for sponsored posts. They can be posted on Facebook at the same time. 

You can target the ideal buyer with all data on demographics, location and online behavior of users of the platform. 

It is quite affordable. You can choose how much you want to spend on a post, depending on the perfect result. It means that if you are not sure that you've targeted the audience you are looking for, you can run a small test with a little amount of money, like $15 for a sponsored post on Facebook. 
Another feature a small business can benefit from is social media shareability. Add share option to a website or a blog, so people can spread useful content. Customers tend to believe the recommendations of their friends and relatives, so it is a good way to gain a reputation. 
Email Marketing and Loyalty Programs
The returning customers are more luckily to make another purchase than new ones. The great strategy is to build long-lasting relationships with clients. The first step is to create a database of clients, which can be done in several ways:
CRM lead creation for digital presence; 

Loyalty programs via customer cards and collection of email addresses; 

Subscriptions via social media; 

The login function on a website, etc. 
When the database is ready, one can run an email marketing campaign. It is simple and convenient for clients; it can be used to promote: 
Upcoming events and releases; 

Giveaways; 

Sales and special offers for holidays, etc. 
The main benefits of email strategy are that it is quite simple to set and it can be done automatically. There is only one rule – not to spam people too much. 
In Summary 
Every strategy starts with a brand statement and presence to attract clients and satisfy their needs. It is essential to create a strong digital presence and know your customers. Digital marketing can significantly increase the audience and help to grow a small business. The key factors are to showcase products or services, create relevant content and build strong relations with loyal clients. 
Author's bio: Vitalii Anufriiev is a co-founder and CMO at WritingMetier.com. He is interested in marketing and business strategies, especially the use of modern technology and digital means for brand development.