Steve Jobs once famously said that a brand is the single most important investment an entrepreneur can make in their business. 
As in many other instances, he was totally right. Branding is everything for a business.
Branding is that logo that makes people recognize the business from the competition. Also, It's those colorful t-shirts and designs that make your employees look even more handsome. It's that vision that gives your motivation and direction. Also, it's that perception your customers have about your company and the quality of services it provides.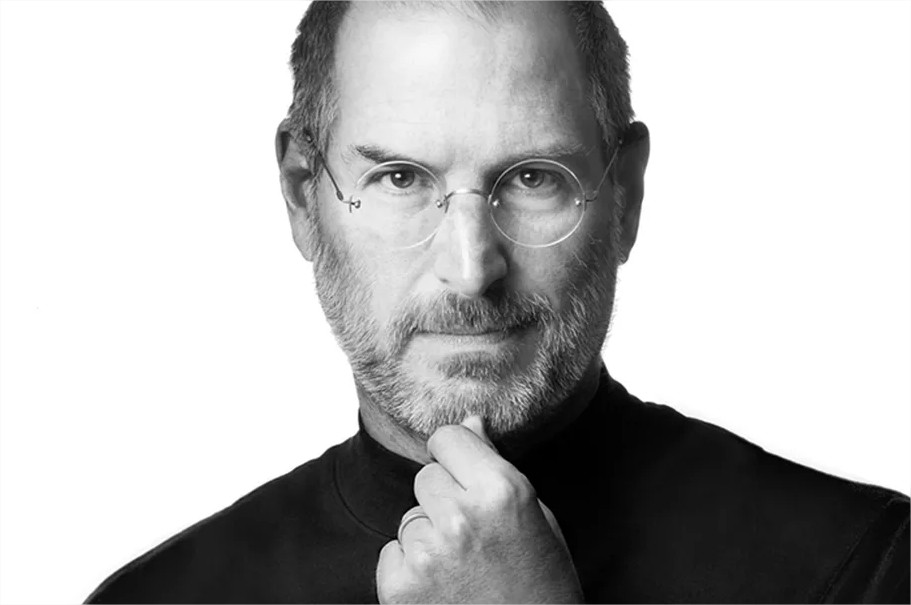 Steve Jobs – Branding is Everything
If branding is unhealthy, e.g. it conveys a different brand's image from the one you'd like to have, then your company may be in a world of trouble. In addition to being unrecognizable and "faceless," your brand loses the opportunity to capitalize on such competitive advantages as unique value and mission. 
And these advantages can make or break your business. 
In this article, let's talk about the science behind brand identity so you know how much work goes into producing something called a brand. 
What Do I Need to Build a Brand that Lasts?
The visual part of branding is critical for businesses because it creates recognition and the image you want your audience to have of your company. It includes everything that represents your business visually – packaging design, photos, logos, fonts, business cards, colors, and the overall design style – and must reflect your values, mission, and image. 
Many people who want to start new brands make a mistake by limiting their branding to visuals. While all these things are undoubtedly critical to creating a brand that can last, there are many more things to consider. 
In addition to visual appearance, a brand must have specific guidelines for outward expression and communication. The complete picture of a brand identity kit thus includes:
Brand philosophy & People (the mission, vision, values, intentions, and reliability)

Brand look (the visuals)
Let's talk about these in more detail to make sure that you take care of both brand design and philosophy. 
[Download & Edit Business Brand Templates for your Company!]
Brand Philosophy & People
Ultimately, a brand identity is an approach to communicating with the world, creating an experience that encourages more people to connect with the brand, and differentiating yourself from the ever-growing competition. 
Think about it like this.
Any company out there can sell your product or service. Really. However, what differentiates you from the rest is the philosophy that drives you on this journey. The philosophy is the summary of your organizational culture, way of thinking, and approaches into a group of specific core values that inform your decisions and actions. 
Not only this is a powerful tool to manage your business, but also to promote it as a brand. Let's consider an example here. Nike's mission statement, which is essentially their philosophy, reads the following.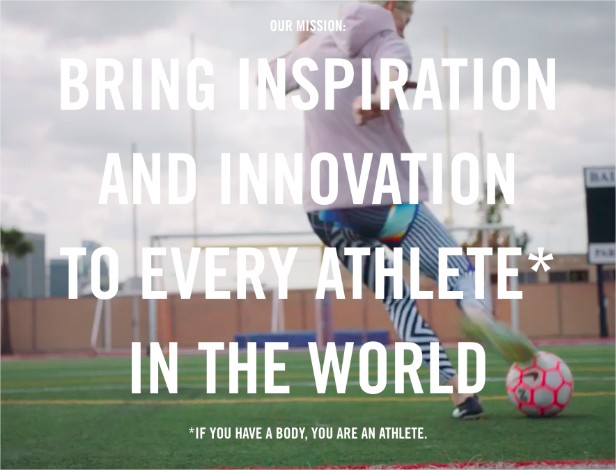 Source: Nike
There are two primary reasons why this philosophy is a great example. First and foremost, it concisely summarizes what the main purpose of the company is and give a hit about what they do. Second, it has a great deal of emotional work embedded in the mission statement, which is an essential requirement to make it easier for people to connect with the brand. 
Besides, they really practice what they preach, which adds credibility to their words. 
Mission statements like these are based on branding guidelines. Basically, they are the instructions explaining the requirements for a brand's promotion and communication. 
"Every brand, regardless of their marketing budget and product range, must have a robust set of guidelines governing its essence, vision, and philosophy," says Alana Jones, a brand marketing manager from Studicus. "In the case of small companies, these guidelines take up to several pages, but with large companies, they can be hundreds of pages with detailed instructions." 
The guidelines will ensure that your brand delivers uniform, consistent experience to the target audience, therefore building trust, value, and familiarity. 
A brand must live up to its philosophy in all projects. For example, Art of Sport (AOS), a body care company that sells products for athletes, has an interesting approach to product naming which is based on their philosophy. 
According to the website of the brand, its main purpose – and the mission – is to help athletes reach peak performance and compete at the highest level by providing quality products to make them feel energized and strong. 
For example, the deodorants sold by AOS are called Rise, Challenge, and Compete. For example, here's the product page of Compete deodorant with an awesome description, which is also fully based on the brand's mission.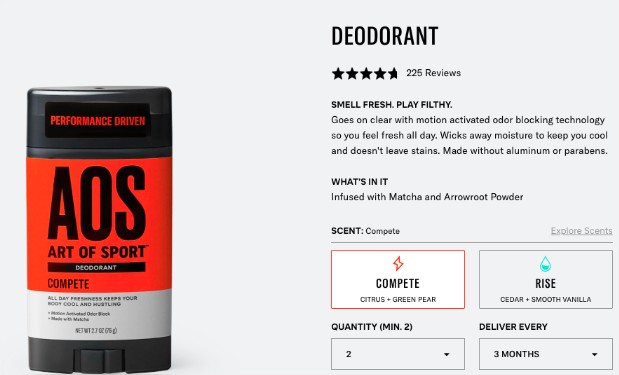 "Compete" Deodorant. Credit: Artofsport.com
"We feel like we're speaking to the athlete through our communication, our branding and our messaging, but we're connecting to the spirit of it," ESPN quoted Kobe Bryant, the NBA star and the founder of the brand, as saying.
This brings another important thing for you to remember.
While designing the appearance and messaging for your brand, consider all the details and history, and think about what you want your customers to associate it with. 
"After all, brand identity at its basic level is all about the perception that people have of the brand," says Damien Calhoun, a branding expert from WowGrade. "This perception is based on the brand's appearance and messaging, among other things." 
Once you have a clear idea of your brand's philosophy, it'll be one of the most important things that'll help you with establishing the voice, image, and personality of your company. Your employees will use them to create marketing messaging, and the designers will develop ideas for a logo and other branding materials. 
Now that we have reviewed the two parts of the brand identity toolkit – the people and the philosophy – it's time to cover the last part, the brand look. 
With digital marketing being a critical success factor today, making sure that the brand's philosophy and mission are represented in its logo and other visual branding materials is simply essential.
How to Take Care of Visual Messaging (Brand Look)
In addition to well-known branding elements such as logo, the visual part of brand identity includes:
Color palette

Photos/Images

Typography.
Logo
Let's start with the logo. Clearly, it's a critical component of visual branding and the first visual cue that people come to recognize when becoming familiar with a brand. To promote brand awareness, the business should have only one logo that appears consistent across different marketing communication channels. 
If the logo appears differently, you're running the risk of sending the wrong message and confuse your potential customers. 
[Check out our Logo Design Templates, perfect for every Brand!]
Whether you're going old school and drawing the logo by hand or creating it via a logo maker, keep in mind that it should meet the following criteria:
Simple

Appropriate

Versatile 

Memorable.
Here's the logo of a popular online collaboration tool Slack for your inspiration.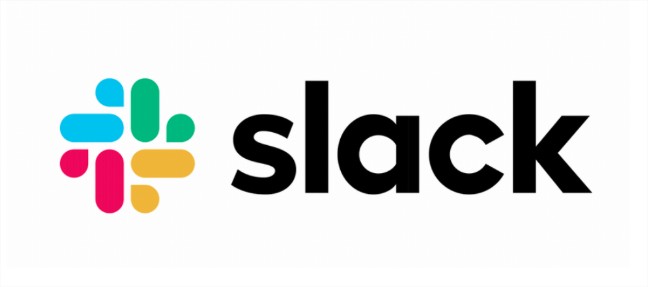 Credit: Slack
Since Slack's mission is to make online communication and collaboration easier for teams, the designers creating the logo conveyed this by using a speech bubble sign as the primary element of the logo.
Color Palette
This is another important branding element that can help to differentiate your brand. A great color palette is clean and fairly flexible (no more than 10 colors) to enable designers to be a bit creative when creating other marketing materials. 
The palette should include:
1 – 2 primary colors

2 – 5 complementary colors

2 – 3 accent colors.
The colors of Slack's logo above, by the way, meet these requirements, and have been picked to look well on various backgrounds. 
Photos/Images
It goes without saying that the images or photos that you're planning to use for your brand should be unique and high-quality. If you need some inspiration with them, you can check out the branding materials of your competitors and think about better ways to approach the same topic. 
However, keep in mind that all visuals should convey the feelings you would like your brand followers to associate with your company. One good technique that many brands use is to show their products or services in use to convey those feelings.
For example, here's an example of images from the abovementioned AOS that shows one of the products in use.

Source: Screenshot
Typography
Even though selecting fonts for branding seems like a fairly easy task, it can be really tricky because of the wide variety of available options. Indeed, there are so many great fonts to select from, so keep the following in mind while making your choice:
Make sure it's readable, as you'll use it on different materials with different sizes

Stick to two or three fonts for consistent branding

Choose appropriate fonts; a funky or weird font, for example, won't be well received by a business audience

Select the fonts that will be used exclusively for headings, subheadings, slogans, captions, etc.
"Keep in mind that your font should also be compatible with other languages," advises Dan Epstein, a translation expert from IsAccurate. "The fonts that support both Latin and Cyrillic alphabets, for example, will help to keep the branding consistent in case of translation into a foreign language."
For example, on the image below you'll see how AOS designers used multiple fonts used for a heading, subheading, and the text for a CTA button.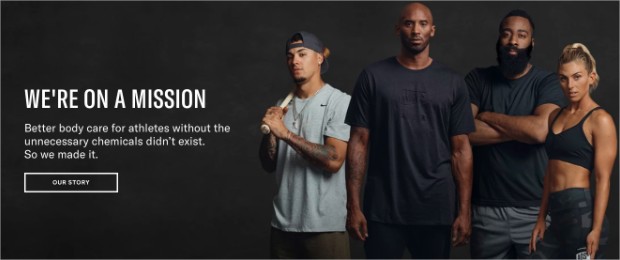 Source: Screenshot
When selecting the fonts, prioritize readability, as they will be featured on a wide range of branding materials. 
Putting it all Together
The identity of your brand is its personality that should be unique, relatable, and trustworthy. Now, you have an idea of how much work goes into creating a great brand, but this article really touched upon the essentials of branding. 
Building a brand takes some time, but it's a natural process, and achieving success and connecting with your target audience is possible only with a solid, clear brandy identity guide. Hopefully, reading this article was a great first step to creating one!
AUTHOR BIO
Melanie Sovann is a professional digital marketing writer who works closely with B2B and B2C businesses providing content marketing advice. She is currently working on a content marketing course for small businesses; also, Melanie helps aspiring writers as an editor and proofreader at Best Essay Education and Trust My Paper.