This is a guest post by Maria Barnes.
Thomas Watson from IBM once said: "Good design is good business." Almost all marketing communications are somehow related to the use of graphic design.
In this article, we will talk about graphic design in the context of visual marketing communications, as well as how to improve the return on marketing efforts using graphic design.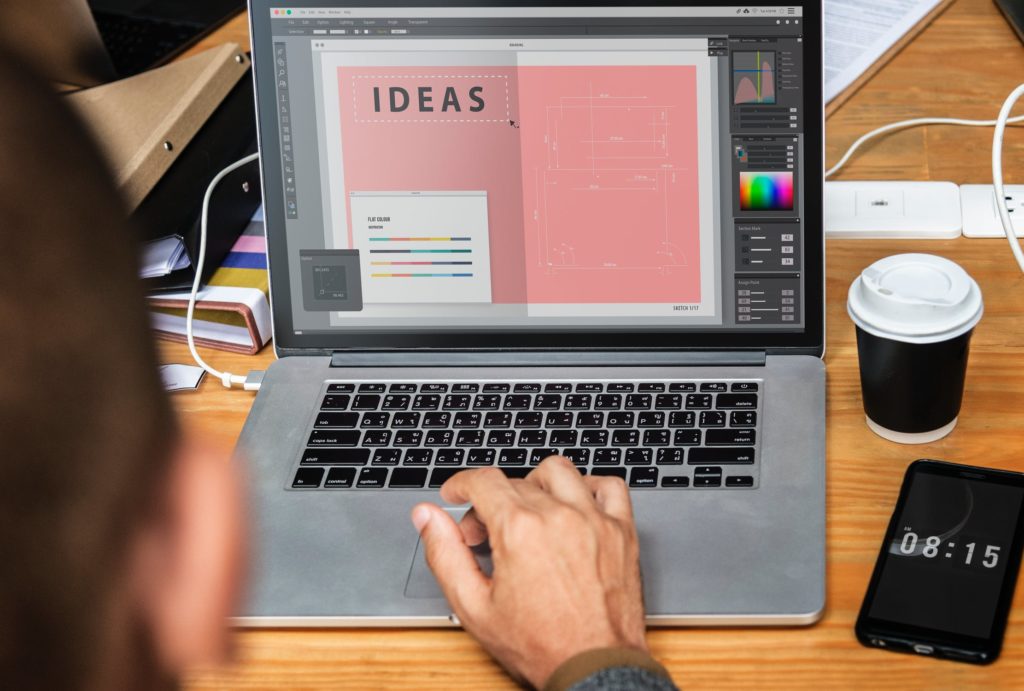 It is inextricably linked with marketing, psychology, creativity, and can be defined as the visual embodiment of a marketing message. Graphic business design involves the creation of a single harmonious visual image for the sake of conveying the company's message. With the help of banner design templates, advertising, presentation and informational materials necessary in the activities of any company are created.
The Study from Which We Will Build on
The stronger the emotions your visual content provokes, the more the user has a desire to make a purchase.
Specialists at the University of Pennsylvania conducted an experiment: Participants in the experiment were asked to pick up a pair of sneakers for themselves at three sites with different designs but identical products. Accordingly, the attention of users was focused on the design of the online store, and not on shoe models.
In addition to the fact that the study participants answered questions, a special device also measured the moment of expansion of the apples of the eye and the acceleration of the pulse. When they visited the most attractive site, the reaction level reached a maximum.
This was the main hypothesis of the whole experiment – a good design and a pleasant atmosphere have a strong influence on the desire to make a purchase.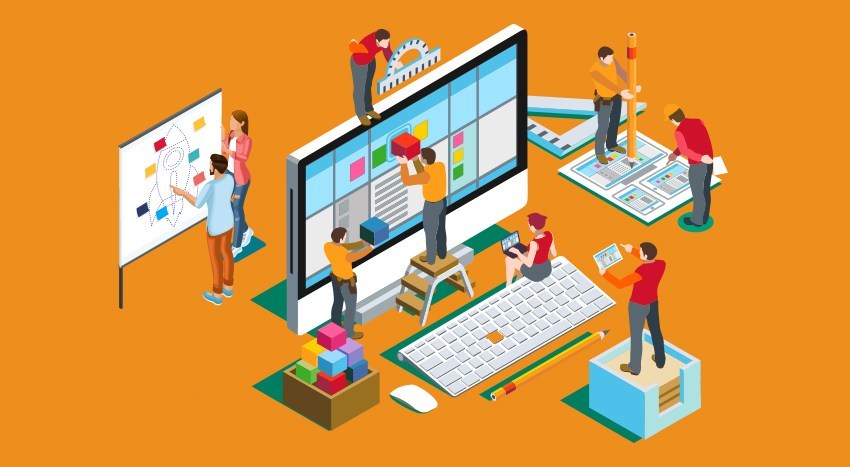 5 Ways to Boost Your Marketing Efforts with the Possibilities of Graphic Design 
Of course, the results of the previous study are impressive, however, what can you do practically to use the best features of graphic design to enhance the return on marketing efforts? Here are five tips: 
1) Come up with Unique Social Media Graphics
By the way, the social network itself practically does not matter. Despite the fact that Instagram is considered the most visual platform, good graphics also work successfully on Facebook (both on your page and in the ads you run), on Twitter and Linkedin. Images downloaded from the photo bank will not work here.
Therefore, we recommend creating unique images for each of your social media posts. At the same time, it is important that they all correspond to your corporate style, but we will talk more about this further.
The easiest way to do this is to use Canva yourself. This application is free, and already has many built-in templates for social networks, which you can easily customize on your own.
The most professional way is to hire a graphic designer to create graphics for each post, but in this case, you will have to evaluate performance indicators in a slightly different way, since the return on one post should pay off the time and labor of the designer.
2) Develop Personalized Email Marketing Templates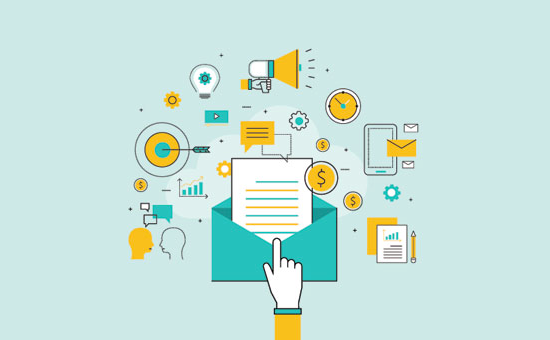 In order for the email marketing campaign to be effective, it is important not only to develop specialized chains of letters, and to make each of them as customized as possible.  It is also important to make these letters attractive and easy to perceive in terms of graphic design. To do this, review the following points once more:
All images in the letter should be light so that they load quickly

Link to the site must be active

The target button must be of a suitable color (use the A/B testing method to find it)

All templates should be created in the same style in terms of your corporate colors, as well as the psychology of marketing.
3) Make Sure Your Written Content Fits the Spirit of Graphic Design  
Here you can ask a reasonable question of why we suddenly started talking about written content, although it was about graphic design. The fact is that they cannot exist separately. Both content and design are almost equally important elements of a marketing promotion strategy and together they must form a single whole. The spirit of graphic design, the emotions that it evokes should be supported by the same emotional texts. A competent combination of these two methods multiplied by SEO promotion and targeted advertising gives an amazing result for marketing.
4) Add More Visuals to Your Printed Marketing Materials  
The trend is that more and more companies are concentrating on Internet marketing, and traditional methods of advertising are gradually becoming a thing of the past. You may also think that print marketing is dead, but this is not entirely true. This approach has not completely lost its potential. If you look around, you will see that banner advertising is used to promote discounts in the supermarket, and to promote a mobile application as well. That is, there is definitely a certain sense in this, and for a large number of businesses.
Cool marketing design is another way to attract the attention of customers and evoke their emotions as part of a traditional advertising approach. Booklets, catalogs, flyers, postcards, souvenirs with elements of your unique graphic design still make sense for most types of business. So, do not neglect this opportunity if you want to squeeze the maximum of possibilities out of graphic design.

5) Follow Your Corporate Style in All the Materials You Are Producing/Publishing
We have already said enough that all elements of graphic design should be made in the same style. Therefore, even when you publish your materials on third-party sites, this rule must also be respected.
Publish your articles only on those sites that have similar values ​​and mood with yours. Use special services, for example, the Adsy, to find the most suitable sites for guest posting. This is necessary so that users perceive your brand holistically, and he does not feel a sense of template break when he sees your article on a portal that does not at all correspond to his ideas about your company.
Conclusion
So, competent graphic design is really capable of improving the results of your marketing efforts. And the main rule here is compliance with common standards, focus on emotions and an integrated approach to all materials that contain visual elements. With this approach, you can achieve a holistic brand perception, and if you add the basics of marketing psychology here, the results will not take long in coming.
Check out Vexels' Marketing vector design library for hundreds of designs suited for businesses.
Marie Barnes is a Marketing Communication Manager and an enthusiastic blogger interested in writing about technology, social media, work, travel, lifestyle, and current affairs. She shares her insights through blogging.