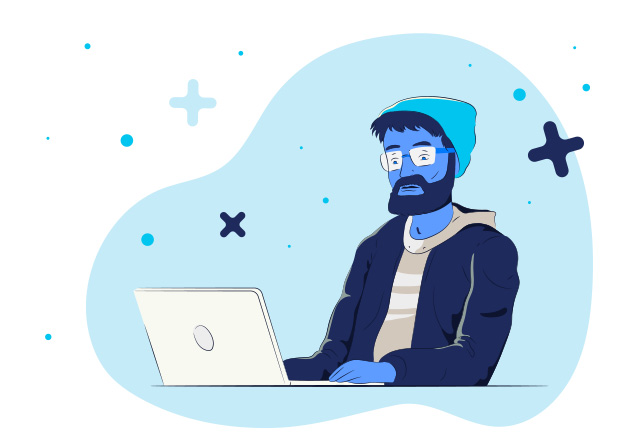 In this blog post you'll learn about selling t-shirts online without inventory, and saving time and money in the process.
With sellers earning more than $10,000 per month and starting out with zero investment, there are a few ways and methods to get you rolling.
While 2020 hasn't been the best year for a lot of things, it certainly has been an interesting one for Merchers. 
Merch by Amazon expanded its operations to new markets, currently including the US, UK, Germany, France, Italy, Spain, and Japan, while other POD platforms have included face masks as part of their product portfolio.
Wait wait, what are "POD" platforms?
The term "POD" stands for "Print-On-Demand (platforms)", and it's a business model where the company has the production power to create Merch products like t-shirts, PopSockets, phone cases, and other items while sourcing the designs from third-party designers, i.e. Merchers.
Another way to put it would be:
No upfront costs to get started

No inventory management

No storage

No printing machinery to buy

No customer support

No packing products on your own

No shipping worries
This is the bread-and-butter of online t-shirt selling in 2020.
And lets get this straight right off the bat: you can make money online selling t-shirts without having any inventory. Otherwise what's the point of this blog post anyway?
We covered lots of newbie tips on this extensive guide on How to Sell T-shirts Step-by-step, so that would be a great place to start.
Other than that, you can get started in less than 24 hours after you read this post.
There are 3 main aspects that can make or break your Merch business:
Choosing the right platform
With the main focus of this article being "selling t-shirts without inventory", we will take a look at a few companies that provide the inventory, manufacture the products and do the customer support for you.
For the most part, you won't have to pay for access or usage of such platforms, except with the case of Shopify or other website managers with paid features.
With this in consideration, let's start out with a brief review of the main Print-on-demand platforms which are free to use: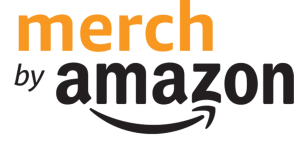 The biggest and most widely used print-on-demand platform, Merch by Amazon started its operations back in late 2015 and it hasn't looked back ever since.
As of October 2020, their available products are T-shirts, Premium T-shirts, V-neck t-shirts, Hoodies, Sweatshirts, Zip Hoodies, Raglan Shirts, Long sleeve shirts, tank tops, PopSocket grips, iPhone cases and Samsung cases. These come in various colors, and with productive extensions like Productor for Merch by Amazon your work can only get easier.
Where to start with MBA
To start selling on Merch by Amazon, you first need to request an invitation to the program. 
Just applying doesn't guarantee you'll get accepted!
We found out that the best way to be welcomed into the platform is to show you really mean it and sell yourself and your business properly. 
For example, you may set up a new Instagram account or Facebook page where you'll feature a few of your products with mockups and link to them in your application form.
Merch by Amazon has a Tier system, where sellers start out with only 10 product slots available and make their way up to 100,000 products based on sales and account performance (how well it's selling).
A popular tip to tier up quickly is to get people you know to buy a t-shirt from you at zero-earnings (making your revenue $0) so Amazon's algorithm detects there's interest in your products and unlocks your next tier.
Once you're in, it's all about good keyword research and filling up your slots to keep tiering up!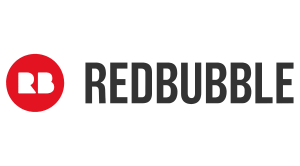 The Australian POD platform is another very popular option to make money online selling t-shirts, apart from other products.
It's open to sign up for free, and it has a massive array of products to sell with your designs, besides the classic t-shirt designs.
There are products like face masks, posters, pillows, clocks, tablet covers, and a bunch of other products missing from Amazon's portfolio, and it's safe to say that today, Redbubble's product portfolio is one of the most complete in the market.
The other main difference between Merch by Amazon and Redbubble is that, artistically, Merch by Amazon tends to have simpler, more keyword-driven products, whereas Redbubble is a place more fitting for creative and artistic expression. Learning this difference between the audiences will be a key factor in your Merch journey.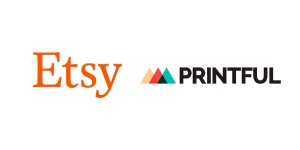 Another big player in the POD business is Printful, a POD platform that works seamlessly with other marketplaces like Etsy, and with ecommerce integrations with the likes of Shopify and Woocommerce.
This option does require a bit more of an initial investment depending on which platform you're selling, but on the flip side, it also has the potential to yield much profitable results.
Etsy has the advantage of customizing your online shopping experience, and it caters to a specific audience that is more likely to buy a product than just strolling through your listings.
This is an option for more seasoned Merchers, and for those who are doing it full time, since it demands a bit more work than the previous two platforms.
Why would you pick Etsy? Because you are probably an advanced Mercher with more polished techniques and can get more dividends than that Amazon can get you. 
Another reason would be the style of designs; the majority of the audience is women with interests in arts and crafts, which may be a great opportunity if that's your specialty!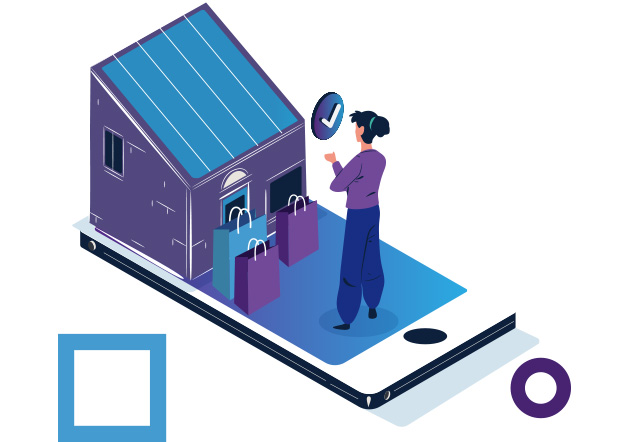 The most successful Merchers will tell you that keyword research is the most essential part of the creative process.
In this case, we'll talk mainly about Merch by Amazon, since this concept can be applied to other platforms too.
Finding and feeding a Niche
There are many ways to go about it, with the one we recommend the most being "start where your passion lies", since creating based off something you are already passionate about and familiar with will help you across the Design and Publishing process.
Once you've decided on your topic or "niche" you want to dive in, it's time to take it to the Amazon.com search bar and look for your chosen term.
Here is where you want to look for the amount of results; less than 1000 is a good niche with not that many designs to compete against, where searches with more results will generally be more difficult to compete in and break sales in.
A popular way of finding low competition niches is to cross-niche, which is exactly what the word implies: cross niches to get new niches. A very simple example could be "Coffee Nurse" or "Wine Nurse", where you cross popular food and drinking categories with the 'Nurse' category. This concept can be applied to other popular meals, hobbies, and professions you are into.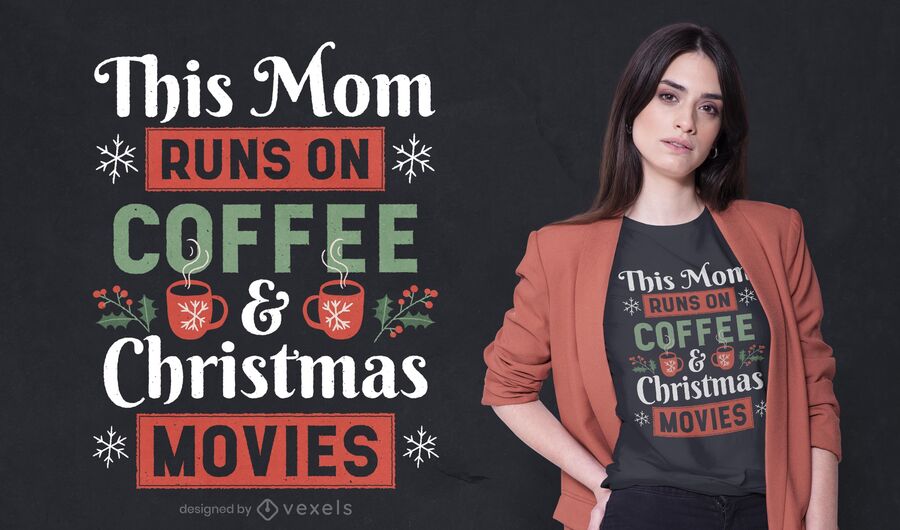 Another great way to get ideas and boost sales is to find and follow trends which, if done correctly, can be a fast and profitable way of tiering up. As many trends usually are based on popular media and have high impact, it's very important that you make the right research and trademark checks to make sure you are not infringing on registered material.
With the platform and your niche locked in, Design is the last major hurdle Merchers have to deal with, and for that we have a few suggestions.
Design yourself
The most basic way to get t-shirt designs is to make them yourself, although it's not the most reliable, unless you are an experienced designer.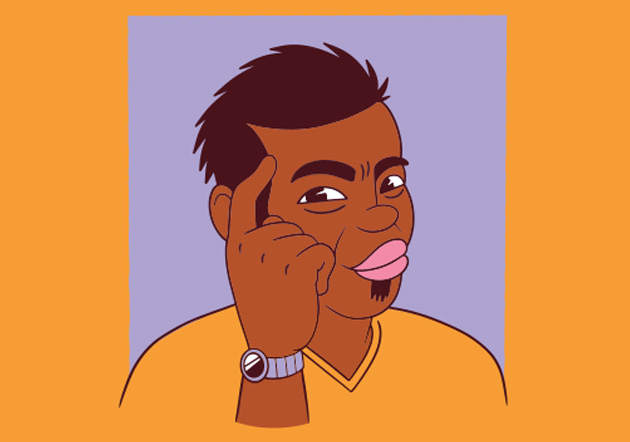 Fact: most Merchers are not designers.
There are two ways to design t-shirts yourself: 
With software (requires time, learning, and product investment)

Without software
In the case of designing with software yourself, the main options are Adobe and Affinity products. 
With any of these, it's highly recommended that you have at least a basic level of experience, as they may turn out to be more complex than originally thought, and this may lead to frustration that keeps you from creating and uploading products fluently.
Youtube videos about these softwares are a great resource to get the hang of them.
Another reason why designing t-shirts yourself with software can become a complication is the software licensing, which we are aware it may be more restrictive in the case of Adobe products, since it requires a dedicated investment to make the most out of it, but it will be the most complete design suite you'll ever need. 
On the other hand, Affinity software requires much less investment and brings up the necessary tools to create T-shirt designs much like Adobe products do, despite not being up to their level.
It makes sense to design t-shirts yourself if:
You already have the software

You already are at least an OK designer

Can handle keyword research and design creativity on your own
Arguably the easiest way to design t-shirts yourself is to design them with an online t-shirt maker or some kind of platform that allows you to easily put the pieces together and come up with a great design in no time.
The main reasons for this are:
No need to pay for software

Easy to do even if you don't know anything about design software

Available effects and designs that would otherwise be impossible (or at least extremely hard) for you to achieve on your own
The best thing about T-shirt makers is that, since their purpose is to design t-shirts, they already come with the needed functionalities and resources integrated.
Outsourcing Designs
The other way to get t-shirt designs to sell is to outsource them. For this you have a few options:
Hiring a designer

Buy t-shirt designs from t-shirt design libraries and platforms
Hiring a Designer
There are plenty of options of freelancer marketplaces where you can hire a designer, like Fiverr, Upwork, and Freelancer. 
You'll most likely be paying on a per-design basis, and when it comes to Merch, you'll want to produce as many designs as possible to keep your offer fresh and relevant. 
In the best case scenario, you would strike up a partnership with a designer, create winning designs, and keep working together. We have found this isn't the most common case for Merchers who are just starting out though, as becoming successful takes time, and initial lack of success may lead to frustration and throwing the towel.
When it's good to hire a designer: 
When you can afford one, and

you can take care of the keyword research

You've already had some success to avoid "trying things out"
Buying t-shirt designs on design libraries and platforms
The next level in acquiring t-shirt designs is to get them from design libraries and platforms.
While there are plenty of platforms with graphic designs already, very few grant the user Merch Licenses to sell products with such designs.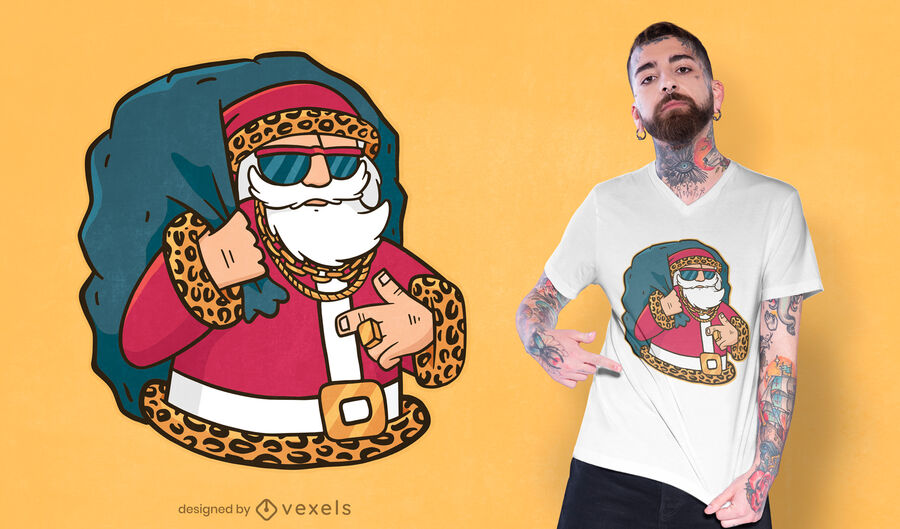 The most common form of acquiring designs this way is through subscriptions that grant you access to the library. Nearly all platforms also allow for users to purchase individual licenses to the graphics.
Among the best platforms to outsource design you'll find Vexels, with not only t-shirt designs that are ready to download and sell, but also with other designs for Merch and tools created exclusively for the benefit of Merchers.
The main advantage this design libraries have is that designs are ready to upload as is and you don't have to worry about design at all.
Just as you outsource the printing and shipping process of a t-shirt, you do the same with the process of designing it.
When it's good to get designs from libraries:
When you are just getting started

When you are already selling and need to grow your product portfolio

When you want or need to optimize your Merch productivity
Selling t-shirts online without inventory is a great way to make money online, and it's much easier to start out than you'd think.
By knowing What to sell (the right designs), Where to sell (the most adequate platform), How to sell (proper keyword research), and applying these concepts the right way, you'll be able to make sales in no time.