If you've been interested in starting a print-on-demand business from your house, you've probably wondered what is Redbubble, and more importantly, how to sell on Redbubble.
Fortunately for you, in this post, we'll discuss what Redbubble is, how Redbubble works, and actionable tips on how to make sales on Redbubble.
What is Redbubble?

How Does Redbubble Work?

What are the best designs to sell with on Redbubble?

How to upload your design to Redbubble

What products can you sell on Redbubble?

What are the best-selling products on Redbubble?

How to create a Redbubble store

Redbubble Pricing

More tips to increase your Redbubble store success

Is Redbubble free?

Is Redbubble worth it?
What is Redbubble?
Redbubble is an Australian-based online marketplace, and one of the most popular and complete print-on-demand platforms.
Redbubble's business model focuses on enabling independent artists and sellers to make money with their art by uploading their artwork to a wide range of products and taking care of fulfillment and shipping aspects.
How Does Redbubble Work?
Redbubble is both an online marketplace and a print-on-demand platform that serves two distinct audiences: buyers and sellers.
For buyers, Redbubble operates as a marketplace that features dozens of different products to buy from, from apparel like t-shirts, leggings, socks, dresses, and hoodies, accessories like stickers and phone cases, and more printables like wall art and home decor items.
Redbubble clients browse around the marketplace for products, which they can add to a shopping cart or save as favorites.
Since Redbubble is more geared towards artistic designs, customers who buy from Redbubble usually know what they're looking for, and appreciate great artwork.
For sellers, Redbubble is a platform that allows them to earn money with their artwork based on the selling price of each product. Royalties are a percentage between 10-30% of the selling price, and it's set by the seller for each product uploaded. This way, different products may have different royalty rates, which can be relevant if a seller is running some kind of pricing strategy.
This way Redbubble helps buyers find items that they love, and sellers reap royalties from their uploaded artwork, without additional fees.
What are the best designs to sell with on Redbubble?
Redbubble's mission is to empower artists to make money with their artwork, so it's safe to assume that Redbubble's products are more geared towards creative, artistic content, originally created by artists.
This doesn't mean that you are required to be an artist to sell on Redbubble, it only means that you should consider producing designs that match or exceed an artistic and quality benchmark if you want to meet buyers' expectations.
Among best-selling designs to use on Redbubble, you can find illustrations, original compositions, colorful letterings, hand-drawn elements, graphic patterns.
One important consideration to make is that buyers don't initially come searching for designs, they come for products like t-shirts, mugs, pillows, and posters. This means that you should first think about what type of products you're interested in building your store around, and then move on to design.
Check out PNGs you can create Redbubble designs with here

How to Create a Design for Redbubble
Being a Print-on-demand platform where great quality artwork is preferred by buyers, creating designs for Redbubble might seem like a daunting task, but it doesn't have to be that way.
Plus, Redbubble has reinforced its Content policies and doesn't accept stock-based designs, aiming to push sellers and creators towards original artwork.
For sellers and creators with no expertise in Design who are looking to create original custom tee designs, Vexels T-shirt Maker is the perfect tool for the job.
Creating custom designs is easy, using dozens of thousands of transparent PNGs to create compositions, or using design templates that can be fully edited, including texts, fonts, elements, and colors.
All of the T-shirt Maker contents are created by Vexels' Art team, and both graphics and templates are being updated on a daily basis in order to constantly offer originality to sellers and other creators.
The T-shirt Maker also allows sellers to upload their own custom artwork to further edit online, using the T-shirt Maker is the easiest and safest way to create quality original artwork for Redbubble.
Another great tool that will help you create unique designs is our Quote Generator. This tool delivers personalized quotes on any topic you choose, and lets you pick the length and tone that best fits your needs, to generate a quote that perfectly aligns with your desired outcome. 
With these tools, you'll get a unique and trendy design in no time!
Using PSD design templates
Another excellent tool that enables sellers to create original artwork is PSD design templates, editable PSD files containing customizable texts, images, elements, and effects, offering more robust editing options and complex artwork.
PSD templates are design tools that foster scalability, allowing sellers to create multiple products and design collections with just one file. This is truly a game-changing resource in the print-on-demand industry, and sellers who want to take their quality to the next level should keep an eye on these templates.
How to upload your design to Redbubble
Uploading your artwork to Redbubble is easy!
Step #1: Make sure your design file is in the right format.
First, you need your design to match the product you're interested in selling as best as possible.
To ensure the best printing quality in each of their products, Redbubble features an extensive list of the appropriate design dimensions you can check out on their website. Here are a few of the most important for reference:
Men's Graphic T-Shirts
Phone Cases & Skins
1187×1852 px – This covers the printable area, however, you can resize larger images to fit.
Mugs
2700×1120 px for Standard Mug
In case you're having a hard time creating designs, Redbubble offers a folder complete with design templates for most of their products.
That being said, as a general rule, Redbubble recommends high-resolution JPEG, PNG, or GIF files, with a minimum resolution of 1000 px, but we strongly recommend you to always work in PNG format for all print-on-demand design purposes, as it's the safest to work with and the format that delivers the most quality.
Step #2: Head to your Profile menu and click on Add New Work
With your artwork ready, click on your Profile pic button and click on "Add New Work".
On the following page, you'll have two options for creating products, but since we're just getting started, let's pick the option "Upload new work", where we'll pick the design we want to create products with.
Step #3: Describe your product
After the design is loaded you'll be ready to complete the Title, Tags, and Description of your product.
Much like in other keyword-centered marketplaces like Amazon, make sure your Title features the main keywords relevant to your buyer or niche, which will make it much easier to find.
Complete the Tags and Description section with main and secondary keywords as well.
When uploading artwork, Redbubble automatically applies said artwork to all their products, but you can manually select which ones you want to sell.
This is important when writing a description since the more specific your product is, the more specific and relevant your description should be. For example, if you're only focusing on T-shirts, then you'd like to say something like "great for casual wear" or "comfy for everyday use", which would sound very odd if you were also selling clocks or bottles with the same design.
Step #4: Select your products
Once you upload your artwork, you'll notice that it's immediately added to all their products, which are over 40.
You'll also notice that some of them are "Enabled" while others are not and that every product has an "Edit" button as well.
Having full control over the products you can sell means that you can create a store (or multiple stores) around a specific product where you are really good at, increasing your chances of success.
The Edit button allows you to adjust and customize how your artwork will look on a given product.
When publishing multiple products at once, adjusting your design to fit each product best will be a necessary step to take.
Step #5: Adjust your design to your chosen products
After you're done adjusting your artwork, there are a few more simple steps to take.
First, select up to two media that represent your design the best. Options are Photography, Design & Illustration, Painting & Mixed Media, Drawing, and Digital Art.
The final setting that's required of you is to state if your products feature mature content. We strongly recommend you stay away from this kind of content!
Step #6: Save work
When you're done, click Save work and you're done!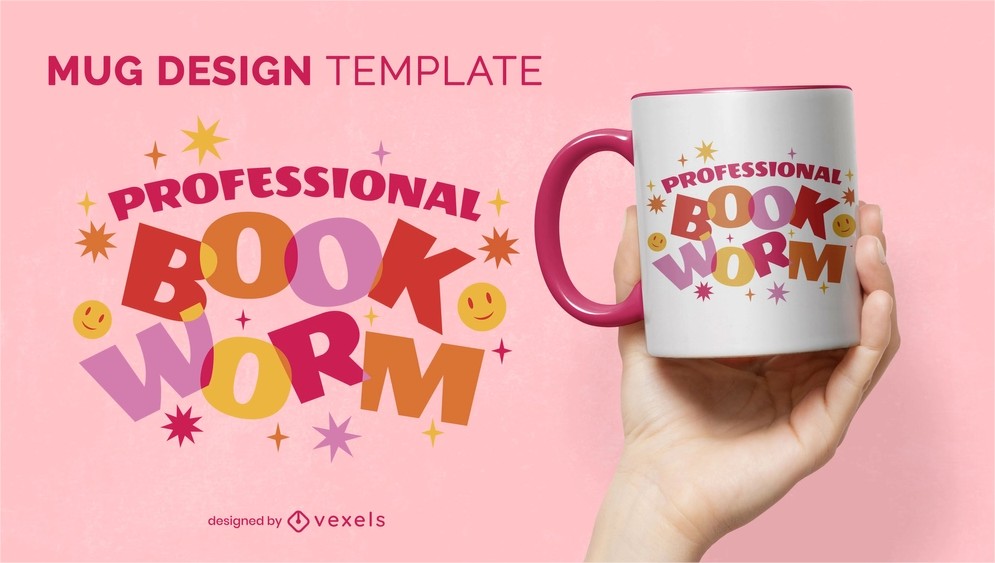 Before selling on Redbubble
Make sure you confirm your payment information! Provide Redbubble with a verified PayPal account, or your bank details.
If you don't confirm your payment info, you won't be able to get paid.
What products can you sell on Redbubble?
Redbubble offers many more products than Merch by Amazon, which can make it a more viable business opportunity for you; such is the case if your art fits better products outside t-shirts, like mugs.
Here's a comprehensive list of products to sell on Redbubble:
Standard T-shirts

Caps

Chiffon Tops

T-shirt Dresses

Graphic T-shirts

A-line Dresses

Stickers

& Magnets

Phone Cases

& Skins

Desk Mats

Mouse Pads

Prints, Cards & Posters

Pouches, Laptop Skins & Sleeves

Duvets, Comforters & Shower Curtains

Travel Mugs

Mini Skirts

Scarves

Tablet Cases & Skins

Drawstrings Bags

Spiral Notebooks

Hardcover Journals

Clocks

Art Board Prints

Acrylic Blocks & Coasters

Throw Blankets & Tapestries

Bath Mats

Water Bottles

Wood & Canvas-mounted Prints

Cotton Tote Bags

Pin Buttons

Masks

Aprons

Jigsaw Puzzles

Sleeveless Tops

Floor Pillows

Phone Wallets

Leggings

Socks

Backpacks

Duffle Bags

Fitted Masks
What are the best-selling products on Redbubble?
The best-selling products on Redbubble are t-shirts and stickers, but other items like mugs, posters, and phone cases are extremely popular as well.
How to create a Redbubble store
Creating a proper Redbubble store should be a top priority if you wish to succeed on this platform.
Unlike Merch by Amazon, where having a brand isn't required nor relevant to the success of your products, Redbubble gives you the option to have your own digital storefront as customized as you need.
Having a branded store greatly influences your business and product appeal, since through branding you can better represent what your offer is about, and have an extra point of connection between you and your customers.
Creating a Redbubble store is easy:
Come up with a memorable store name: Simple and catchy, easy to remember store names are the ones that work the best. Bonus points if they represent what your store concept is about, for example, if it's a pet gift shop or a shop geared towards stickers.
Create a branded Avatar and Cover image: Having a good-quality avatar and cover image is the best way to reassure your customers that you care about your products and their experience. You might want to explore online tools like

logo makers

and choose colors that best represent your brand.
Redbubble Pricing
Sellers earn royalties per each item sold, and these royalties are a custom percentage you can set yourself.
Depending on your strategy, the earnings margin is usually between 10% to 30% of the purchase price.
For example, if you're using a low pricing strategy, products with a lower margin are expected to yield small earnings at first, but at the same time it makes your product more accessible, easier to buy, and ultimately can generate multiple sales. On the other hand, a higher pricing approach could make your product appear to be more valuable, thus, more desired.
In general, consider that for a $22 t-shirt, you could earn easily between $3 to $5 depending on your strat.
More tips to increase your Redbubble store success
Here are some other tips you can use to maximize your chances of success. They're entirely up to you!
Build your Brand
Beyond creating a store, building a brand is about developing a voice and a style that best represents what your products are about.
You want to create a brand that's both honest to you and in sync with what your target audience likes and understands too.
A brand is more than just the logo or its colors, it's about how it sounds like and how it communicates as well, which brings us to…
Take it to Social
The best brands out there actively interact with their audiences, and there are multiple social channels where you can connect with them, mainly Instagram and Pinterest, with TikTok being a strong contender as well. If you or your audience is more into Facebook, by all means, try that out as well.
Mockup your artwork
Many Redbubble sellers purchase their own products to take photos with them to use on social media, and this is a great way to generate more buzz around your brand and products.
If you'd like to have awesome product photos but don't want to do them yourself, a tool like a Mockup Generator provides you with hundreds of high-quality photos that you can use to create striking product photos online, uploading your artwork and adjusting it on the mockup to make it fit. After you're satisfied with how the artwork looks on a model or product, download the mockup and start rolling it on your channels.
Develop a community
Developing a community is the best way to get your products closer to people that are willing to buy them. Communities are built around a strong sense of belonging and community, so groups about hobbies, niches, and interests are the better ones to consider.
Developing a community takes time and effort, but if you're really working on succeeding on your Redbubble store, you'll definitely want to take this tip to heart.
Do giveaways
Everyone loves giveaways, and for a Redbubble store, this can serve as a great engagement tactic for your community.
The concept is really simple, just purchase a few of your products and run a giveaway!
Consider it a small investment when building a store that's meant to last.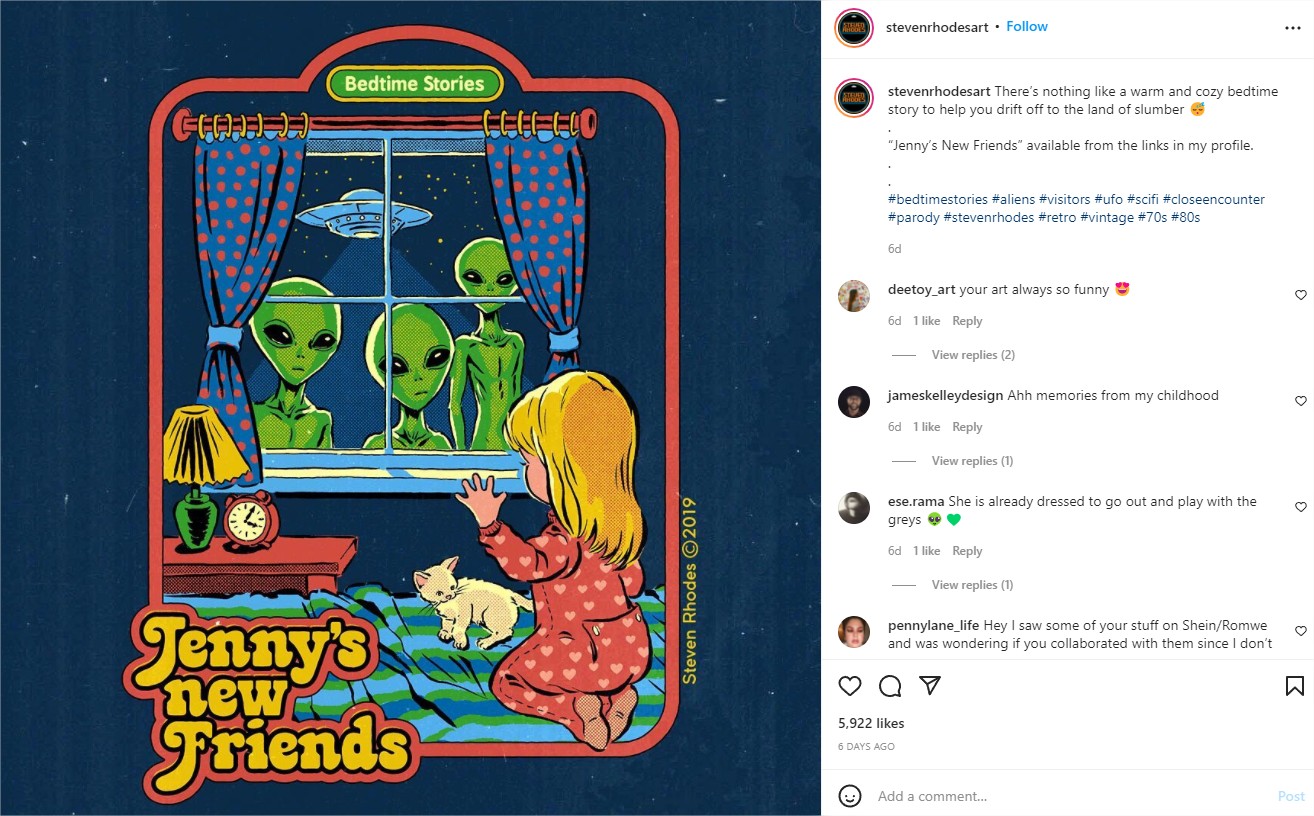 Is Redbubble free?
Yes! Anyone can start selling on Redbubble at any time.
You just have to sign up and start uploading your artwork. Redbubble doesn't have admission policies.
Is Redbubble worth it?
Redbubble is absolutely worth it if you're trying to start an online business with low entry barriers.
Signing up for Redbubble is completely free, and creating designs for Redbubble is available to anyone with tools like a T-shirt Maker or PSD templates.
The platform offers tons of products, which means tons of opportunities to build stores around different concepts, and the possibility to pivot between different products if one is not working for you at any given moment.
Redbubble has a huge organic traffic of over 4M visitors per month who are regularly looking for high-quality products. Those products might be yours!
Be sure to try Redbubble out, and let us know how you do with it!