Being a marketer can be demanding at times and require most of your time. The results of this are poor design workmanship and lower sales margins.
To fill the gap of doing tedious drawings and coloring of everything from scratch, Graphic Design Tools were introduced to the market. These computerized tools help with all visuals and images for your marketing needs.
Unlike in the 80s, today you can design everything from logos, merchandise, branding, and marketing images with just a few clicks on your computer. Thanks to technology, tools like Mockup Generators allow you to save time and also improve your designs in no time, with no additional software, and without major design skills.
Vexels

Our versatile and easy-to-use Graphic Design platform has over 150,000 royalty-free images and graphics, with plans only starting at $10 per month. Vexels is designed for different applications like simple company branding, printed shirts, and even for large scale company projects.
It has print-ready graphics and editable designs that you can use for your website, merchandise, and logo. To use this tool, you have to be subscribed through their website.
Search for the template you want to use and start working from there. This tool also has stock images that you can use on your designs.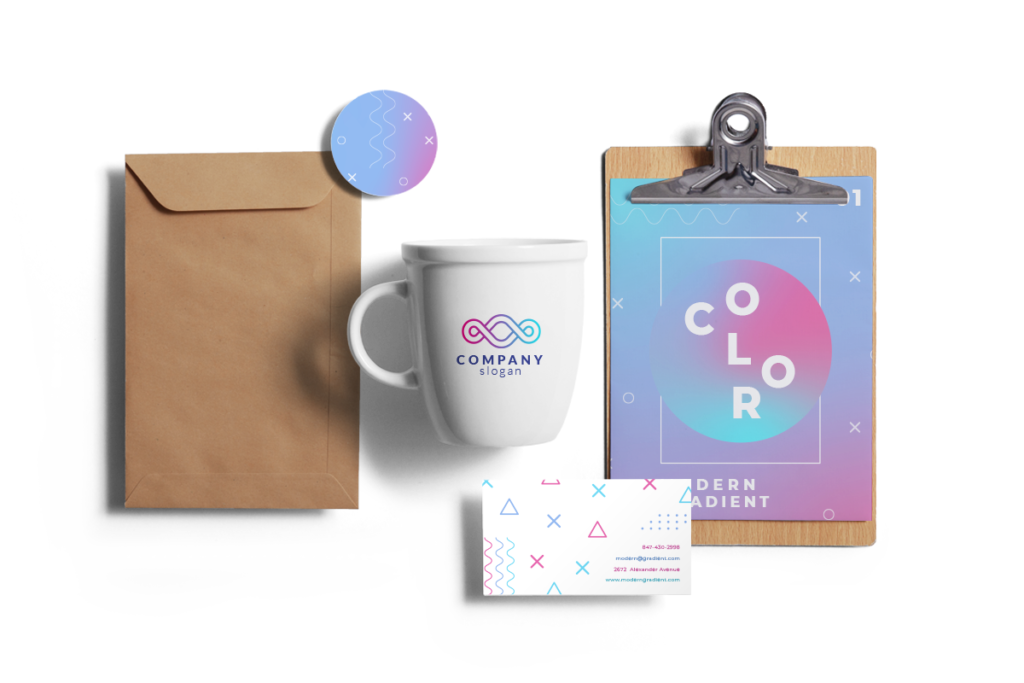 Snappa
Snappa is user-friendly and has graphics that are customizable with ease. This tool also has more than 50,000 stock photos that are licensed for commercial use that you can use in the background of your designs.
With this tool, you can easily add your logo on your designs and even change the order the graphics are layered in. It has an already made template gallery for those who don't have much experience in designing and marketing.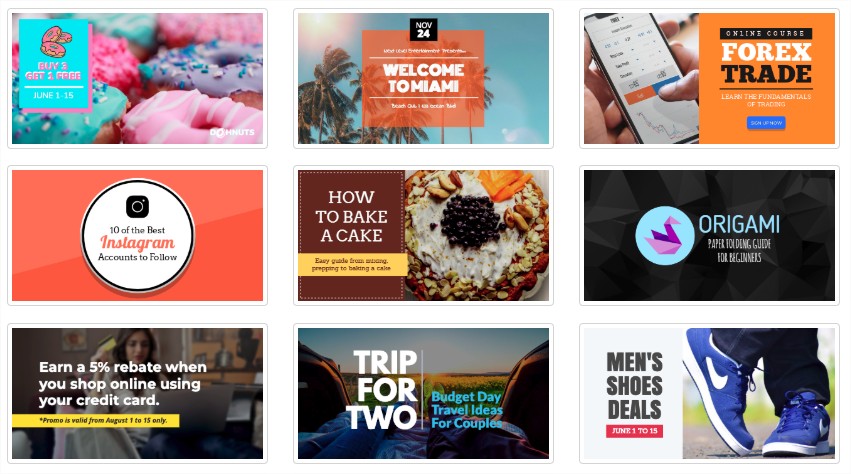 Sample templates present in Snappa
You have the option of choosing a free plan or a subscription. When you are ready to use this tool, you can click on any pre-made template and start customizing your design to make your college presentations or office papers. For the content that you need for your college papers, use writing services.
[Looking for Freelance Work hacks? Read here.]
Template.net
Template.net offers thousands of beautifully designed and easily editable templates to get your work done faster and smarter, easy to use and ready to make every Marketer's life easier.
They have tons of ready to use templates, perfect for a Marketers daily tasks, like Email Newsletters, Presentations, Planning & Report Templates, Social Media Posts and Ads, and more!
Download these templates in all kinds of formats and open them up any of the programs that Marketers use on a daily, including: Adobe Illustrator, Photoshop, Google Docs, Pages, Office, Keynotes, among others.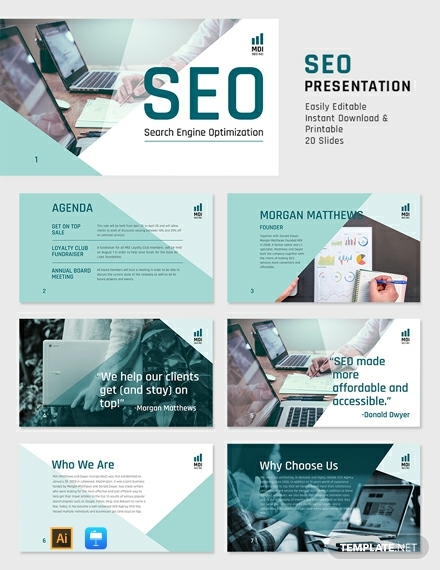 Fotor
Fotor is an all in one great visual platform. It is a light version of Photoshop. Offering you a massive of graphic design source and tools, you are easy to finish your design with well-designed templates in minutes.
At the same time, Fotor is an online photo editor and has a set of online photo editing tools, allowing you to remove background from image and reuse the subject in other graphic designs. You also can resize or crop your design for different usages. This tool is very friendly. You can finish basic design for free.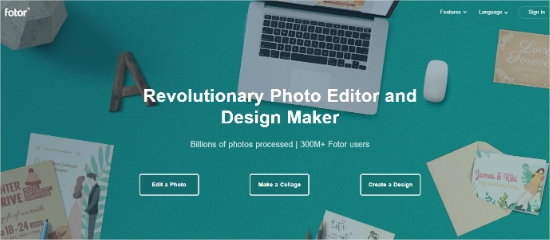 Easil
Easil possesses great templates and an easy to use drag and drop function. It has a free plan and subscription plans that start at $7.50 per month. With the paid plans, you can resize your design and gain access to thousands of stock photos that you can use on your designs.
You can even reuse the same design for different purposes. For example, you can make a design for a Facebook post and easily reuse it for a YouTube banner.
With such great flexibility to use visuals, you can create a blog or a business website that attracts plenty of visitors. Of course, you need quality content.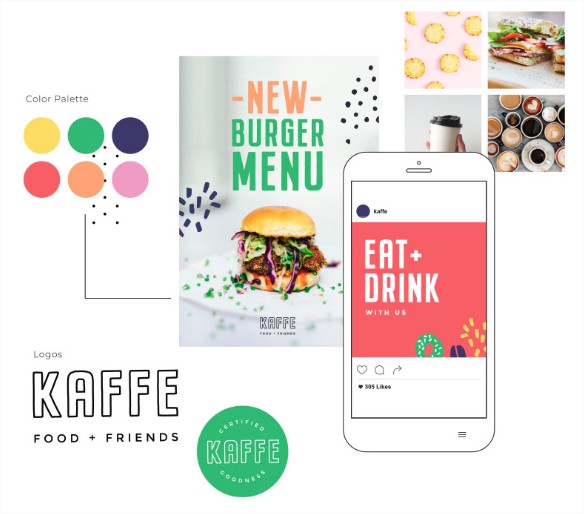 Content example of what you can do with Easil
The functions of this tool are flexible. You can customize your text, images and colour schemes. This setup comes handy when you are on the run and can't sit down and design a template or if you can't customize a ready to use a template.
RelayThat
This tool is very time savvy because you just type all the information you want on your design like the title, background image, icons and website link.
Afterwards, all of the available templates will show and then you will choose the one you want to use. If you use their free plan, you will get a watermark written RelayThat and only 5 downloads.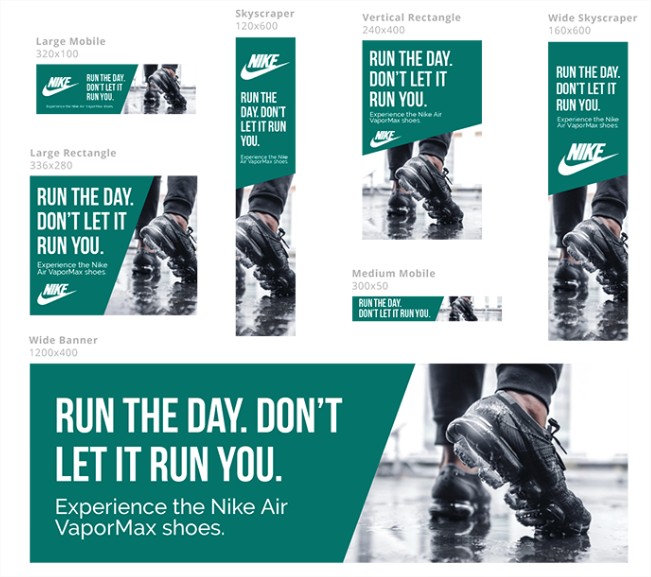 The paid plan costs $25 per month and unlocks all the functions of this tool. This tool also has the ability to reuse your images for another purpose. It also has a stock photo library alongside different background textures and gradients.
Canva
Canva allows you to create your own but also has pre-made templates. Above that, it has a design school where you can hone your skills and a blog where they share their tips and tricks. What's most interesting about Canva is that it is free and you only pay as you use their stock photos.
Canva also helps you resize your designs and reuse them. If you want more than this, you can opt for their newly released Canva for Work tool. This tool has a user-friendly interface and no unnecessary complex functions.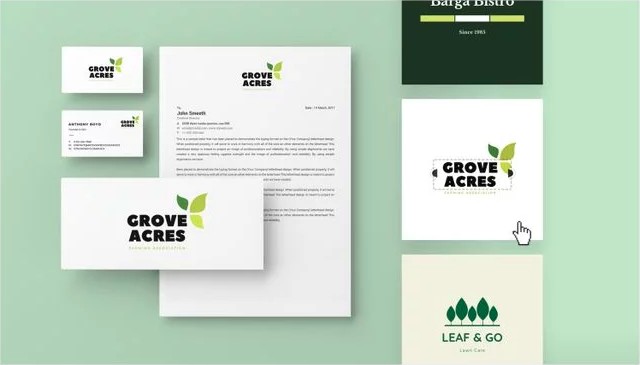 Example of Branding doable in Canva
Pixlr
This tool is the leaner and less mean version of Adobe Photoshop. You have to customize everything from scratch though if you are using this tool. Once you have chosen a background photo from your own gallery, you may start adding text and some shapes and signs.
The good thing about this software is that once you are good with making your own template, you will have them at your disposal for various uses.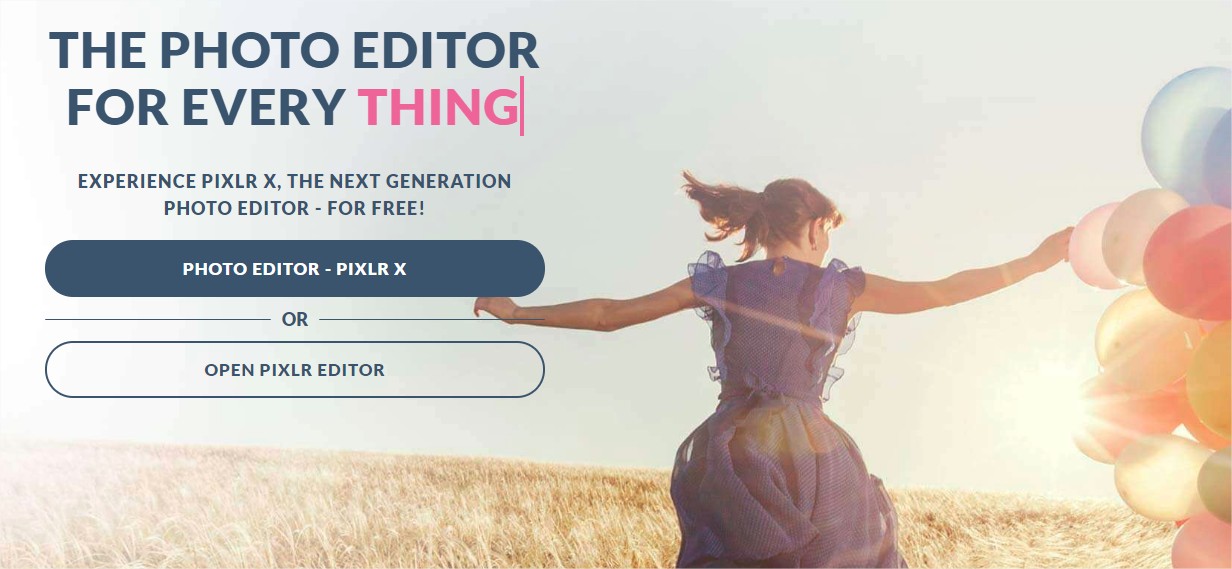 If you are on the run or don't need the whole nine yards of Pixlr, you can use Pixlr Express and complete your design in minutes. This tool is free and can be used with a desktop or on your mobile device.
Conclusion
It is worthy of choosing a tool that is compatible with your needs and that you understand fully. It will be even more prudent for everyone to continue improving his skills, logical thinking and study knowledge. In this century, information is abundant and there are various sources where you can improve your digital graphic designing skills.
Using social media, you can also get free marketing and depending on your visuals and images, you can expand your customer base and uplift your business. Tell your brand story with pixels even when you have limited time or resources with the tools detailed above. You can also visuals made from these tools in promotional videos. Your visuals, when combined with a good marketing strategy, will position your business or your clients to increase their sales margins.
Feel like reading more about Branding? Check this cool article here.
This is a guest post by Becky Holton.