Today, we take a peek at our crystal ball and bring you 23 t-shirt design trends for 2023 that we consider might turn into best-sellers in your product portfolio.
Many of our t-shirt design trend predictions from last year came true, so we're super confident many of these will take the spotlight in the months to come.
If you wanna try one of these ideas, fire up the T-shirt Maker and choose one of its ready-made templates, start from scratch with its PNG library, or upload artwork of your own with the Upload Image feature.
And YES, you can totally take these trends and apply them to your other Merch products like mugs, posters, tote bags, and many others!
Looking to learn more about how to generate passive income selling Merch? Check out
this page that's all about Merch
and Print-on-demand.
Let's dive in!
1. All-over print
2. 3D effects
3. Brushstroke
4. Y2K
5. Early 2000s
6. Serif font texts
7. Creepypasta horror
8. Tie-dye hippie style
9. Big text
10. 90s geometric pattern
11. Pop culture observations
12. Poorly handwritten quotes
13. Horror cartoon
14. Trippy cartoon
15. Collage
16. Realistic wildlife
17. Landscape
18. Gradients
19. Optical illusion
20. Positive vibes
21. Urban dictionary lingo
22. Retrofuturistic
23. Fantasy
1. All-over print
All-over prints are unique Merch products that feature designs that cover the entire item. You've seen them before: patterned leggings, trippy tees, fully-printed backpacks, and many other popular products. We expect to see much more of these products in the near future. With POD companies like Printful offering many all-over print product options, you definitely should take advantage of this year if you're looking to grow your online Merch business. Pattern designs are excellent to get started!
2. 3D effects
3D effect designs are a graphic design trend that hasn't been really exploited in Print-on-demand in recent times but is poised to make a comeback. Since 3D design requires a certain degree of expertise, tools like PSD t-shirt design templates have bridged the gap between sellers with little design skills and truly awesome tee designs, enabling them to use ready-made elements in different compositions and create multiple original designs this way.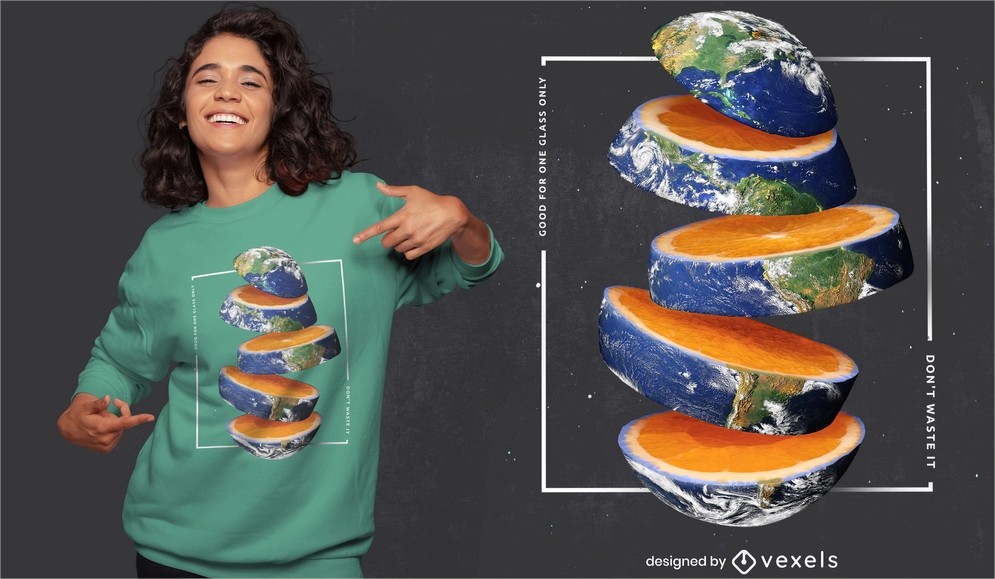 3. Brushstroke
Brushstroke style design has been around for years, and we're confident that 2023 will bring about many new twists to this relevant style. Keep an eye out for brushstroke text designs and effects that can work as details to make your designs pop even more.
4. Y2K
Y2K designs invoke early 2000s nostalgia, usually playing around with simple designs commonly for women's tops, including elements like flowers, butterflies, and short texts with stylish typefaces. Y2K style is playful above all, and it will surely be a trend that will eventually fade, so keep that in mind!
5. Early 2000s
Besides Y2K, early 2000s aesthetics are also making a splash in upcoming design trends. This trend thrives on internet culture and early Web 2.0 references, which have similarities with the Vaporwave style you might have seen in recent years. Like Y2K style, this is a trend that has a limited lifespan, so make the most out of it while you can!
6. Serif font texts
When it comes to text-based designs, letterings are usually the most visually appealing style, but serif fonts may be a change of pace from what the industry has been featuring in the past year, and this can be an interesting design pivot to take in the coming months. If you're up for experimenting with new styles, serif font texts are an easy choice to get started with.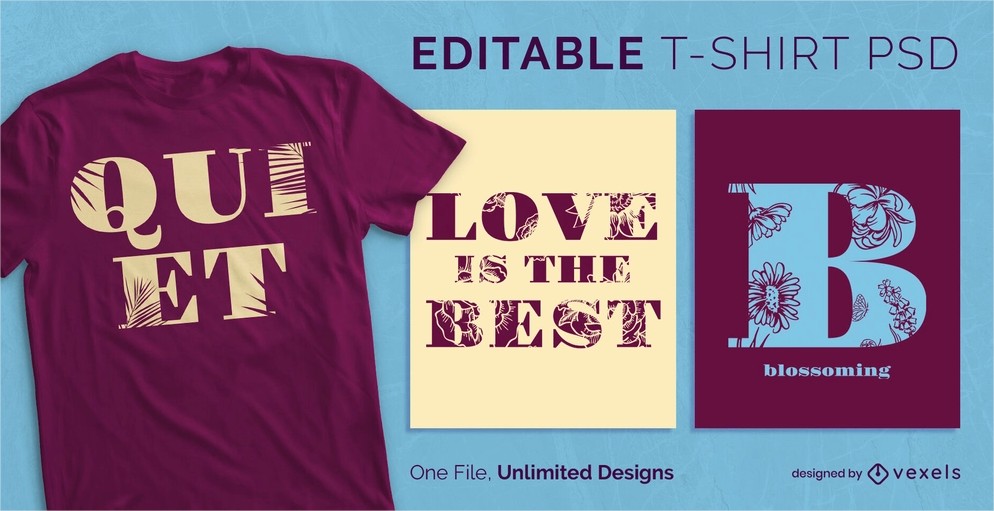 7. Creepypasta horror
Horror designs are one of the most popular and creative subjects for Merch products, and creepypasta horror has slowly been creating a cult following in modern internet culture. There are many stories to get inspiration from, including popular critters like Slenderman, to more obscure and more 'underground' stories that might strike a chord with the right audience.
8. Tie-dye hippie style
Tie-dye style clothing is always looming around, but we feel strongly positive about this trend making a comeback in 2023. This design style works best on all-over items, like the ones we mentioned earlier, and trippy designs can only make them better.
9. Big text
In most cases, big, simple designs are easier for the eye to catch. This applies to simple quotes and texts made in big bold fonts. Adding colors and details make these designs stand out even more, yet sometimes a simpler style does the trick. Editable text templates help make this job even easier.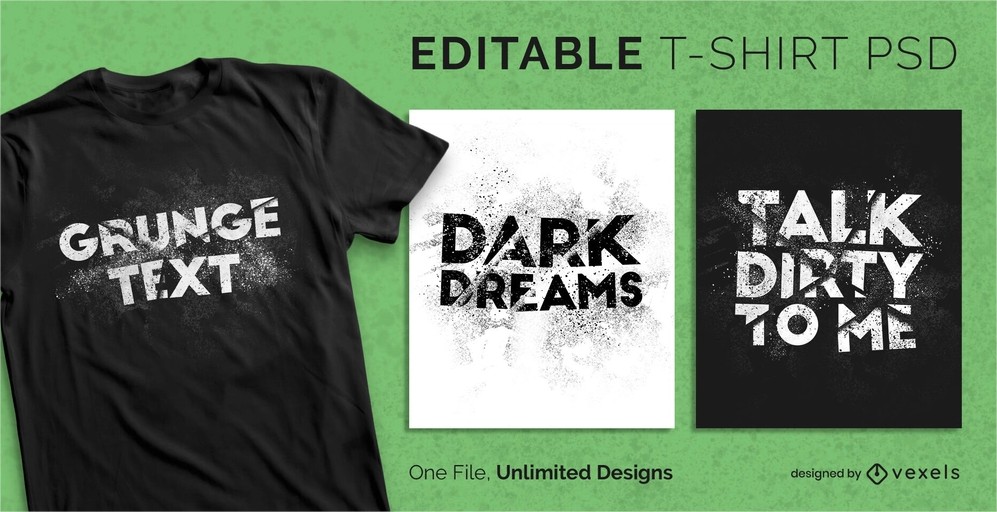 10. 90s geometric pattern
Patterns come in all shapes and styles, and 90s-style geometric patterns will be coming hot on products like pillows, mugs, and blankets, including Memphis-style designs and the like.
11.  Pop culture observations
Being a sharp observer of popular culture can be a key trait in creating Merch designs that are highly relatable and sought after. With the necessary disclaimer of keeping away from trademarks and popular figures, making relevant comments and observations on stuff that's trending at any given time can be the creative pivot your Merch business is in need of.
12. Poorly handwritten quotes
Sometimes the joke lies in the aesthetics of the quote rather than its content. Poorly handwritten quotes give out a sense of relatability that's usually easy to lock in with. You can make these designs yourself by writing your quote in this style on a white page, taking a photo of it, vectorizing it, and removing the background. You can even upload your quote in a T-shirt Maker and customize it further!
13. Cartoon horror
We've seen the steady rise of horror-style shirts in the POD industry, and we're confident that experimenting around it can yield even more dividends in years to come. One of the tropes we noticed has been picking up slack is pairing horror with an element on the opposite side of the spectrum: cartoons. Much like creepypastas, the cartoon horror subgenre has been creeping its way up to prints and has no intention of letting go any time soon.
14. Trippy cartoon
One of the main Merch design tips we discussed in a post about how to make best-selling t-shirts is to make designs that are easy to find. Well, trippy designs have one of the most fun and interesting search terms and usually tend to be very eye-catching to potential sellers. We look forward to this one being exploited further.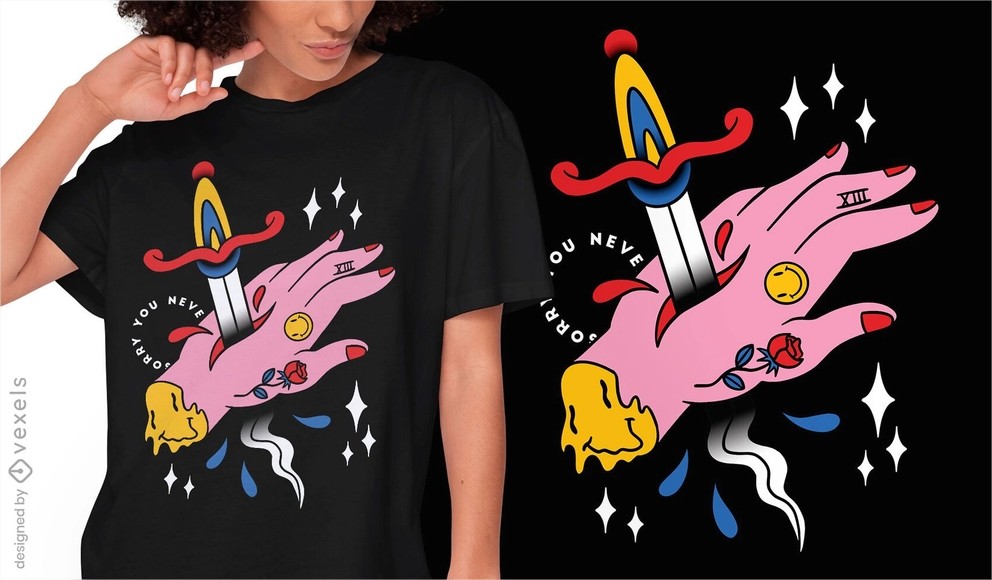 15. Collage
Digital collage artists and enthusiasts have found print-on-demand to be an excellent excuse for earning money with their passion. Nowadays, tools like collage PSD templates also enable sellers with little artistic or design expertise to participate in this style that's yet to become a trend. 
16. Realistic wildlife
Among merch designs with animals, realistic wildlife is one trend we rarely see being exploited, and we expect this one to be a sleeper for the coming months. Realistic animal designs can be surprisingly easy to make with editable templates, or even using an online t-shirt maker.
17. Landscape
Landscape designs tap into different styles and buyer personas, we look forward to seeing this trend rising in t-shirts as well as in other types of products like posters, mugs, and pillows.
18. Gradients
Gradient designs are not going anywhere anytime soon, so keep an eye on this style as part of your product strategy for the coming year. Experiment with different mixed styles and elements, like gradients and collages, and apply gradients to big bold text, just to kick things off with a few ideas.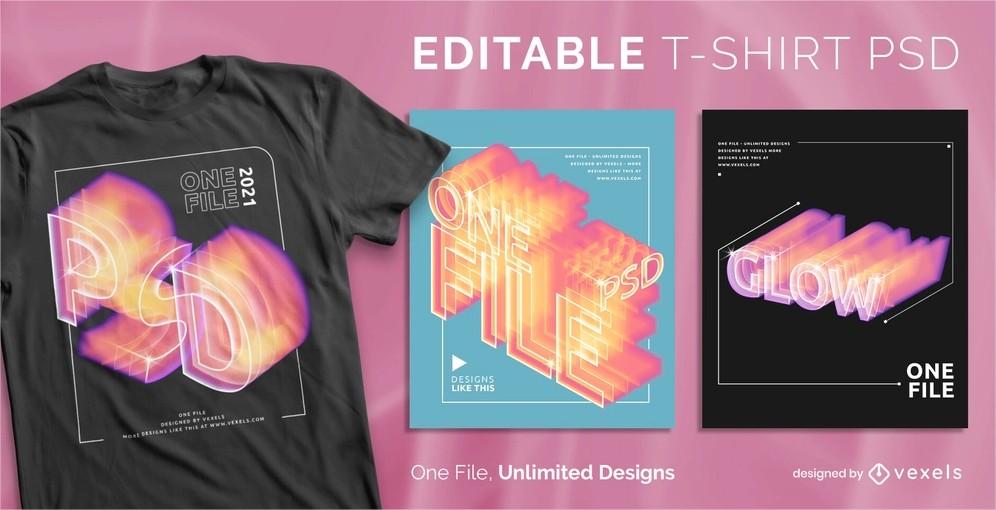 19. Optical illusion
Optical illusions are another extremely fun and interesting graphic style that stands out among the rest. We've seen very little of it being used recently, and we believe it's a style that can make a splash in the near future.
20. Positive vibes
In times of uncertainty and overexposure, reinforcing and positive messages can not only be appealing but also purposeful. From short to long quote designs, positive messages are usually made using a colorful palette which can go from loud to gentle by tuning its intensity. It all depends on your message.
21. Urban dictionary lingo
Many of our favorite everyday words are completely made up of trends, and with the hyperconnectivity that we have through the web, every year brings a tidal wave of new words that become part of the culture. In recent times, terms like 'cap' (it means 'lie' or 'you're lying'), 'fr' ('for real'), and 'ngl' ('not gonna lie') have taken over our speech, and they can easily take over your products. Keep an eye out for new words and be swift when getting them onto products.
22. Retrofuturistic
Retrofuturistic design is conceived as a view of the future through the lens of the past. Applying modern technology and concepts with a retro take is an interesting idea that we think can get more and more traction in months to come. In a way, this concept ties well with steampunk and cyberpunk design ideas.
23. Fantasy
Fantasy designs feature traditional characters like elves, fairies, gods, monsters, and everything in between. Regarding upcoming trends, we believe Fantasy-themed shirts with modern-day jokes and observations can add a touch of flavor that is yet to be used in the mainstream.
Turn design trends into t-shirt designs
All of these trends and ideas can be designed by everyone, including you of course!
Online tools like the t-shirt maker are free to try out. 
PSD t-shirt templates allow sellers like you to make high-quality designs with a fraction of the skill needed. 
In case you're looking for the best design partner for your t-shirt business this year, be sure to check out our membership plans, including a 25% discount on annual & lifetime plans and multiple benefits to support you and your passive income efforts.
Learn
all about Merch
and start your t-shirt business today!