One of the most popular questions among people who want to start a t-shirt business is how to make the best-selling t-shirt design, but more importantly, what it takes to make a best-selling t-shirt design.
After years in the print-on-demand industry, we know for a fact that having the best-selling t-shirt designs is more about how sellers prepare to think about the design, rather than just focusing on having design ideas and going on designing them.
In other words, rather than having killer design skills or finding the best way to outsource design, you must focus on Research first, and move on from there. But let's not get ahead of ourselves!
In this blog post, we'll explore a few key aspects of what it takes to have successful t-shirt designs that sell, especially on Merch by Amazon, and briefly explain the reasoning behind them.
So what makes a best-selling t-shirt design?
Keyword-oriented

Low-competition + high quality

Easy to find

Relevant

Relatable

Funny

Simple

Dark shirt base color
Keyword-oriented
Google and Amazon are among the most powerful search engines and the prime way for your customers to get to your t-shirts. Keyword research is one of the key components in the success of any online t-shirt business, including yours, since they represent what people are looking to buy. There are multiple ways to do keyword research for t-shirts, some are free, and others are paid; one suggestion is to use Amazon's search box auto-suggest feature by typing a keyword you are interested in exploring, then check out what Amazon suggests and take inspiration from there. Start your research by using keywords that you relate with the most and are knowledgeable about, as that will make your creativity flow better.
Low competition + high quality
Usually, a successful t-shirt design is one that stands out from the crowd. In low competition niches which are either unexplored or feature just a couple of OK designs, having a design that fulfills the niche's demands, the right keywords, and a great design is a recipe for potential success. We use 'potential' here because you have to make sure that the niche you're getting into has enough people that would like to get a tee of that topic. In any case, a low competition niche where you can enter with high-quality designs can turn into your Golden niche. If you get a best seller design on a low competition niche, be sure to continue to add more of those designs to that category in order to increase your product and brand exposure.
Easy to find
In addition to keyword research, during the upload process, you have to make sure that you write your product in a way that it's easy for your potential customers to find. Amazon cares about your bullets, so make sure you include your main keywords in each of them, avoiding keyword spam on each bullet. If you're doing a tee for a special kind of purpose, like a workout tee, you can include information like "great fit for working out". Also, try to make your product something that is made out of concepts that go well together and aren't hyper-niched down, for example, "wine mom" will be a little more popular concept than "bourbon mom".
So for Amazon, when writing the product listing, do your best to include your main keywords in:
Title

Bullet #1

Bullet #2

Description – In this section, you may copy and paste the contents of both bullets!
If you're running a niche store, you may also see to include the main keyword as part of your Store Name too.
Relevant
When customers embark on a shopping journey, products that are highly relevant for buyers have an edge over those products that target a broader audience and interests. In the case of fitness t-shirts, a broader interest could be Running, whereas if you make a t-shirt about calisthenics, and especially about pull-ups, your chances of getting a sale can easily increase, given your keywords and design are top-notch. When creating t-shirts that are relevant for your audience, try designing them around the more emotional and passionate aspects of the niche you're going for.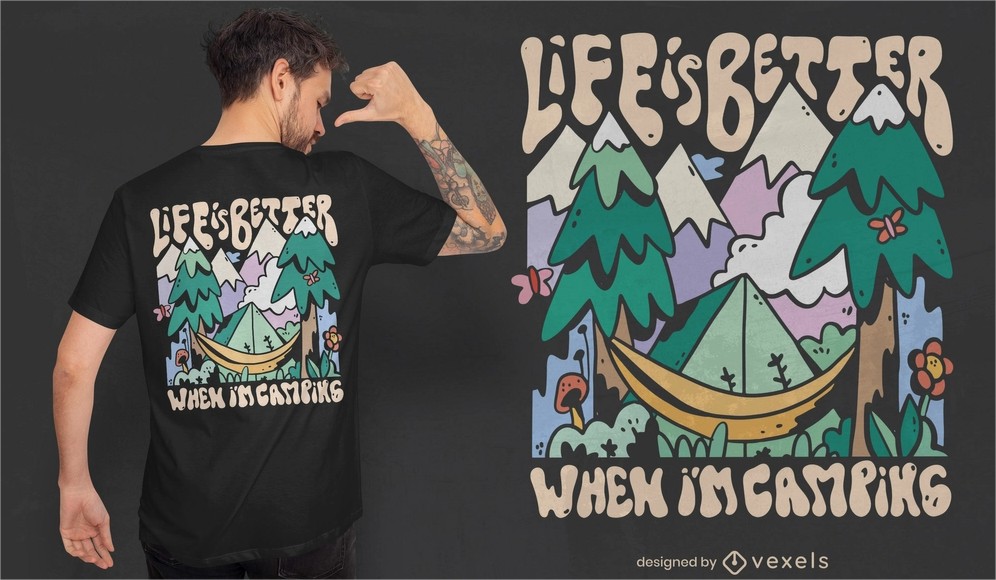 Relatable
Similar to the previous point, some of the best-selling t-shirts are more about relatability and making a connection with the person that's buying them. A great example of t-shirt design that's relatable is goal-setting t-shirts, like those related to losing weight or improving mental health. Having products that buyers can easily relate to is a tactic aimed at increasing the appeal and purpose of your product, and they're often considered as deal-closers.
Funny
Funny t-shirts could easily represent the majority of best-selling t-shirt designs in the market since they usually cross out multiple requirements mentioned above like being easy to find, relatable, and keyword-oriented. Whenever you get to a niche or design idea, try out thinking about it with a funny twist too, and see where that leads you. Be mindful that being such a popular and broad concept, it may be difficult to find funny designs or concepts that stand out.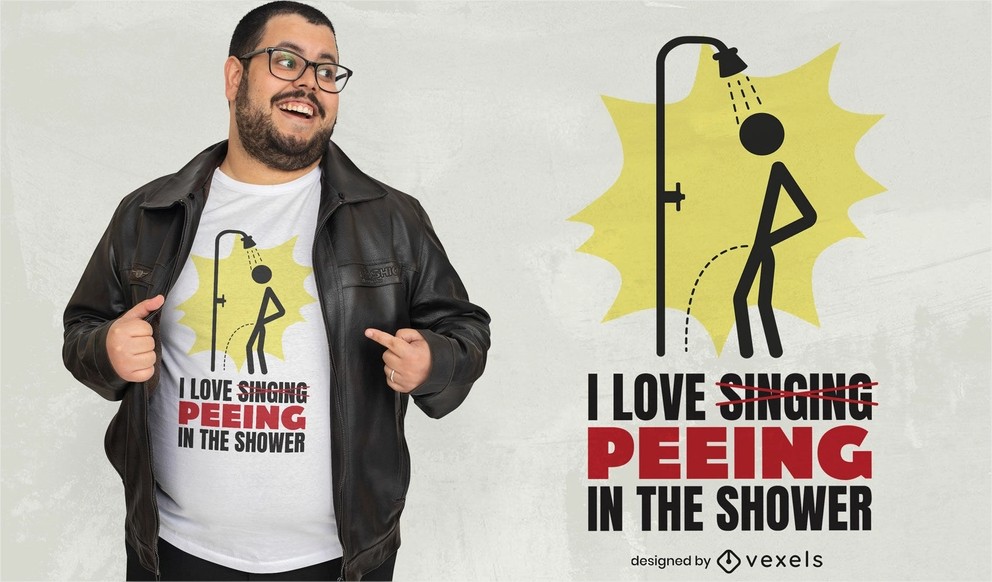 Simple
Previously, we mentioned that one of the characteristics of a best-selling product is being easy to find. One of the factors that helps a t-shirt stand out is its ease-of-comprehensibility, or in other words, how quick the design is to convey an idea to a buyer and cut mind corners when it comes to closing a purchase. Simple designs are easy to understand, and in some cases easy to relate to. Complex designs can instantly dazzle a buyer and close a deal as well, yet they are also more likely to "ask too many questions" to the buyer who might want to turn to some more basic designs. In general, simple t-shirt designs are more wearable than flashy or party-oriented designs, so if you're keeping it simple, you might be doing it right.
Dark shirt base color
According to Amazon, the most popular base t-shirt color is black, followed by dark and neutral colors. This might give you a few ideas to work on as far as design goes, since designing for a black t-shirt definitely has different requirements than designing for white or clear-colored tees. For example, there have been cases where sellers, in their efforts to upload as many products as they can, select all the color options, completely overlooking that the design's colors will work differently depending on the shirt's base color. Consider creating only designs that work on black or dark t-shirts for a few weeks and see how that goes.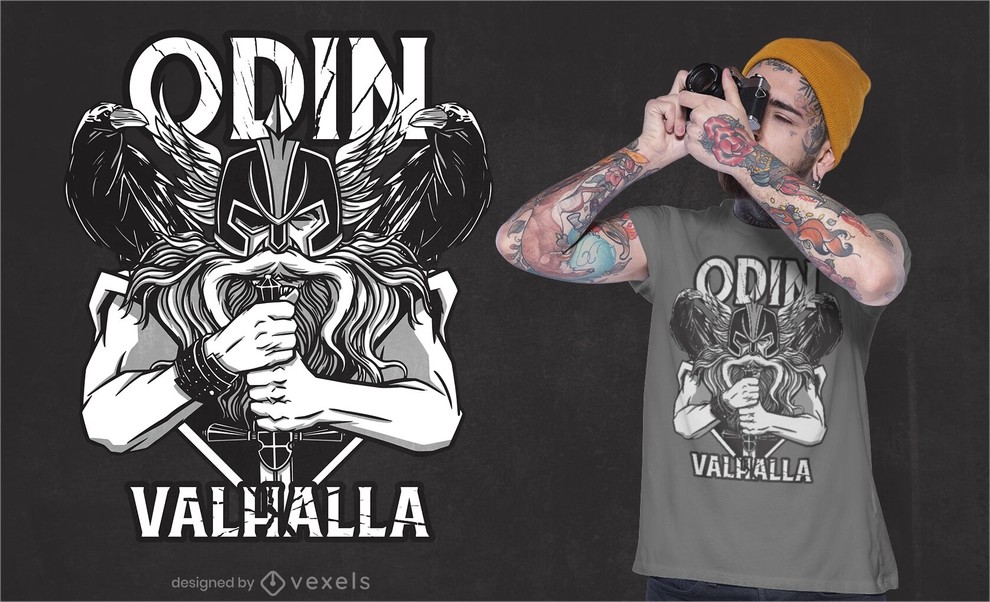 Yes, I now have a best-selling design! Now what?
And if you hit a best-seller, it's time to iterate! Take your successful design and make variations of it, experiment with other keywords, and try out many different things in order to optimize your success at least a 1% more.
Check out thousands of awesome t-shirt designs that might become your next best-seller at Vexels' library.
Create a best-selling t-shirt design of your own with our T-Shirt Maker, and generate dozens of original variations only available to you. If you are not a Vexels subscriber yet, you can still try it out in full for free.