Creating a t-shirt design that sells is a tricky task. While having cool ideas for t-shirts that you would wear might be a viable plan, this is oftentimes not the case, as you'd be falling into the trap of becoming your own buyer, and truth is, you are unlikely to be the target audience for the bulk of your sales.
When it comes to selling t-shirts on Merch by Amazon, coming up with t-shirt design ideas that sell usually requires some form of merch research, like keyword research, looking out for trends, BSR ranking on Amazon (Best Seller Rank), and even paying close attention to your own local news.
Being the leading design platform for Merch sellers on print-on-demand, at Vexels we have years of experience with Merch designs, whether it's with print-ready designs, or with customizable t-shirt design templates that unlock a world of opportunities and original custom designs.
In this article we round up 21 t-shirt design ideas that we've seen have made sales in the past, are viable in the present, and are likely to bring revenue in the future. This is not an exhaustive list, and many of these ideas regularly come bundled up in our monthly Merch Digest guide.
Without further ado, let's jump onto the list of t-shirt design ideas for Merch by Amazon:
1. Outdoors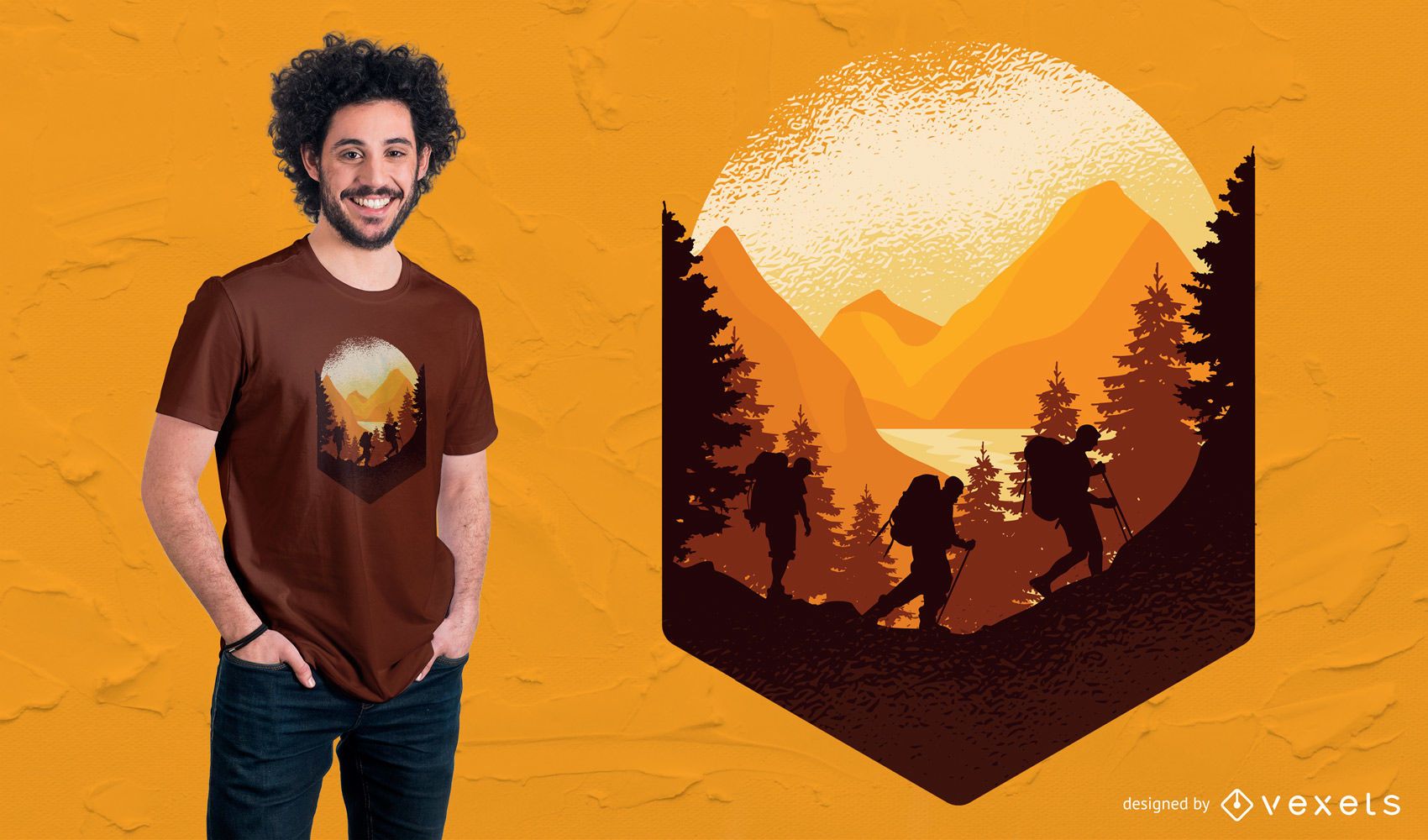 People who enjoy outdoor activities are usually really passionate about them, with a love for nature, animals, and traveling that makes it easy for you to pick an outdoor-related topic and flesh it out as much as possible.
Some popular outdoor niche design ideas are:
Fishing

Hiking

Stargazing

Camping

Mountains

Lakes

Forests
2. Fantasy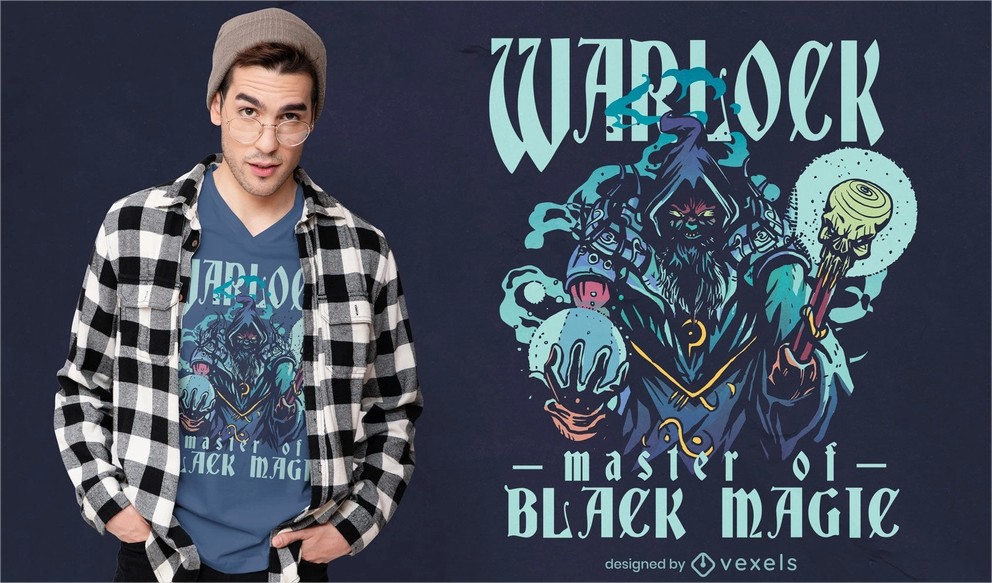 Ahh Fantasy, so many options to go with here. Since 'Unicorns' is a pretty contested niche, it should be noted that the Fantasy niche is very wide and appealing to the fantasy literature enthusiasts and for the nerd audience as well. Dragons, faeries, wizards, spells, and Dark Lords are all more than viable elements to design fantasy t-shirts if you're into it. You can already tell there are a gazillion options here, but we'll mention a few to get your creative juices flowing:
Fantasy t-shirt design ideas:
Mermaid

Barbarians

Elves

Magic

Castles

Giants
3. Leisure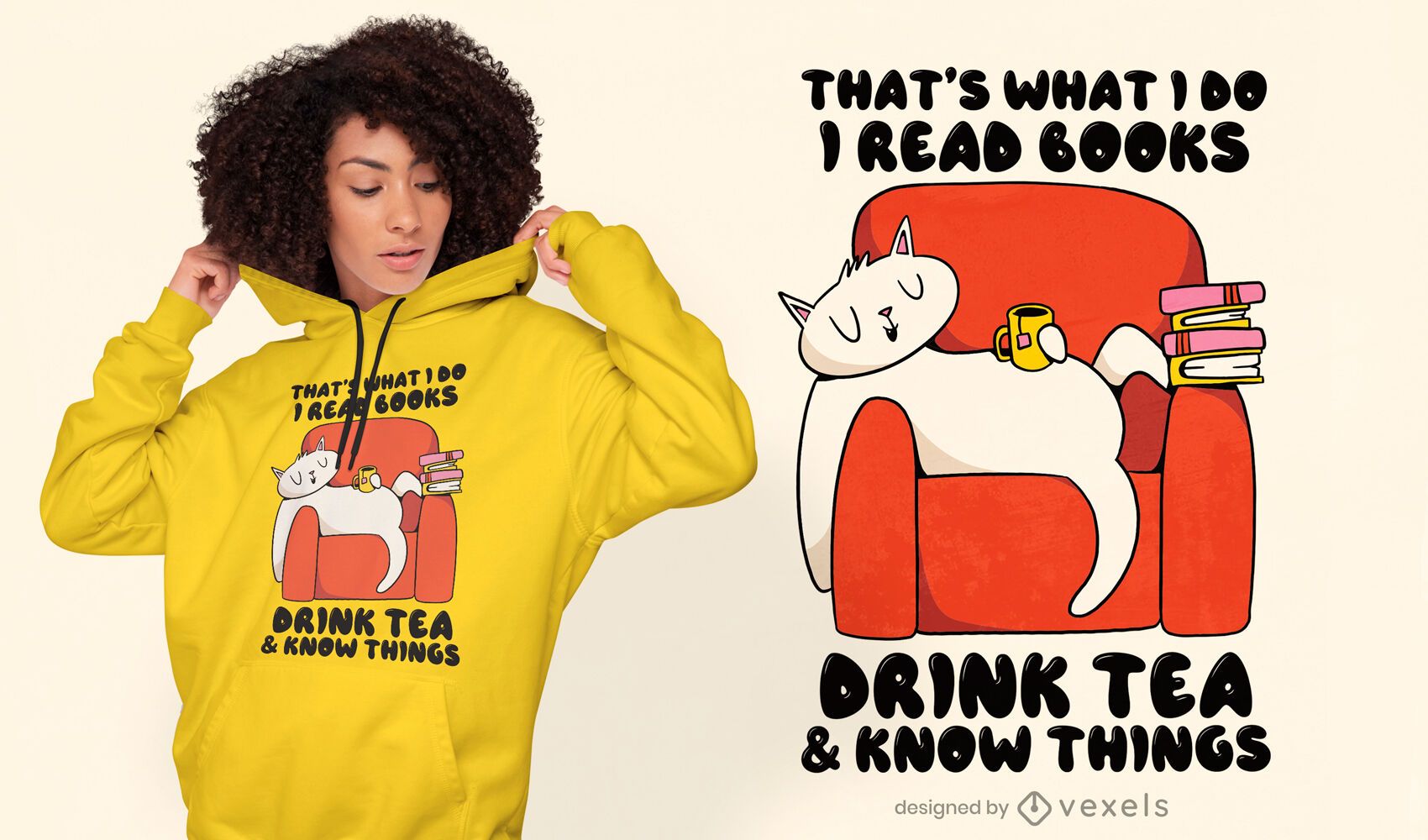 By definition, 'leisure' represents time and activities devoted to anything outside working or basic needs (like eating). Subjects vary widely, and they can go from something laid-back to something more serious. Here are a few firestarters for leisure t-shirt design ideas:
Listening to music

Sunbathing

Reading

Napping

Knitting

Going out

Bike riding
4. Party
Party t-shirt designs usually talk about having a good time, a funny reference to a particular event, the people you're partying with, or party activities like drinking and dancing. Funny and upbeat messages are at the heart of these designs, and they are mostly intended to bring a smile to whoever sees them. Some party t-shirt designs address the following:
Funny quotes

Drinking

Dancing

Music genres to dance to

Colorful patterns

Funny illustrations

Birthdays
5. Wedding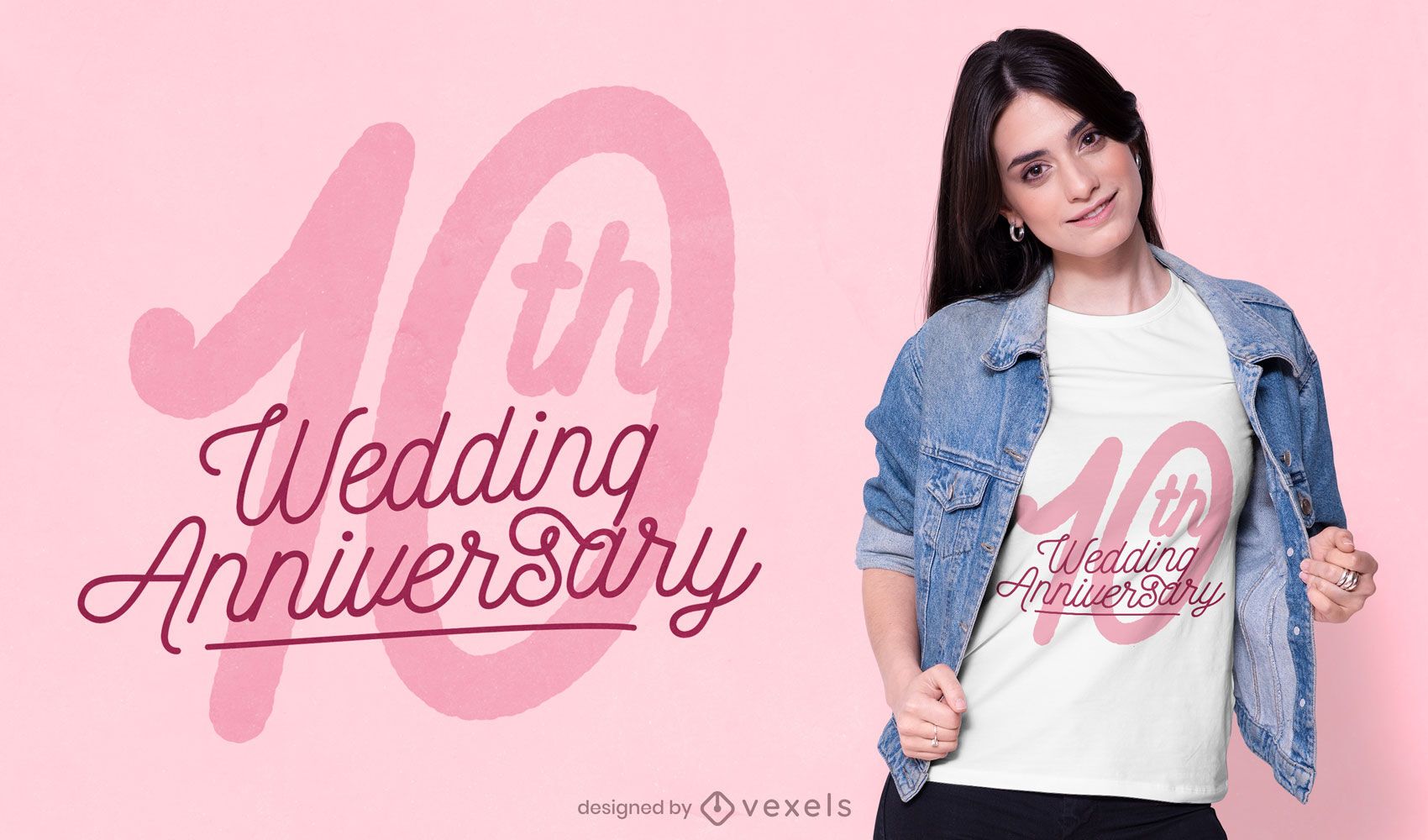 This category should actually be more about bachelor/bachelorette parties rather than about Weddings themselves, but given the 'marriage' context, the categorization felt right. Here, like in various other categories, it's all about the message. Popular designs are about bachelor and bachelorette parties, like the classic "I'm Getting Married" whether it's celebrating or suffering it, or also post-marriage t-shirts, like quotes praising the husband/wifey.
6. Family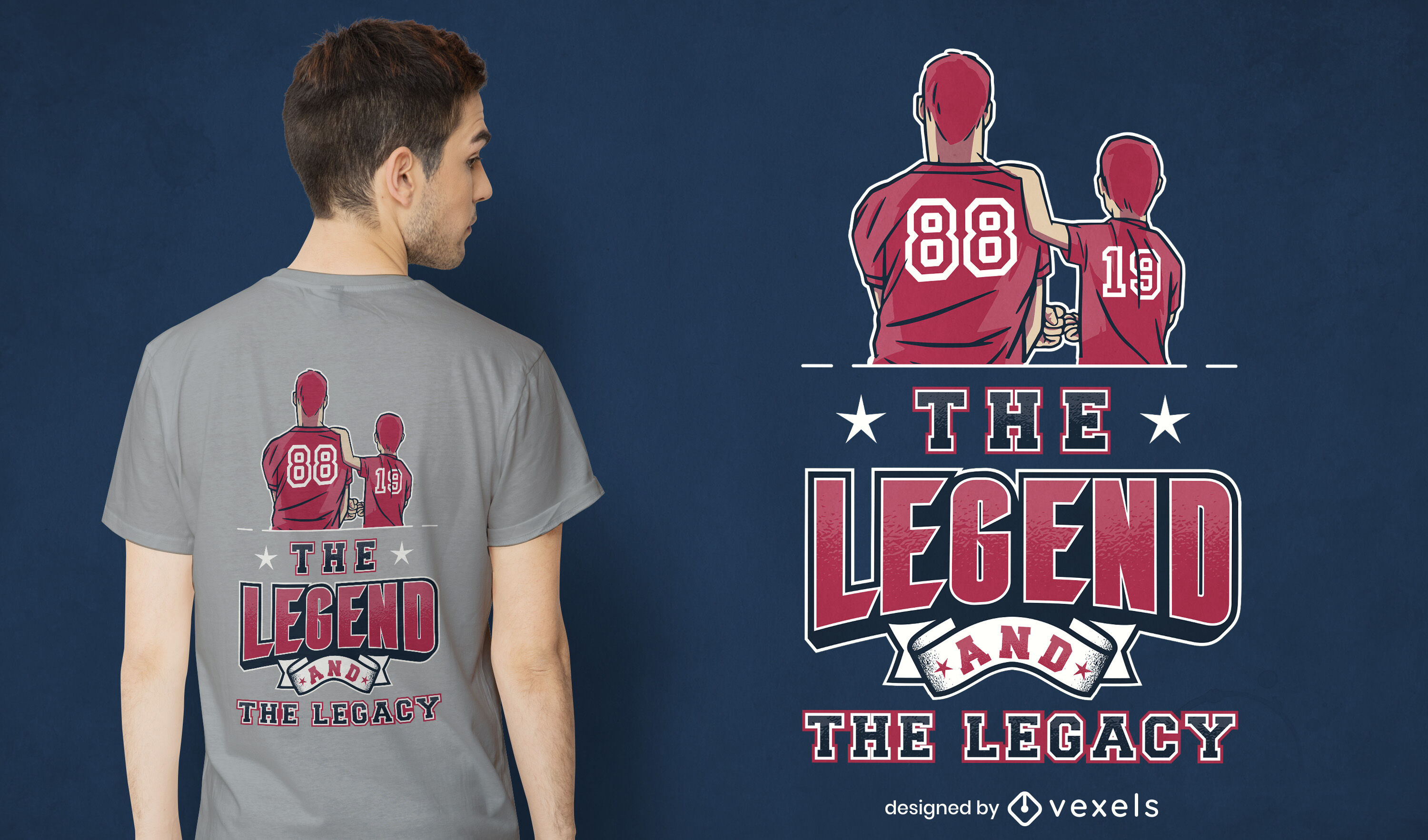 Family relationships are diverse, and when 'Best Dad' and 'Best Mom' t-shirts are the only thing you can think about, you should start looking sideways and think about the special moments you share with all your relatives. Think about the special moments they live throughout their lives, like birthdays, anniversaries, graduation events, important achievements like forming a new business, and you'll soon realize that others (your buyers) go through the same things.
Some family t-shirt design concepts you can go for are:
Pregnancy

Graduation

Best cook/musician/partner (in relation to a family member)

Expert in-

Mom of-, brother of-, etc.

Birthdays

Family reunion

Large families

Baby reveal
7. Events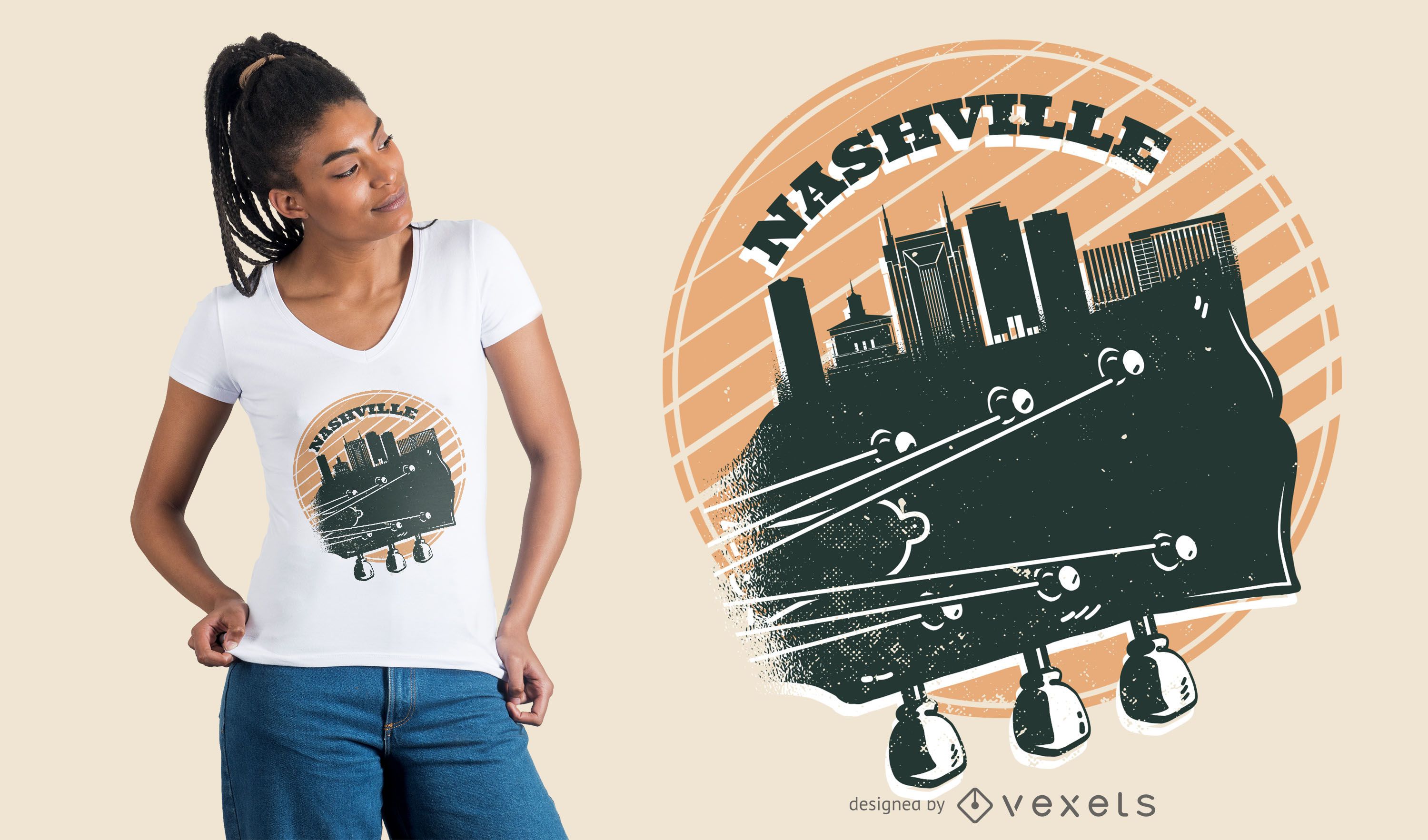 Local events, small or large, are excellent opportunities to sell t-shirts to event-goers. Music festivals, open-air concerts, and theatres bring people together who are looking for any type of memorabilia. Even if you sell online, staying ahead of future events will give you an edge when designing t-shirts related to a landmark event or show. It's worth noting that you should never use the name of the event or artist/band as part of your t-shirt design, yet feel free to make a reference to it.
8. Local businesses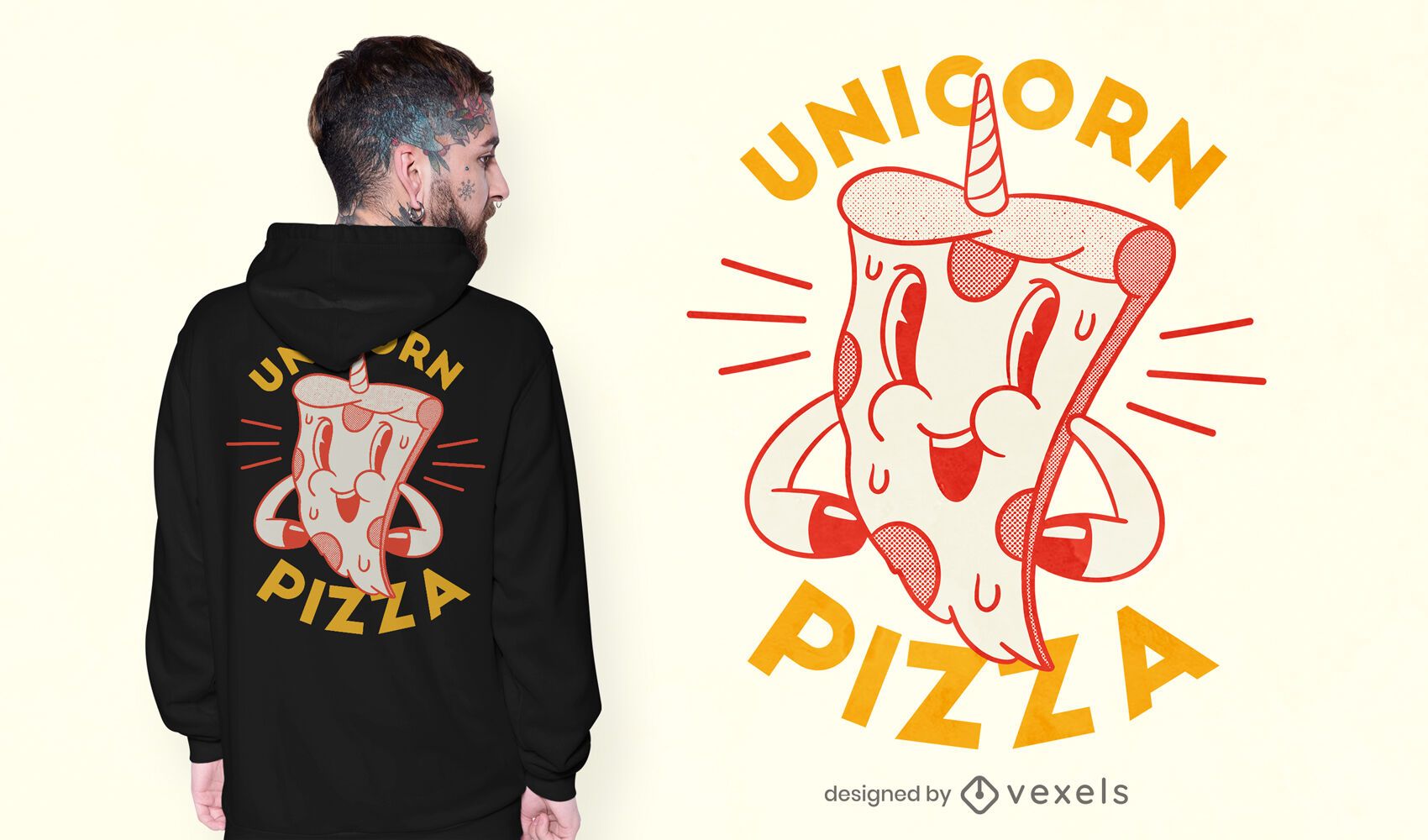 A not-so-popular but very viable option in its own right is to tackle local businesses as a t-shirt provider, given that you have a POD account and the design power to back it up. The way this works is to head out to a local business and offer your t-shirt service, whether it's to brand up the business or as a marketing stunt to further promote it. Some examples of t-shirt designs for local businesses are:
Gyms

Pizza places

Laundry services

Restaurants

Drugstore

Stationer's shop

Coffee shops
9. Gaming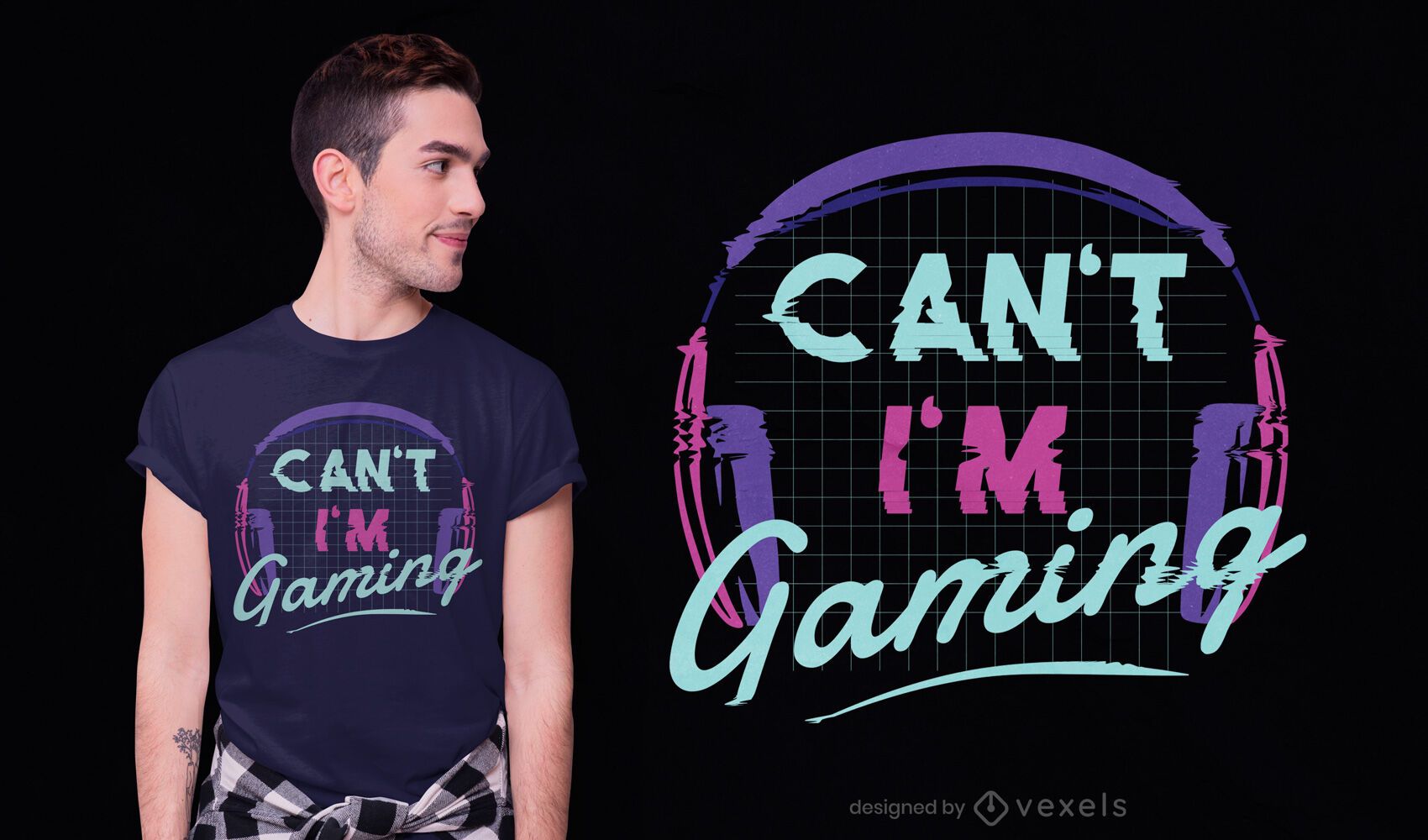 Gamers are another highly passionate niche of people who enjoy their favorite games and characters even with a sense of pride, so it's safe to say that gaming t-shirts are definitely something to try out. Most of the successful gaming t-shirt design ideas make references to a game or character in question, oftentimes via puns or running jokes. Never use a gaming character or element as-is, since it will get you in trouble, but funny quotes or graphic design jokes are a great way to lure gamers to your designs.
10. Unorthodox animals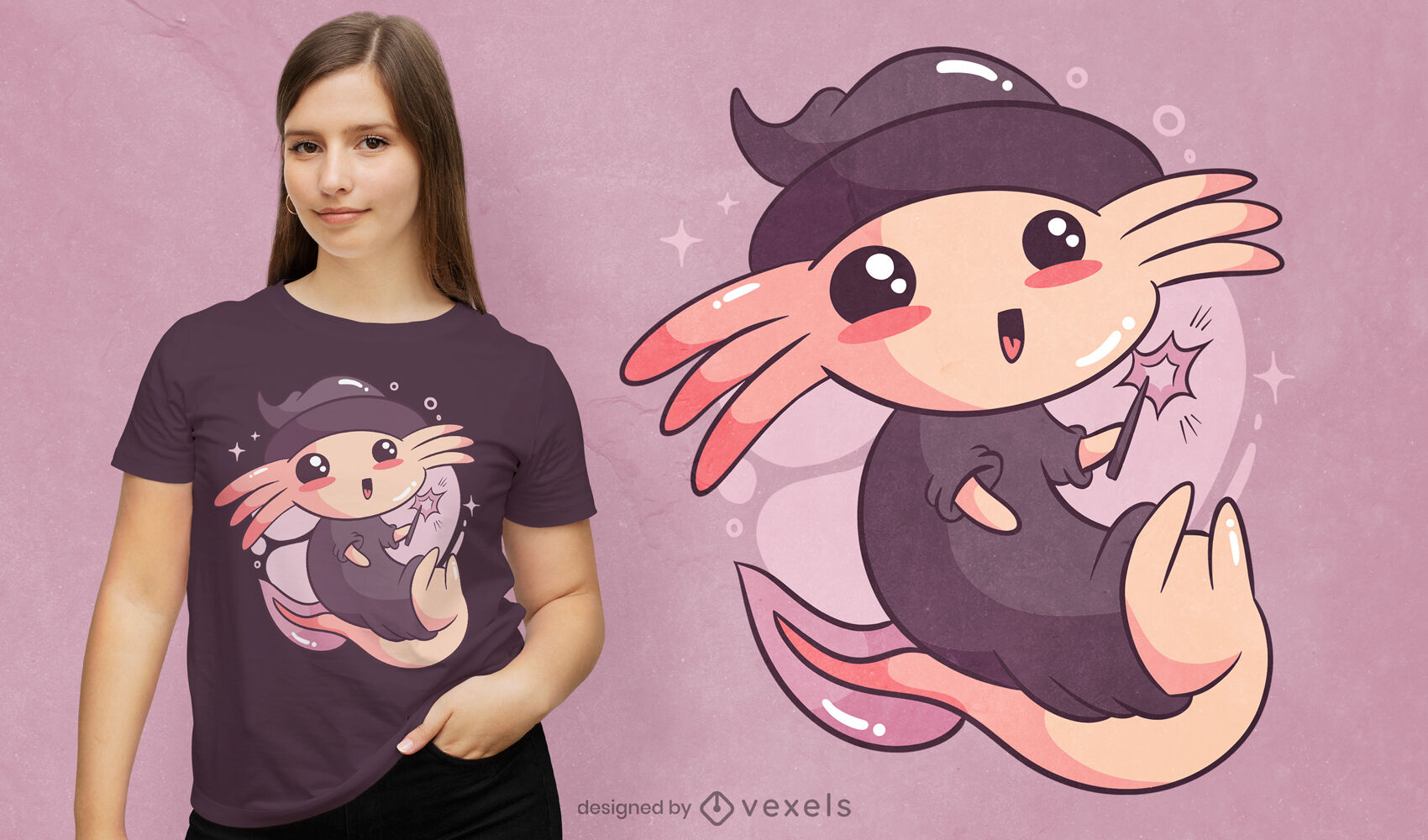 Cats and dogs are the quintessential animals to slap on a t-shirt design, which makes complete sense since few people are able to house an ox, a goat, or a bear in the comfort of their own place. That being said, there is a particular interest in other wild animals that people often relate with, or even if they don't relate with, they are either weird enough or attractive enough to justify making a t-shirt out of it. Despite some animals not being "weird", here are some unusual animal t-shirt ideas you can go with:
Axolotl

Giraffe

Dragonfly

Possum

Honey badger

Meerkat

Koala

Hedgehog
11. Trends
Trends are one of the most elusive, yet most effective ways to make t-shirt designs that sell. Due to their fleeting nature, trend-based designs need to be fast to produce and upload, as well as deliver the right message and avoid copyright infringement at all costs. Because of the latter reason, they are also somewhat dangerous to get around, but if you detect a trend that's hot as well as safe, then you're good to go. To keep it as timeless as possible, we won't suggest any current trend, but we can tell you that to look for trendy designs you could turn just take a more objective look at your social media channels, mainly Twitter, Instagram, and TikTok, which are the most visual and popular at the moment.
12. Mental Health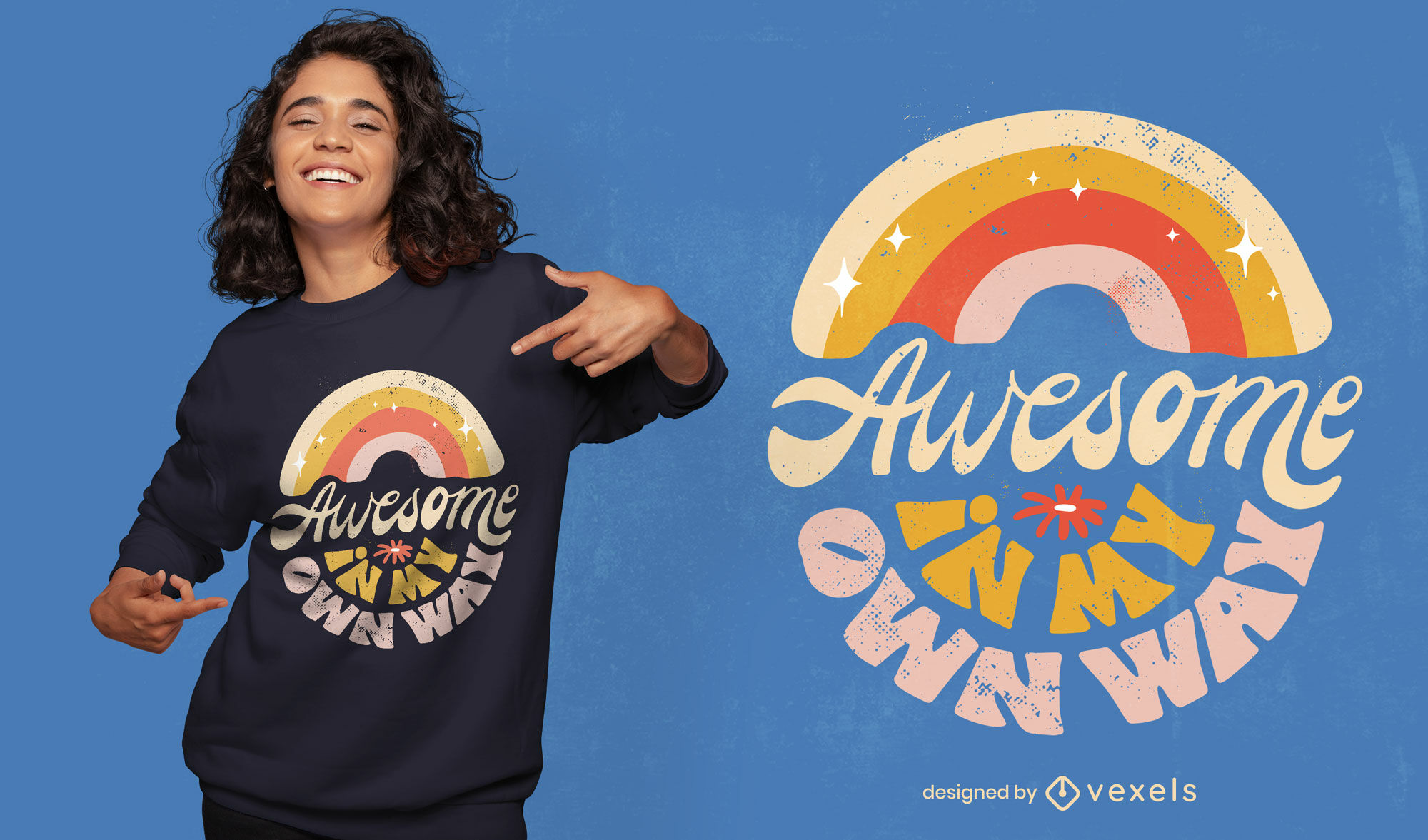 Mental health is an increasingly popular topic nowadays, and when you think of it, it has always been around. To some degree, it's a relatable subject for anyone. Bringing visibility to difficult afflictions and messages of support for those who struggle is a great way to source t-shirt design ideas. Here are some topics about mental health:
Neurodiversity

ADHD

Anxiety

Depression

Therapy
13. Positivity
Positivity t-shirt designs are a mixture of text and images that are meant to be cheerful, upbeat, pleasant, and bring a smile to your face. Even if you feel a little cranky from time to time, do make an effort to browse around for products with positivity messages. We recommend going over to Etsy, where you can find thousands of good-spirited messages and products. These products usually come in pastel, soft colors that are pleasing to the eye, so save your red and purple ideas for other t-shirt niches. Examples of positivity t-shirt designs could be:
Cheer up, it's Friday!

No bad vibes here

Love is your right
14. Social issues
T-shirts are a great way to express messages, feelings, emotions, and also raise your voice and awareness on social matters. Keep in mind that some topics are more difficult than others, so you will want to stay clear of subjects that might be interpreted as offensive or hateful. Some examples for social issues tees:
Your rights, my rights

Human = Equal

Donate & Heal
15. Support
Unlike 'positivity', support messages can oftentimes spring from negative situations or feelings, and many t-shirt designs have been made to support individuals as well as movements and causes. A few examples of support t-shirt ideas are:
F*ck Cancer

You are ready for this

I'm different too, so what?

Crushing the struggle is real too
16. Abstract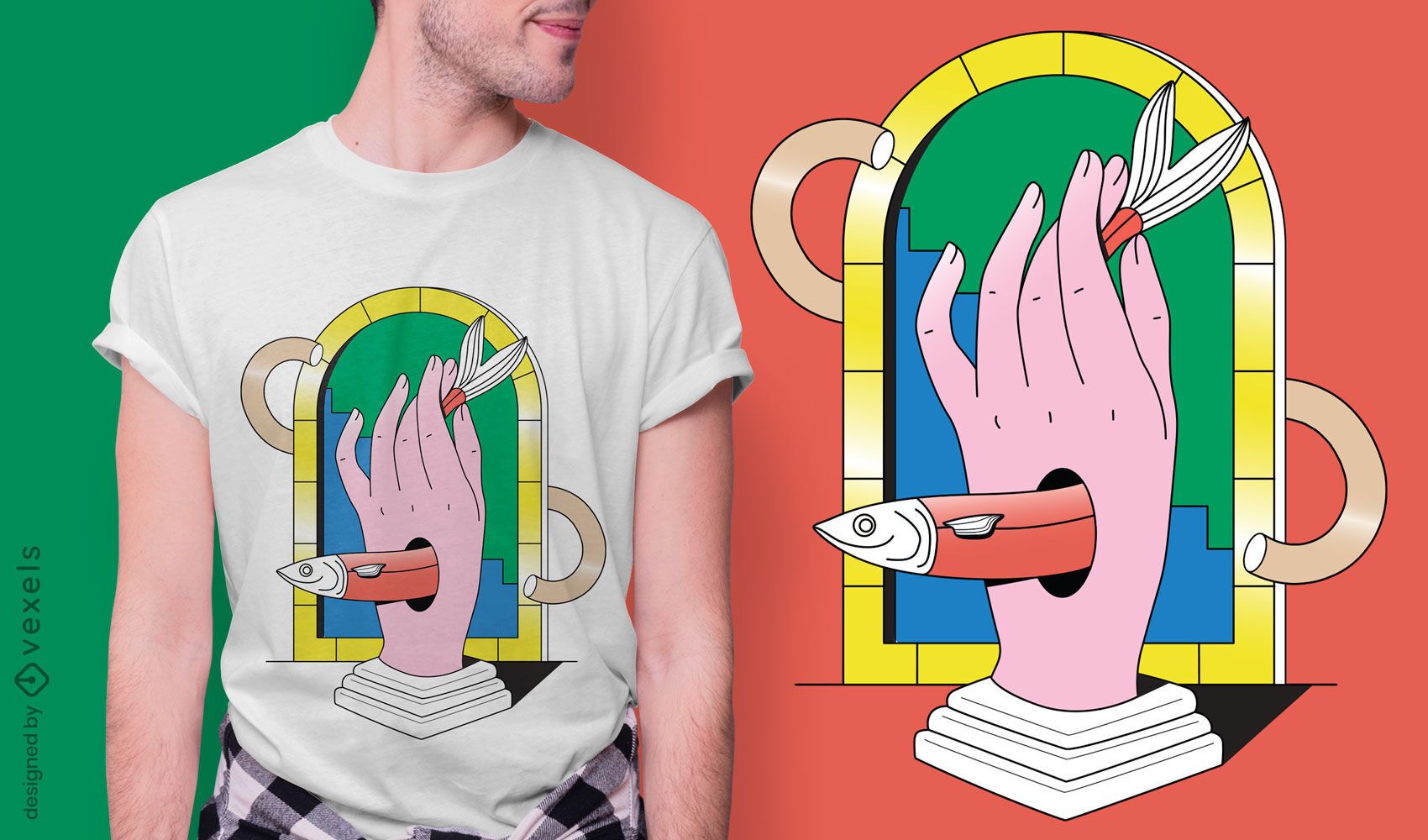 Another popular t-shirt design idea is going into abstract designs. Finding the "right" abstract design requires handling a certain degree of artistic concept just to better understand what could click more with your buyers, but all in all they work amazingly well for people into trippy and graphic t-shirt designs. As a rule of thumb, they rarely feature text, and present vibrant, appealing colors and shapes.
17. Quote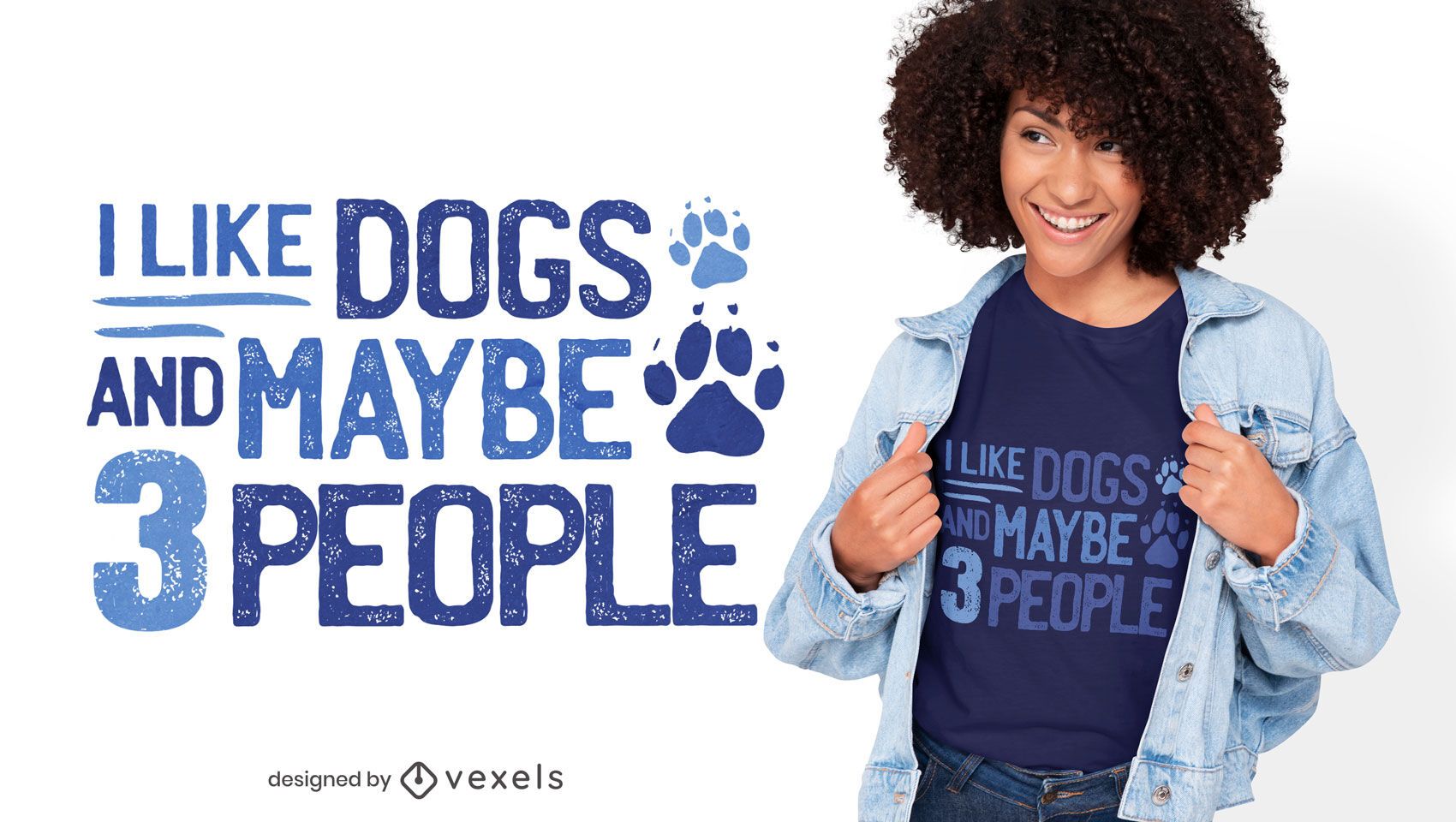 Quote t-shirt designs are among the most popular t-shirts out there, and it's up to your wits and humor to make the best impression possible in your audience. As a guideline, the fewer words, the better, and always, always be sure to first check for copyright before going into designing. Stay away from pop culture quotes, but feel free to create your own original phrases. If it's extremely viral, you probably don't want to use it, since you never know when it's going to be submitted for trademark.
18. Politics
Many people feel strongly about politics, and it's no wonder why so many t-shirt designs have been around this subject since the beginning of print-on-demand. Some use political t-shirt designs to express their opinion on a specific matter, others use it to mock a certain representative or affiliation. It's because of this strong impact that political t-shirts are prone to be bought by passionate people, i.e. people more inclined to buy. Like with most sensitive or edgy kinds of designs, we recommend you to stay as safe as possible design-wise since we have seen designs being rejected due to their offensive or conflictive nature.
19. Baby
Baby t-shirts are a great idea for t-shirts since well, babies are born all the time. Popular baby t-shirt designs feature one or some of the following:
Cute animals

Dinosaurs

Bears

Sharks

Safari animals

A quote related to parents

Mommy's boy/girl

Daddy's cutie pie

Professional drooler since ______
20. Puns
Pun t-shirt designs come in the form of quotes or graphic designs, and they refer to silly jokes that usually pair up ideas that have or appear to have more than one meaning. Some examples could be:
Avocadhoe

Dr. Ill Instructor (for dentists)

My weekend is all booked (for readers)

Cereal Killer

One in Cha-million (a joke on "chameleon")
21. Travel
Humans have a natural tendency towards traveling. Our sense of discovery and adventure is deeply rooted in our DNA, and travel t-shirt designs are a great way to elaborate on that message. Travel t-shirt ideas you can pick from are:
Specific countries, sites, and locations

Spain

National parks

Route 66

Quotes related to traveling

Ahh, the great outdoors!

Sunset awaits

The road is my home

Travel concepts

Far away

Adventure

Freedom

Discovery

Wonder
22. Funny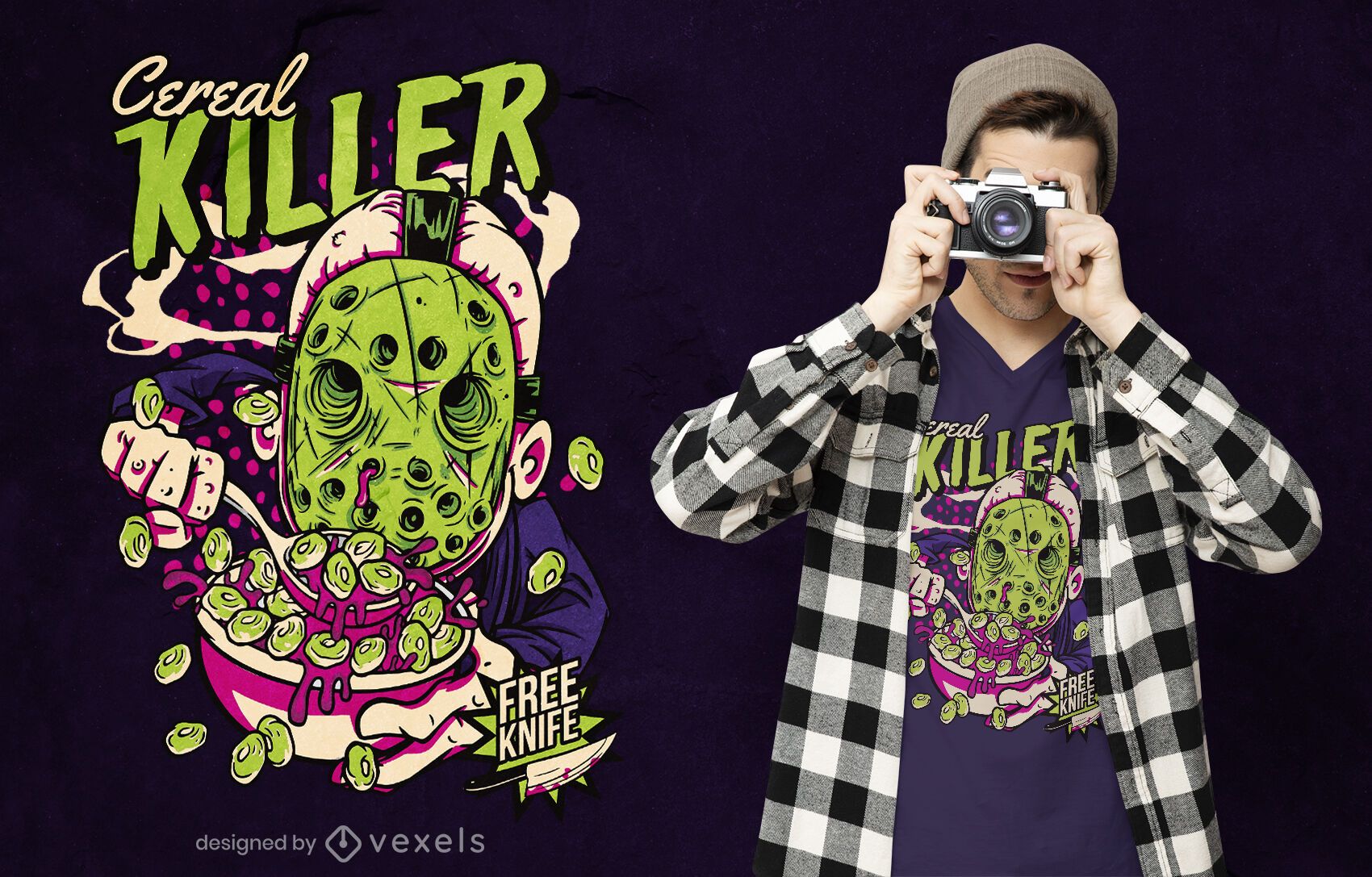 Funny tees are arguably the best kind of tees you can make since they are the most easy-to-buy t-shirts due to their likeableness and 'relatableness' (it's not a real word, but you get it); they are excellent options to start thinking about producing designs. Funny t-shirts also happen to be easy to make because there are loads of different variables you can go with, whether it's a funny quote joke or a graphic pun. You can pretty much make fun of anything (without being offensive) and possibly find your next winning design. Don't know where to start? Check out our huge collection of Funny t-shirt designs and go from there.
23. Anime /Japanese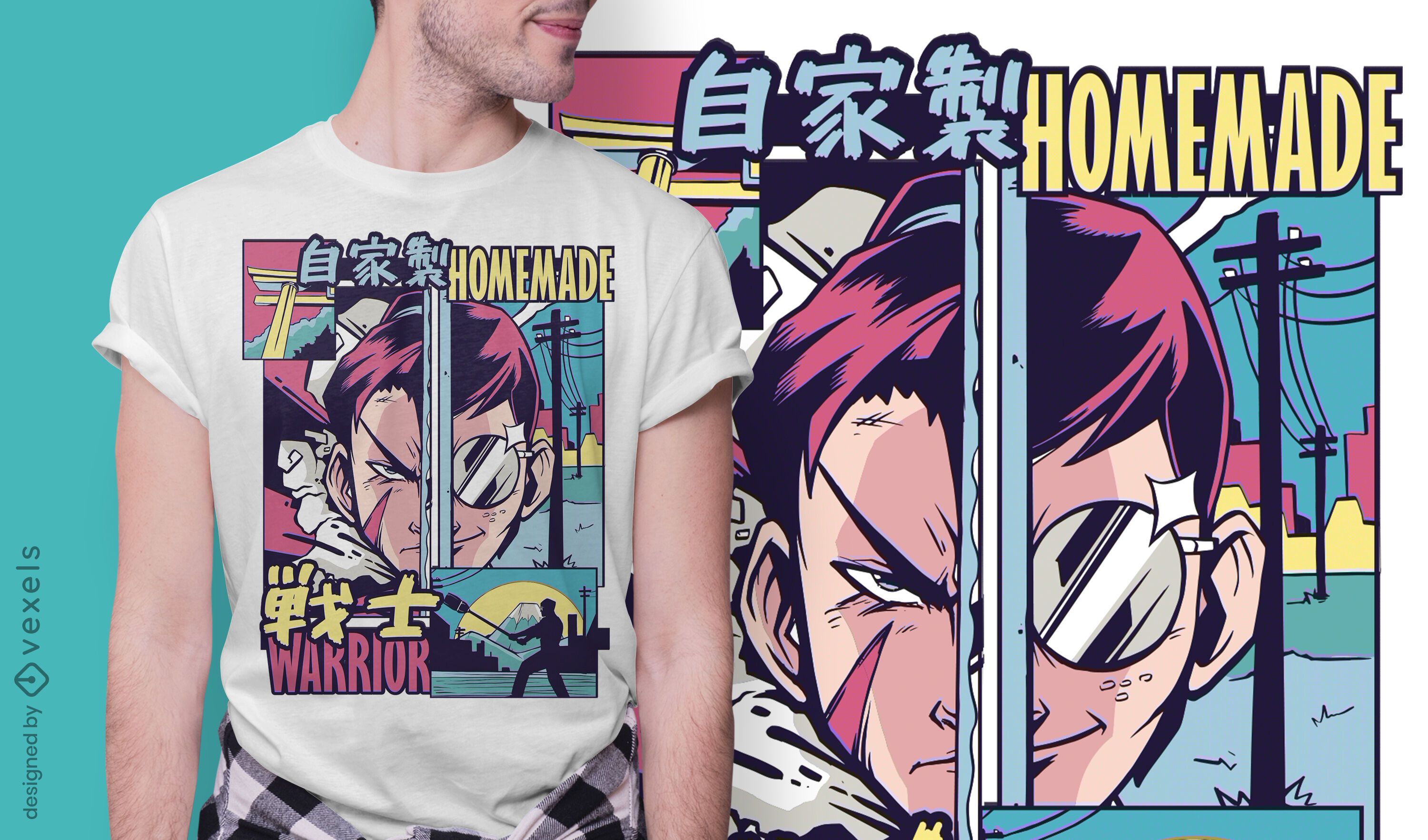 The Anime and Japanese style has been on the rise in recent years and it's definitely a niche and style that's here to stay. Anime t-shirts usually feature some kind of anime character like a boy or a girl, a quote in Japanese kanji, and also might feature some Japanese-style drawings, evoking the millenia-long art of woodblock printing, most famously the ukiyo-e style. Given that it's usually a design-heavy style, sellers usually commission this type of t-shirt design to professionals. At Vexels we have lots of ready-made Anime t-shirt designs, but if you have an original idea, you can always make a design request and have a Japanese t-shirt design made by our team of artists!
Is it easy to sell t-shirts online?
Yes! Anyone can start selling t-shirts online with little initial investment, and without any design skill whatsoever. We made an article talking about how to start an online t-shirt business you might want to check out as well.
Can I make money online selling t-shirts?
Most definitely. It will depend on how good you are doing research and finding the right design for your niche of choice, and there are tons of examples out there on how to do Merch the right way, selling hundreds, sometimes even thousands of shirts per month.
How do I create custom t-shirt designs?
You can try out an online t-shirt maker and create your own custom t-shirt design, even if you don't have solid design experience or if you don't have design software. Another great way to create original t-shirt designs is to use t-shirt templates, which mostly come in the form of PSD files. You would need PSD-editing software for this, but the possibilities are endless!
Can I make a design request for a t-shirt design idea I have?
Absolutely yes! Vexels has a team of uber-talented designers that eagerly await design commissions every day, and if you have a cool design idea that you can't find in our library, your request could be next!
Starting a print-on-demand business is easy and might take some time to take off, but if you do, you'll open up great opportunities for generative passive income just by using designs. Try it out, and let us know how you do!