As you know, we went through a re-brand and started a new path here at Vexels a few months ago. So let's talk a bit more about ourselves, the project and where we're headed.

At Vexels you can create amazing designs by editing text, swapping and adding suggested elements, or just finding tons of ready-made graphic resources to edit over your favorite vector graphics software.
Our editor lets you create and customize amazing designs with non-invasive suggestions from professional designers. From a wedding card to a poster, masterpieces can be done in a matter of seconds right from your mobile, tablet or laptop. Our design team offers you suggested alternatives to make sure the results always look professional.
Besides that, we also have a breathtaking design stock with +50000 high quality elements you can use.
Learn more in the video:
As a side note, we've been featured on different sites and magazines over the years. Here's some of them: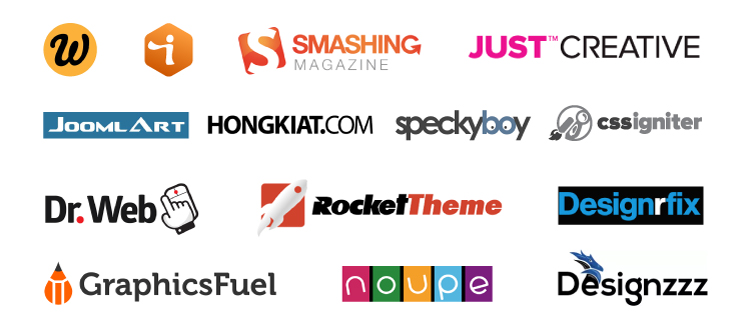 With the upgraded editor possibilities will be endless, but here's a few things you'll get to do.

The easiest way to choose between suggested elements is trying them. Just swap and choose your favorite, you can always change it back. Works for every element, too!
Plus, you'll get to change colors and color palettes. Because maybe that flyer you just designed doesn't match your brand's colors. Well, actually, now it will.
And of course you'll always get to add and edit text right on the editor, as well as changing fonts, sizes and everything else you're used to doing on any word processor.
BUT, there's also waaaay more you'll be able to to. For example:

'Cause maybe you have multiple social media channels and you know each one has prefered sizes for images. Or maybe you just finished a poster and decided it can work as a flyer too. Or maybe you just wanna play around, we're not judging.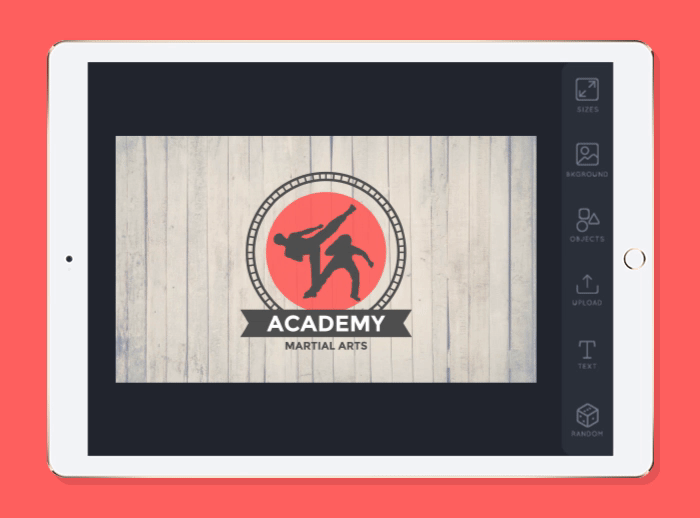 Since every editable design is so carefully constructed, you can simply click the random button a few times, let the elements rearrange themselves and consider the job done. Don't believe us? Try it in the desktop beta version.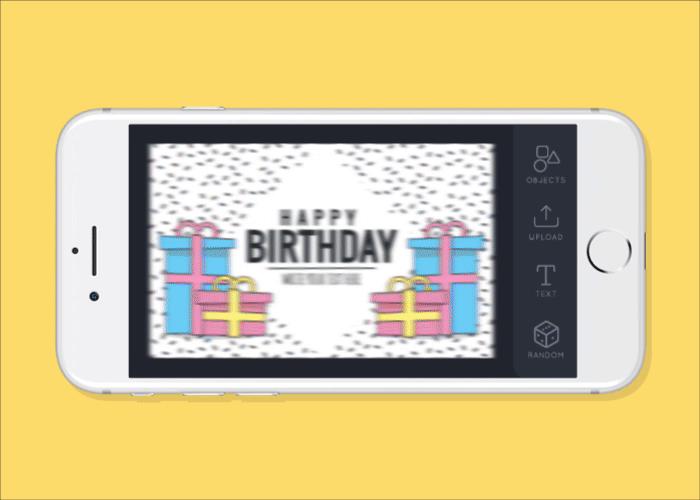 The designs include different images to choose from but you can use yours too. Same with logos. Great stuff.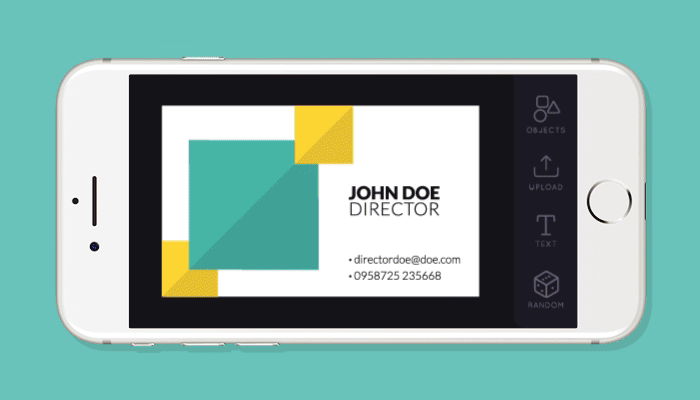 We've been making isolated PNGs for a while now so we have a huge library with more than 15,000 and guess what? You can access them from the editor and add any of them to your design.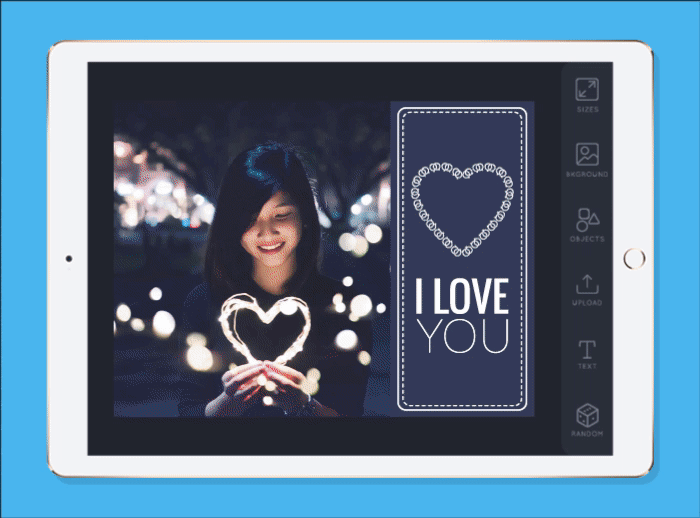 And yes, PRO subscribers get access to premium features that free users won't, among other benefits.
Here's a little inspiration on everything you can create. Get inspired. Get ready.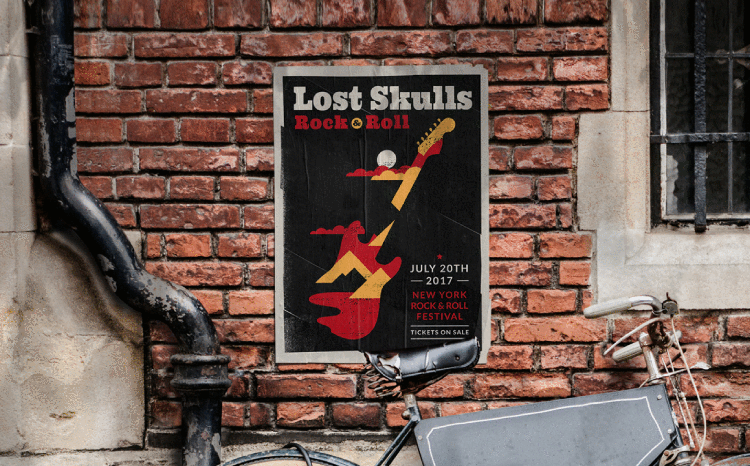 We've been one of the main vector graphics creators on the industry for years now and our content has always been available for free on Creative Commons Licenses. But we knew most of our users had a hard time customizing them because of complicated software. Not everyone is an expert on Adobe Illustrator and Photoshop. We knew we needed to figure out a simpler way to design, so simple that everyone would be able to create amazing designs in a few seconds.
We tried out different solutions on the market and realized that while they let you create your own designs, if you don't have design skills the results aren't usually very good. Users would mix different design styles, the compositions weren't good and the finished designs wouldn't look professional.
So we came up with the concept of Assisted Design. A platform where you could design whatever you wanted, with automatic design suggestions in a non-invasive way.
That's how the idea for the editor came to be. From there, we started brainstorming different platforms and approaches until we found one that worked. We worked on the design and development for about an year. On December 2016 we launched the beta desktop version which is up and running at vexels.com
It worked as a test to see if people liked it, what worked, what didn't, and what we needed to change. Turns out, our users liked it -a lot! But we also had lots of bugs to fix and things to improve.
So we regrouped, figured out what our users needed and how we can achieve it.
We're working on the updates right now, with our PRO and EXTENDED subscribers being the first ones to know all about it.


With Vexels, your designs look great from the start. Even if you have zero designs skills, you can trust our team of designers crafted each editable design with care so that everything works cohesively within itself.

Stop spending extra time drawing yourself or browsing online for images. We have a great team of designers and illustrators, which means you'll get high quality illustrations on your designs every time.

Editables are versatile enough to let you make thousands of designs just by trying different combinations of suggested elements. And that doesn't count your own uploaded images or resources available on our library! It's not just another generic template.
You have 52 designs categories waiting for you, with everything from Wedding to Business, Halloween, Education and more. Plus, the content ranges from posters, flyers, banners, badges, cards and everything in between.

Make designs FAST. Think about it, you choose the template and start customizing it right there on the site. Plus, with our suggested resources it's way faster to add elements that match the aesthetic and look good. Just add your own logo or text and download or share the finished version.
And if you're seriously short on time, try our Random feature. Works like a charm!

All our content is available for free under the Creative Commons 3.0 Attribution License but we also offer different Licenses and Plans. This way you can choose the one that's more convenient if you're planning on using the designs commercially or even on merchandise.
Become a PRO member and use our designs without attribution forever, plus other benefits. Use the account for client work or your own and print unlimited copies. You can also use our designs for merchandise items (t-shirts, mugs, hats, and more). You can print up to 1000 items per design to resell. This amount works for digital templates as well. (Remember you can't resell the .AI source file. This will be considered redistribution).
And if that's not enough, you can get our EXTENDED plan and print unlimited items and copies per design, even in merchandise uses! Plus, you can have up to 15 users linked to the same account. You can learn more about our plans here.
Plus, once you become PRO or an Extended member you'll get access to Premium features that free users won't (among other benefits).

We have a world-class team of developers and designers. We have them to thank for the desktop beta version of the editor.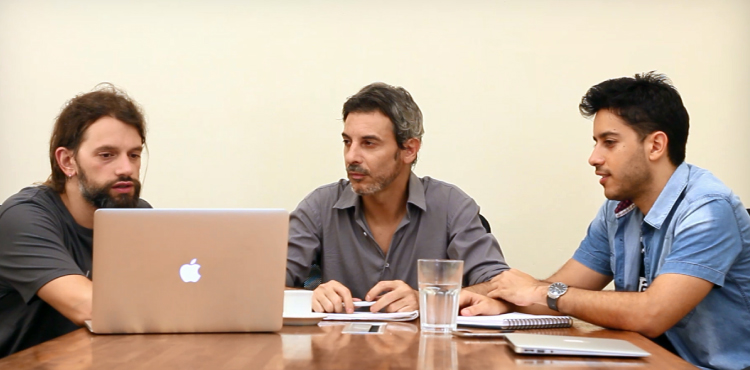 And for last, these are the Founders and the ones behind the idea of Vexels:
Leonardo Angeloro, CEO  
Having studied Economics and with years of Project Management experience, he's also been the webmaster and administrator of multiple websites of the Graphic Design industry since 2009. He has participated on different talks, conferences and courses regarding e-commerce, entrepreneurship and more.
Matías Colotuzzo, CMO  
CEO of Dugson, a Web Design and Web Development Studio, since 2000. Google certificated, he's also been working as a strategy consultant for different e-commerce sites. Executive on the CUTI from 2012 to 2014 and VP of it's new entrepreneurships. Took part on different entrepreneurship events on the region such as OpenCoffee, Montevideo Valley and Startup Weekend, among others.
Sebastián Bartaburu, Art Director
He's been working on the advertising industry for over 15 years, gaining experience on visual communications, corporate projects, branding, editorial, web and more. Studied both Architecture and Fine Arts. Art Director on different projects and Studios since 2004. Plus, he's involved on different cultural projects.