This is the first of a series of posts where we want to talk with our users and share their merch success stories. We want their experiences to work as an inspiration for beginners in the print on demand business and a mirror for those with a longer Merch journey.
We'd like to show what the Merchers are doing all around the world. So if you are one of them or want us to talk to someone, feel free to send us an email with your suggestions.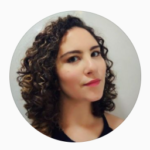 Our first guest is Luiza Affonso, a Brazilian Mercher that turned her hobby into a full-time job. 
Luiza is based in Sao Paulo and has a marketing degree. Her first experience in the merch business was in 2015 as a hobby, but the quarantine helped her to professionalize it and this became her full-time job. We chatted with her to know how her experience was, some tips on her framework, and her opinions on the market.
How was your starting point in the merch business?
"I started in 2017 as a side hustle, but last year due to the results and with a little help from the pandemic situation, I decided to make it my full-time job.
Do you have any design skills?
"Not really, I have a marketing degree and have more skills in things like SEO or marketing. I can do some things in Adobe Illustrator, but I'm not a designer. When I first opened my stores I used to do the designs but it takes a long time. After that, I tried with some free designs from free stock image banks online, but the result was not professional enough. Then I found out about Vexels and soon got registered. Now it is my design provider.
Which platforms are you selling on?
"I use a wide range of platforms, like Amazon, Redbubble, Society6, Zazzle, Spreadshirt, or Teepublic. My success in each one has been changing, my main one at the beginning was Society6, but last year I had a lot of sales on Redbubble or Teepublic. Today it is Amazon. It is changing month by month.
Do you have a favorite sales product?
"No, I sell a lot of different products.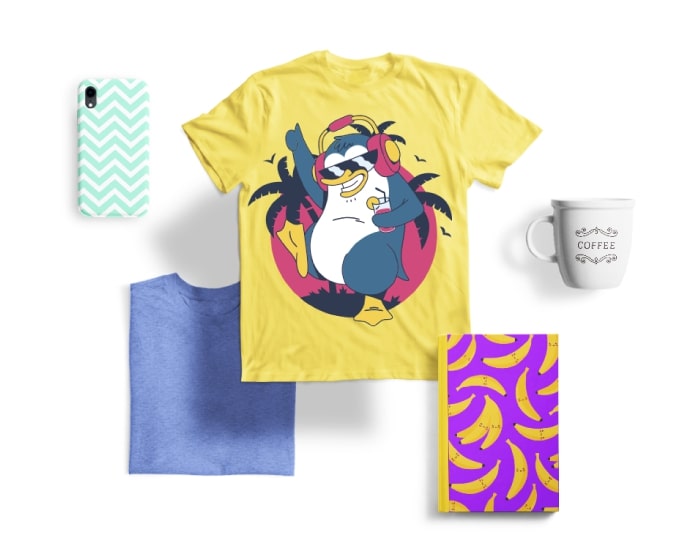 And are you centered in a niche or are you following the trends?
"I do both. I have some niches or evergreen topics that I sell, but I like to be aware of the trends too. For instance, last year, politics were a big success in the USA, and some of my products on that topic made a lot of sales.
So your main market is the USA?
"Yes, I sell mainly in the USA, UK, and some other countries. I love that because this forces me to be up to date on trends all over the world.
It's profitable to run a Merch business from Brazil?
"Yes, I sell a few products in Brazil, but the bulk of my sales are cross borders. This is another thing that helped me to become a full-time Mercher, the USA currency is stronger than Brazilian and this makes this business more profitable.
And what about your working routine? Do you have any framework you follow?
"My daily use tools are two Excel spreadsheets, one to organize all the artwork, titles, descriptions, and tags. And the other one to keep track of sales.  And about my routine is more or less the following:
"I start by searching on Merch Informer for low competition niches or trends that are selling well on Amazon and sometimes try to come up with ways to combine different ones. For example, St. Patrick's Day or Easter can be combined with Quarantine.
"Then I go to TMhunt to check for clothing trademarks. After that to Vexels to search for vectors that I can use in my designs and mark as favorite the ones I like but do not need at the time. 
"If the vectors I find are available on the T-shirt Maker I use the tool. Otherwise, I download them and create the customized artwork on Illustrator.
"After this is the turn to create titles, tags, and descriptions having the designs I found on Merch Informer as a reference and also Merch Titans tag generator.
"Finally I upload the designs on different POD websites. I use Productor extension for Merch by Amazon and Spreadshirt to make this process faster.
"It's important for me to customize a little the designs that I use to differentiate them from the competition and to have a personal touch in all my products.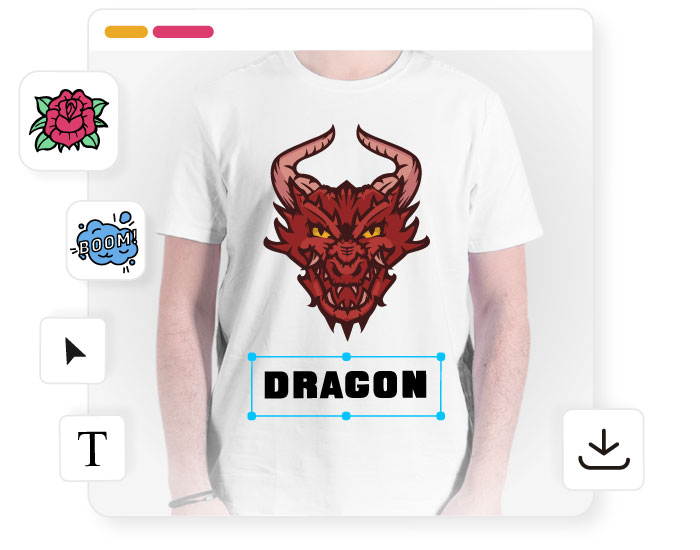 Do you have any final advice for beginners in the merch business?
"A few. First, you should know your business inside out, weaknesses and strengths. It'll help you make better decisions when choosing niches, trends, and even which vectors you should use.
"Also, in my opinion, once you have a sales history, you should compete only with yourself. One seller's best month may compare to your worst, and your best one maybe someone else's worst. Also, today sales won't make or break anyone, it's important to be patient and keep working!
"And finally, liking an artwork or niche doesn't mean it's profitable! Research should always come first. 
At Vexels we want to thank Luiza a lot for her time and help. You can find her on Instagram at @luiza.affonso.
If you think you can be the next in our series, don't hesitate to contact us!