Talk on Demand is an Austrian-based podcast with tons of actionable tips and content related to the world of Print-on-demand in the German language.
We reached out to ask them a few questions on their own road to success and how to participate in the German market.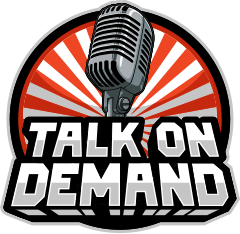 Hi guys, hope you are doing well! Let's start off by introducing you to our Merch community; can you tell us a little bit about how you started on Print-on-demand and your success in Merch?
We both started our print-on-demand journey more than 10 years ago. Like most of the European print-on-demand sellers, we started by selling on Spreadshirt. For a long time we only saw it as a hobby that could earn some extra money by being creative. But things got more serious in 2017 when both of us got accepted by Merch by Amazon. Long story short: 4 years later Siegfried is now a Tier 120k Seller and Tobias in Tier 30k, and we can both see this business as a full-time income stream.
How was Talk on Demand created and what do you guys try to achieve with it?
We met in a German Facebook group called "Shirt Money Makers" and started calling each other and talking almost on a daily basis about print-on-demand. After a while, we thought it was sad that many people out there don't have anybody to talk to about the t-shirt business, and so we decided that we could start our own podcast to connect with the community, as we ourselves were at that time listening to a bunch of English podcasts or youtube channels and there was no real content for the German community. Our role model was the "Merch Minds" Podcast with Glen & Yong, and we really liked the concept of the two guys just having fun talking about what they are trying to do to become more successful. This way the Talk on Demand Podcast was born – more than 2 years and over 100 episodes ago.
Let's talk about the current state of Merch in 2021. How do you see the Print-on-demand industry at this time, almost one year after the pandemic began?
Right now a lot of people think that the print-on-demand market is saturated already for us sellers, but we think the powerhouse Merch by Amazon is just getting started. And there are a lot of other possibilities with other platforms as well. The pandemic for sure was a big setback at first, but later it turned out that there is always a demand for print-on-demand products, and that you only have to be aware that the demand in certain niches might change anytime. If you always try to adapt and improve there are possibilities in hard times like the last months, and a lot of people now sell better than ever before, as more and more people are ordering their stuff online.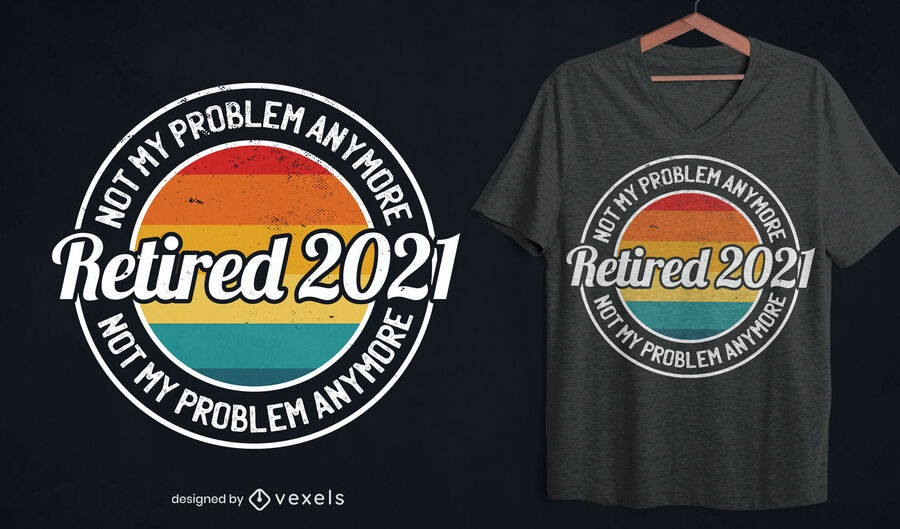 What expectations do you have for 2021 and beyond in regards to Print-on-demand?
Since Amazon joined the market a lot has changed in the industry. We are sure Amazon will expand even further in the next couple of years, and new marketplaces and new products will be added. Exciting years are ahead of us!
In terms of design, and considering the tiers you are at, what ways do you take to get your designs done?
When you reach a certain Tier level we found it almost impossible to achieve the desired output without outsourcing some parts of the business. Whether it's your own illustrator or using a design platform like Vexels or a virtual assistant. Ten years ago we did everything on our own. If we had had the chance to use a design database like Vexels at that time, we would probably be on a completely different level right now!
In your experience, how long can it take, and what tools do you require to achieve some moderate success in Merch?
It always depends on what you understand as "success". For a lot of people it can be a great success to earn a little side income every month by doing some creative work in a niche that they personally like. But if you want to earn a full-time income by doing print on demand you should be aware that it takes a lot of work and time until you can see a steady income stream each month. 
Regarding Tools: If you are doing Merch by Amazon you have to use the free Chrome Extension "Productor for Merch by Amazon". It is a massive time saver in any aspect.
For quick Amazon research we can highly recommend our own tool Research Base, but more on that later.
Often sellers focus too much on creating products but not on promoting them, can you share some practical examples on how to promote products or stores?
We can confirm that – right now we are focusing on organic sales, except at Merch by Amazon where we are pushing our products by using Amazon Advertising (AMS).
Over the years we've seen a clear interest by German audiences in the Print-on-demand business, more so than in any other countries (except the US), why do you consider that is?
The German-speaking countries (Germany and Austria) have realized early that there is a big potential in the POD Business.
There's a big interest in sellers from other countries to try out the German market; despite the obvious culture gaps. What would you suggest is a great way to start participating there?
You can always use various research tools to analyze what sells in different marketplaces, but another opportunity to get successful is to connect with locals and learn more about the differences. Facebook and its various Print on Demand Groups is a place where you can easily connect to other sellers that you could offer help with your ideas and knowledge of your own culture in exchange – together you can then both improve!
We learned that you are coming up with a brand new tool for Print-on-demand, can you tell us what it is about?
We wanted to have a research tool that helps us with our own way of research. We are not big fans of doing the typical copycat research that a lot of sellers are doing by just focusing on the current bestsellers and copying them.
With the Research Base (https://myresearchbase.com) you can quickly search for current Merch by Amazon listings in specific niches and discover keywords with a high relevance at the same time. Go ahead and have a look at it, we have a lot of ideas that we are going to implement and which will improve the tool in the next weeks and months!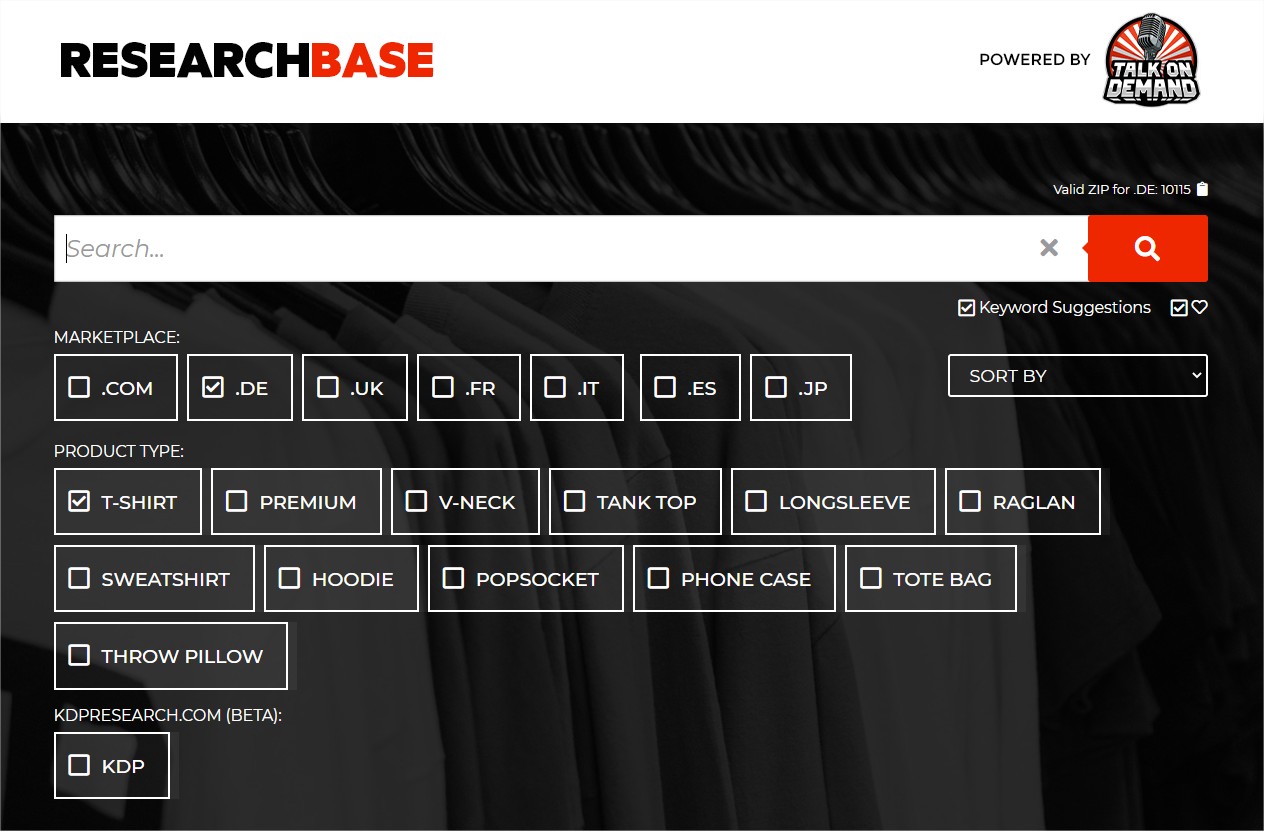 Thank you so much for your time! Any final comments you'd like to share?
We would like to thank Vexels for this great opportunity and the great service you offer! Your product is a real game-changer for everyone who wants to start with Print on Demand. Thanks for having us!

Siegfried & Tobias
Talk on Demand – https://talkondemand.at