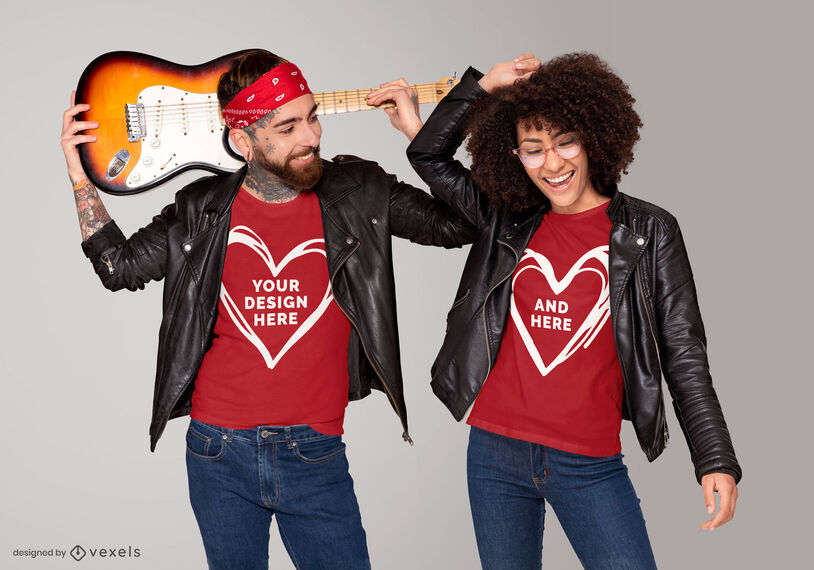 In our previous blog post about How to Merch we dipped our toes into the Print-on-demand business model and how to get started.
This time we'll take a look at some of the best Print-on-demand platforms, discussing their pros and cons in order to help you figure out which is the best option for you.
The POD term is a big umbrella that hosts a growing variety of companies and platforms where sellers can make money with products they don't print themselves, and every one of them has their big and little differences between each other.
In our previous post, we barely talked about some of them, and in this article we will go over three Print-on-demand sites where you upload your designs and collect royalties without much extra work, and two Print-on-demand fulfillment companies, which you integrate into your eCommerce site of preference, like Etsy, Shopify or your own online store for example.
What makes a Good Print-on-demand platform?
The best PODs usually have a combination of many organic visits (i.e. from Google, not paid), a good seller experience where it's easy to list your products, and profitable royalty margins from your products.
What is a Print-on-demand company?
A Print-on-demand fulfillment company acts like a white-label, where you integrate or 'connect' the POD platform to your eCommerce store or service, like Etsy or Shopify. 
One of the major benefits a Print-on-demand fulfillment company has is that it allows you to have your own custom domain, and gives you much more control and leverage over your products and royalties than what a Print-on-demand website does.
These PODs are not marketplaces where people go and buy your products; they are the services that sellers use to fulfill their orders purchased by their customers.
Examples of Print-on-demand fulfillment companies are Printful, Printify, and Gooten.
What is a Print-on-demand website?
A Print-on-demand website is a website platform where you can upload your designs, create a listing on the platform's marketplace, where then buyers can find it, purchase them, and ultimately you collect royalties from it.
These platforms don't allow you for domain or shop customization, usually your store would be something personalized like https://www.redbubble.com/people/chestify/shop
A great thing about these platforms is that they already have frequent buyers coming regularly to buy; examples are Amazon and Redbubble, which on one hand makes it easier to get eyes on your products, yet at the same time you will be facing many more competitors in your niches than you would if you had a standalone store.
Overall, they are definitely a much easier way to start selling on Print-on-demand, since technical requirements are much lower and the process of listing your products is easier, at the expense of having lower royalties than in a custom eCommerce model.
Best Print-on-demand Websites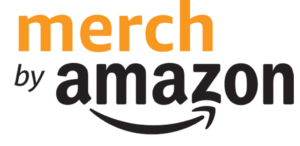 Merch by Amazon is actually a program within Amazon, which technically doesn't make it a POD website, as in you won't find something like "merch.amazon.com/your_store", since the products you upload go straight into Amazon's listings.
Why include it here? Because it checks with every feature that makes a POD platform a great choice. In fact, it's pretty much a given that Merch by Amazon is the best place to do print-on-demand. Let's check the reasons why.
Merch by Amazon Pros
Colossal marketplace and Search Engine
By now, buyers go straight to Amazon to make their purchases, so reaching out to potential customers is tremendously easier than if you had to start building an audience from scratch.
Keyword-driven
Since at its core it's a search engine, you can engineer your way up to the rankings and be featured on the front page of your niche's search results in order to get more sales. In other PODs, you would have to rely more on your artistic prowess than on SEO knowledge.
[If you are looking for Merch-ready designs and Tools like
PSD T-shirts
and
T-shirt Maker
, read more about our
Merch plans
]
Not so art-driven
To be honest, Merch by Amazon's products aren't among the best-looking out there. With so many Merchers (not artists) doing their best to rank higher based on keywords, design is oftentimes a skill that is outsourced to professionals or graphic libraries with Merch licenses.
Amazon Royalties Payments
Merch by Amazon allows you to tinker with the royalties as you see best. A common tactic is to publish an article with zero royalties i.e. as cheap as possible, and once it gets a few sales and reviews the price is bumped up for even more earnings. Other platforms, like Teepublic, have fixed royalties.
Royalties in Amazon are paid once a month, and one payment per market you are selling on.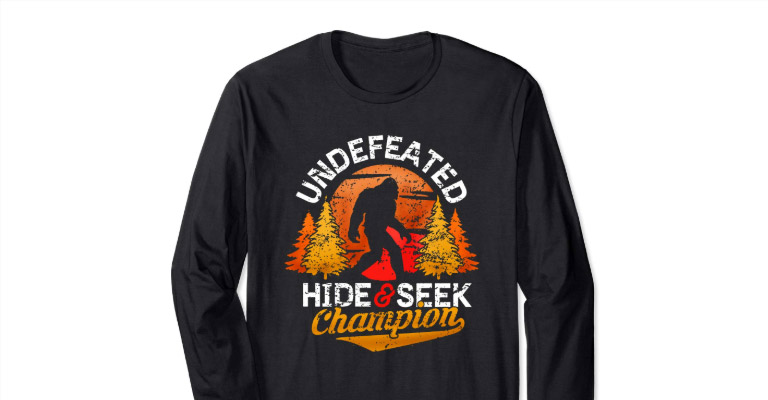 Merch by Amazon Cons
Merch by Amazon Approval time
Arguably the biggest stepping stone when it comes to selling on Amazon is that it's an invite-only program and that you have to put extra effort into signing up. 
In some cases, this may take weeks, even months. Other platforms like Redbubble are free and grant immediate access to selling with your designs.
Limited Products
Amazon's product portfolio is rather limited: only one standard t-shirt, one premium t-shirt, one V-neck t-shirt, a few sweatshirts and hoodies, and recent accessories which include phone cases, throw pillows, PopSockets, face masks, and Tote bags as of 2021. They are expected to release at least one new product this year.
Limited Markets
Their products are currently available only in the US, UK, Germany, Spain, Italy, France, and Japan. It's likely that they open up new markets in the coming future.
Too much competition…
Since it's the most sought-after platform, expect to find tons of competitors in your favorite niches.
… and cats all over the place
Also, Amazon has a way to rank up products called BSR or Best Seller Rank, which is used to find which are the best-performing products, making them easier to copy.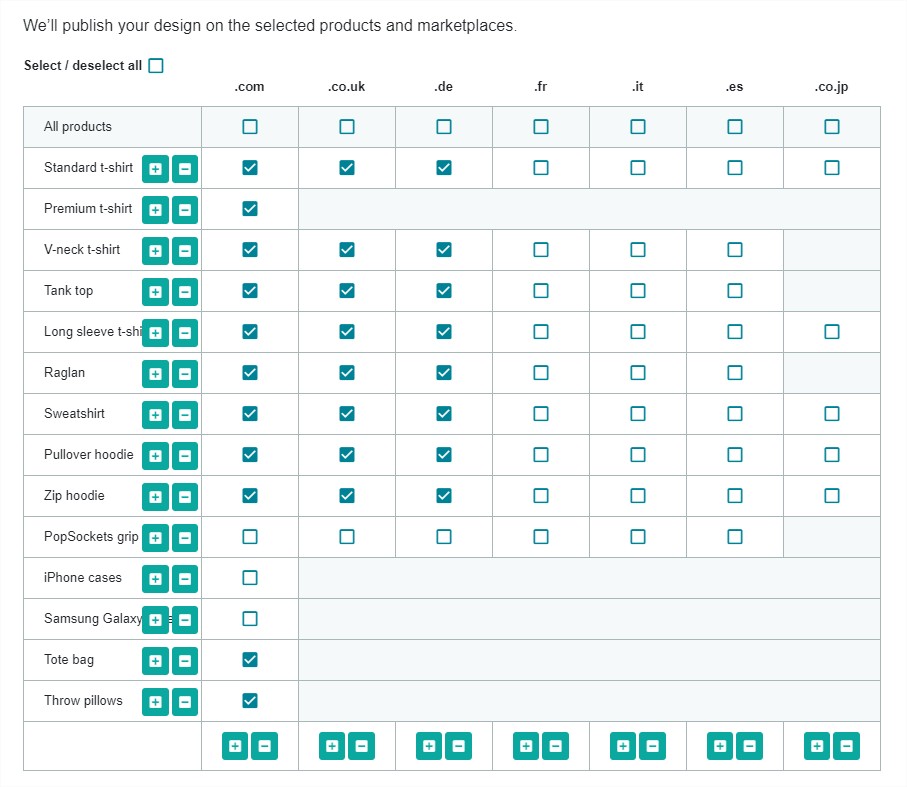 Because it's so easy to track down winning products, a lot of sellers come across as copy-cat or improve-cats, making versions of the former designs in order to compete. This makes having a winning design something like a double-edged sword.
This being said, you are very much free to keep on improving on your own designs and expand onto different niches and products!
Lack of store customization for Artists
Artists will find selling on Amazon somewhat restrictive on the visual identity of the store, which might deter some customers from accessing your products.
When selling on Amazon, your store isn't really yours: you acquire a space within Amazon where to publish your products. This isn't all too bad, since in a way it makes it easier for the customer to buy, given the familiarity with Amazon's payment process.
Is Merch by Amazon worth it?
This is the main platform you should try selling on! It's the most popular and the most profitable in the long run if you do things the right way.
Disclaimer: It's not guaranteed that you will make a huge profit if you don't understand how to do research and really focus on building a business on this platform. Many people fall off because they think it's "easy money" when in reality it takes a lot of dedicated work.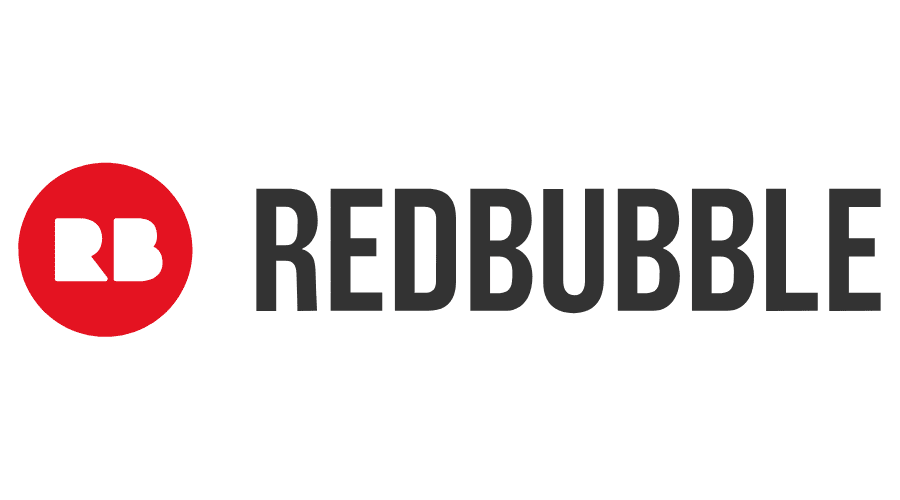 Outside Merch by Amazon, Redbubble is the largest Print-on-demand company, and it's been growing consistently in recent years.
Redbubble Pros
It's very popular
It's a highly popular marketplace that still brings massive amounts of organic traffic, where both Buyers and Sellers are interested in funny, cool, and trendy designs.
Its products are much more focused on the Artistic rather than on keywords, so if you are an Artist, this platform might yield better results for you.
Custom Royalties
Like MBA, Redbubble sellers enjoy the flexibility of setting up their own rates.
Since Redbubble is perceived as a product of more quality than its Amazon counterpart, buyers are more likely to spend some extra money on them, giving you the opportunity to increase your royalties a little more.
(Much) More products than Amazon
Compared to Merch by Amazon, Redbubble features a much more robust portfolio of products, including stickers, travel mugs, shower curtains, clocks, and iPad cases. All of these allow for a more niche experience, which can yield good earnings if you specialize in certain products that don't exist on Amazon (yet).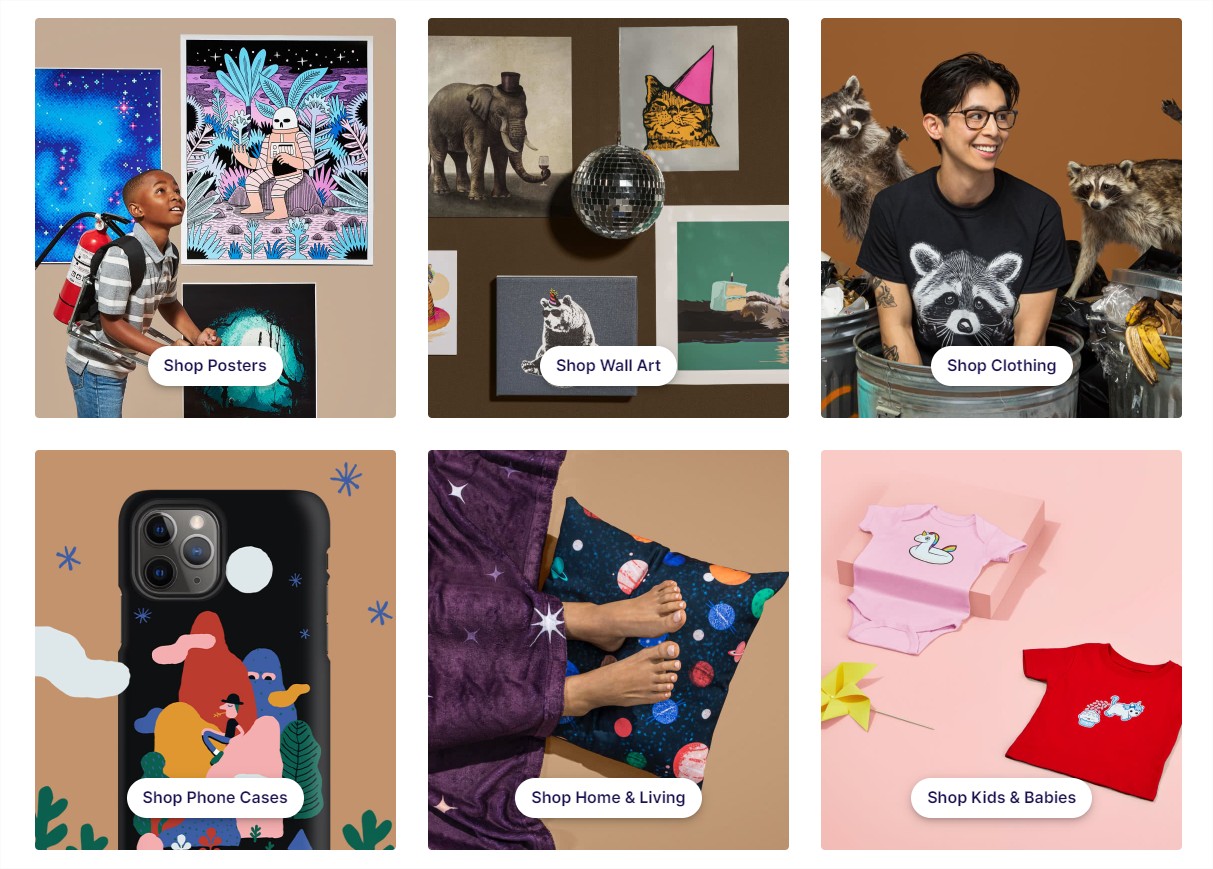 Branding customization for Artists
Since it's a marketplace of its own, Redbubble seeks to maximize the conversion opportunities throughout their platform, including store customization for their sellers.
This makes stores highly appealing, and they also feature social links to further promote your business.
Redbubble Cons
There aren't really notorious drawbacks to using Redbubble, yet there are peculiarities that can make it an underwhelming experience for certain types of sellers.
The upload process
They have many products, yet when you upload your artwork, it doesn't automatically fit your products of choice, so you have to go one by one editing them to fit the product perfectly. This makes it a time-consuming process. Once you get the hang of it, it becomes much easier to do.
Art-based platform
This might deter those sellers who aren't very much design-savvy, as Redbubble is a much more visual platform than its bigger contender.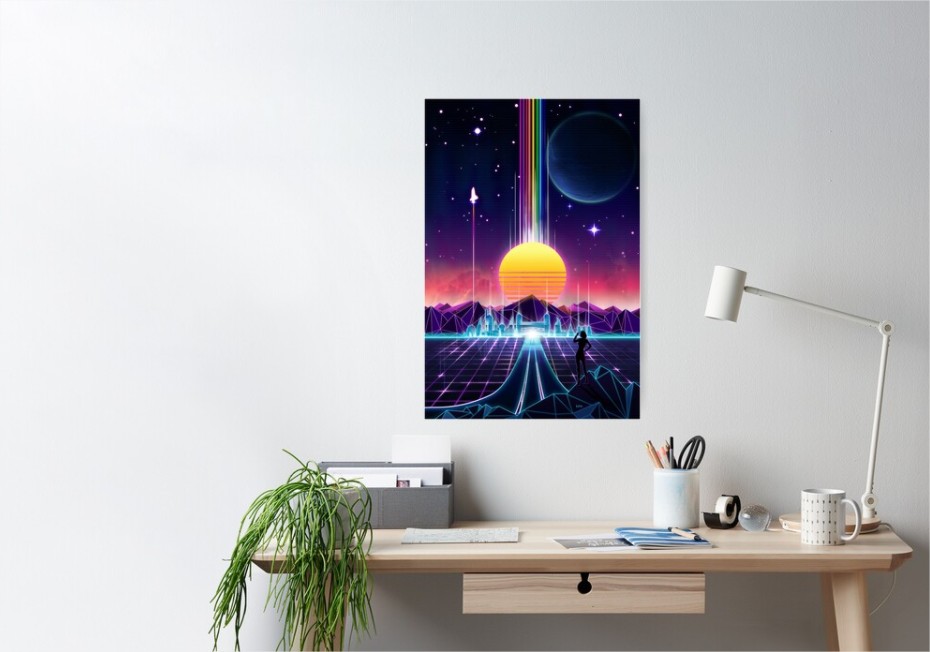 Neon Sunrise Poster by forge22
Sellers can still use tools like a T-shirt maker or PSD t-shirt templates to create their own designs, in order to emulate professionally-made designs.
Is Redbubble worth it?
This is the perfect platform for Artists like illustrators and designers since buyers are more attracted to good quality design rather than more keyword-based designs.
Plus, it's easier to sign up than Merch by Amazon. Definitely try it out!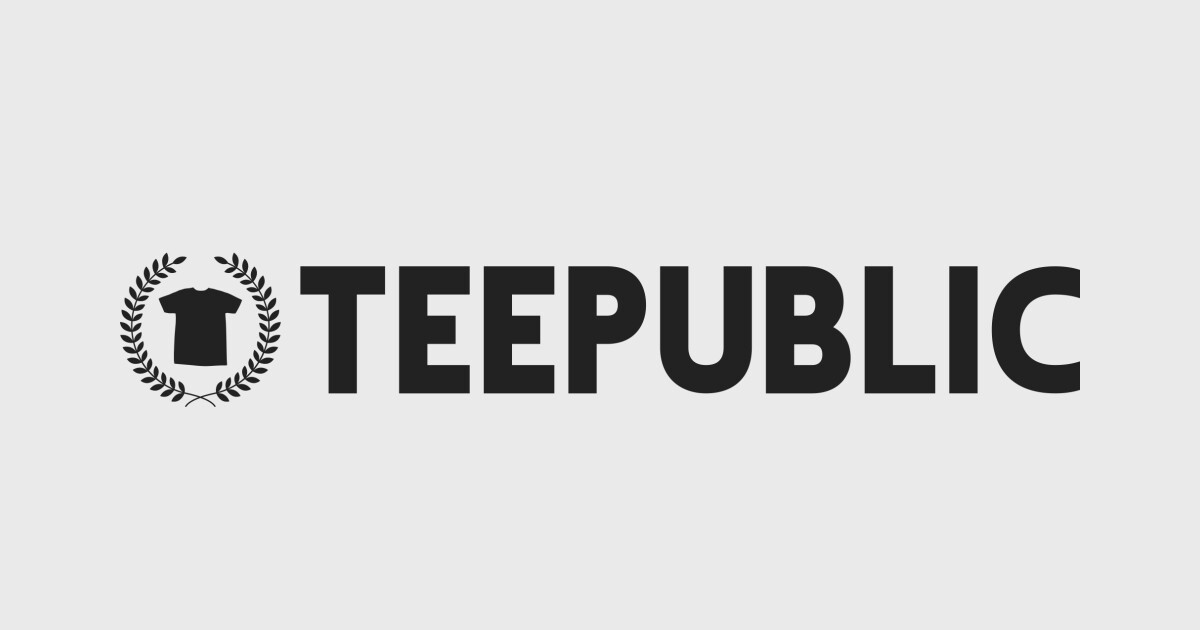 Teepublic was acquired by Redbubble just a few years ago, but they operate separately from each other.
Even though they started as a t-shirt company, they grew their product portfolio greatly, similar to Redbubble.
It's lower on this article than Redbubble because it has less traffic, but it's still a great marketplace for artists, and it's very popular among buyers who look for artsy kinds of apparel and accessories.
Other than that, they are pretty much very similar platforms.
TeePublic Pros
Uploads are easier
Redbubble's upload process was already easier than Amazon's, and since it has fewer products than the former, Teepublic's process is even simpler.
Its popularity is increasing
This means more eyes on your products, which is always a great thing!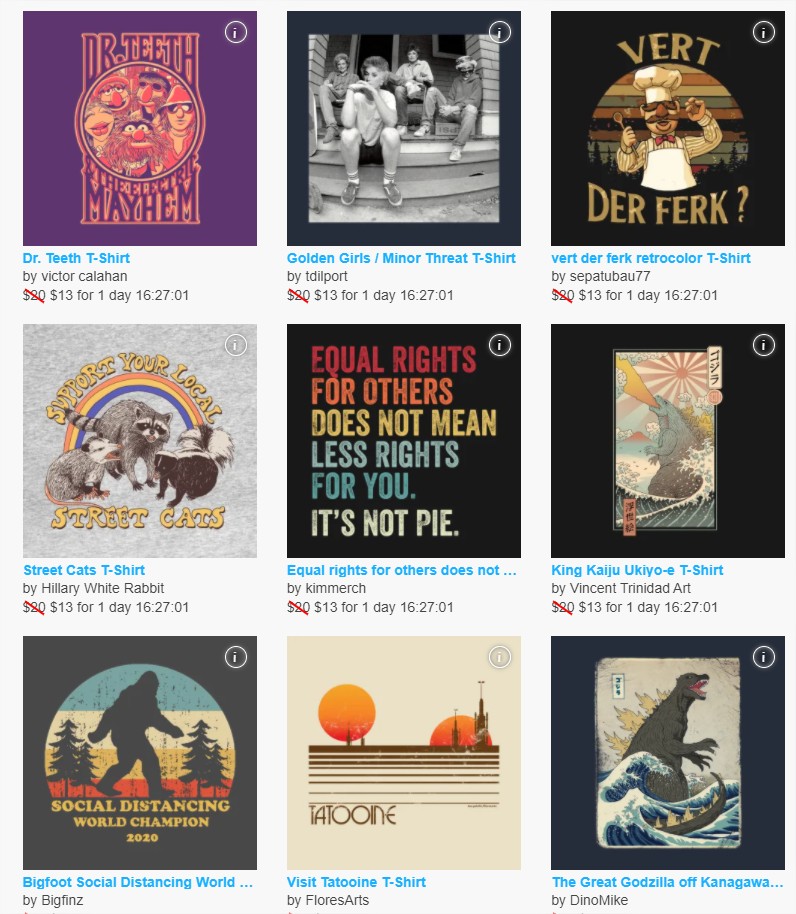 TeePublic Cons
They have fixed royalties tho
For t-shirts they are $4, and they can even go lower if they choose to feature your products on a sale. That being said, they are really good driving traffic to products, so you still should be good.
Is Teepublic worth it?
If you are into artsy designs and funny pop culture references, then you should try out selling on Teepublic!
Print-on-demand Companies
As stated at the beginning, POD companies differ from POD sites in that they operate as 'white label' brands, which you can integrate with a marketplace or eCommerce platform of your choice and make sales there.
It isn't as easy as the "upload your design and go" kind of model, but it does have other advantages which might make you consider using them.
We will go about the two most popular POD companies you should start from: Printful and Printify.
Both European companies (in fact, they are from the same country: Latvia), they have different approaches on how to run their versions of the POD business model. Let's start out with the most prominent one.

Riga-based Printful is a company that's all proprietary from head to toe, that is, they take care of the entire order fulfillment process and customer care.
The fact that they handle printing and shipping means that quality and customer satisfaction is at the heart of the service. Let's see how it works:
Printful Pros
They take care of everything (pretty much)
Printful works as a fulfillment center, where you, the seller, are the storefront manager, creating and publishing products based on Printful's platform.
Interest buyers will make an order, which will be received by Printful and then the process of printing, shipping, customer service, and royalty earnings comes into place.
As mentioned above, this entire process is made in-house, which means they have various fulfillment centers across the globe.
Besides fulfillment, they also take care of customer support, greatly enhancing your own store's quality and reputation.
Tech is in their DNA
We know for a fact that Printful is a company where Development is deeply embedded into their tools and platform, which allowed them to innovate in tools like the Product Generator.
This also means that Integration with the most important eCommerce platforms is the best out there.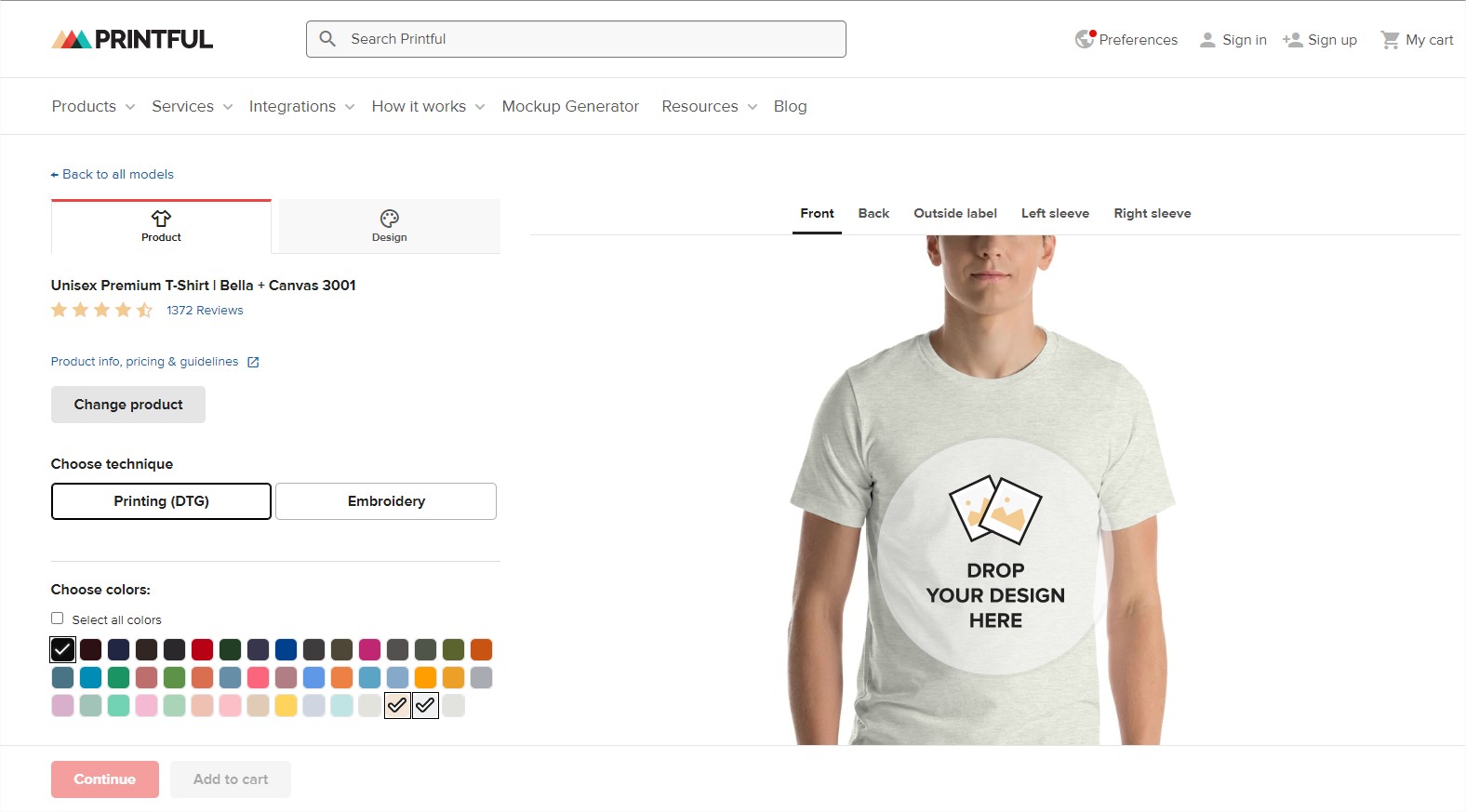 Printful Cons
Quality comes at a price
Since they take care of everything in-house, prices are significantly higher compared to other POD companies and websites.
To give you an example, a Bella & Canvas 3001 costs $12,95 plus shipping, whereas Printify offers the same shirt for under $8.
How fast does Printful ship?
With facilities in Europe and North America, Printful states their shipping times are between 2-7 business days for apparel products and 2-5 days for non-apparel products.
Is Printful worth it?
If you are interested in having a successful independently-owned online store, then Printful should be your go-to POD company to try first.
We find it as the most reliable option, given they handle everything on their own, instead of handling orders and manufacturing outside their own company.
Although the product cost is something to take into consideration, we also understand that quality and success do require investing and Printful is a great option for serious sellers.

The close runner-up in the POD company market, Printify is similar to Printful but with a key difference: they act as the middleman between you and the actual manufacturers.
They work with various 'partners' around the world, which makes the feature 'quality' something more up in the air.
They do provide a list of providers that they use, which you can check out for yourself here.
On the flip side, this allows for more economic base products to start from, and if you choose the best providers, you will still be able to achieve good quality products at a more affordable rate than you would with Printful.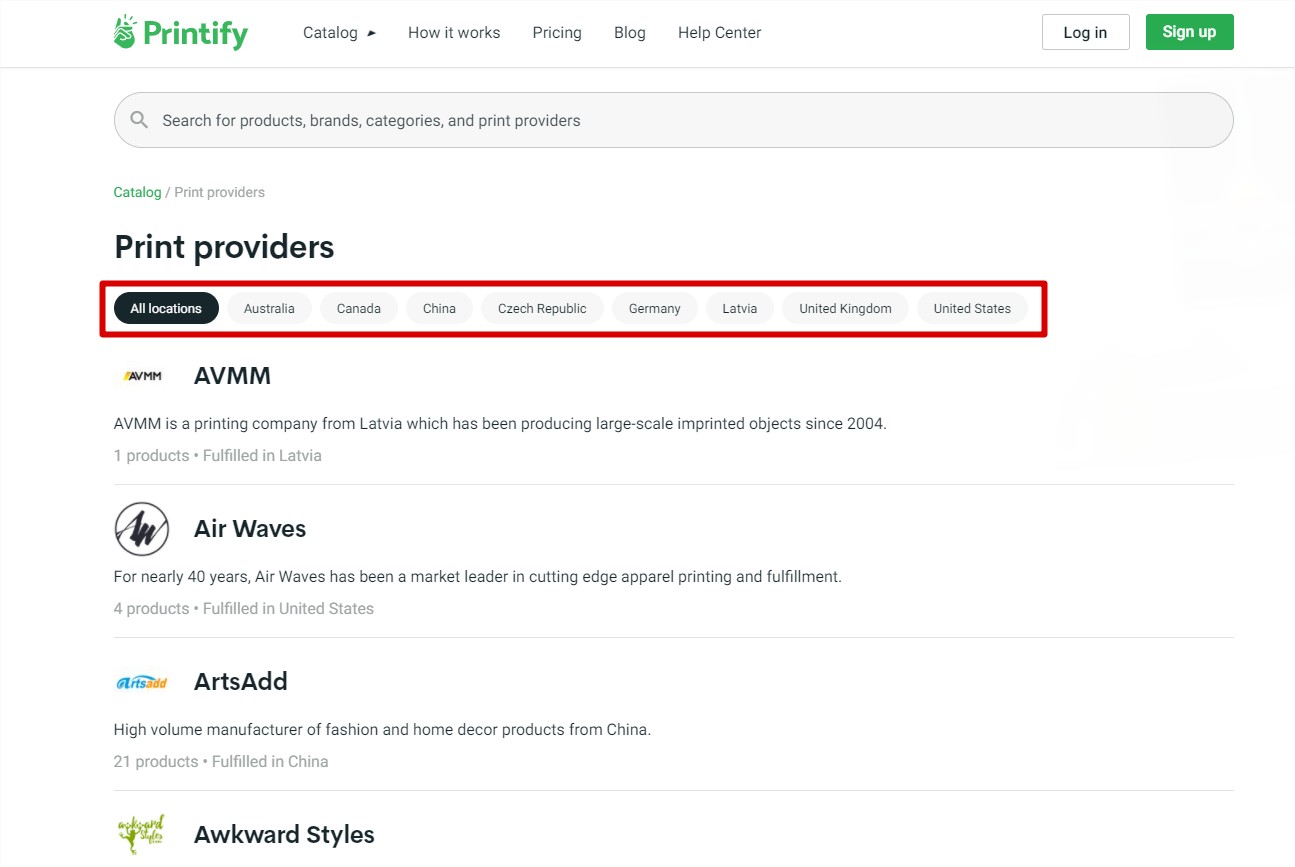 Printify Pros
Shipping is fast
Printify does offer fast turnaround time on their products, but at the end of the day, it isn't a game-changer next to Printful's shipping time.
This is also due to Printify having partners at more locations in the globe than Printful.
Printify Cons
Customer service could do better
Since they aren't hands-on with their products and overall services, customer service is a bit lackluster compared to Printful.
Other than this, both companies operate pretty much the same.
Is Printify worth it?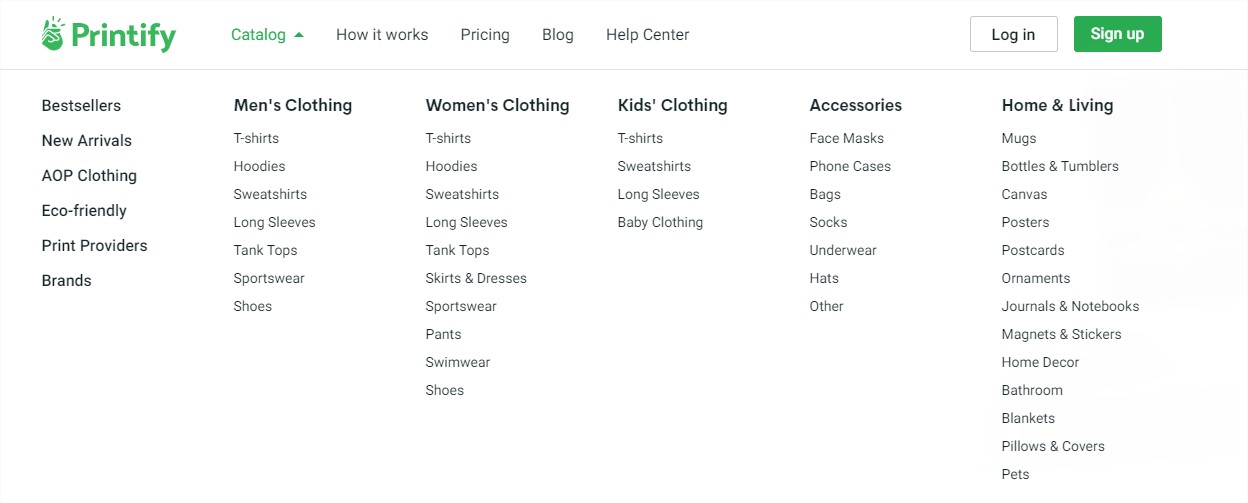 Printify is a solid choice, with the strongest points in their favor being competitive base product prices and fast turnaround times.
We would still recommend you trying out Printify, but if you are more of a plug-and-play kind of seller, then Printful might be best for you.
Ultimately: is print-on-demand worth it?
Print-on-demand is a powerful and highly accessible way to start a business online, and finding the best place to start requires considering various factors at once.
From our point of view, Redbubble is easier to sign up for compared to Merch by Amazon, where you have to apply for an invite. We would suggest you start here, while also trying to apply to Amazon.
For sellers with more time in their schedule, who are looking for larger royalties and also a more independent standalone business, we would recommend starting out with Printful, so you don't have to spend too much time worrying about following up on your store orders.
We will feature more Print-on-demand platform reviews in the future, going more in-depth about these companies in order to get the most out of them. 
In the meantime, you can check more of our Merch blog posts with more actionable tips and content to help you out on your Merch business.
Also be sure to check out our Youtube channel, with even more tips and Merch content!