In this article, we'll show you how to find t-shirt trends that sell on Amazon easily, and for free.
It's worth mentioning that, while having the potential to yield big results, we don't recommend developing your business around trends, as they have some pitfalls that could easily make or break your business without notice.
Another important note is that all of these methods to find trends are absolutely FREE. There's no need to pay for any kind of software when you can do it yourself, or use free tools for it.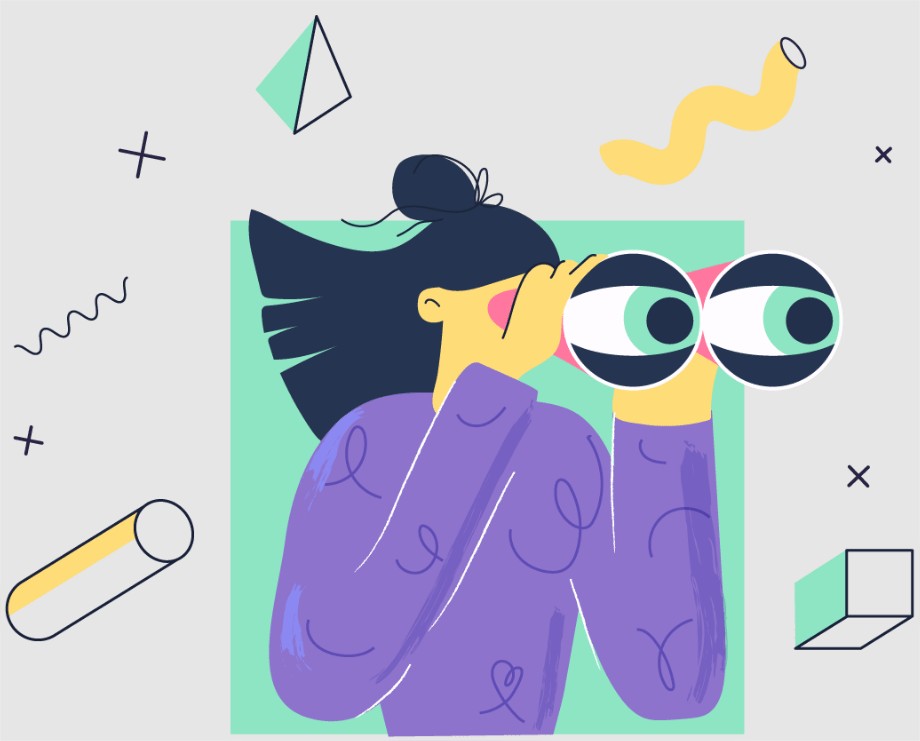 Here's a list of ideas for how to find t-shirt trends:
Social media

Reddit

Blogs

Google Trends

News

Special events

Hearsay – conversations

Hashtags

Trend searching tools

Keyword extensions
Social Media
Social networks are the quintessential source of information about trends. Day in and day out our timelines are bombarded with the latest, whether they're products, news, events, or anything in between. To find t-shirt trends in social media all it takes is to be alert at what's going on in the communities or niches you are most interested in and use comments and posts as inspiration to create new t-shirt designs. Every platform has its own take on content, but it's up to you to decide which one works best for you.
Reddit
Reddit differs from regular social media outlets in that it's more about specialized communities rather than social networking. That being said, Reddit is one of the best places to find trends that you can turn into t-shirt designs. We recommend you join Reddit if you haven't already and start following subreddits relevant to your interests, just make sure they're active communities, as some have fallen off across time. Once you're in, just browse through the different subreddits and stay alert at things that you can turn into designs. There are plenty of news subreddits you might want to check also, even if you're not too interested in the content overall.
Blogs
Blog writers are always looking to create content featuring the latest, and this is especially true when it comes to gaming blogs and tech-related blogs. If you're a die-hard blog reader, you'll appreciate the quality of information you can get, and the inspiration you can draw from a single blog post. Our own blog features a blog post about t-shirt trends, and you can be sure that many design and fashion blogs also feature their own trends posts in one way or another.
Google Trends
Pretty much self-explanatory, Google Trends helps you find and compare trends easily, giving you a graphic representation of how a trend performs in time, or in comparison to another. When it comes to spotting a trend before it peaks, Google Trends' visual graph is just what you need. Although it features a "Recently trending" section, we recommend you use Google Trends more to confirm trends rather than to discover them. 
News
Obvious, but not to be underestimated, keeping an ear and/or an eye out for news is another great and reliable way to spot trends as soon as they appear. From social issues to hilarious characters making their way into the mainstream, the news is definitely a source of inspiration for trendy content at any point throughout the year. When creating trendy t-shirts based on the news, be sure to stay as safe as possible with your content, as most print-on-demand companies' policies strongly advise against profiting from a catastrophe or disaster of any kind. Even if your intentions are showing support, try to stay away from creating t-shirts out of tragic events.
Special Events
Speaking of events, special events can easily inspire new original t-shirt ideas, as long as you're not doing anything using the name of the event or anything that's infringing on copyright or intellectual property. Events like the Area 51 raid back in 2019 or solar eclipses are perfect examples of how events can bring loads of t-shirt ideas to mind. 
Hearsay
Sometimes all it takes is a rumor to kick off t-shirt ideas that become trendy. One of the recent cases could be crypto t-shirt designs, which started being produced somewhat slowly but in time they've managed to become a category on their own. Not everything that's a rumor is viable for a t-shirt design that sells, so make sure you train your design criteria and research skills to become a good trend hunter and avoid wasting time.
Hashtags
Following hashtags is a way to stay up to date with content that's relevant to you, and it could prove a viable way to find trends too. Having access to the latest content that's curated for you (allegedly) is an automatic way of getting trend design inspiration delivered to your devices. Twitter and Instagram are the usual suspects, but TikTok also makes big use of hashtags to deliver personalized content.
Trend searching tools
There are a number of tools out there that are capable of delivering powerful insights without spending a single dollar. One of these tools is Productor for Merch by Amazon, one of the most complete Merch tools for Merch by Amazon sellers, and one that brings tons of data and trend suggestions in its Dashboard, where there's a section entirely devoted to trends. Answer the Public is another powerful research tool that's free to use, which provides tons of data based on what people are asking about; if you've spotted a trend, running it through ATP could be a great option to find more insights and content ideas for t-shirt designs on-trend.
Keyword extensions
Similar to trend searching tools, keyword extensions like Keywords Everywhere and Keyword Surfer are excellent ways to find and explore keywords that either are trending or could become a trend. By providing data on the popularity of the keywords you submit, as well as giving suggestions that further expand ideas based on your queries, keyword extensions are simple to use and can be exploited to find or confirm trends that you can create t-shirt designs for.
Finding trends could be easy or complicated, it all depends on your niche and how alert you are to what's trending. At the end of the day, is all about staying up-to-date with the latest, and then executing your ideas fast, so you don't miss the trend. Just be on the safe side while at it!
Remember that the print-on-demand business is a marathon, not a sprint, so even though trendy designs are a viable option, don't rely your business on it, and make sure you keep studying which are the better niches to work on, as well as what are the best design practices when creating your custom t-shirt designs.
Do you have more tips or resources to recommend for creating trendy t-shirt designs? Let us know!