Where to find cheapest photos – illustrations. An independant microstock sites review.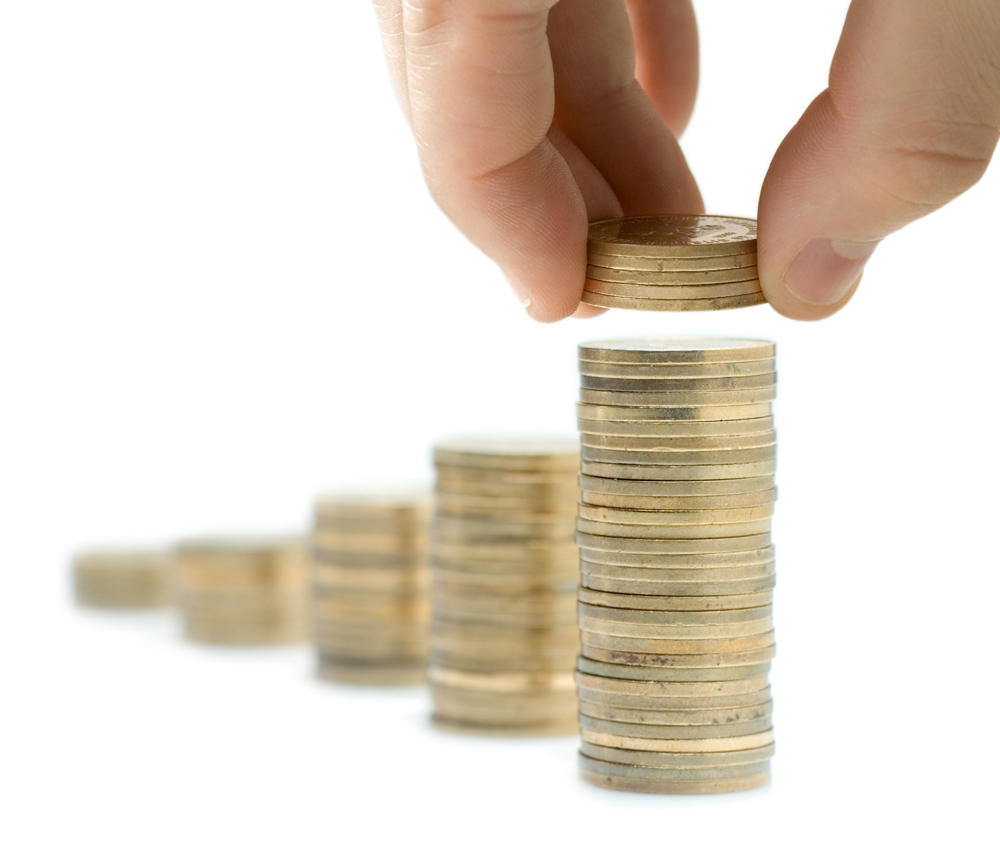 It's time to look into microstock agencies not as a seller, but this time as a buyer because i think that a lot of people today use these microstock agencies to buy photos or graphics. Some time ago i bought pictures from shutterstock myself so i think it's important to know how to reasonably spend your money on photos or vector illustrations and which microstock agency to choose. In this post i will review seven biggest microstock agencies: shutterstock, fotolia.com, 123rf.com, dreamstime.com, depositphotos.com, istockphoto.com, canstockphoto.com. I will write about advantages and disadvantages of every agency and introduce prices.
About subscriptions model.
The important thing is that when you order a subscription plan in any of the agencies you will have to download for example 25 images a day, not more. More often you will donwload less and you will loose these not downloaded photos. For example if you order subscription plan for 259$ you could download 750 images for that price but i doubt that you will. Lets say if in one day you will download only 10 images from 25 available, the other 15 you could have downloaded will be wasted and the other day where will be new 25 photo limit. 0.30$ goes to agencie's pocket for one not downloaded photo as you have already payed for it, but you dont download it and agencie dont have to pay to photographer. From my experience i can tell you that downloading 25 pictures a day is not easy, you get tired after searching and thinking what you may need in the future.
These are just few thoughts about subcription plan. After all, if you always need new images and alot of them the subcription plan is a best option for you.
1. shutterstock.com
It already has 25 million images – a lot, but some images are really low quality because where was time when they accepted everything people submited.
Lets just say that shutterstock has all – crap images and the best ones too. Just dont look into numbers too much.
Also shutterstock has about 80000 new images added every week.
You can order these subscription plans:
For one month – 259$;
For three months – 739$;
For six months- 1399$;
For one year – 2650$.
The other payment plan – on demand.
You spend 49$ and you can download 12 low resolution images or 5 high resolution images and vector illustrations.
Or you can pay 229$ and download 60 small or 25 high resolution images.
Not very flexible ways to buy i think. If there would be credit system in this agency it would be possible to buy individual images. Now you have to buy at least 5 normal size images, even if you need only one.
Sells photos, vector illustrations and video clips.
Has about 21,5 million uploads. A significant increase from the last time i reviewed it.
You can buy credit packages form 27 credits to 9400 credits or you can buy any number of credits starting from 10 (10 credits minimum). Prices varies from 1.30$/credit to 0.74$/credit (more you buy biggest discount you get). Photos are worth from 1 credit to 10 credits (depends on size). It is strange but vector illustrations are very cheap here – only 4 – 8 credits for vector format (depends on complexity and quality). I dont get it's logics because you can download vector illustration in jpg format (15 megapixels size) for 10 credits while vector eps format (the biggest size possible) for the same illustration is worth only 4 credits.
Subscription plans are: 1, 3, 6 or 1 year. A basic 25 a day image download limit for one month will cost you 249$.
Where is also "No Daily Limit" subsciption plan which is great. The smallest package will cost you 20$ and you will get 5 high resolution images (4$ for one image and you dont have to purchase hundreds of images). Compare this price to shutterstock's 49$ for 5 high resolution photos.
They say that downloads never expire, however this is not true. Next month it will expire if you do not renew you subscription.
Has 19 million files.
Sells photos, vectors, footage, audio files and logos.
You can buy credit packages from 20 to 5000. For 20 credits you would pay 20$, for 5000 – 3680$. Photos are worth from 1 credit (small size) to 10 credits (for big XXL TIFF). Vector format is worth 10 credits.
Subscription packages – 1, 3, 6 months and 1 year. You can choose 5 or 26 images/day limit. Prices are from 0.59$ to as low as 0.21$ per image.
123rf.com does a really good job and it is going to be one of the bigest and most popular photo – vector agencies.
This agency has 16,5 million images.
This one has credit system. You can buy credit packages: 8, 13, 25, 52 or 108 credits. The more credits you buy the bigger discount you will get. For example for 8 credits you would pay 9.99$ and for 108 credits – 99$. Also you are able to order any number of credits as long as it is not less that 110. You cannot buy one credit. More credits – bigger discount.
There is also subscription method where you can order subscriptions for 1, 3, 6 months or for 1 year. Prices here varies from 0.43$ to 0.20$ for one picture. You get cheapest images when you order longest subscriptions. The advantage of subscription model is that you can download any size image. No matter if you would like to download smallest or biggest photo or even vector format it counts only as one download. With credit system you have to choose carefully what size you want because bigger size requires more credits besides that images have levels and you will pay more for higher level image.
This agency is far more flexible than shutterstock. so it's more cost effective to buy pictures on dreamstime.com than shutterstock. Also dreamstime has photographers working exclusively only with this agency so you may find here images that you wont find anywhere else.
This one has 13 million images and almost 1 million customers.
This agency is growing fast and you can find most new images here.
For a credit system you can choose from 50 to 1000 credit package. 50 credits will cost you 50$, 1000 will cost you 905$.
There is a subscription plan from 1 month to 1 year and there is a 5 to 200 daily image limit. The prices are from 0.46$ to 0.15$ per image.
Photos are worth from 1 credit to 10 credits (depending on size). Vectors are worth 9-12 credits.
6. istockphoto.com
This is one of the first microstock agencies. It was the most popular agency when i reviewed it a few years back. Now it is pushed into second place by shutterstock.
Prices here are higher than on other agencies because this website has a lot of exclusive images.
This one has more than 10 million files. It sells photos, vector art, flash templates, audio and video files.
Credits here are more expensive than on dreamstime, however price have droped a little. Smallest package you can buy is 8 credits and it costs 14$. Prices here varies from 1,75$ /credit to 1,47 $/credit. Photos here are worth from 1 credit (smallest size) to 18 credits (XXXL size). Exclusive photos are even more expensive – from 5 credits (for smallest) to 30 credits (for biggest).
Istockphoto has website "cousin" – thinkstockphotos.com where you can buy photos by subscriptions payment plan. Prices gone up from 259$ to 319$ (1 month subscription) and for one year price stays the same – 2579$. You can download 25 images a day
It has 9,5 million images. This is another faster growing microstock agency. It has about 200000 members and about 46000 files added every week.
Credit packages are from 15 credits to 450 credits. 15 credits costs 9$, 450 – 200$. The most popular package is 215 credits for 100$. This is fair price.
Image pricing depends on the size – smallest size is 2 credits worth, XXL and vector formats both are worth 10 credits.
If you want to buy only one photo.
For example if you would like to buy only one photo in JPG format and in high resolution.
shutterstock.com – at best you would have to pay 49$, because there is nothing cheaper here. Of course you could download 4 images more so it's 10$ per photo. But if you need only one photo it's not worth buying here because you would have to pay 49$.
dreamstime.com – Maximum resolution level 0 photo would cost you 7 credits, level 1 – 10 credits, level 2 – 13 credits, level 3 – 15 credits, level 4 – 17 credits, level 5 – 19 credits. So at best it would cost you 10$ (if you order 8 credits package), worst case – you would have to buy package of 25 credits for 25$, for it you would get level 5 photo and you would have 6 credits left for level 1 photo which you may not need.
You will pay here from 10$ to 25$ for one image.
istockphoto.com – simple high resolution photo is worth 18 credits, exclusive photo – 30 credits. So if you find what you need for 18 credits you will have to buy 30 credit package for 50$ because 14 credit package is not enough. So the price of one photo and 12 unnecessary credits is 50$. However you can buy 14 credit package and look for 10 credit worth (not XXL but Large) image. in that way you will pay 24$ for one photo.
So you will pay here from 24$ to 50$ for one photo.
fotolia.com – There is photo levels on this agency too. The more photographer has sales the more expensive his photos are. Price of high resolution photo varies from 10 to 40 credits. Here you can choose any number of credits starting from 10. 10 credits would cost you 15$. In worst case you would have to spend 60$ for one 40 credit photo. However because they have new "No Daily Limit" subscription plan, you dont even need to look into credits here. You can buy any size any image for 20$, and you will be able to download 4 more images.
You will pay here 20$ for 5 images.

123rf.com – high resolution photo is worth 10 credits. You would have to buy 20 credit package for 20$.
So one photo would cost you 20$ plus you get 10 unnecesary credits.
Depositphotos.com – smallest credit package is 50 and costs 50$. One photos is worth 10 credits so 40 credits will be wasted.
One photo – 50$.
canstockphoto.com – 15 credit package costs 9$ and for it you can get one XXL photo which is worth 10 credits.
One photo – 9$
To summarise, if you need only one photo it's best to buy in these agencies (the best is at the top):
istockphoto.com
shutterstock
If you want to buy few vector illustrations (the best is at the top):
Fotolia.com – 5 vector illustration package – 20$ so one costs just 4$, if you want more – it will be even cheaper;
Canstockphoto.com – 6$ for one vector illustration;
Shutterstock.com – 9,8$ for one vector;
123rf.com – 10$ for one vector;
Depositphotos.com – 9$ – 12$ for one vector;
Istockphoto.com – average 20$ for one vector illustration.
Which subscription model is the best?
Lets compare a 1 month subcription models with 20 – 26 daily image download limit.
123rf.com – 0.29$ per image – 19 million files to choose from;
depositphotos.com – 0.30$ per image – 13 million images;
dreamstime.com – 0.33$ per photo – 16,5 million images;
fotolia.com – 0.33$ per photo – 21,5 million images;
canstockphoto.com – 0.34$ per photo – 9,5 million images;
shutterstock – 0.345$ per photo – 25 million images.