Just as writers can put their thoughts into words and painters can express their emotions through delightful paintings, crafting is also a form of creative expression practiced by countless people around the world. Simply put, crafting is the art of creating something using your hands in order to express yourself through hand made creative projects.
May it be a quaint little card, a clay piece or an embroidered handkerchief; crafting comes in many different forms and the one you choose to practice depends on you. Unfortunately, crafting can be a bit overwhelming if you're new to it. But don't worry, we have some good news for you…
Making crafts is easier than ever before! Today, you can easily find svgs for crafts or download cool Craft Bundles to make cool crafts such as invitation cards, decorative garlands, cute boxes, and more. 
To aid you in your journey of creative self-discovery, we have compiled the ultimate guide to crafting – just for you. So, buckle up and get your creative juices flowing to embark on an exciting artistic adventure!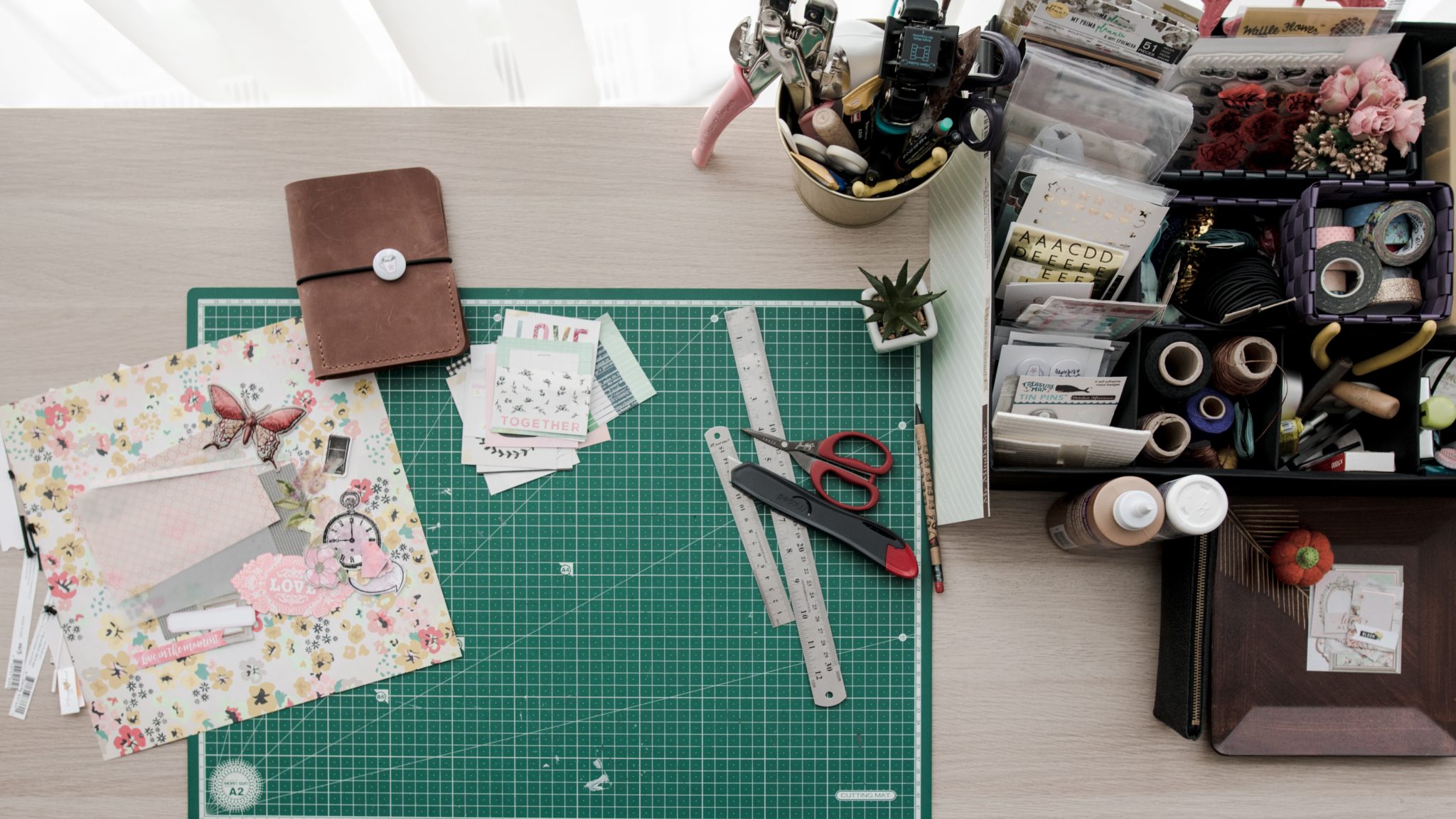 Why are crafts important? 
Before we dive into the amazing world of crafting, we must take a look at the important role it plays in transforming our lives for the better.Crafting brings out the creative in everyone, by bringing life to new ideas, providing a sense of fulfillment, improving motor coordination and connecting with loved ones. Here are some ways in which crafting can benefit us in our daily lives:
Give Life to Ideas:

Are you ever bothered by the ideas that circle around in your head all day? Now you can breathe life into them with crafting! 

A Sense of Fulfillment:

Turning ideas into reality can give you a sense of fulfillment, making you feel happier and more accomplished with a good boost of self-confidence.

Improve Motor Coordination:

Not only do crafts make you happier, they can also make you healthier! Working with your hands can develop fine motor skills and improve motor coordination and mental agility in adults.

Connect with Loved Ones:

Crafting is an opportunity to share a common interest with family and friends to foster beautiful long-lasting relationships. Your crafts also make perfect gifts for your loved ones to cherish!
What kinds of crafts can you make? 
From cards and gifts to home items and much more, there are an unlimited number of crafting options to choose from. Crafting is a world of infinite possibilities, but some examples are DIY Cards, Craft Gifts, Home Personalization and for your Crafting Business. Experimenting with different types of crafts may help you find the one that's perfect for you. It's best to choose the one that speaks to you and helps you unleash your creativity to the fullest. 
Here are a few common crafting ideas to get you started.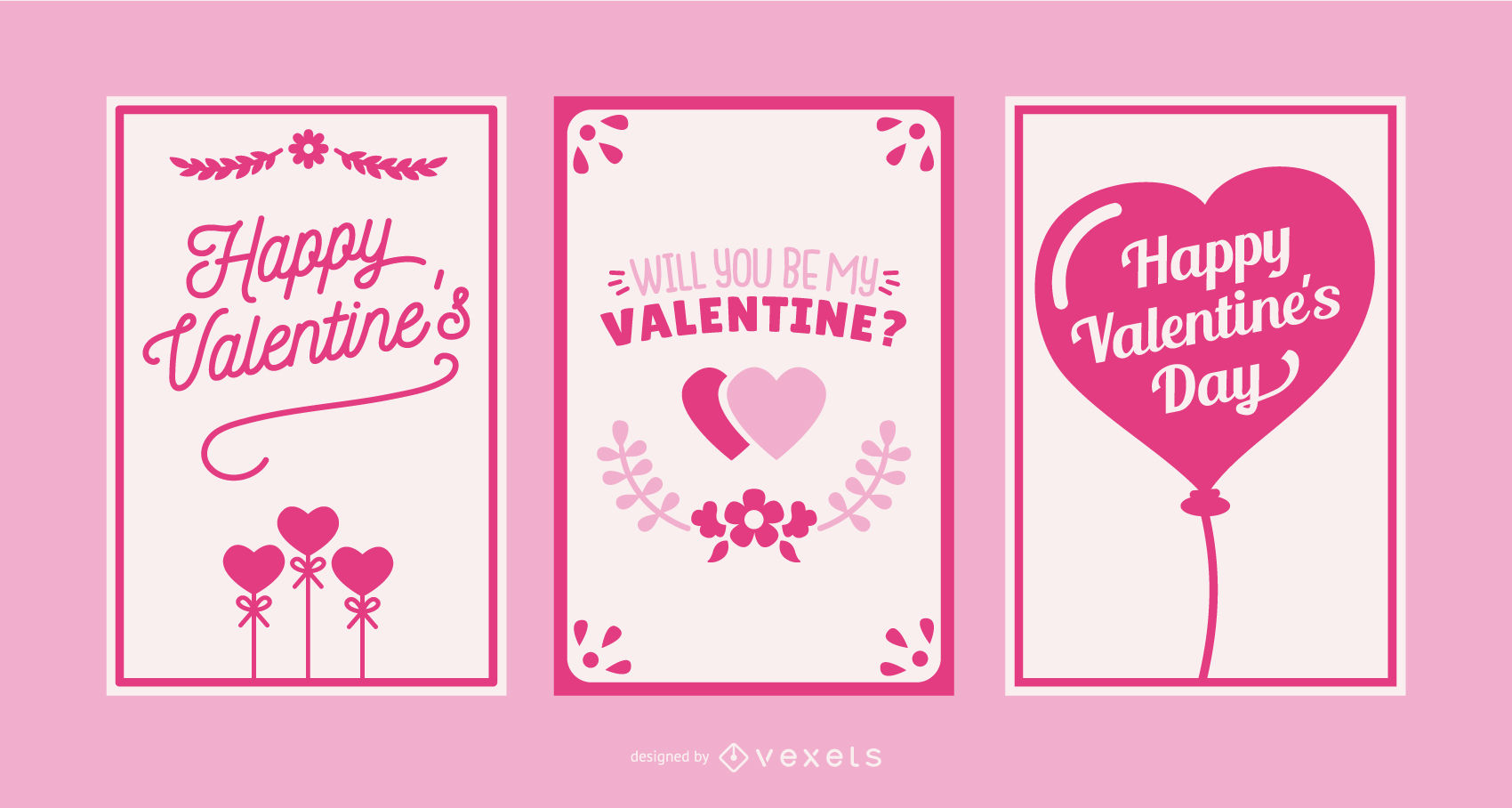 DIY Cards:
We've all made cards as kids but making cards can be a fun activity for adults and children alike. Cards are the best place to get started with crafts because they are easy to make and can serve as tokens of appreciation for our friends and family. If you want to start making a card right away, here are a few types of cards for you to have fun with:
Valentine's Cards: Impress your valentine with an endearing handmade card to show your love the right way. You can use these specially made Valentine's Day SVGs for your sweet designs. Be as creative and experimental as you want to, the sky is the limit!
Thank You Cards: Want to make your loved ones feel appreciated? Thank you cards are a great way to express gratitude and love for the people who mean the most to you.
Scrapbooking:
Scrapbooking is an excellent way to add a charming personal touch to your crafting experience. Scrapbooks are collections of memorabilia, pictures and other interesting tidbits from your life. Use SVG Cut files to add a creative touch to your Scrapbook pages.
Memories for the family:

One of the most common forms of scrapbooking involves collecting family memorabilia and documenting your family life. You can create beautiful collages with pictures and other knickknacks that depict memories of days gone by.
DIY Craft Gifts:
What can make a gift more special than if it was made with your own hands? Here are a few different kinds of gifts you can make:
Birthday gifts:

Everyone loves a thoughtful gift for their birthday. No matter what you make, the end-result will be way more personal and touching than anything store bought. 

Gifts for Kids:

From adorable knit sweaters to jewelry boxes and more, hand crafted gifts for kids can inspire them to embrace and pursue their own creative passions.

Gifts for loved ones:

Crafting your gifts yourself can be extremely rewarding and your loved ones are guaranteed to appreciate them more.
Crafts for DIY Home Projects:
Add character to your humble abode with some glorious creations. Here are some things you can craft to display and use at your home:
Towels:

Towels may seem like an underwhelming subject but what if you could make them more interesting? Through crafting, you can embellish old towels and give them a whole new life. Or maybe make your own!

Pantry Labels:

Is your unorganized pantry frustrating you? Craft some charming little pantry labels to bring order to chaos.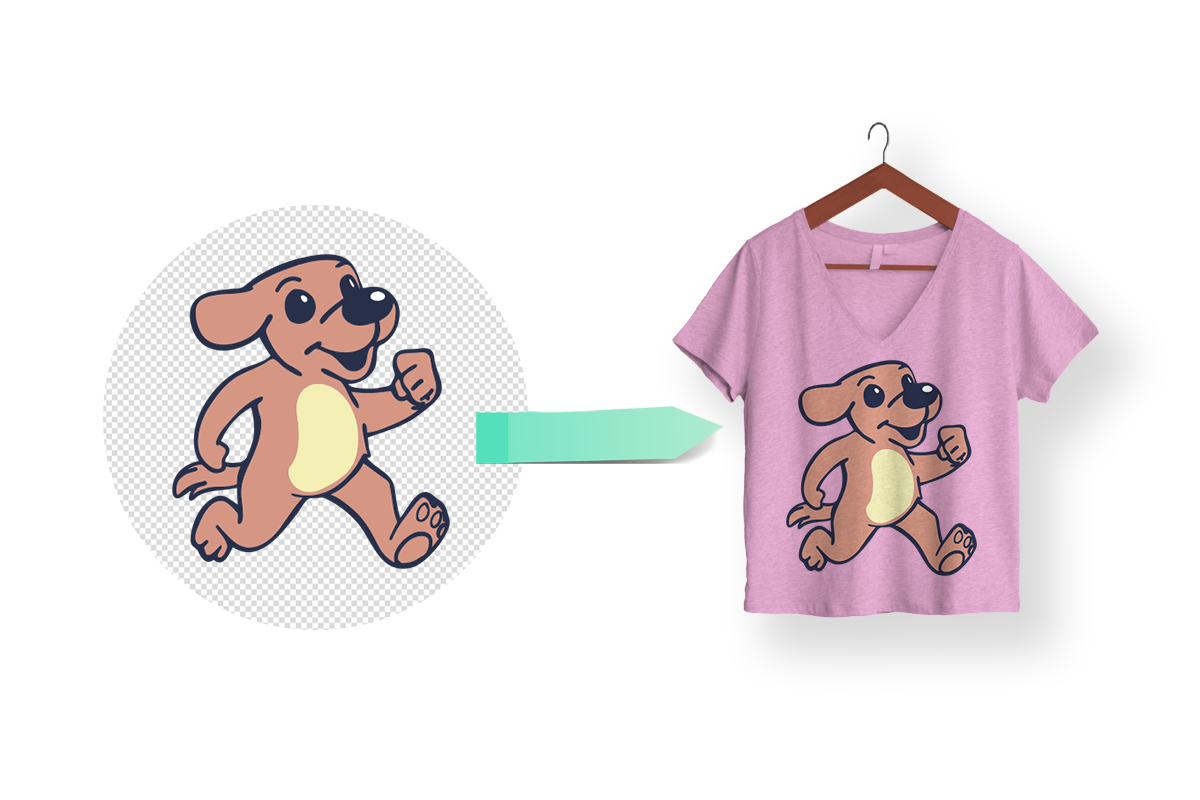 Crafts for a Crafting Business:
Crafts have risen in popularity over the years and with online marketplaces like Etsy, selling your crafts is easier than ever before. Want to make some potentially sellable items? Try out the ones below.
T-Shirts & Hoodies:

T-shirts and hoodies are always in fashion. You could hand paint or create innovative designs on these items to catch the right attention.

Baby Onesies:

Moms everywhere are obsessed with cute onesies and fortunately, making them is super easy. You can add little bows, embroidered patches or fabric paint over stencils, the possibilities are endless.

Personalized Mugs:

Customized mugs are in demand and perfect for a small DIY project that can make waves in the market. Mugs can be hand painted or created through clay if you are interested in pottery.  

Pillows:

There are countless creative ideas for DIY pillows that you can customize to gather some potential clients.
How can I start crafting at home? 
With a few simple tools and tricks, you can master the art of doing crafts right in the comfort of your own home. Start with a cutting machine, download svg files for crafts, and start cutting & crafting! Crafting may seem like an impossible feat, but it can easily be done at home with your friends and family. With a few simple tools and tricks, you can master the art of doing crafts right in the comfort of your own home.
Start with a Cutting Machine:
Die cutting machines are perfect for crafting as they allow you to cut out custom shapes from papers, fabrics, metal and other materials. These customized shapes can be used with cutting file in projects such as scrapbooking, cards, party décor and more.
Cutting machines:

Buying your first cutting machine for crafting can be confusing at first. There is a wide range of machines available, each of them have unique features that can be used in different ways.

However, there are many more options to choose from and the ones you choose depends on which features are valuable to your artistic process.
Download SVG Files to cut:
Cutting machines usually require some svg cut files to create custom cutouts. Cutting machines allow you to enter an svg file and make it cuttable. There are many resources which provide svgs for craft purposes.
Craft Supplies:
Once you have a cutting machine that suits your style, you will need materials and supplies to use with it. There are many different kinds of craft materials available for you to choose from.
Picking the Right Supplies: 

Supplies like vinyl, cardstock, fabric, wood and metal can easily be found at your nearest craft shops. You can get creative with other materials and mix and match to create something truly unique.

If you're looking some tools and accessories to make crafting easier, cutting machines are amazing tools to make your crafting experience more smooth sailing.
How can I use SVGs for Crafts?
To use SVGs for Crafts, start by downloading the svg file from an svg stock site, importing the file onto the cutting machine's software, placing the type of paper to cut and start cutting with your cutting machine. If you've got a cutting machine and are wondering how SVGs can be utilized in your crafts, here's a step by step guide to help you out.
Download SVGs from SVG Sites:
The first step is to find the SVGs that are perfect for your project. SVGs are vector files that can be turned into SVG cut files to enter into your cutting machine. You can find an interesting selection of free SVGs for crafts on Vexels.
Import onto the Cutting Machine's Software:
Once your SVG download is complete, you can enter them into your cutting machine's software and turn these SVGs into cuttable files. Your machine will create a custom cutter for you to have fun with.
Start Cutting!
Now you are finally ready to start cutting! Bring in your craft supplies and materials to get your creativity on.
Where can I Buy Craft Supplies? 
While there are many craft supply options available, finding the right ones can be a struggle. Shop online or look for your local arts & crafts store to get the best supplies possible for your crafts. Here are some places where you can find any art & craft supplies you need:
Buy Craft Supplies Online:
Online shopping has taken the world by storm and just like any other thing in the world, you can get your craft supplies online. There are countless reliable online stores that sell high quality supplies in amazing prices and deliver them right at your doorstep. Here are some options for you to explore:
CreateForLess.com:

CreateForLess is home to more than 60,000 well-renowned brands delivering supplies for arts & crafts, sewing, scrapbooking and more. The online retailer supplies craft supplies at discounted rates in bulk quantities perfect for budding crafters.

HobbyCraft.com:

HobbyCraft is a UK based arts and crafts superstore that was founded in 1995. Now it has grown to the leading arts and crafts store in the UK. 

Amazon.com:

As the world's biggest online retail platform, it is no surprise that Amazon is also full of great craft supplies as well. With different suppliers from all over the world and overseas shipping, Amazon provides quality arts and craft supplies for ones getting into the habit of crafting.
Buy Craft Supplies In Store:
If you're more of a brick and mortar store kind of a person then we are sure there may be  great options for you around your area. If you're not sure what to go for, here are some of the most famous art and craft supplies chains to look out for:
HobbyLobby: As mentioned above, Hobbylobby is UK's leading art supply superstore with a wide selection to fulfill your art and crafts needs.
Michaels: Michaels was founded in 1973 and now has thousands of stores all over North America. If you live in that region, then Michaels can be your go-to arts and crafts store.
Joann's: Joann's fabric and craft store is a retail giant in Ohio that sells fabrics, yarns and craft supplies for all kinds of projects.
You may also find some local art suppliers that could work for your crafting. Remember, art supplies can often be found in unlikely places. Just explore your area and be on the lookout for what catches your fancy.
How can I sell my crafts? 
What can you do with the crafts you make? Apart from using them yourself and gifting them to your friends, you can spread your creativity around by selling them. Digital trends have made selling crafts a lot more convenient. Online stores such as Etsy empower crafters to practice and sell their unique crafts. There's a huge for the crafts you make, so don't let them go to waste! 
Here are some cool and simple things you can make to sell on your online store:
Candles 

Hand painted coasters and other accessories.

Wire jewelry 

Bathbombs

Embroidered cushions, linens and more.

Knitted scarves

Sculptures and figurines. 

& much more!
Crafting is all about you and the way you choose to express yourself. With an opportunity to channel your thoughts into creations, you can create what you never thought possible. Use our ultimate guide to find the right resources to gain the experience you need to become excellent at your craft and start selling it for profit.