St. Patrick's Day is a cultural and religious commemoration of Ireland's main patron saint's death, celebrated each March 17th.
With his origins dating way back to the 5th century, St. Patrick is widely known for bringing Christianity to Ireland.
Throughout the centuries, St. Patrick has become a symbol of Irish culture and heritage, especially for the Irish diaspora.
St. Patrick's Day celebrations are held every year across the world and with its popularity, spirit of joy, and celebration, it's no wonder why so many people love and enjoy St. Patrick's Day items like t-shirts.
In this article, we'll show you 13 St. Patrick's Day t-shirt design ideas and designs to rock your store and buyers!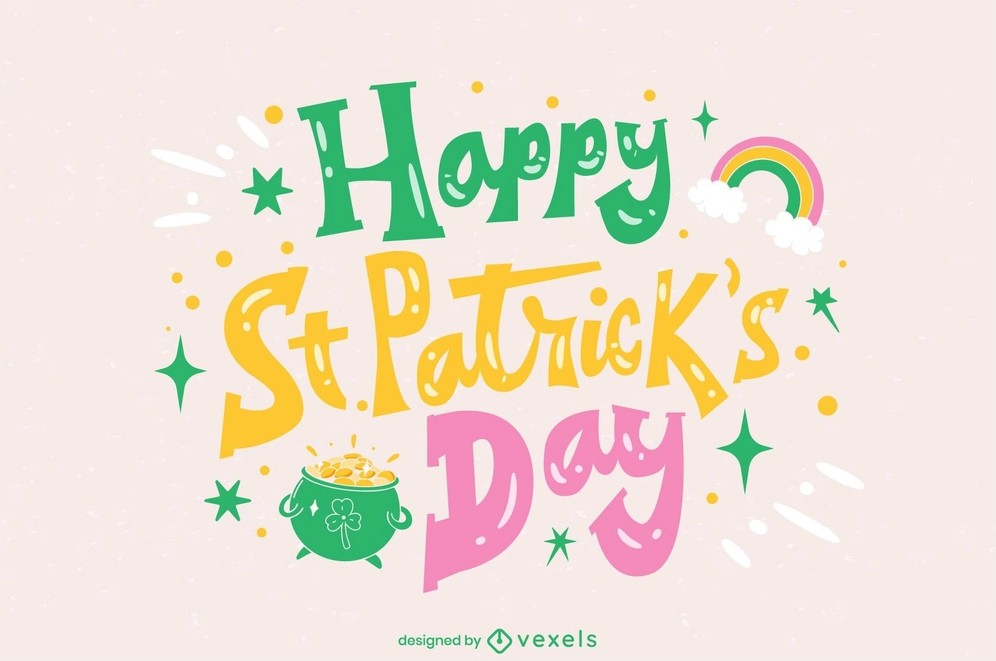 Luck t-shirt designs are one of the most popular concepts associated with this festivity, especially with shamrocks. Quotes about being or getting lucky are staples of St. Patrick's Day tees.
Another classic element in Irish folklore, leprechauns are small male faeries with beards and dressed in green, oftentimes depicted as mischievous and hiding a pot of gold at the end of a rainbow. Leprechaun designs may need a twist or two to work, but they're definitely an element to consider!

Customizing elements outside the traditional Irish culture is also a fun and viable alternative to widely-known elements, and making a splash with this kind of design can make your products really stand out. In this case, we feature St. Patrick's skull designs but feel free to experiment with other
Funny puns are always at the heart of successful designs, and there are many jokes to throw around regarding drinking, being lucky, and in this case, deers. Funny St. Patrick's Day t-shirt designs are a must if you want to crack sales.

The pot of gold is a traditional element of St. Patrick's Day folklore, usually hidden by leprechauns at the end of a rainbow. Play around with this concept by mixing it up with other St. Patrick's Day elements.
Dabbing characters, while not as popular as they once were, are still fun options to play around with when addressing any niche, and St. Patricks' Day allows for leprechauns and other characters to join the fun.
To break away from the traditional elements featured in St. Patrick's Day, many sellers resort to dressing up animals in green and gold, so consider creating multiple St. Patrick's Day animal t-shirt designs to give a sense of originality and variety.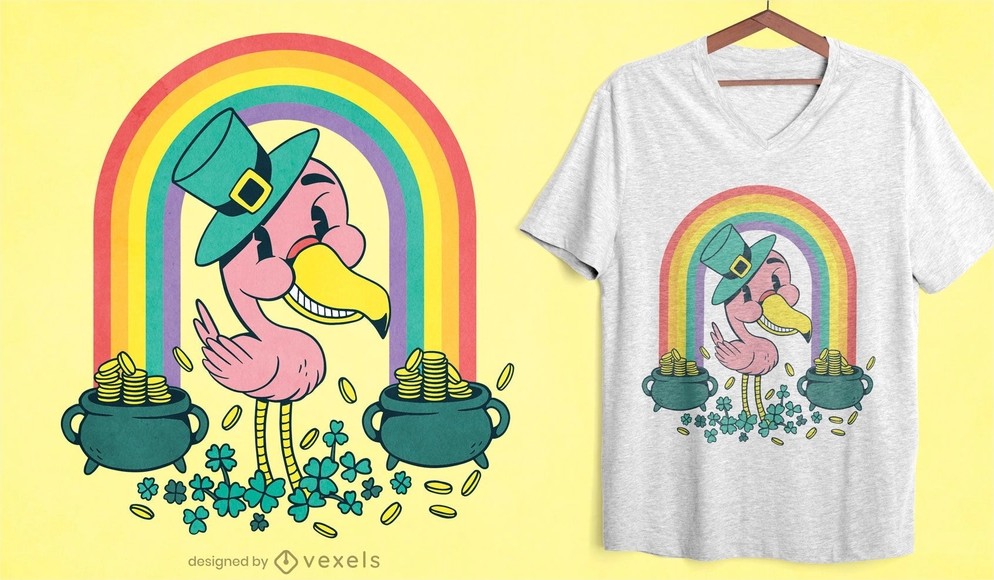 Gaming is one of the most loved niches in the t-shirt industry, and applying Irish motifs to gaming elements and concepts is a neat way to generate seasonal content.
Some people love sports, some people love St. Patrick's Day, and some people love St. Patrick's Day sports designs. Play around with applying Irish elements to different sports, just stay away from the Boston Celtics!

Dinosaurs are very popular, especially among children, and while St. Patrick's Day is known to be a celebration with drinking involved, it's more about spreading the Irish culture than anything else, so be sure to make some lucky dinos!
Avocados are among the most important ingredients in vegan and keto diets, and their greenness is a fun element to use in conjunction with clovers, leprechauns, and pots of gold.
Being a date celebrated all over the world, city-based t-shirt designs with St. Patrick's Day can be a great way to support the festivity, especially for Irish people living around the world.
Food and party often go together and pizza is always at the ready for taking place in any funny t-shirt design. For St. Patrick's Day food designs, burgers, tacos, beer, and whiskey are all elements you can use for this seasonal niche.

BONUS ST. PATRICK'S DAY PRODUCT IDEAS
Since Print-on-demand is more than just t-shirts, here are some suggestions for other types of products you can take advantage of in this holiday season:
Platforms like Redbubble happily welcome sticker sellers, so if you're into stickers or if you're a Redbubble seller, consider adding St. Patrick's Day stickers to your collection.
Mugs are excellent gift ideas and since St. Patrick's Day is a holiday that features drinking, many funny quotes and jokes can come about when designing mug designs for St. Patrick's Day.
Turn St. Patrick's Day into a year-round holiday
Keep in mind that St. Patrick's Day is a holiday that celebrates Irish traditions and heritage, so it's safe to say that creating t-shirt designs about Ireland or Irish people living abroad is also a great way to give them a sense of belonging and connection to the homeland.
Making Ireland or Irish-based designs can help you maintain sales throughout the year rather than just relying on the seasonality of this holiday.

Make your holiday production count
We know how hard it is to create great illustrations for St. Patrick's Day, but we have a way for you to create outstanding designs without breaking a sweat.
With Vexels T-shirt Maker you can create dozens of St. Patrick's Day t-shirt designs by using Irish elements like clovers, rainbows, leprechauns, and pots of gold, along with other elements from other niches, like hearts, arrows, balls from different sports, and the list goes on.
You can even pick among a variety of ready-made templates which are fully customizable in case you need even more creativity. Fortunately enough, new templates are updated every day.
You can check out the T-shirt Maker and try all of its features completely for free.