Figuring out what is the best print-on-demand site may have more than one option, and in this article, we'll take a look at the best options to start a print-on-demand business.
Whether you are a novice or an experienced seller, knowing what is the best platform for your business line is something to always keep an eye out for, since content policies, products, and multiple other factors are always up to each platform's discretion.
Needless to say, print-on-demand is an industry that's growing and evolving constantly, and with it, new sellers, products, and companies are coming in and out of play to try their luck.
From Etsy to Merch by Amazon, and lots of others in between, we'll revisit the Best Print-on-demand sites and companies to try out in 2022:
Printful

Etsy

Society6

Merch by

Amazon

Redbubble

TeeSpring

TeePublic

Threadless

Displate

Casetify

Spreadshirt
Printful

With over 230 different products to offer, creating an amazing store using Printful shouldn't be hard at all.
Printing and garment quality are near impeccable, and it even allows sellers to customize their product labels and packaging options.
Originally from Latvia, the company quickly grew into a worldwide presence with multiple printing and fulfillment facilities across the globe in order to best serve clients internationally.
Arguably the go-to platform for Shopify sellers, Printful is the most complete print-on-demand company to use for eCommerce, also being integrated with other sites like WooCommerce, Etsy, eBay, Squarespace, and more.
Etsy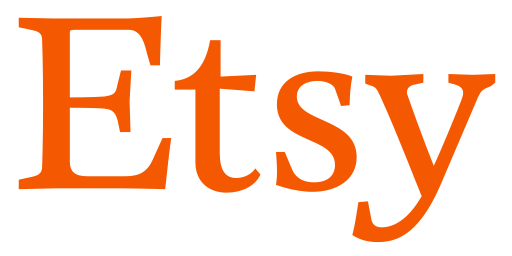 Etsy is an online marketplace mainly geared towards independent crafters and artists who sell products usually handmade or custom-made.
Etsy is a great option for sellers who are looking to start a print-on-demand business, as it allows easy integration with POD companies like Printful and Printify to get products printed and shipped.
Etsy's audience heavily leans towards a female, young audience, both sellers as well as shoppers. This greatly helps specialized sellers to create or develop relevant niches for that audience, not only in terms of design but also in the type of products.
You should go with Etsy if your product offer matches its audience, and are eager to fully run an online store yourself.
Society6

Society6 is another extremely popular marketplace dedicated to home decor, including categories like Art prints, posters, murals, mugs, shower curtains, and more.
Since Society6 is known to be a home decor marketplace purely sourced by artists, its buyers have strong buying intentions, which could be a factor that pushes your sales even more if your artwork is appealing to the home decor audience.
With about 7M visitors per month, you should definitely try out Society6 in your print-on-demand journey.
Merch by Amazon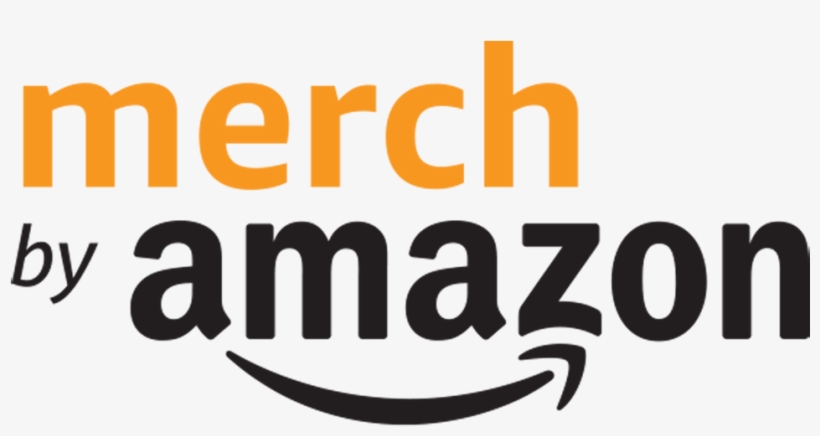 Merch by Amazon needs to be on the list by virtue of being the biggest marketplace for Merch products, with many sellers noting that Amazon's colossal traffic is enough to make it worthwhile.
On the flip side, MBA features the least amount of products of all POD platforms, with a focus on upper body apparel like t-shirts, hoodies, and other types of shirts, and only a few accessories including phone cases, tote bags, PopSockets, and throw pillows.
Sellers who are experienced in SEO or keyword research will have an advantage when looking for niches to exploit or avoid, but artists can also find a home in Merch by Amazon's listings.
Merch by Amazon is a print-on-demand platform that's easy to use and start making money for novice and experienced sellers, so be sure to try it out!
Redbubble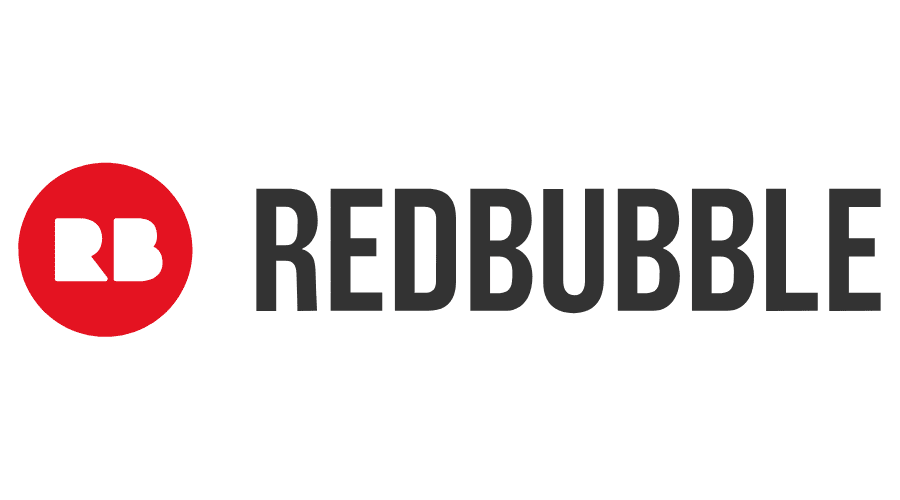 Redbubble is one of the preferred platforms for artists and designers, with many of the most popular t-shirt designs out there coming from Redbubble artists.
If you are an illustrator or a designer, or if you run a design studio, you might want to consider uploading your artwork to Redbubble to make passive income selling products with them.
To start selling on Redbubble all you need to do is to sign up for an account and that's it! You can upload artwork at any time and select which products you want to sell.
Even if you are not a designer or artistic-wise, online tools like T-shirt Makers can help you get professional quality design in just a few minutes while keeping your artwork original in order to comply with Redbubble's content policies.
TeeSpring

Teespring is another print-on-demand platform based around creators.
It differs from other POD site models by having the seller set the sales goal and once the goal is achieved, the t-shirts are printed and shipped to the buyers. If the goal is not achieved, the t-shirts are not printed and nobody loses any money, neither Teespring nor the user.
Sellers can boost their success by creating campaigns, and their wide range of products also makes it a POD platform that's worth considering.
TeePublic

On TeePublic, the impact and likeability of your t-shirts are essential to get eyes and clicks on your products.
TeePublic has a unique way of showcasing products from sellers: when a new design is uploaded it's featured at a sale price for 72 hours, then it remains on the site with its regular price. No other platform does this.
TeePublic buyers come looking for artistic, funny, and striking designs, and also offer products other than tees, like home goods and some accessories.
Threadless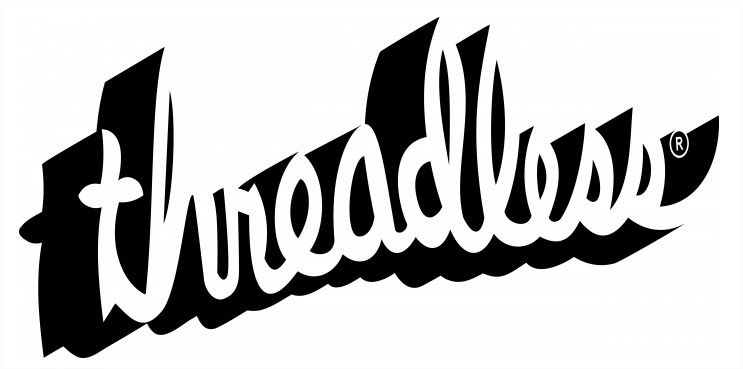 Many artist influencers and companies use Threadless as a platform to promote and sell their artwork, and they're absolutely on the mark.
Threadless is known for its amazing artwork and product offer, as well as for its reliability in terms of product quality, shipping time, and more importantly: customer service.
It's a perfect platform for artists, as designs are expected to be original, creative, and highly engaging.
Displate

Unlike print-on-demand platforms where t-shirts are the main product, Displate offers durable, stylish metal posters mounted on magnets.
Displate offers a great option for home decor design aficionados who are looking to try new stuff out, and who are looking for buyers who are also into this kind of specific kind of product.
Even if you're not a poster artist, even lettering or quote designs that work great for kitchens and common spaces can be perfect designs for this platform.
Casetify

A platform dedicated to phone case designs, Casetify is an option any print-on-demand seller should know about.
Similar to Merch by Amazon, signing up to Casetify implies first applying as an artist to get accepted. This is to make sure they keep design quality standards high.
Their most popular and best-selling products are iPhone cases that feature transparent backgrounds, but they also offer Apple Watch bands, and laptop and iPad cases.
Make sure you first check out Casetify products to see if your design style is suited for it.
Spreadshirt
Spreadshirt is one of the most popular print-on-demand platforms, especially in Germany, making it a POD platform that any seller should take a look at.
This POD platform offers two ways for sellers to promote their products: either on Spreadshirt's Marketplace, where sellers don't have to take care of any additional setup, or opening up a Shop, giving sellers more control and power over how they promote their products.
Spreadshirt has strict design policies, and sellers are expected to bring quality original artwork. To help generate original artwork, tools like t-shirt makers and PSD customizable templates are great options.
What is Print-on-demand?
Print-on-demand is both a business model and a printing and fulfillment process where individuals can sell products like tees and hoodies with their artwork by working with a company or service that handles the printing and fulfillment aspects.
As soon as a product is ordered and confirmed via either a marketplace or an online store, the item is then printed and shipped to the customer, with the seller receiving a royalty based on a percentage or fixed rate on the listing price of the product.
It's one of the best ways to make money online in 2022 since pretty much anyone can join this business with little-to-no investment.
What are Print-on-demand Sites?
Print-on-demand sites are eCommerce websites that operate both as a marketplace where sellers can earn money with their artwork, as well as also being the service that prints and fulfills orders.
Print-on-demand sites are attractive since they already have dedicated traffic that has buying intentions, and good organic reach. Also, they rarely present any obstacles when signing up and uploading artwork, so starting an online store can literally take less than 5 minutes.
What Are Print-on-Demand Companies?
Print-on-demand companies are companies that specialize in the printing and fulfillment aspects of online shops and do not feature a marketplace of their own to sell and commercialize products.
These services are used by those who sell on platforms like Shopify, Etsy, or eBay, where the shop is integrated into a POD service that receives orders and takes care of the rest.
Print-on-demand companies allow for a wider variety of products, and the possibility to brand up your store in case you're using platforms like Shopify.
How To Create T-shirt Designs to Sell on Print-on-demand
To create original artwork for t-shirts, we recommend you use tools that allow for easy customization of graphics, like an online t-shirt maker or Vexels' PSD t-shirt design templates that can be edited on Photoshop.
Vexels' T-shirt Maker is the most complete t-shirt maker for print-on-demand, with thousands of transparent PNGs to compose t-shirt designs and ready-made templates that are fully customizable that enable sellers to create dozens of designs in just a few minutes.
Try all the features of Vexels' T-shirt Maker right now for free here.