Selling 4th of July t-shirts might feel more competitive over the years, but it doesn't have to be that way!
The USA has various patriotic holidays to take advantage of and among them, Independence Day is one of the most important days in the US calendar.
In terms of design style, 4th of July designs are easy to solve in regard to colors: it's all about red, white, and blue.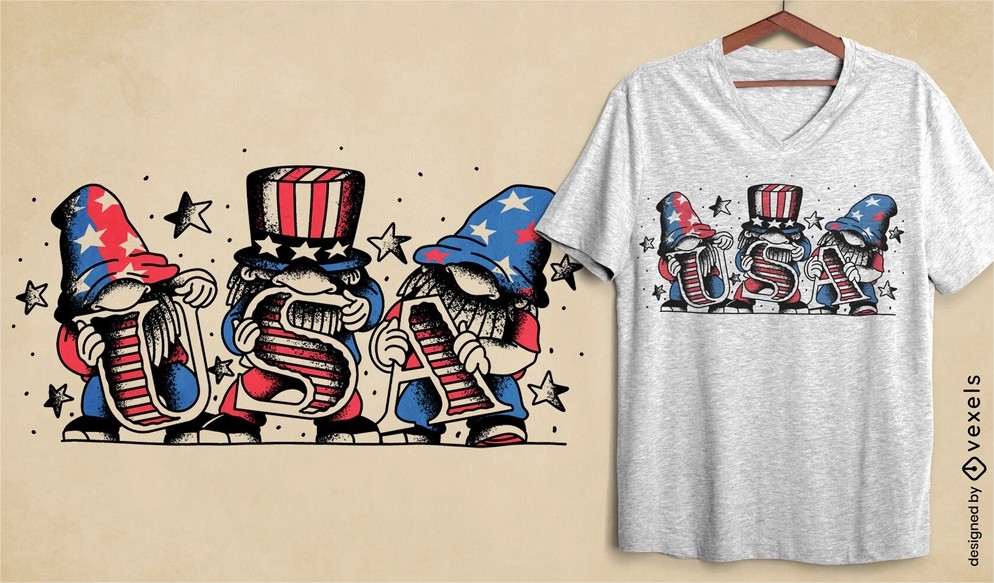 In terms of concepts, high regard for Americanism, patriotism, and pride in being American is what this holiday stands for.
In spite of being a purely American holiday, sellers anywhere in the world can earn profits by creating 4th of July-inspired products.
In this article, we'll be taking a look at 12 4th of July design ideas, some of which are specific to certain products.
American flag designs

Stars and Stripes

Patriotic quotes

BBQ designs

Firework designs

American pride designs

Truck designs

Beer designs

Date: 4th of July, 1776

American-born designs

Thin blue line designs

First responders designs
The Star-Spangled Banner is arguably the most important symbol to use during this holiday, and one of the best ways to create original designs with it is to apply different styles and add text to them. Grunge is very popular but competitive, so uncommon styles like watercolor might be best to try out. American flag designs are at the top of this list since they're still a hit among buyers.

The stars and stripes motif is applicable to nearly any product, and it doesn't need to stick to the 'flag' format of design. Using a Mask tool you can even use this style on text, making your design pop even more. Try using the Mask tool in our T-shirt Maker here.
4th of July t-shirt designs based around patriotic quotes are always a great idea but be warned that there are many of the popular sayings that are already trademarked, so before making any design with words on it, check your quote ideas for trademarks here.
To some people, barbecuing is an art form and the timing of this holiday could not be better. BBQ designs are an excellent option to splash among your patriotic designs. They don't have to be in red, white, and blue, you just gotta make them tasteful.
June is the hottest month of the year for the keyword 'fireworks' for obvious reasons. This is your chance to come up with your own Independence Day designs featuring fireworks, which you can then add to your listing's keywords.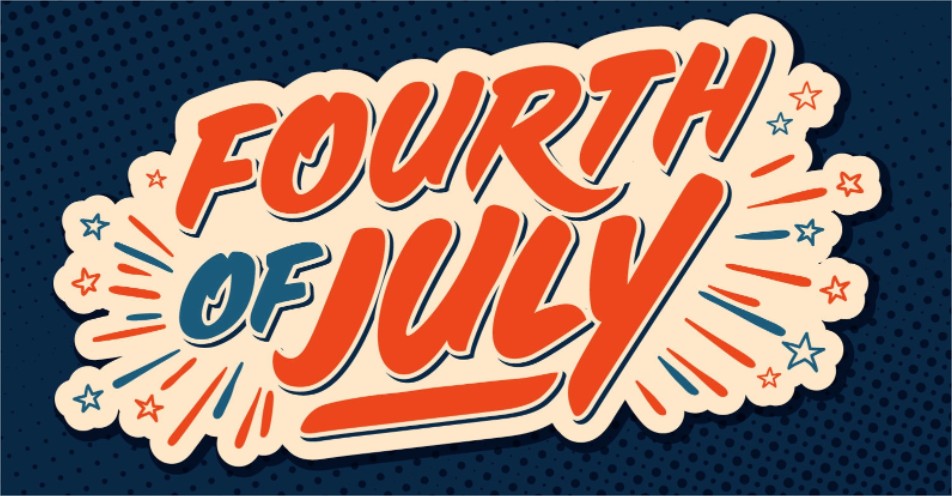 Some Americans feel strongly about their country, with a deep sense of pride in the American ways. Even if you're not American, you can come up with designs that talk to those who are touched by their love for their homeland. For example, quotes about how great America is, or proud to be from a certain state.
Trucks are one of the most recognizable American kinds of vehicles, making truck designs a cool idea that's not completely USA-related but still relevant to this holiday season.
Beer designs are another niche option that can be tweaked to make it a little more 'patriotic' and fit the 4th of July theme. For example, you can combine the Beer and BBQ niches and create even more options.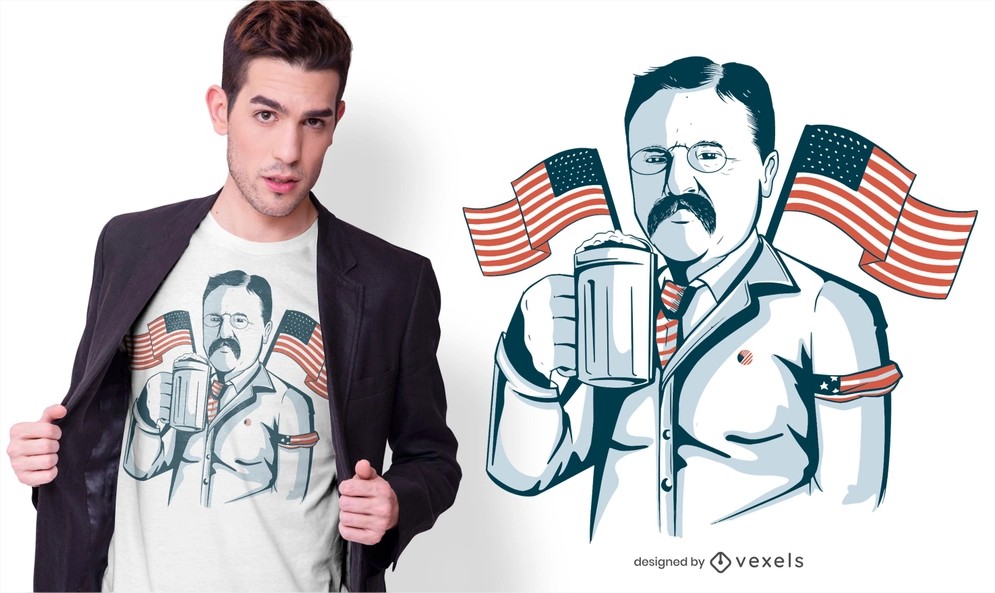 9. Date: 4th of July, 1776
Adding the date of Independence Day is a nifty little trick to make your products more relevant to this particular holiday. Interestingly enough, being the most important date in the US calendar and meaning so much to the American people, designs featuring the Independence Day date will still be valuable all year round.
While most people have a deep love for their home country, some Americans like to go the extra mile and show it off more than others. American t-shirt designs around the concept of 'born American' tap into emotions and feelings rather than the conscious awareness of being a US citizen. 'Being born' is also something that babies do, so you might as well consider some American baby designs as well.
One of the things that characterize the USA is the presence of law enforcement in popular culture. The "thin blue line" is a term that represents the concept of the police as the line of protection and defense of the civil population, making law enforcement designs a plausible option for this holiday. Sellers with relatives involved in this profession might have a creative edge on this one!
Policemen, firemen, and paramedics are the main lines of first responders, and designs around these topics featuring elements and quotes related to them are excellent ideas outside the box of 'patriotic designs'. Combine fire responder graphics using the T-shirt Maker too and see for yourself!
Sell more on the 4th of July – Offer a different product
Phone case designs are not to be underestimated this season.
Being the most used item in our daily lives, our phones need not only to be practical but also well taken care of.
That's where phone cases come in. And coming closer to this US holiday, patriotic and USA-related phone case designs become a profitable option for print-on-demand sellers.
These designs make good use of the rectangular format that phone cases offer, especially when it comes down to flags and pattern designs.
Other excellent products you can create your own USA designs for are home decor items such as posters and pillows.
Where some sellers prefer creating designs to be worn, there are sellers who much prefer decorating rooms.
Patriotic poster designs can have different messages for different spaces, making your design ideas even more relevant if done appropriately.
Throw pillows are a profitable product for this season that allows you to explore other design concepts and ideas outside the realm of apparel.
We encourage you to try these products out in case you find too much competition or feel worn out of designing t-shirts.