Among print-on-demand products, mugs are one of the most popular gift ideas, especially for the holiday season.
It's been a while since we started making our own mug designs for POD products, and today we're taking it a step further:
We are more than happy to introduce our Mug design templates, easy-to-use PSD files created by our talented team of artists. Click the link to explore the library.
Much like our t-shirt design templates, this design resource is a powerful tool that offers unlimited possibilities and doesn't require much previous design experience.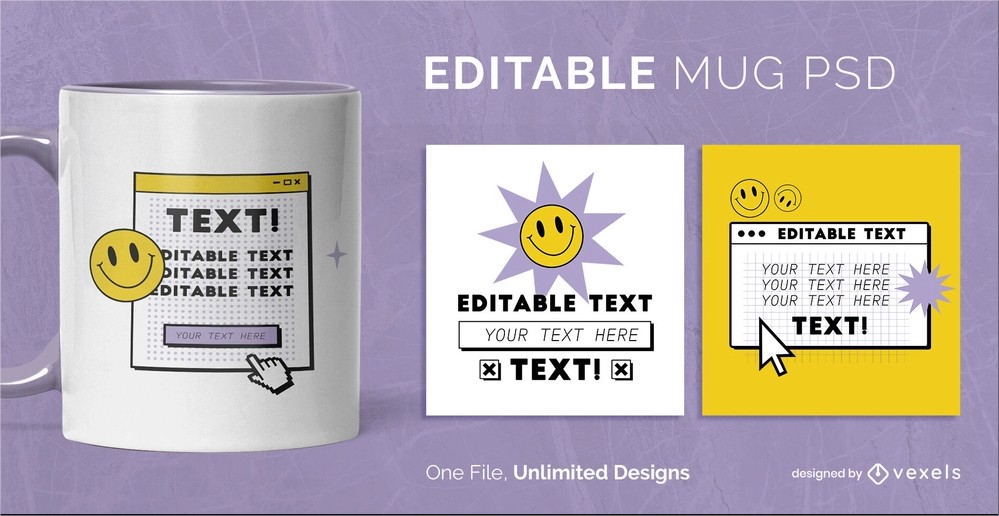 Download a free sample here to try it out!
Here are a few mug design ideas to get you started:
1. Vintage-style mug designs
Birthday mugs work great all year round, and this vintage-style mug template can do more than one trick for you if you're going for a more adult audience.
2. Outdoor hobby mug designs
Hobbies are excellent sources of inspiration for Merch designs, and when we made this outdoor camping badge template we could feel the excitement of drinking a coffee in the woods and smelling the morning dew. 
3. Pet love mug design
Pets are family, and the love for these dear creatures is a great inspiration to come up with pet love mug designs. Cats and dogs are the obvious first choices, but dare to think about off-beat pets or exotic ones, like lizards, spiders, or snakes!
4. Happy day mug design
For some people, the morning coffee helps set the tone for the day, making mugs the ideal media to place some 'good morning' and 'happy day' kind of messages. Editable text mug designs with happy-looking elements might be a good option for you.
5. Cartoon face mug design
A simple concept that can go a long way if done properly, cartoon face mug designs don't require witty quotes, and they can appeal to audiences of all ages alike.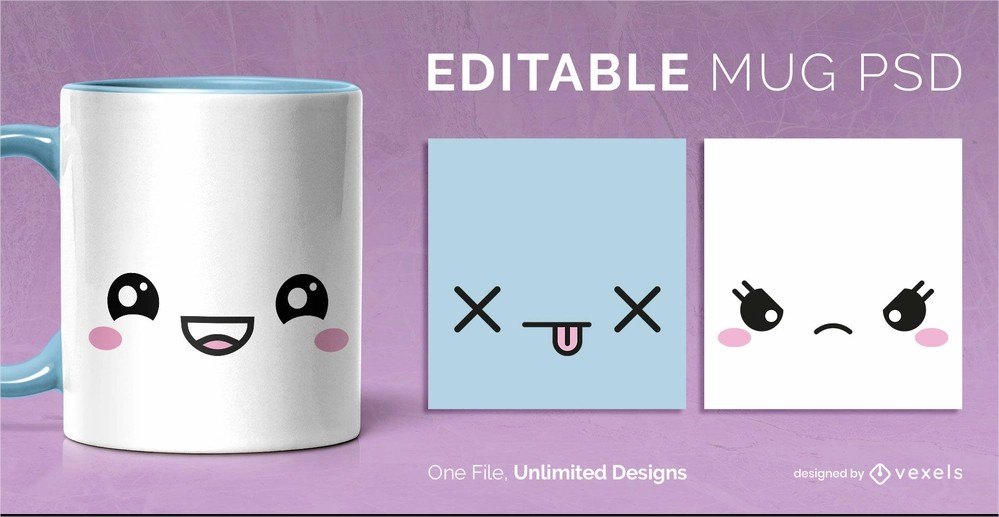 Make Your Mug Designs Shine
Mockups are the best way to showcase your mug artwork and make it desirable.
Our Mockup Generator features high-quality mug designs that you can use on your social media channels and eCommerce store.
Check our Merch design plans to unlock full access to all our mug design templates and all of our tools.