A picture is worth a thousand words, and nothing quite proves this saying better than website icons put in the right places of your website or app! Icons are just everywhere you look. Indeed, this is not surprising as they navigate visitors through the content by drawing their attention to what's important. Plus, they're just cool and awesome to look at; no one can argue with that!
As a web designer, you may be struggling to find a truly useful site that has the icons you need. That is why we singled out the top websites offering thousands of different icons of any type and style. Check out our list of the 6 most popular websites where you can find beautiful icons for your app and web design.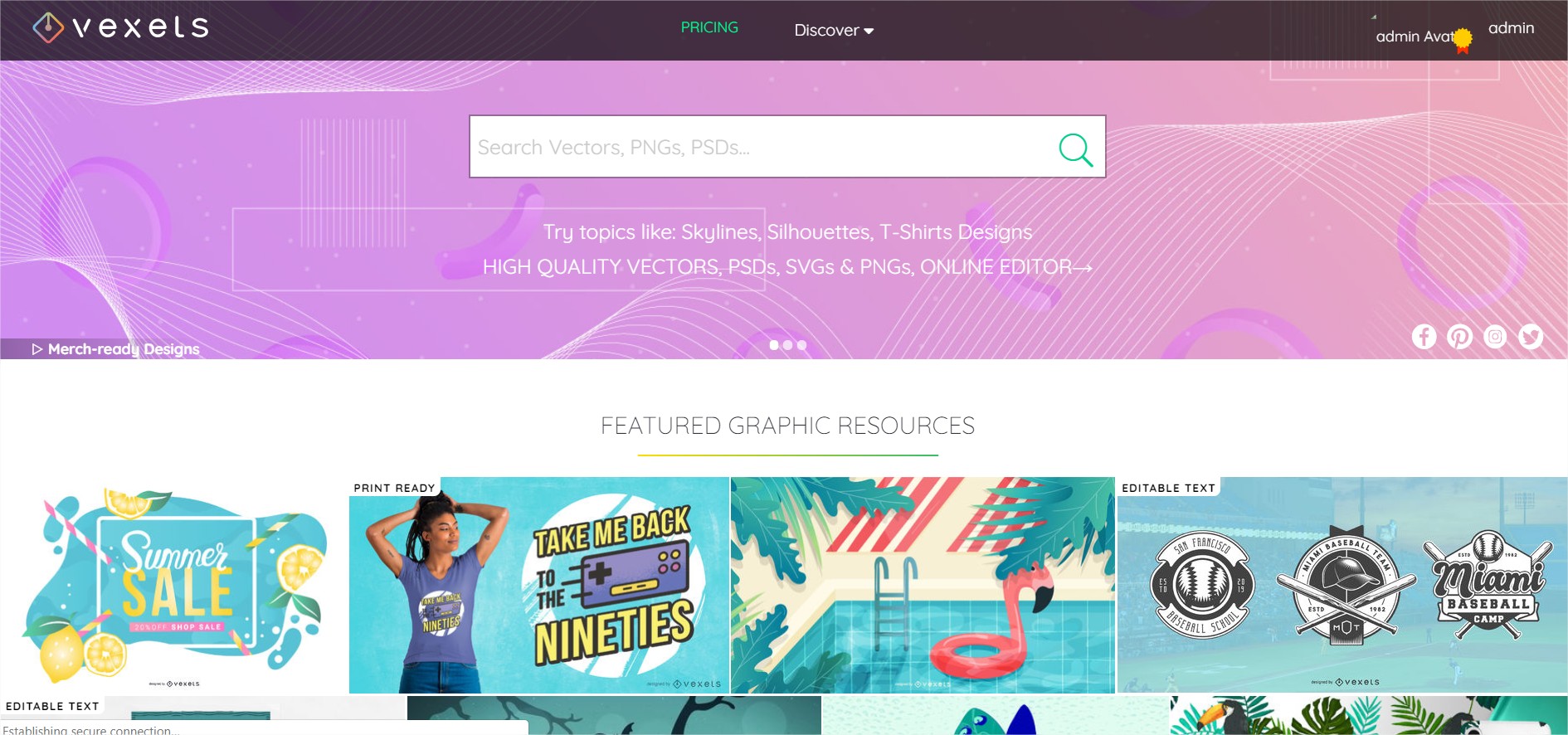 1. Vexels
Vexels is a Graphic Design platform with a vast library of graphic elements for all kinds of projects, including icons that are great for Web and App Design. They have everything you could ask for, from flat and colorful designs to simple and geometric graphics. If you're looking for some more detailed images for your new design, you can also find backgrounds, character sets, banners, and more.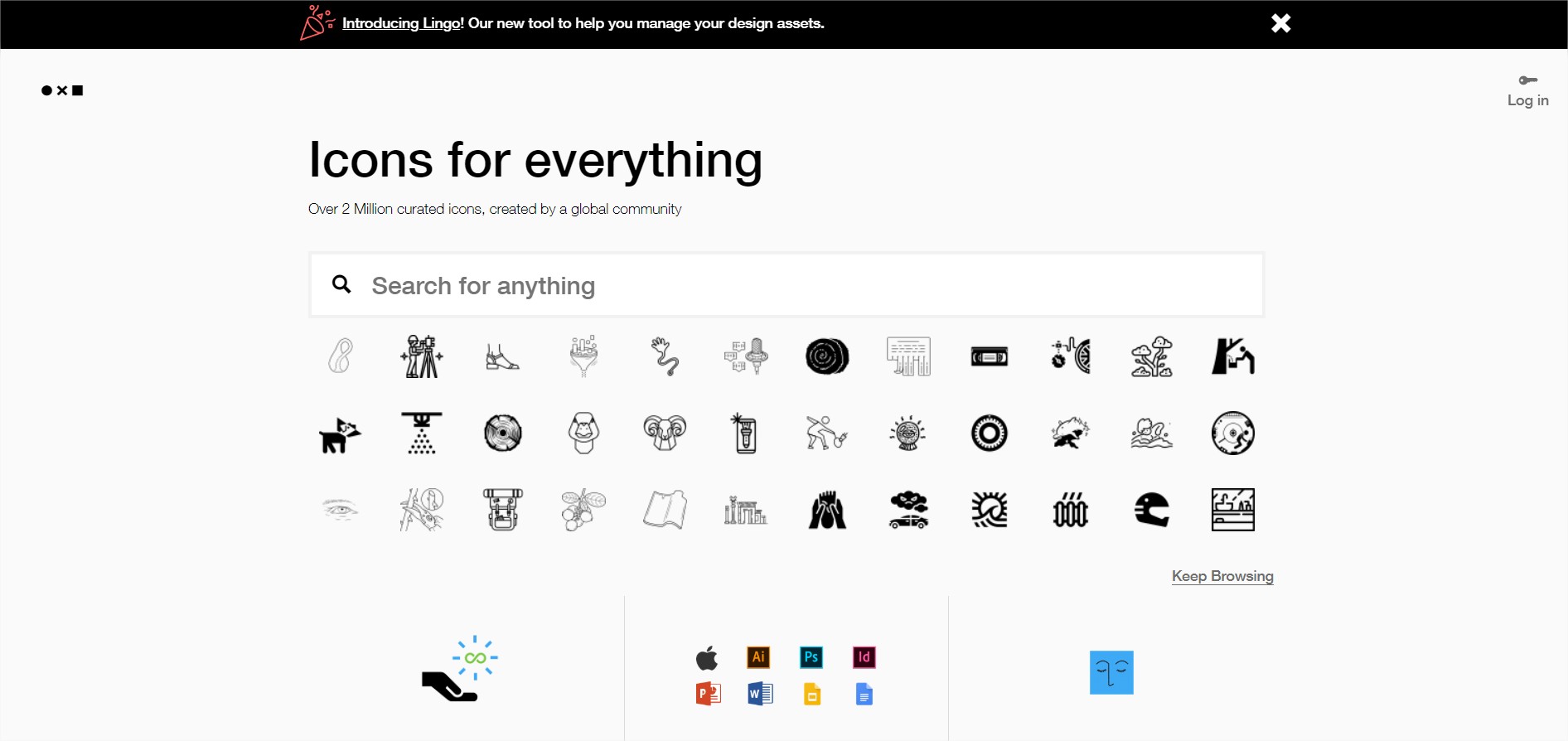 2. Icons8
A website that stands out with its somewhat delicate and soft design. If it's a linear design, then the lines are slender. If it's a pastel pack, get ready for sensual colors. Moreover, there's one peculiar design called 'color hand-drawn' that truly takes your breath away if you're into cute icons. Further, the vector icons on this site can be modified to perfectly suit your needs.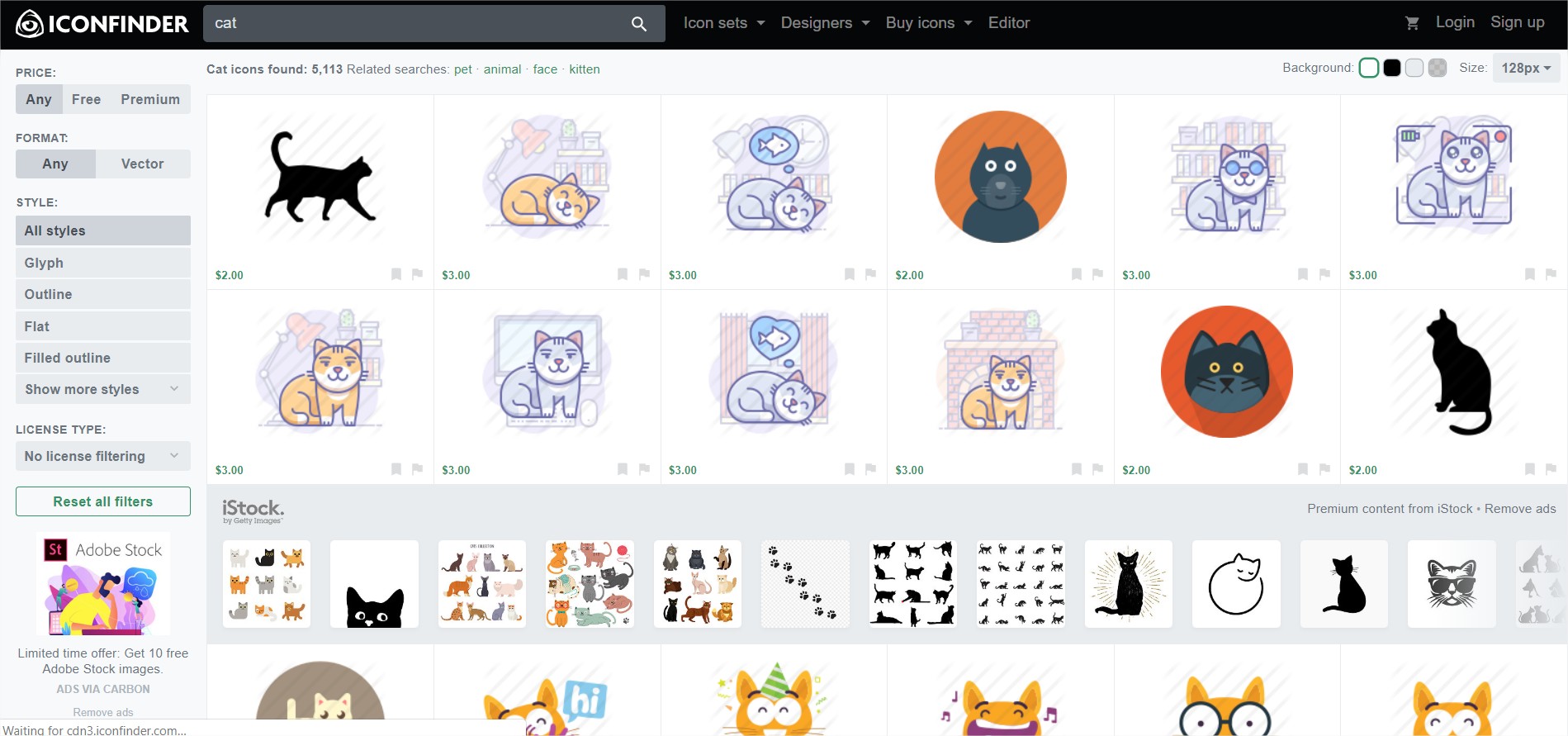 3. Iconfinder
It's worth mentioning that this site offers you over 3,627,692 SVG icons. That's quite a number! This site specializes mostly in paid icon packs, but you can find 16,456 free icons as well. Top designers use Iconfinder to offer unique icons for all tastes. With its enormous database, Iconfinder is truly a perfect place to find icons that will speak the style of your app or website.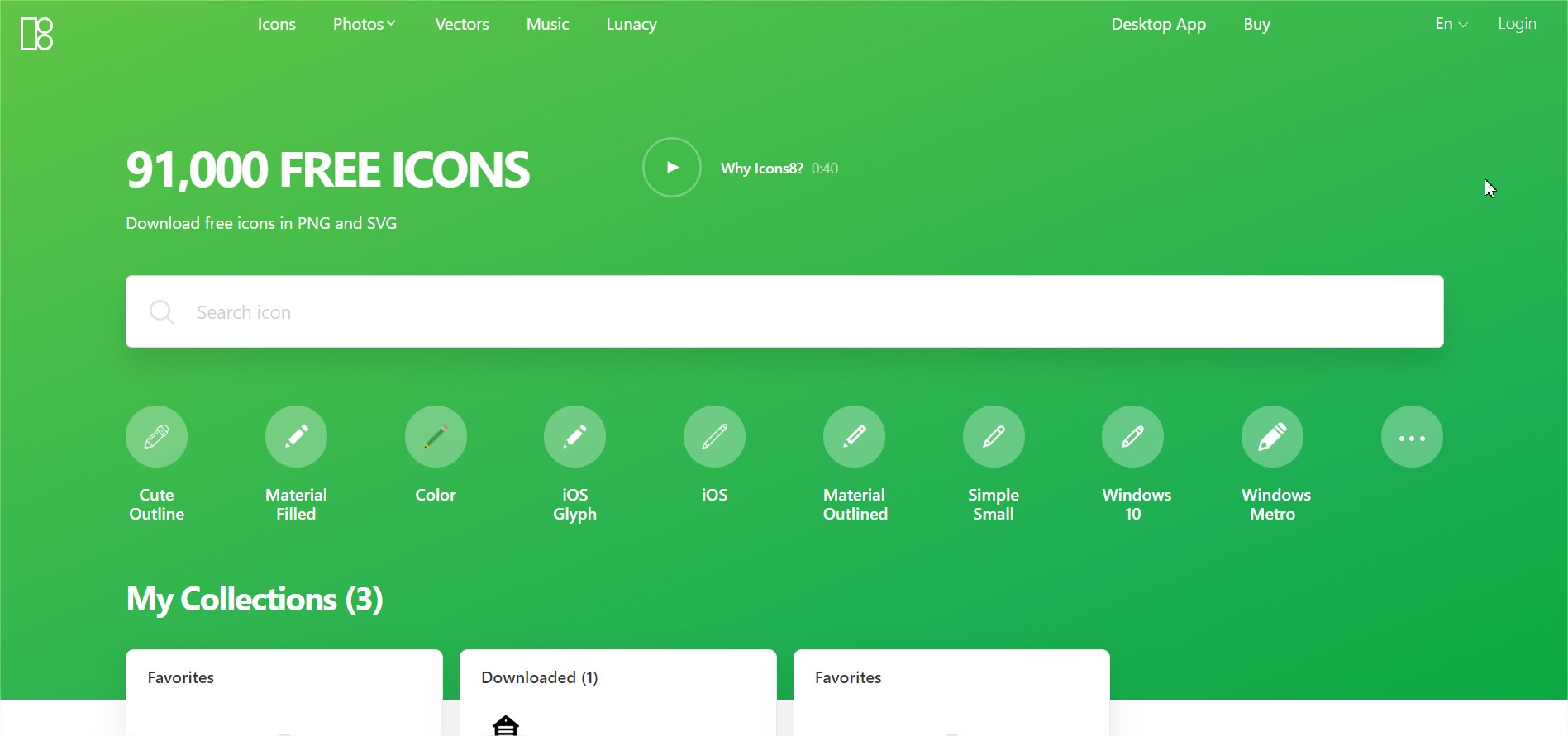 4.TheNounProject
Check out over 2 million royalty-free icons! It means that you have an opportunity to download icons as many times as you want if you pay for a Nounpro account. As a matter of fact, it's quite convenient, as you don't have to credit the icon's designer every single time. What is more, with this service you can use the add-on with Google Slides and Docs. In other words, you can insert icons into your Google Docs without downloading them first.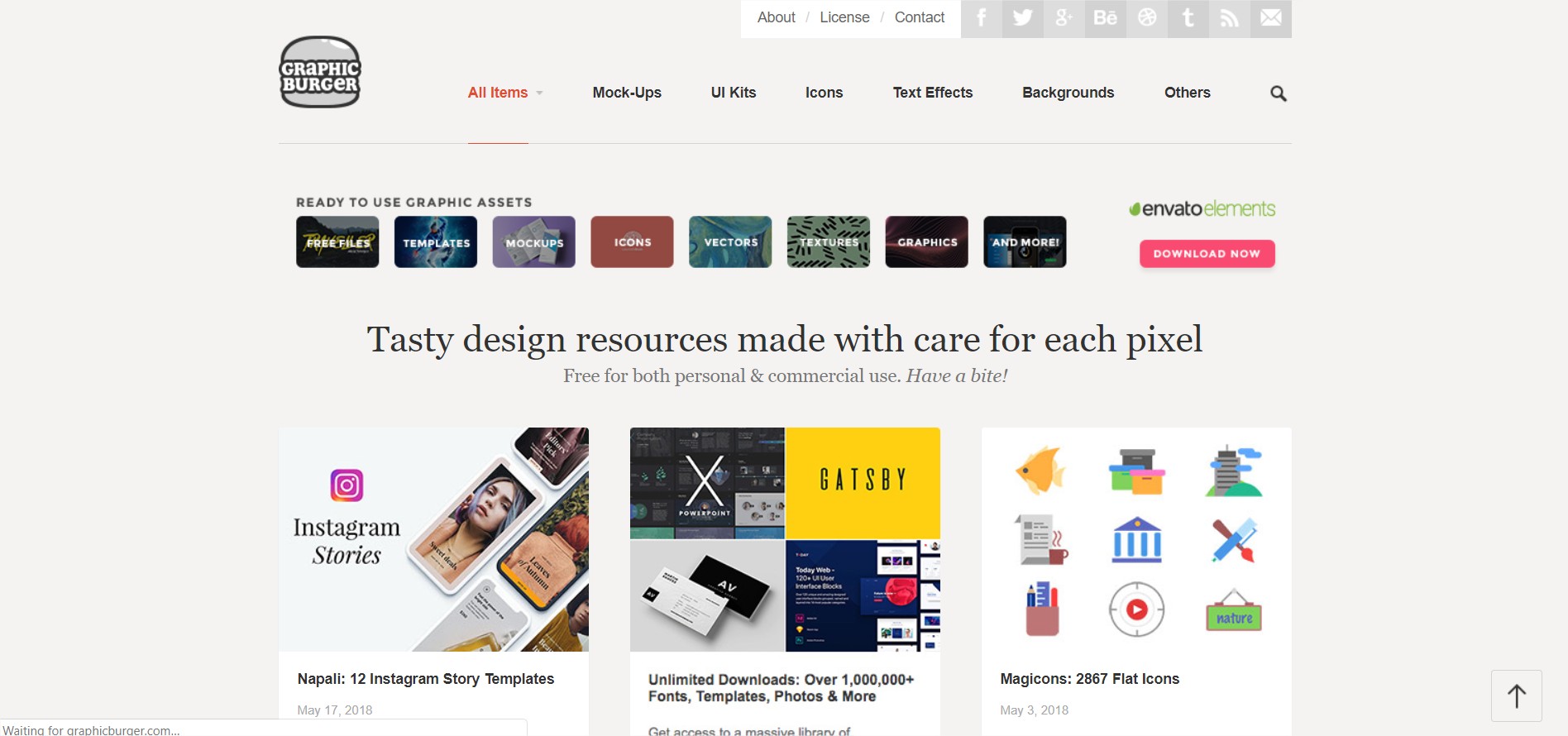 5. GraphicBurger
Neatly-designed sets of icons are waiting to take your website style to a new level. Yes, the choice is not as varied as with other services, but the quality is, as GraphicBurger puts it "tasty with care for each pixel". That is a real thing! Once you try out their design, you can't have enough of it.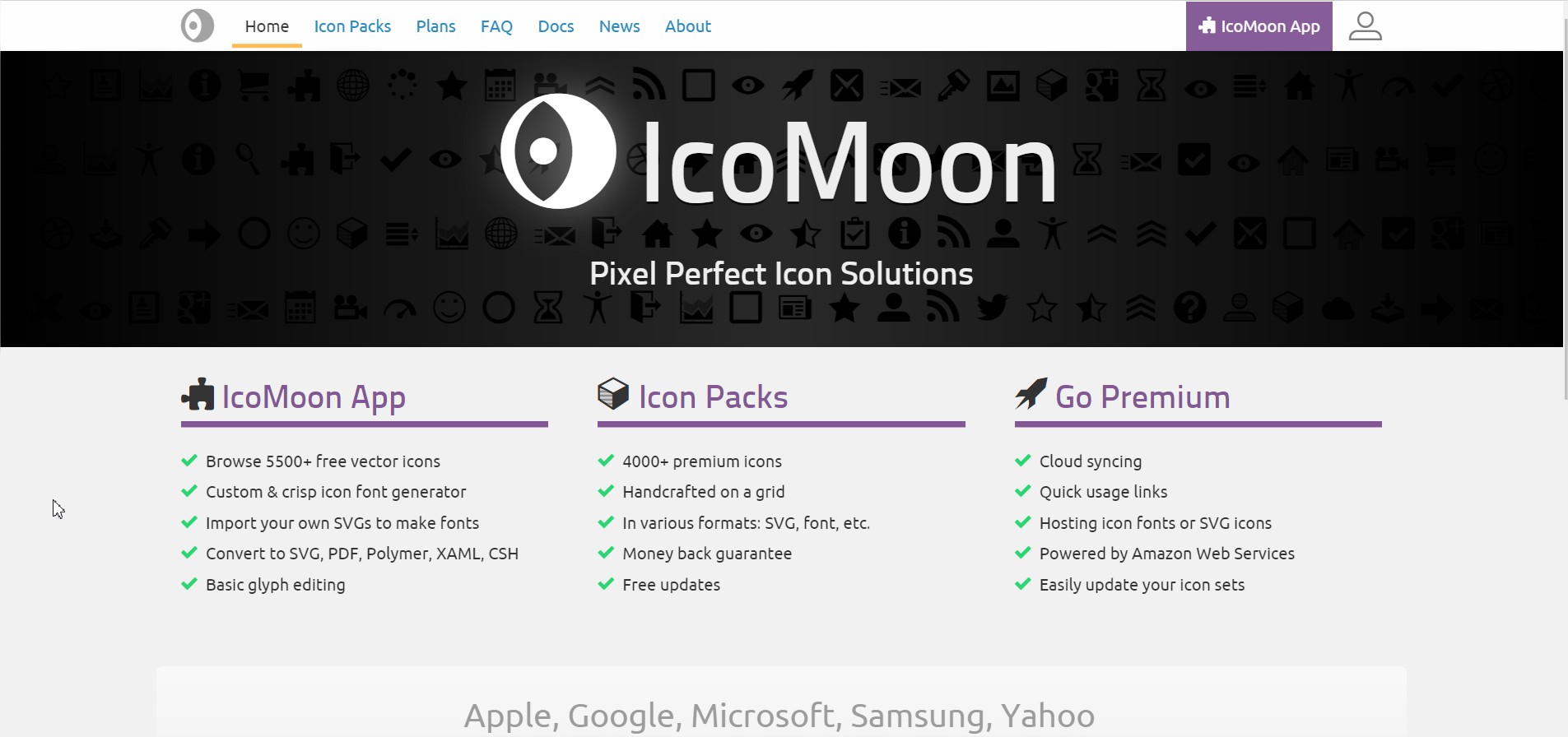 6. IcoMoon
Download ready-made sets of icons in a wide variety of formats including SVG, Font, PDF, PNG, CSH, and more. Icons on this website are designed on a 16×16 grid and using ligature fonts. Further, you can use a generator on this site to customize crisp and pixel icon fonts.
About the author: Rhonda Martinez is a blogger, copywriter and a Head of Content Marketing at LegitWritingServices.com. Rhonda is keen on writing about marketing, technology and education. When not working, she enjoys gardening, traveling and spending time outdoors with her husband and kids.